Super easy perfect slow-cooker pulled BBQ chicken! Keto-friendly, low carb, gluten-free, and sugar-free, the BEST quick and easy kid-pleasing summer meal for when you're out all day with swimming lessons, friends, library visits, and summer life!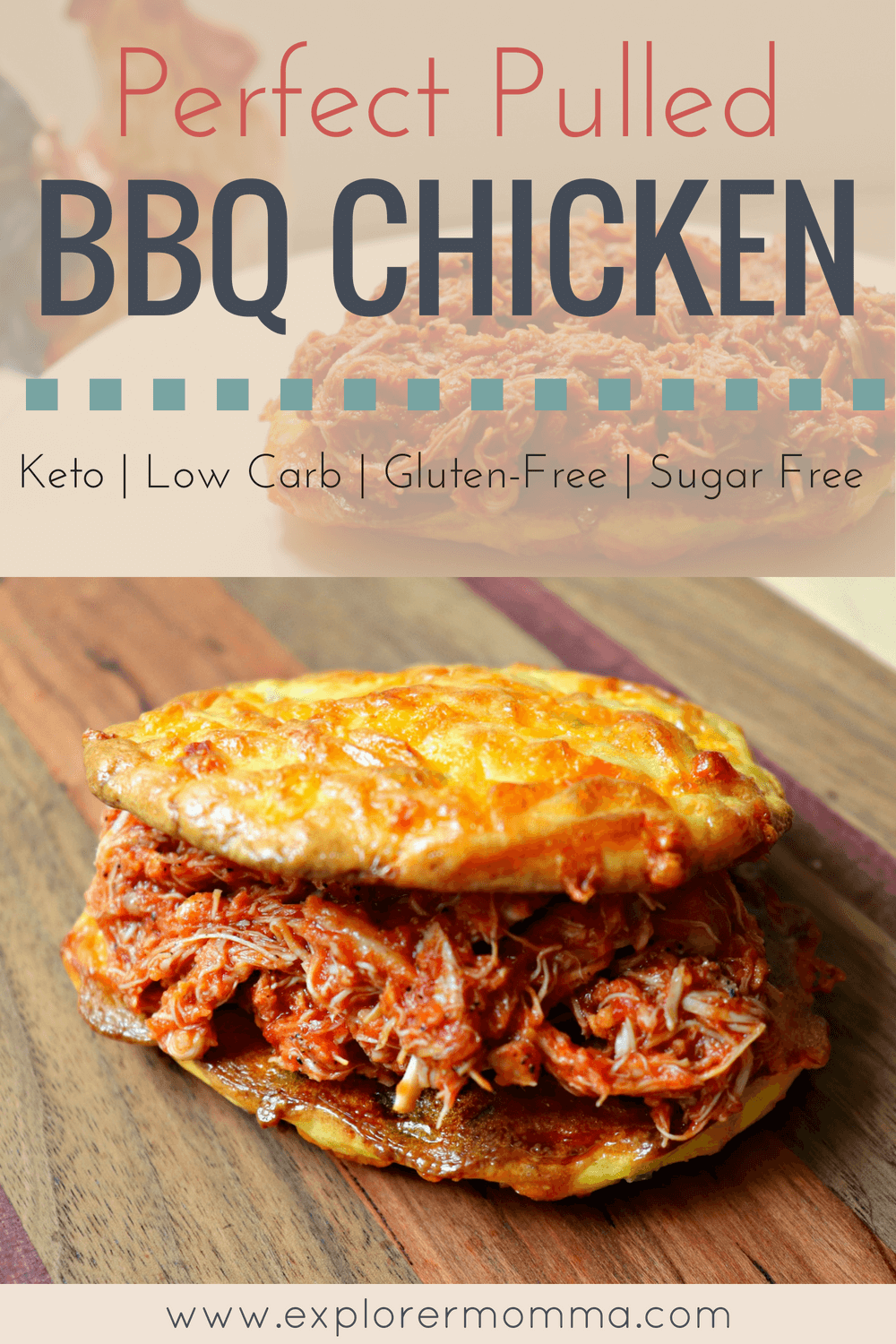 This post contains affiliate links, which means I receive a small percentage if you make a purchase after clicking on my links.
Oh, those lazy days of summer. Lazy, LAZY? Where did that ever come from? I suppose it could be lazy days for the kids, but for Mom, never. Summer is my craziest time of year, and while I love having the kids home, going to swimming, karate, hiking, and travel, my personality is already craving the daily schedule. And, well, honestly? ME TIME.
Okay, enough of that rant! All this to say, while I'm getting in a bunch of recipe testing, there's much less time for writing and things I have to do without the kids. You moms out there understand.
Therefore, I'm going to give you one of my tried and true kid-pleasing recipes, made in the slow-cooker. This recipe's meant to make you a hero Mom at dinner with very little effort on your part.
So go ahead! What do you have to lose? You really want to make this perfect slow-cooker pulled BBQ chicken today!
In a hurry?
Scroll down to the bottom for the printable recipe or PIN it here for later!
Hot summer days book suggestion
Read it while you enjoy your slow-cooker pulled BBQ chicken with a side of keto green beans and bacon! Does that not sound divine? Sign me up!
This book is hilarious. Published in 1932, Flora Poste is recently orphaned and goes to live with her relatives in deep Sussex, the hillbillies of England. She's set to organize them all and fix everyone's problems and prejudices.
Each character has their own peculiarities and makes for a great light-hearted read. Also, this is a case where the movie is also fabulous. Usually, I say the book is far and away better than the movie, but this one has perfect casting and great nuance. Enjoy.
🍽 Equipment
To make this slow cooker pulled BBQ chicken you'll need:
🥘 Ingredients
1 and a half pounds of chicken breast (or boneless, skinless chicken thighs)
1 and a half cups of tomato sauce
2 tbsp apple cider vinegar
2 tbsp sweetener of your choice (I use Swerve Confectioners)
1 tsp onion powder
2 tsp minced garlic
1/2 tsp black pepper
1/2 tsp salt (more or less to taste)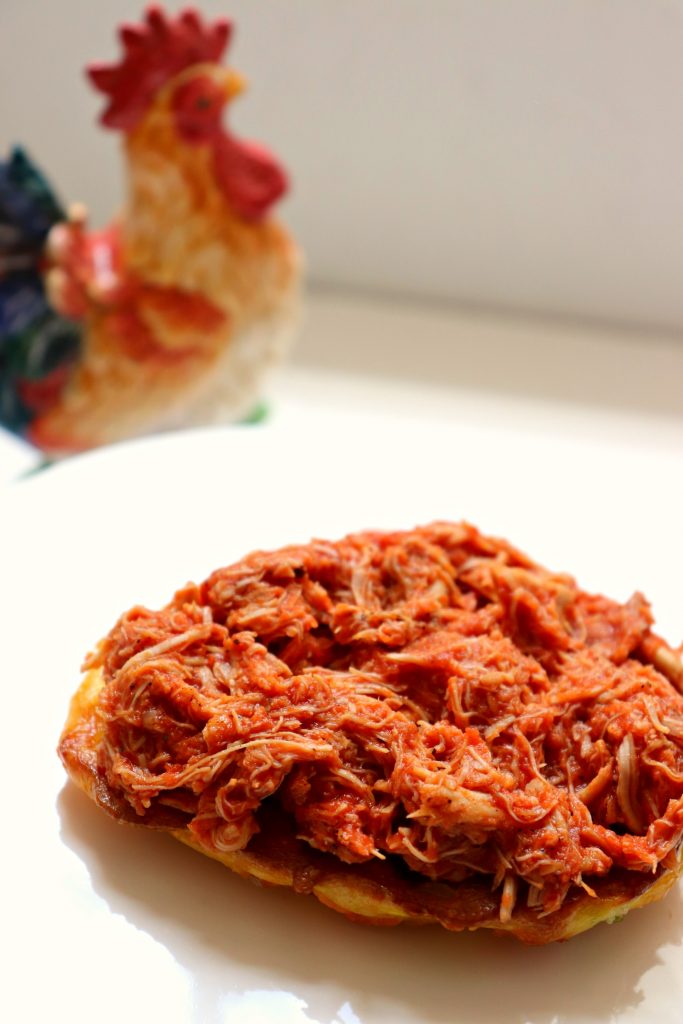 How to make slow cooker pulled BBQ chicken
Do you have any idea why I absolutely LOVE this recipe? Well, to be honest, there are several reasons, but the main one is that it's so super-simple, quick and easy.
What mom out there wants things, especially dinner, to be more complicated during the summer? No one! Also, what mom out there really wants to be eating out every night because they're so stressed and end up making unhealthy choices for the family?
I know none of us intend to fall into that dinner quick fix, but when you're busy at any time of the year it is TOUGH to get a pleasing dinner on the table when you've been running around all day being chauffeur and cheerleader and don't get home until 7 or 8.
This slow-cooker pulled BBQ chicken recipe is incredible because all you do is throw a few ingredients in the Crock Pot, stir it up, set the Crock Pot, and dinner is essentially done when you get back from that evening karate class.
This recipe is super kid-friendly, it's my daughter's absolute favorite meal, and generally a crowd-pleaser. So let's get started.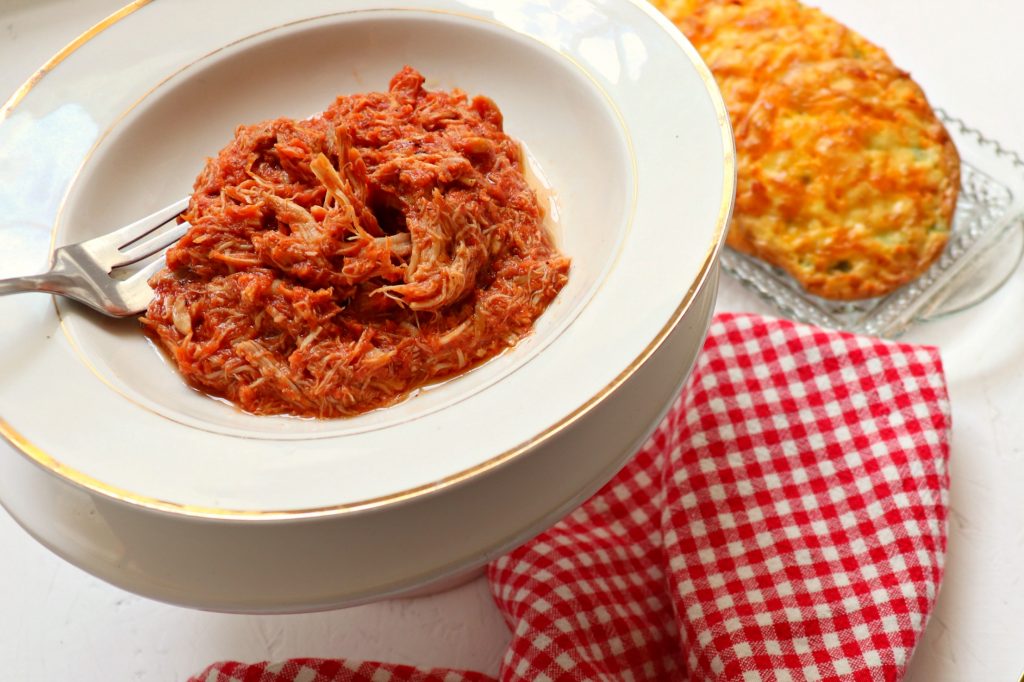 First, measure out the tomato sauce and pour it in your Crock Pot. Second, add all the other ingredients EXCEPT for the chicken breast. Stir that all up, then you add in the chicken breast and cover it with the sauce.
Set your slow cooker timer for 3 and a half hours on high or on low for 7 hours. You'll be able to tell when it's done when you scratch it with a fork and it literally falls apart in shreds.
Here's a picture when it's ready before you shred it: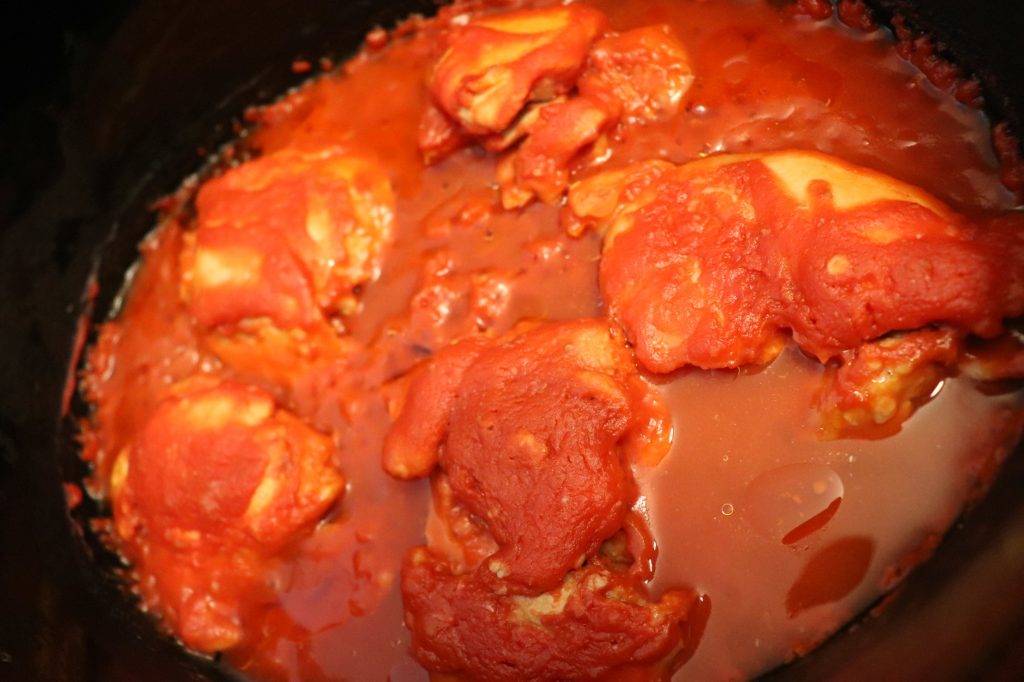 Next, once it reaches this stage, take two forks, place them crisscrossed in the chicken, and pull them apart from each other. Continue to pull the chicken until it's all completely shredded and mixed in well with the sauce.
At this point, I like to turn the slow cooker to the "warm" setting and leave it for a few more minutes before serving.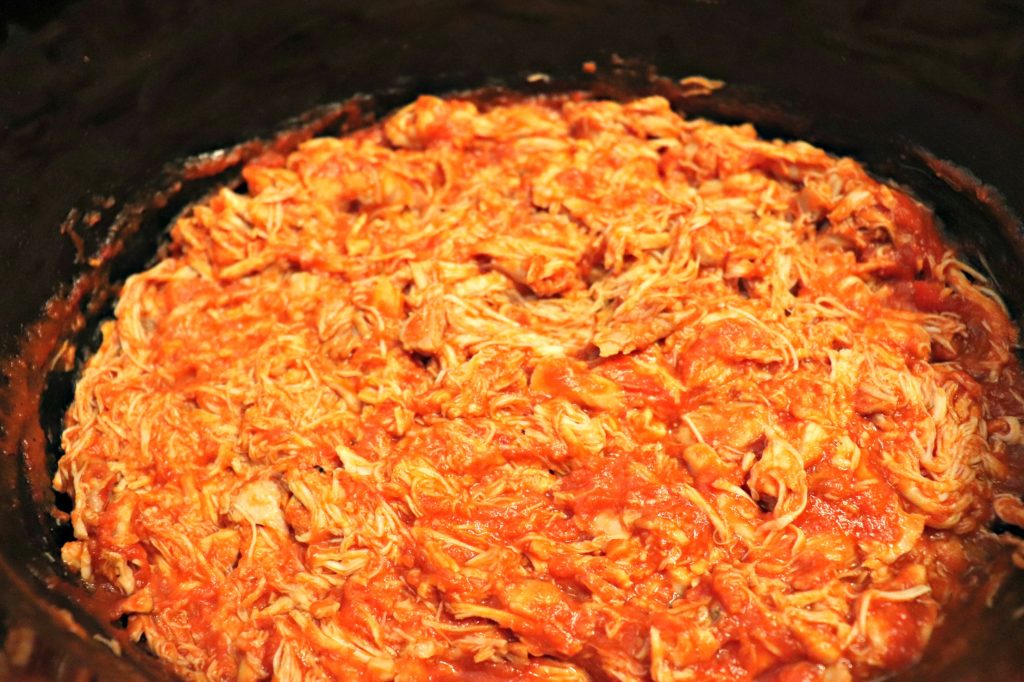 Note!: I call this super-kid friendly, which means kids love it, but it's not incredibly spicy. If you'd like more of a kick add in some more black or red pepper to taste or other desirable spice for BBQ.
Last but not least, serve the pulled BBQ chicken on your favorite keto bread and alongside a salad or veggie. At our house, we generally spoon a good helping on a plate for each person, and help ourselves to steamed broccoli and a piece of some sort of cheese, egg, and/or almond flour keto "bread".
In the photos I've tried out a keto cloud bread similar to this 4-Ingredient Jalapeno Cheese Bread from Sweet C's.
We love it, and I know you will too!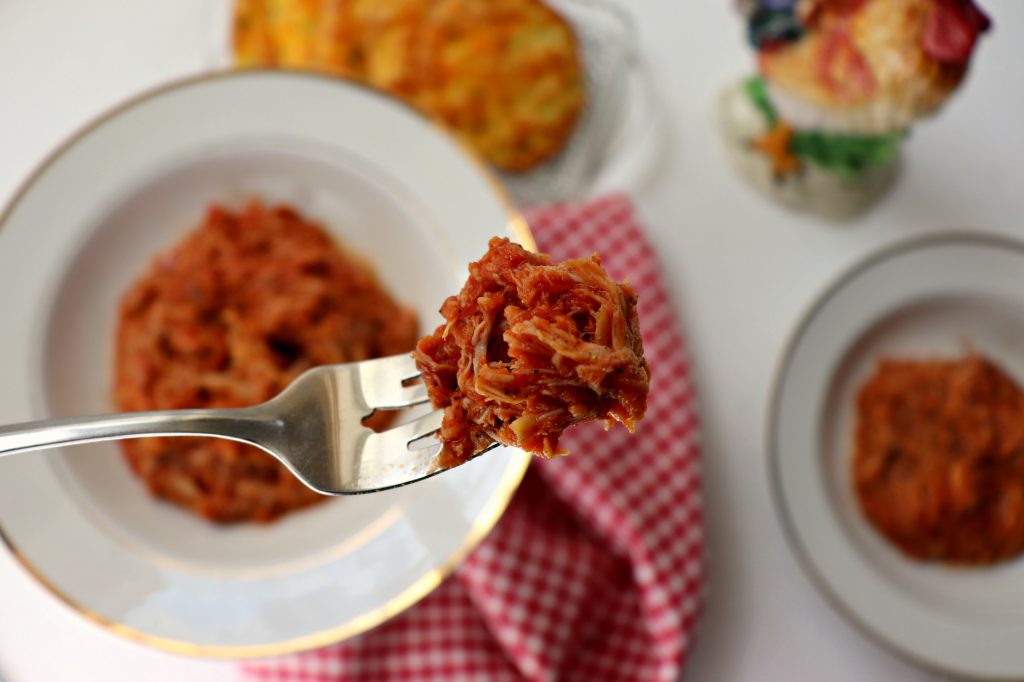 What are your favorite kid-friendly super quick dinner recipes?
I'd love to hear what works for you!
We take our pulled BBQ chicken to preschool events, picnics, church potlucks, and have it at home 1 to 2 times per month. Do you have a go-to family recipe in your meal rotation you'd like to share? Or maybe you'd like to see it made over to be low carb and keto? Leave me a message in the notes, and I'll take a look!
Happy Summer BBQ all!!
📋 More great summer low carb recipes
If you have an air fryer give this awesome Crispy Air Fryer Buffalo Wings recipe a try!
Or are you looking for summer desserts? I love a good Keto Bakewell Tart in summer.
Try out this amazing low carb cauliflower mac and cheese bake. The whole family will love it!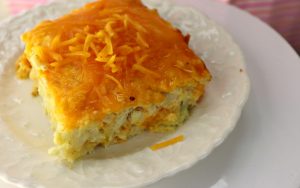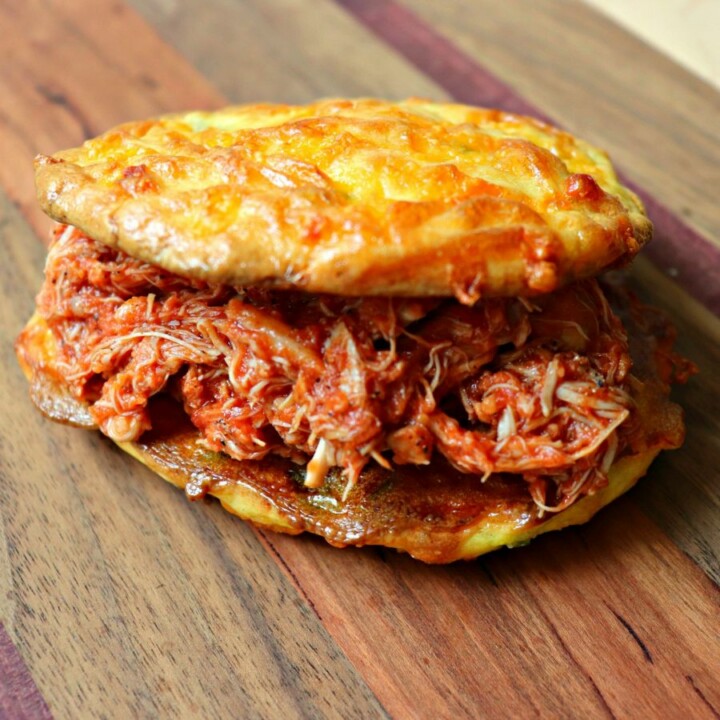 Slow Cooker Pulled BBQ Chicken
Total Time:
4 hours
10 minutes
Super easy perfect slow-cooker pulled BBQ chicken! Keto-friendly, low carb, gluten-free, and sugar-free, the BEST quick and easy kid-pleasing summer meal.
Ingredients
1.5 pounds chicken breast
1 1/2 cups tomato sauce
2 tbsp apple cider vinegar
2 tbsp sweetener, (I use Swerve Confectioner's)
2 tsp garlic, minced
1 tsp onion powder
1/2 tsp black pepper
1/2 tsp salt, or more to taste
1/4 tsp cayenne pepper (optional, more or less for spice)
Instructions
Place the tomato sauce and all other ingredients except the chicken in the slow cooker. Stir to combine.
Add the chicken breasts and cover them with the sauce.
Turn the slow cooker on high for 3 and a half to 4 hours or on low for 7 hours.
Use two forks to pull the chicken and completely shred it mixing with the sauce.
Serve with your favorite keto bread or steamed veggie.
Notes
Nutrition Facts
Servings 4.0 Amount Per Servingcalories 237 Total Fat 3 g Saturated Fat 1 g Monounsaturated Fat 2 g Polyunsaturated Fat 1 g Trans Fat 0 g Cholesterol 99 mg Sodium 440 mg Potassium 713 mg Total Carbohydrate 6 g Dietary Fiber 2 g Sugars 3 g Protein 41 g
Nutrition Information:
Yield:

4
Amount Per Serving:
Calories:

237
Unsaturated Fat:

0g
**Nutrition Facts per MyFitnessPal.com. For the most accurate facts, calculate your own with the exact ingredients you use in the recipe.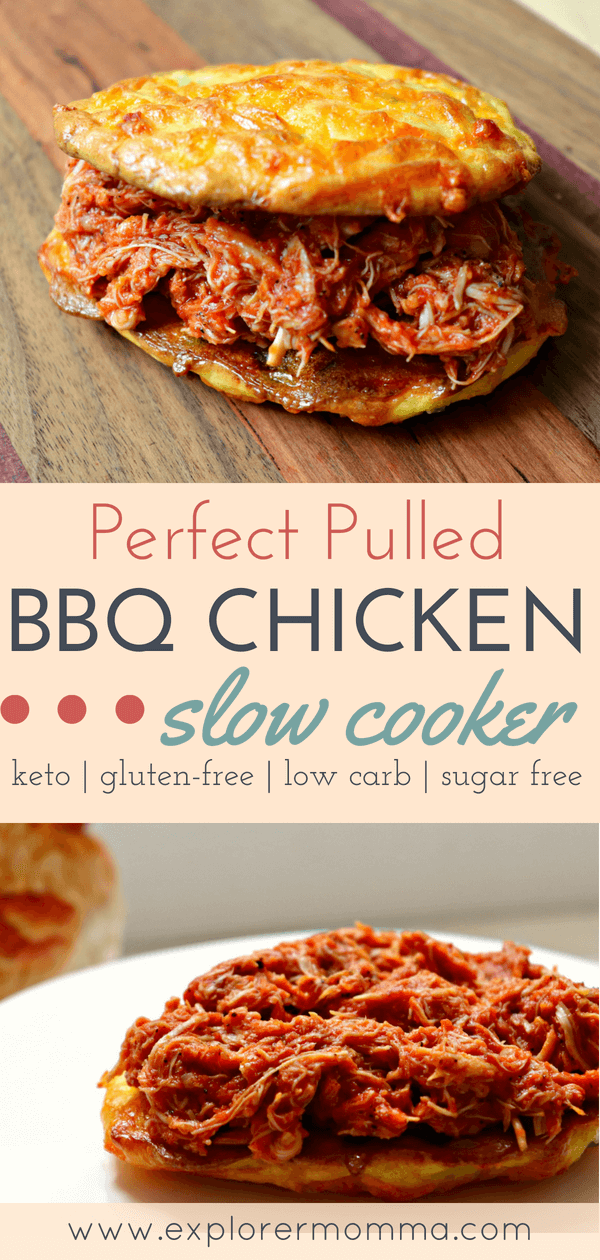 Nutrition Disclaimer
Please be aware I am not a medical specialist or nutritional professional. On this blog, I share recipes and what works for me. Please do not take anything on this blog as medical advice and always consult with your doctor before starting any diet or exercise program.
I use MyFitnessPal.com to calculate nutrition facts as a courtesy to my readers, and I remove erythritol from the final carb count and net carb count because does not affect my own blood glucose levels.
This is as accurate as possible, but it's best to independently calculate nutritional information on your own with the specific ingredients you use. I expressly disclaim any and all liability of any kind with respect to any act or omission wholly or in part in reliance on anything contained in this website.