Divinely decadent, creamy keto peanut butter frosting without powdered sugar is super simple to make and packed with peanutty flavor. This is the perfect low carb frosting for a keto birthday cake or sugar-free, gluten-free cupcakes. Did I mention it's fabulous on peanut butter brownies?
PIN it here for later!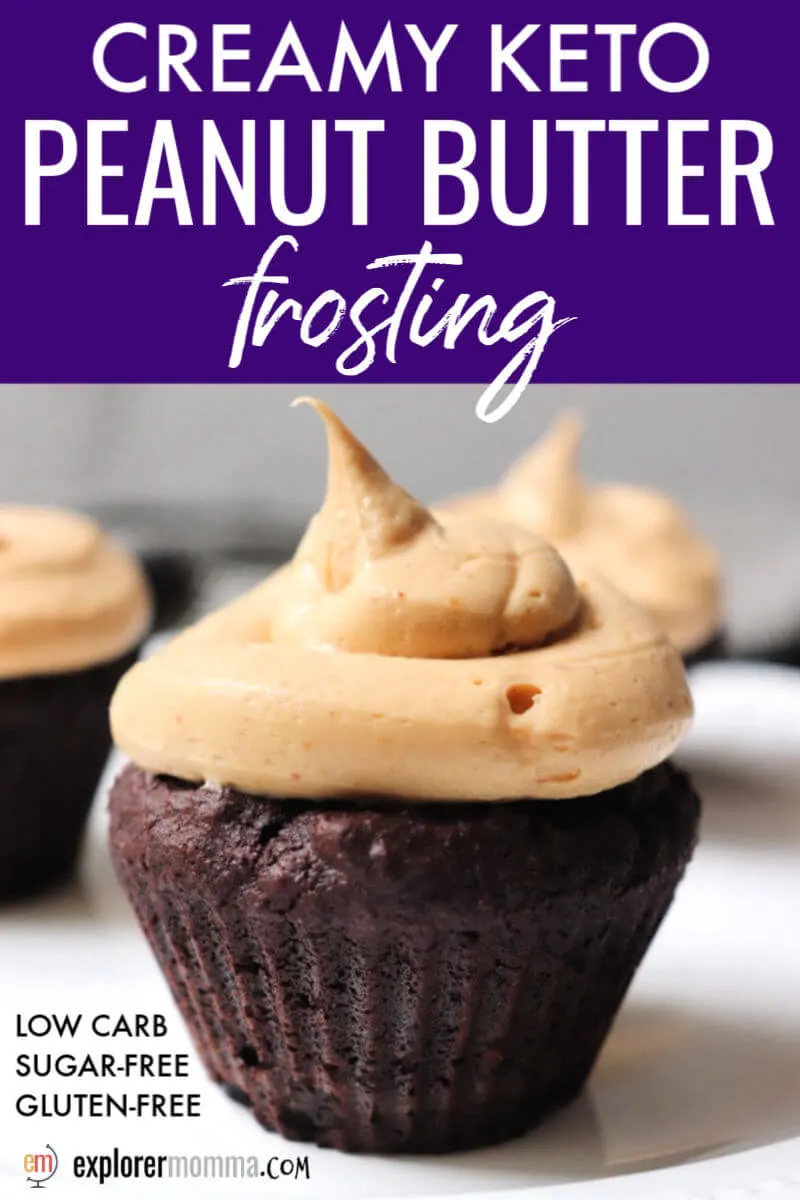 This post may include Amazon links. As an Amazon Associate, I earn from qualifying purchases.
If you're thinking of flavor combinations, you can't get much better than peanut butter and chocolate. Peanut butter and chocolate eggs for Easter, peanut butter chocolate pie, brownies, the list goes on!
Chocolate and peanut butter
Personally, peanuts and peanut butter quickly can become an addiction so I've had to limit buying giant jars of peanuts. I've found one of the best treats for me personally is a chocolate peanut butter cup. Peanut butter frosting (no powdered sugar) came about as a twist on the same theme.
What is the perfect reward or birthday treat? I can't think of a better one than a keto peanut butter frosting on keto chocolate cupcakes. Yes, please!
In a hurry?
While I think you'll love my super helpful tips and fun stories, I also realize we are sometimes pressed for time and just need a good recipe! Are you looking for a keto peanut butter frosting recipe without butter?
Scroll down to the bottom of the page for the printable recipe to make it NOW or PIN it here for later!
Enemy giants moved toward the breach, and Tyson picked up the fallen warrior's club. He yelled something to his fellow blacksmiths—probably "For Poseidon!"—but with his mouth was full of peanut butter it sounded like, "PUH PTEH BUN!" His brethren all grabbed hammers and chisels, yelled, "PEANUT BUTTER!" and charged behind Tyson into battle.

– Rick Riordan, The Last Olympian
Are peanuts low carb and keto-friendly?
First of all, what are peanuts?
Peanuts are not tree nuts but a legume. As a legume, they're in the same family as lentils, beans, and soy. Also, because peanuts are legumes, this means they have more sugar than tree nuts. They are high-fat and a good source of protein.
What else? Well, I'm glad you asked! Actually, peanuts are low carb. They have 6 carbs in one-fourth of a cup with 2 grams dietary fiber, which would equal 4 net carbs (per myfitnesspal.com). They're also high in vitamins and minerals.
It sounds almost too good to be true, and for quite a while peanuts were my go-to quick snack. However, as with anything, you can have too much of a good thing. I've always had a snacking problem, and a snack high in fat and calories (not to mention some sugar) must be portioned.
Peanuts and peanut butter can definitely be enjoyed on a keto diet, but in moderation. Nowadays, I like to use peanut butter as a treat or reward rather than an everyday snack.
How important is it to choose organic peanuts or peanut butter?
As much as possible, it's important to buy organic and put the best foods in your body.
In my opinion, it's even more important to buy organic peanut butter and peanuts. Why? Peanuts are grown underground with a soft shell that absorbs.
What does it absorb? Pesticides. Many different forms are commonly used on peanuts. In addition, peanuts are rotated on fields with cotton plants which are often sprayed with the herbicide glyphosate (aka Monsanto's Roundup) [1].
Even if some of the pesticides are considered "safe", I prefer to avoid them as much as possible. Therefore, I buy organic and the best quality I can find. What's the best low carb peanut butter? Read more about the best keto peanut butter options.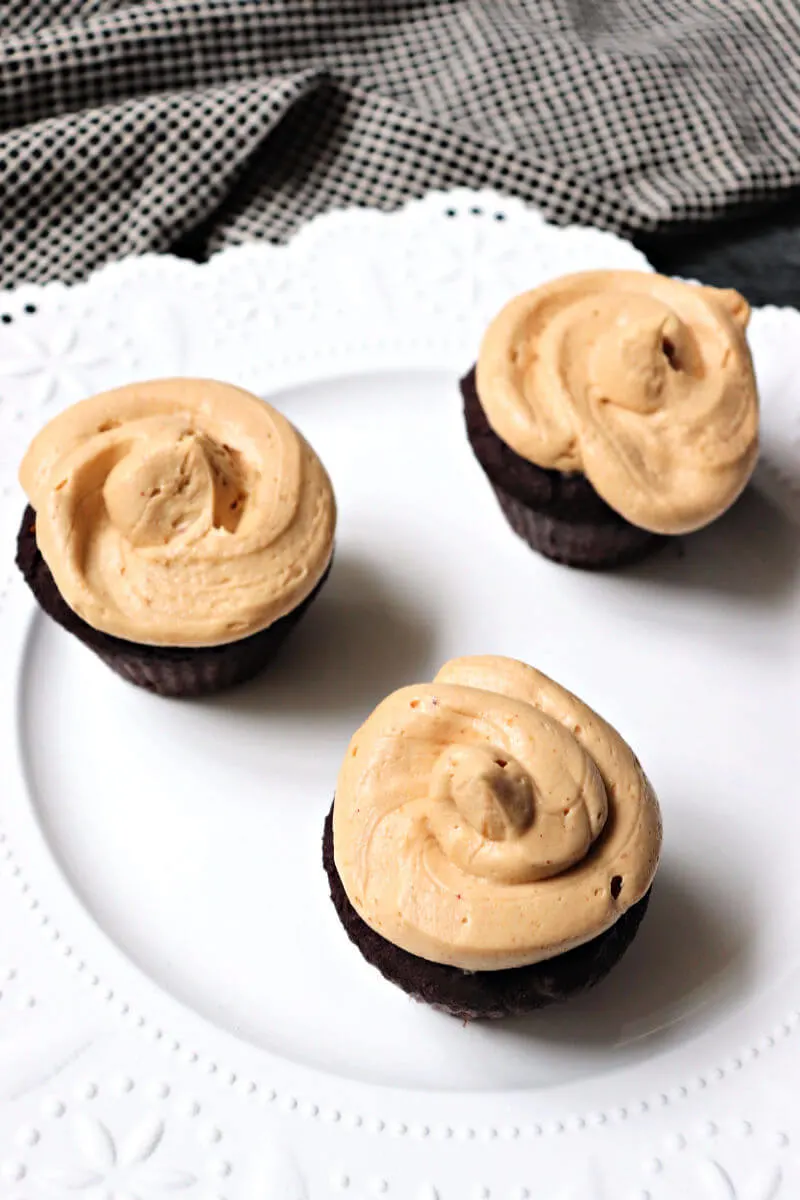 To make keto peanut butter frosting you'll need: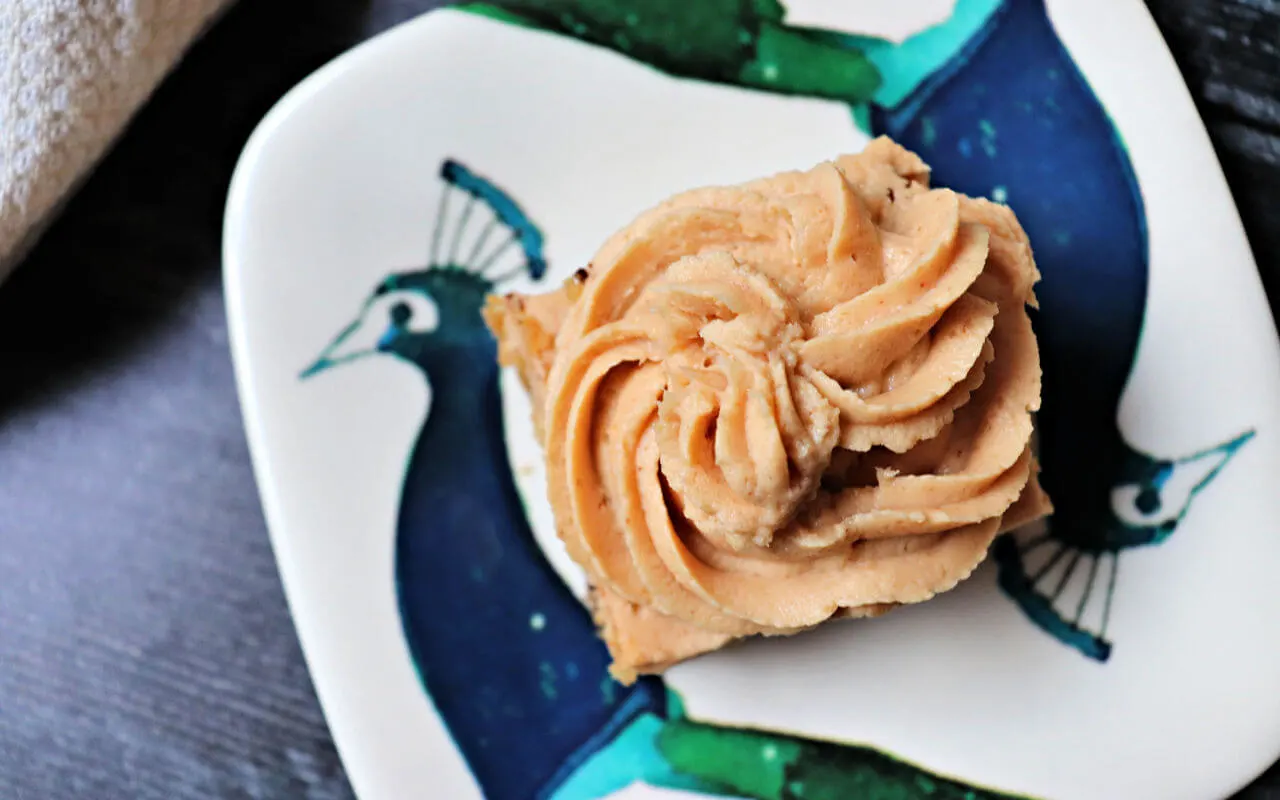 I'm going to live until I die, and everything in between is just another excuse to eat peanut butter.

– Dana Gould
Ingredients in low carb peanut butter frosting
8 oz cream cheese (room temperature)
⅔ cup natural peanut butter (sugar-free)
⅔ cup powdered sweetener, (such as Swerve Confectioners)
1 tsp vanilla extract
½ cup heavy cream
When it comes to ingredients, I like to use as fresh and natural as possible. I've had some comments on why don't you make a cool whip peanut butter frosting? Um, no. We definitely want to avoid sugar and any unnecessary added ingredients in our frosting!
Fresh cream and organic is the way to go!
How to make keto peanut butter frosting without powdered sugar
I absolutely love how easy it is to make keto peanut butter icing without butter. Because of the containers of frosting in the grocery store that are so easy to grab and go, we forget frosting's not difficult to make. In fact, I think it's one of those things built up in your head as too much trouble, especially when you haven't tried it before.
Therefore, on a keto diet, it's pleasantly surprising to find frosting so easy to make. Perhaps the most difficult part of this entire recipe is getting all the ingredients out and letting them come to room temperature.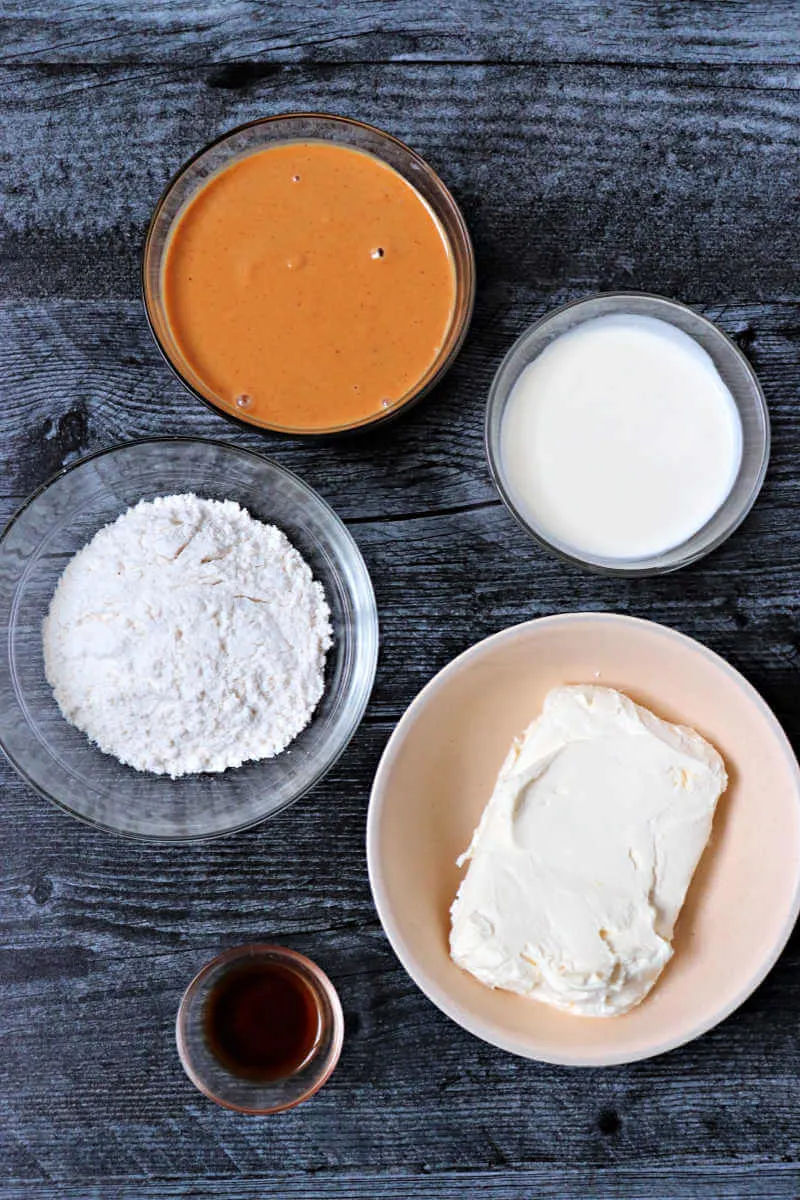 Once all the ingredients are ready, measure them out and put each one in the same large bowl. Then use a standing or hand mixer to completely blend everything together evenly for two to three minutes.
Be sure to mix it for a good amount of time to whip up the cream and other ingredients for a good-textured frosting.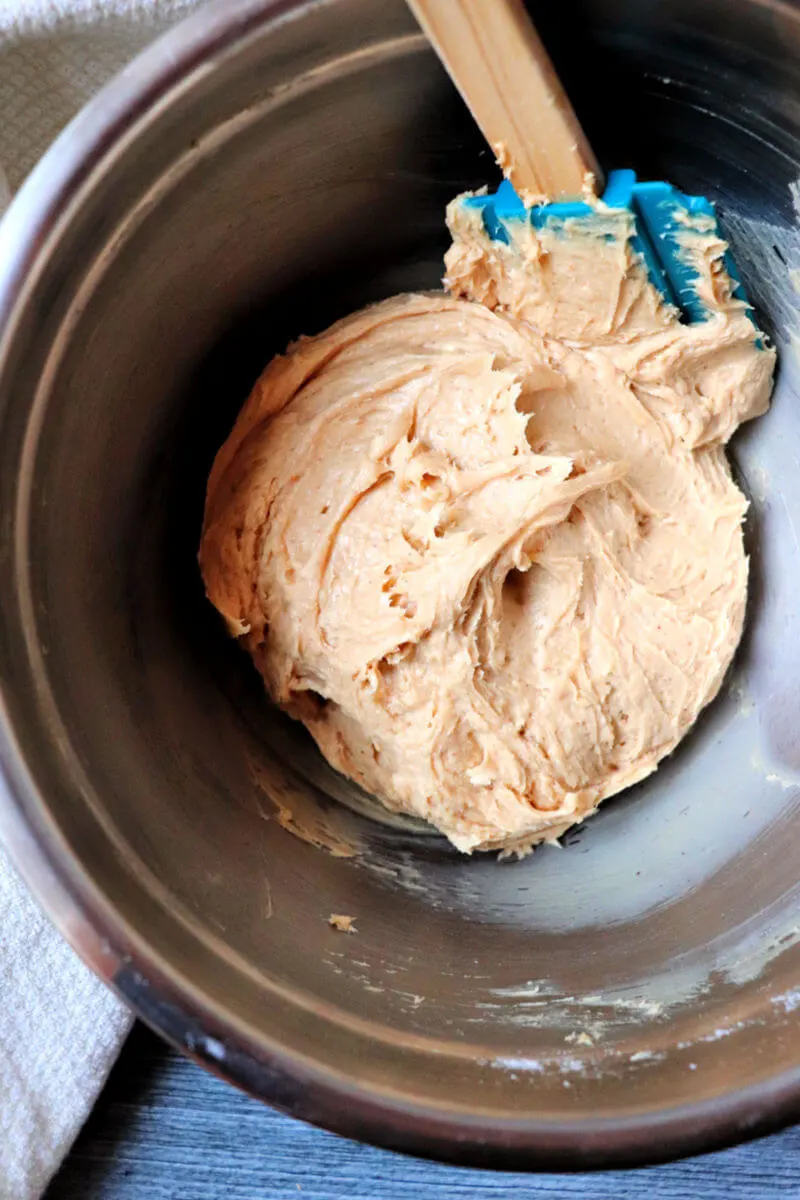 Next, after it's all completely smooth, judge whether or not it's the right consistency. If it's too hard, add an additional tablespoon of cream and mix it in until the frosting is as you'd like.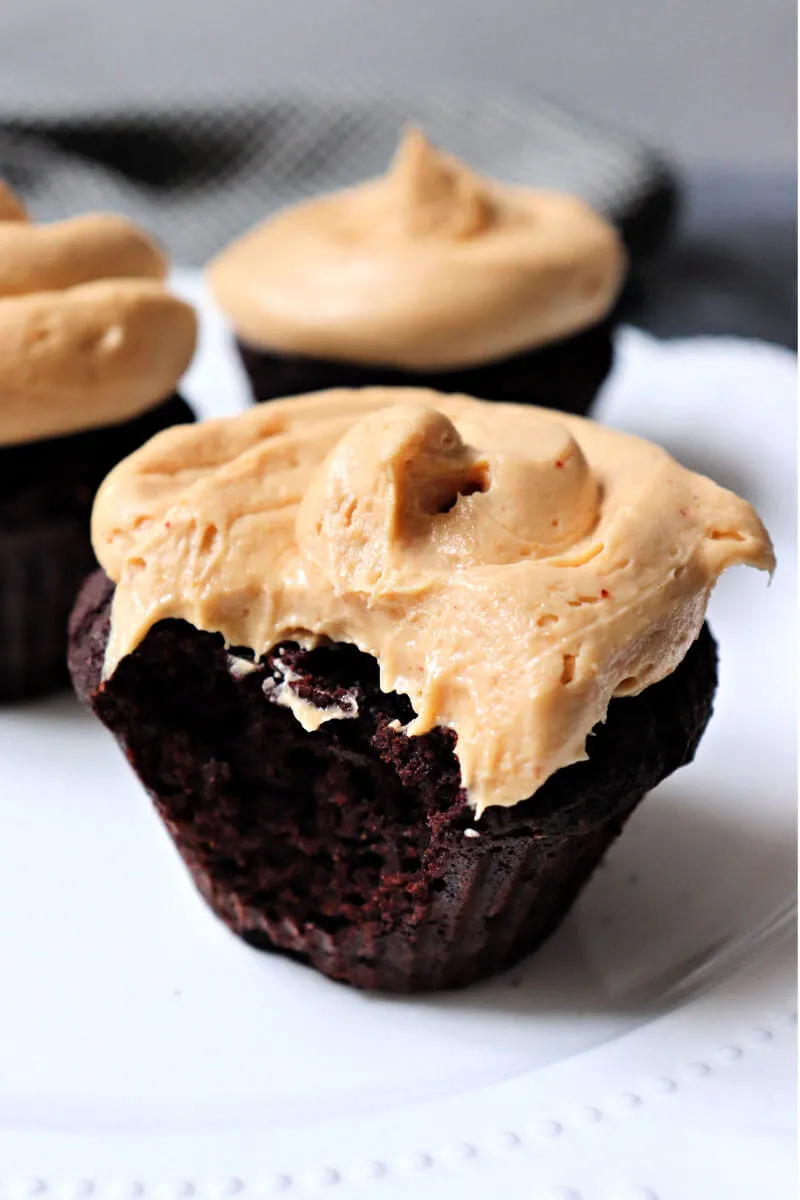 How to store keto peanut butter frosting
After you've determined the texture of the frosting is perfect, it can be used immediately. Put it on Keto Chocolate Cupcakes or Low Carb Peanut Butter Brownies!
Or, if you'd like to store it to use later, spoon it in an airtight container, and it can be kept in the refrigerator for up to one week.
If you'd like to freeze it, I would say keep it in the freezer for up to one month before using it. I doubt it will last that long! Wink.
Variations on keto peanut butter frosting
There are many ways to vary this near perfect frosting should you wish.
Almond butter icing: If you wish to make an almond butter frosting, simply switch out a good sugar free almond butter for the peanut butter. This makes a delightful almost keto buttercream frosting.
Chocolate almond butter frosting: Simply switch out the peanut butter with almond butter and add 1/4 cup of cocoa powder. If it becomes too thick, add two tablespoons of unsweetened almond milk and mix, continuing until you reach the desired spreadable consistency.
Play around with the ingredients and flavors! It's fun to add extracts like lemon or almond to your almond buttercream frosting!
How to use keto peanut butter icing without powdered sugar
While is incredibly easy to eat keto peanut butter frosting with a spoon out of a bowl, again I advise portion control. Lol!
There are so many options for this delicious keto frosting without powdered sugar, and I highly recommend it on my low carb peanut butter brownies seen here: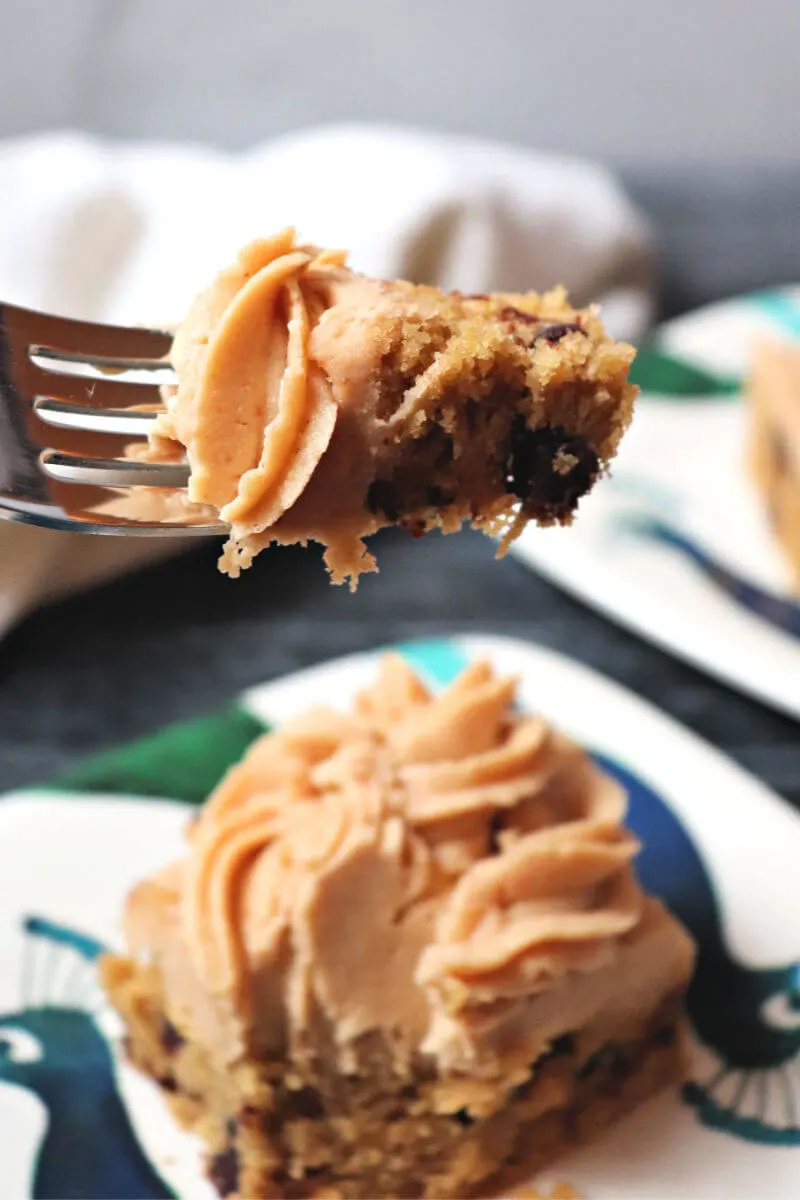 What else? The possibilities are endless! Keto chocolate cupcakes, keto flourless chocolate cake, as a keto cake filling, or the frosting for the perfect keto birthday cake!
Try this amazing recipe out for peanut butter cream cheese frosting today and you won't regret it!
Pin the recipe here: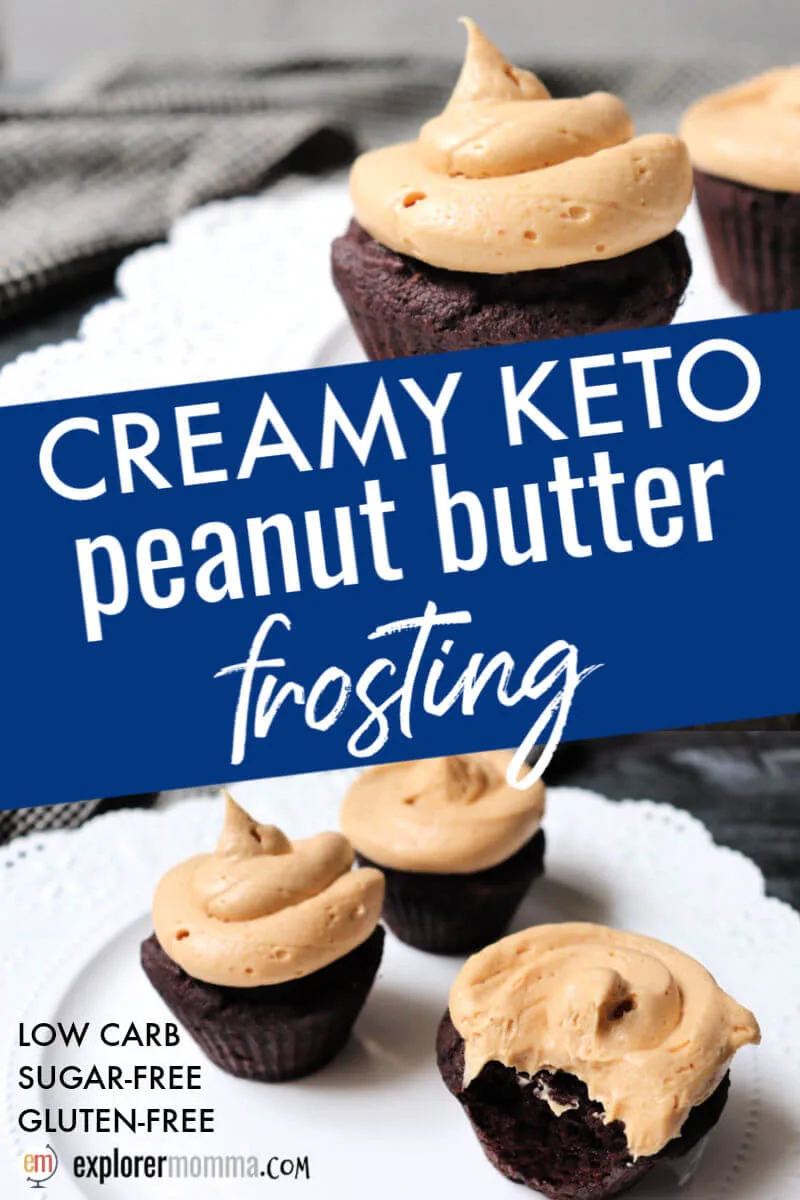 Tag me in your recipe pics on Instagram @explorermomma.
If you LOVE this recipe please consider giving it a five-star rating in the review area below!
My favorite keto peanut butter recipes
Printable Recipe: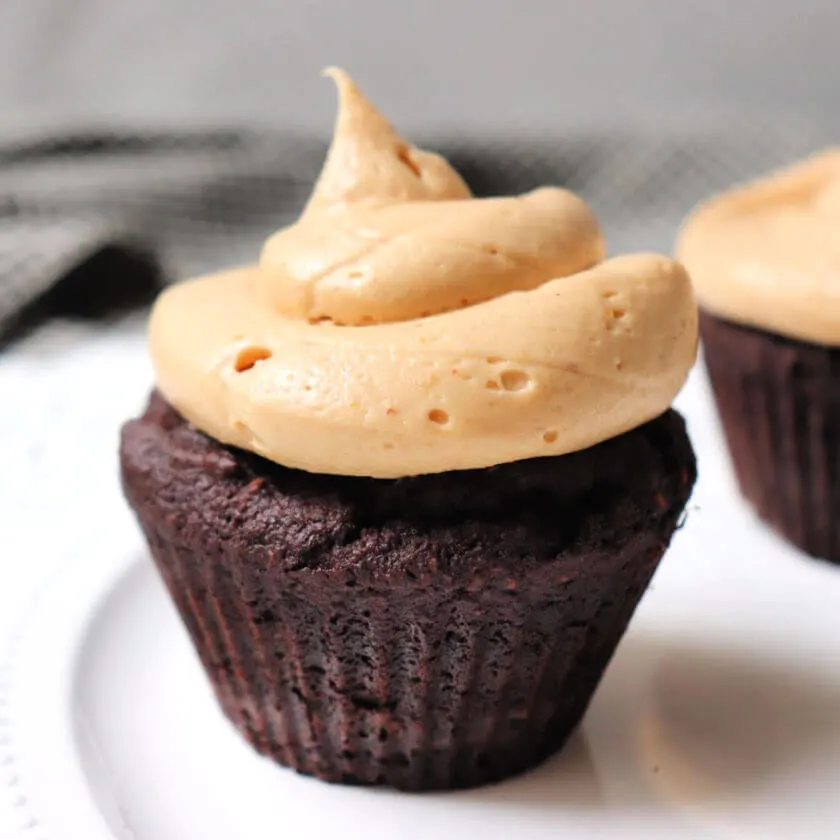 Keto Peanut Butter Frosting
Divinely decadent keto peanut butter frosting is creamy and delicious for a low carb birthday cake or special occasion.
Ingredients
8 oz cream cheese (room temperature)
⅔ cup natural peanut butter (sugar-free)
⅔ cup powdered sweetener, (such as Swerve Confectioners)
1 tsp vanilla extract
½ cup heavy cream
Instructions
Measure out all ingredients and put them in a large bowl. Use a standing or hand mixer to completely blend everything together evenly.
Once completely smooth, the frosting can be used immediately or placed in an airtight container in the refridgerator for up to one week.
Notes
Nutrition Facts
Servings 12.0 Amount Per Serving Calories 181 Total Fat 18 g Saturated Fat 8 g Monounsaturated Fat 5 g Polyunsaturated Fat 2 g Trans Fat 0 g Cholesterol 33 mg Sodium 105 mg Potassium 1 mg Total Carbohydrate 4 g Dietary Fiber 1 g Sugars 2 g Protein 5 g Net Carbohydrate 3 g
*Nutrition Facts per MyFitnessPal.com. For most accurate facts, calculate your own with the exact ingredients you use in the recipe.
Nutrition Information:
Yield:

12
Serving Size:

12 Servings
Amount Per Serving:
Calories:

181
NUTRITION DISCLAIMER
Please be aware I am not a medical specialist or nutritional professional. On this blog, I share recipes and what works for me. Please do not take anything on this blog as medical advice and always consult with your doctor before starting any diet or exercise program.
I use
Myfitnesspal.com
to calculate nutrition facts as a courtesy to my readers, and I remove erythritol from the final carb count and net carb count because it does not affect my own blood glucose levels.
This is as accurate as possible, but it's best to independently calculate nutritional information on your own with the specific ingredients you use.