This post contains affiliate links. St. Patrick's Day
It's March so what do I think of? Ireland, green, March 17, St. Patrick's Day!
Ireland. Such a powerful word filled with imagery, music, and memories. I love to travel, and Ireland is one of my favorite places in the world because of the friendly culture, rich history, distinctive music and dance, and also my own ancestry. Unfortunately I'm not making a trip to Ireland this year so instead, I'm going to share with you a few (there are too many to list them all) of my favorite Irish things. Celebrate the Irish this St. Patrick's Day!
Shall we start with food?

Few foods say Ireland to me quite as clearly as a hearty lamb stew with Irish soda bread. Once I had one Irish woman laugh and joke with me at the American idea the Irish eat corned beef and cabbage every day of the year! "I've never eaten it in my life!" she said.
Irish Bed and Breakfasts for St. Patrick's Day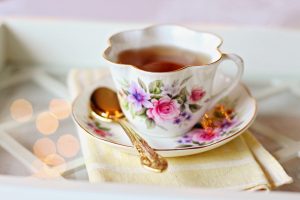 Next, enjoy the hospitality of the Irish! One of the best ways to see Ireland is to stay at one of the numerous bed and breakfasts around Ireland. Moreover, you'll meet new friends, get local advice, and relish a huge Irish breakfast in the morning.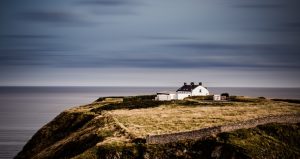 The shamrock story for St. Patrick's Day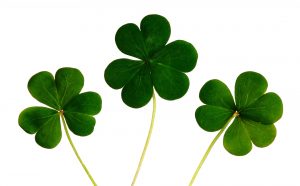 Long ago in the time of the druids there was a bishop named Patrick, St. Patrick. He came to Ireland to teach the Word of God throughout the island. He was loved wherever he went, but one day one of his followers told him it was difficult to understand the doctrine of the Holy Trinity. St. Patrick thought for a moment and then bent down and picked a shamrock. He held it before them and explained the "three in one", using the shamrock to illustrate the concept of the Holy Trinity of the Father, the Son, and the Holy Spirit. Since that day the shamrock has been revered throughout Ireland, and the simple beauty of the story convinced the follower. Legend has it if you find a four-leaf clover it will bring you good luck! It is said the leaves represent faith, hope, and love, and God added another leaf for luck.
Source: Irishindeed.com, but told to ever visitor to Ireland.
Celtic Thunder for St. Patrick's Day
Take a listen to the lads, and you can't help but get a smile on your face. When my daughter was 5 she LOVED this song, she still does but did more so then. She always wanted to play it and dance around the living room!
Right now if you have Amazon Prime you can listen to to The Very Best of Celtic Thunder through Prime Music, and even if you don't have Amazon Prime you'll probably want to download it anyway. Then be sure to watch for them at 10 am on March 17, St. Patrick's Day, on the Today Show! They'll be performing and making a "big announcement". Hopefully that announcement's next year's tour schedule!
Gaelic Storm
Do you need some more Irish music for St. Patrick's Day? Try Gaelic Storm; do you remember the belowdecks Irish dance party in Titanic? Well, that's them, and yes they have some wonderful albums out.
Books for St. Patrick's Day
The Book of Kells
Okay history buff readers out there. What is the most amazing book in the Trinity College Library in Dublin? First of all, the library itself is one of my favorite Irish things, and I could probably live there. However, getting to the particular book in the library, it is of course The Book of Kells. What's The Book of Kells you may ask? It's actually an illuminated medieval manuscript of the four Gospels from the Bible, and simply put, AWESOME. The colors, artistry, and painstaking effort at detail obviously put into this work by the monks during what we call the Dark Ages is mind-blowing. I'd better stop there because I could go on, and on, and on.
Click the link here to read more about The Book of Kells.
Another fascinating book talking about Ireland in the early Middle Ages is Thomas Cahill's How the Irish Saved Civilization. This is the perfect book for St. Patrick's Day because it goes into the actual role St. Patrick played in the history of civilization. For history geeks like me it is a must read, and I highly recommend it. Click the link here to take a look at it on Amazon.
For more recent Irish history in novel form, 1916 by Morgan Llywelyn is a good read. This is a book I read right before actually visiting Dublin, and it really brought so much more meaning to my trip. As I crossed the Haypenny Bridge I saw Ned from the book doing the same thing. I saw the bullet marks still visible on the pillars of the Dublin Post Office where the rebels in the 1916 Easter Uprising tried to hold off the British. Truly, the viewpoint of someone actually in the fight, even a fictional character, makes events from that time period so much more real and powerful. Check it out here.
Great movies for St. Patrick's Day
Some of these are more historically accurate than others, but interesting to watch nonetheless.

Oh, and don't forget the Disney classic, Darby O'Gill and the Little People. A fabulous chance to see a young Sean Connery!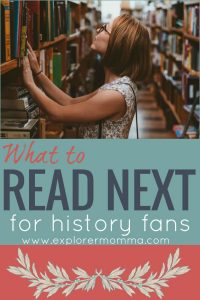 There is such a powerful beauty in the Irish landscape!
Driving or crossing the country by train you will grow to love the Irish stone fences.
The Cliffs of Moher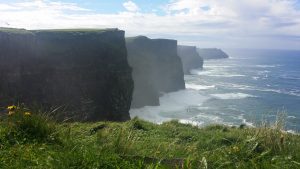 I'll leave you with one of my favorite places in Ireland. The Cliffs of Moher, on the west coast of Ireland near Galway, are on my own list of wonders of the world. If you haven't been, you should add it to your bucket list.
Thank you so much for sharing many of the things I love so much about Ireland. Next time, we'll make the trip and find something new. I truly love Ireland and it's people, and hopefully you've learn something new to appreciate this St. Patrick's Day!
Photo source: Pixabay, Upsplash