I recently had the pleasure of embarking on a journey through the Peloponnese with JayWay Travel, and let me tell you, it was an experience of a lifetime. Excitement and fascination filled every moment of this tour from the stunning views of Monemvasia to the historical wonders of Mystras and Sparta! So let's get to it! My tour with JayWay Travel: Review in Greece.
Their attention to detail, expert knowledge of the areas we visited, and warm hospitality made for a seamless and thoroughly enjoyable trip. Keep reading to learn more about the highlights of my JayWay Travel tour in Greece, and why I highly recommend them for your next adventure.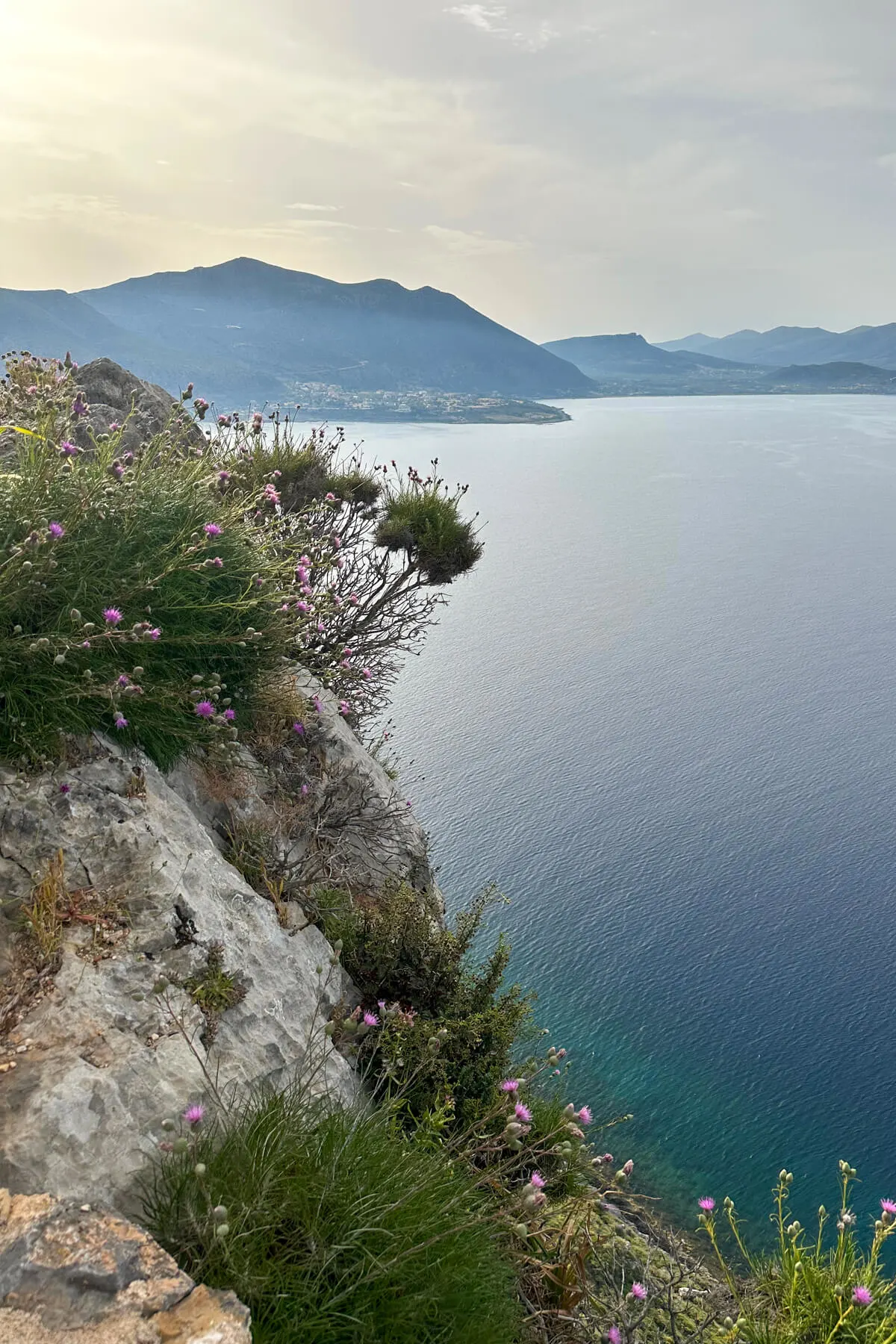 This post may include Amazon and other affiliate links. As an Amazon Associate, I earn from qualifying purchases.
Jump to
JayWay Travel | Itinerary Summary | Starting point: Kalamata | Kastori Salmon & Caviar Farm | Liotrivi Historical Mansion | Olive Oil & Wine Tastings | Monemvasia | Mystras | Sparta | Archaeological Museum | Olive Oil Museum | Mosaics | Mosaics Workshop | Where we ate | Hotels | Conclusion | Link to JayWay Travel Tours | More articles about my Greek travels
A trip to Greece with JayWay Travel
Are you like I was and looking to explore new areas of Greece, but really don't know where to start? I have to say, I had an amazing tour with JayWay Travel. I don't know how many JayWay Travel reviews are out there, but personally, I had an amazing experience.
The company is more known for its Eastern Europe tours, but they have tour opportunities all over Europe. The local rep specializes and actually creates the tour for your specific group. That way it can focus on what you'd like to experience. You can view the JayWay Travel website here.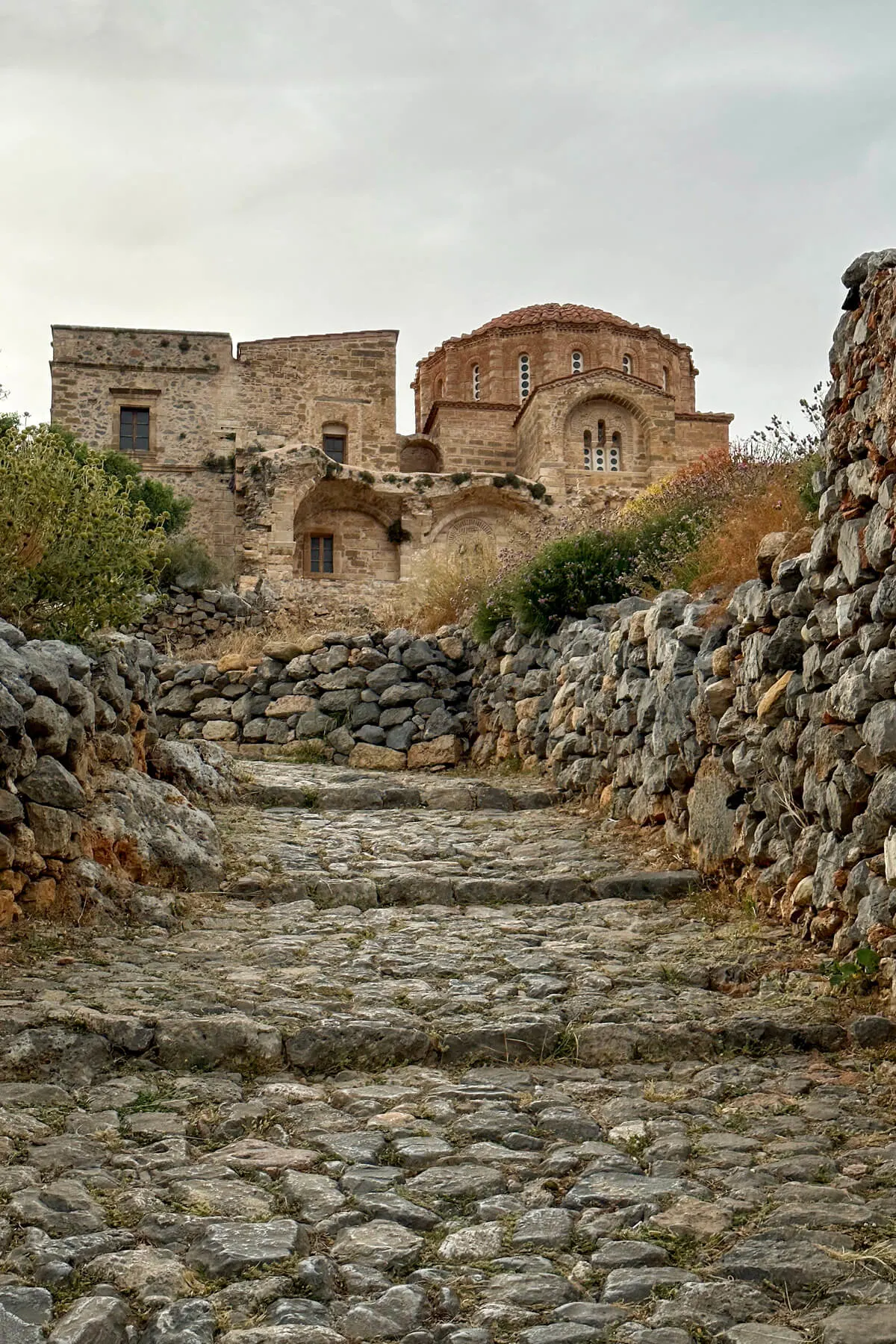 I absolutely loved that we had private tours with a local contact or tour guide at each location. They covered all the details of the planning process so I didn't have to worry about other travelers, private drivers, car rental, where to eat, or anything. It really was a stress free memorable experience.
They generally suggest 10 days to two weeks for a tour, which is a good amount of time. My tour was shorter as it was sponsored by Jay Way Travel, but the opinions are all my own. I wouldn't share otherwise!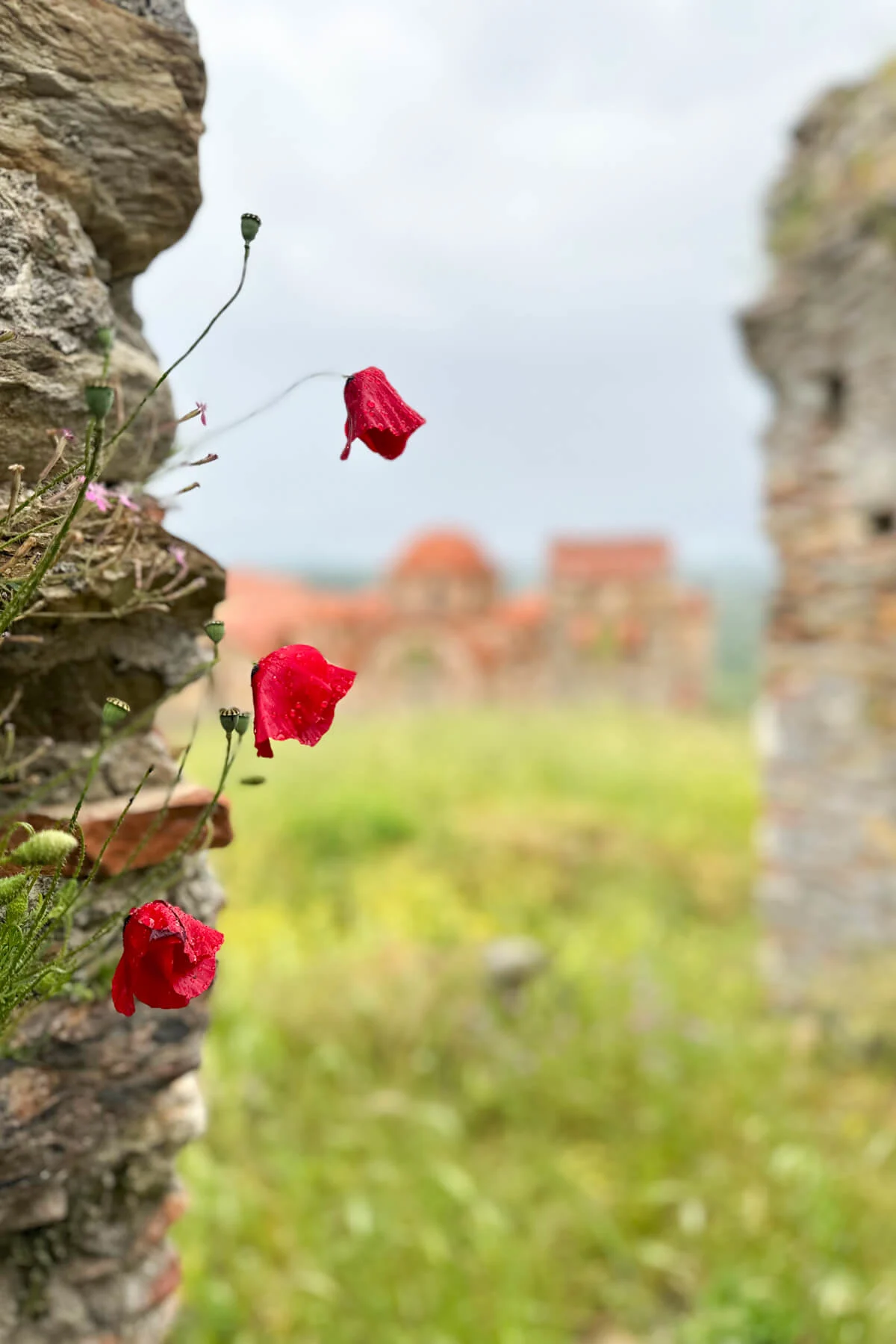 🗺 Itinerary: from Kalamata to Monemvasia to Sparta
The itinerary included stops at Kastori salmon & caviar farm, Liotrivi Historical Mansion, Monemvasia Castle, Mystras, and Sparta. And let me tell you, each and every activity or stop was something I would not want to have missed!
JayWay Travel pulled out all the stops when it came to making sure we had the trip of a lifetime. Our driver was prompt, courteous, professional, and friendly. Also, we had several very knowledgeable local tour guides all about each area we explored, which I HIGHLY recommend.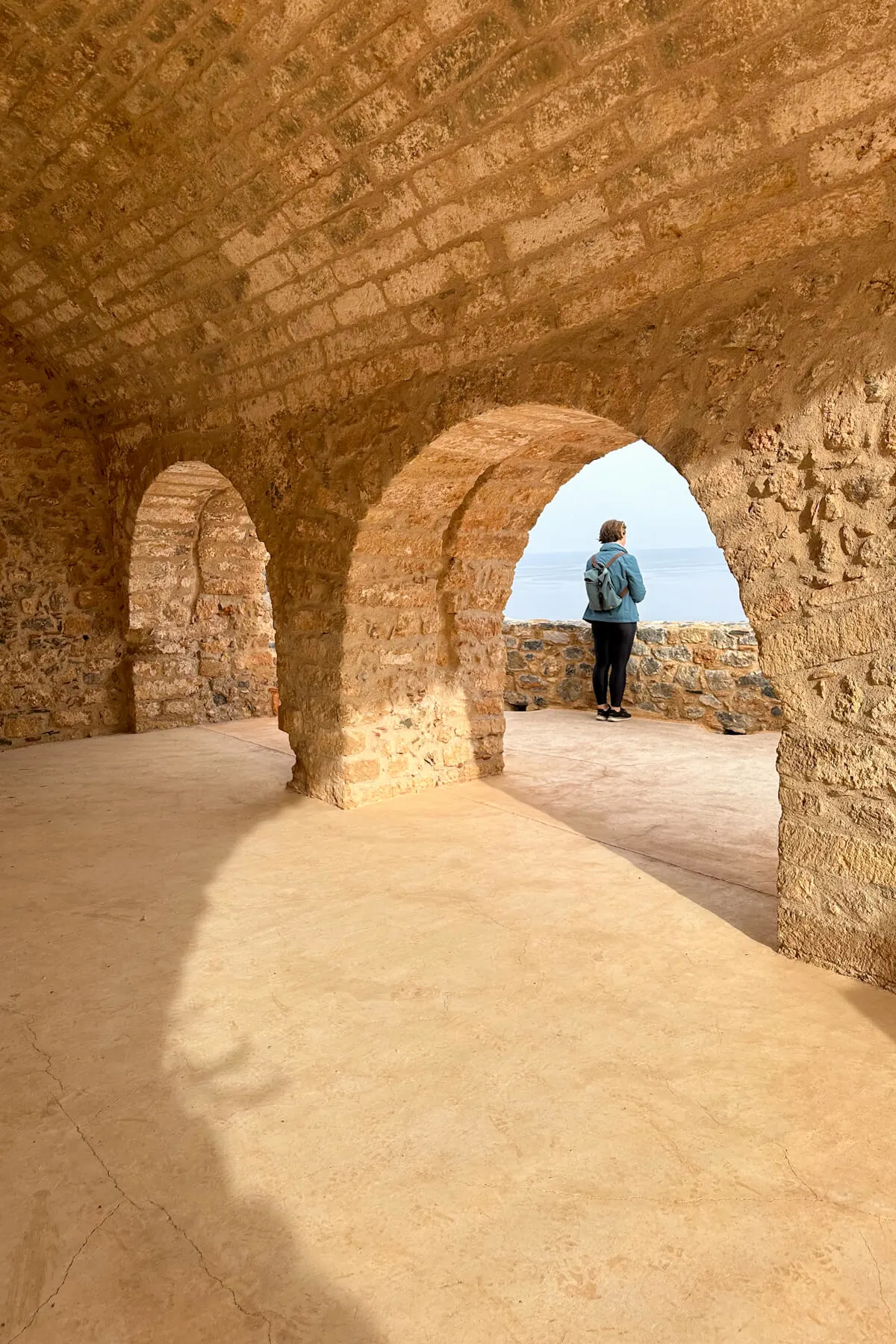 Making stops at various local businesses to taste locally produced delicacies was an experience I would suggest to anyone who visits Greece. The olive oil and wine tasting lunch at Liotrivi Historical Mansion was out of this world! And don't even get me started on the wine pairing dinner at Kinsterna Hotel.
So let's get started, and I'll tell you about some of the places and sites we visited. Then I'll get into the food and accommodations. I may have eaten quite a bit on this trip! But, hey! It's a necessary cultural experience, right?!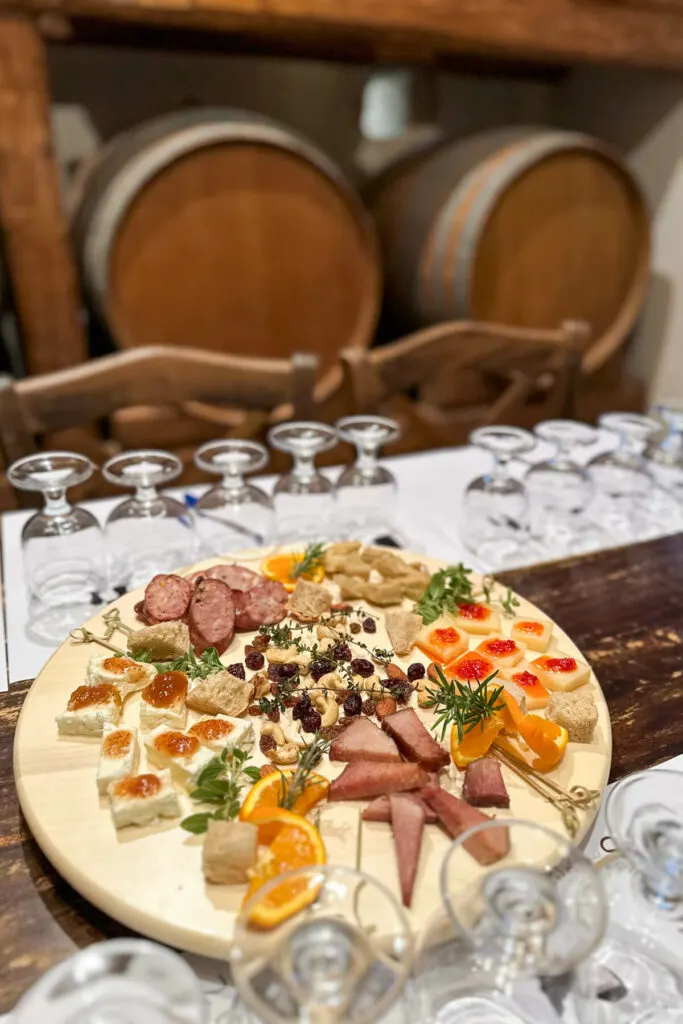 BONUS: I was super pampered and got to relax and just enjoy the trip. I did not have to worry about anything because it was ALL taken care of for me!
🇬🇷 Starting point – Kalamata
Where is Kalamata and why was I there? Well, Kalamata is located in the southwestern Peloponnese region of Greece country, and it is known for its olive groves, sandy beaches, and picturesque mountain ranges. JayWay Travel arranged for us to start our tour here so we could get acquainted with the area and see some of the local sights.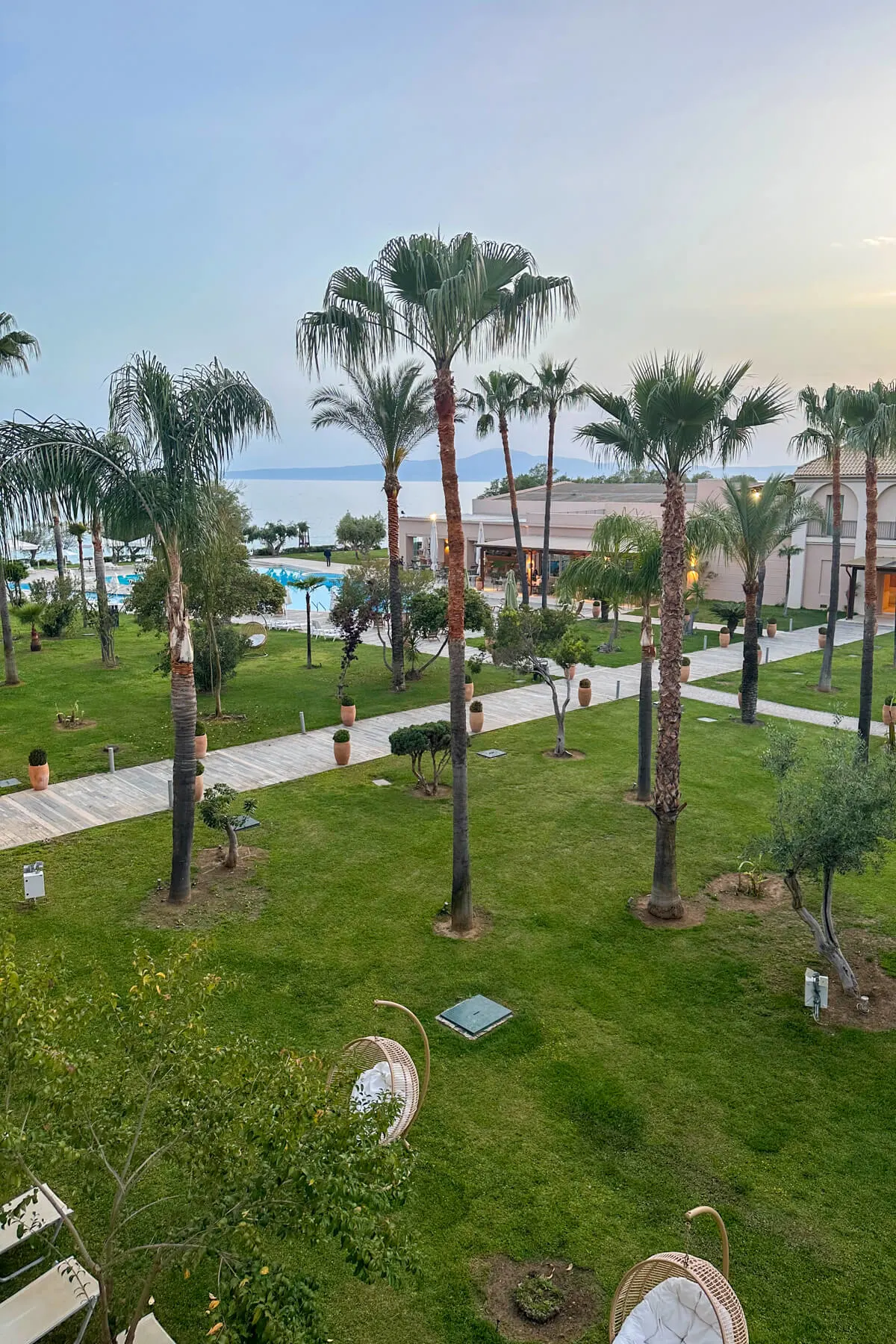 I explored Kalamata on my own and attended TBEX, a content creator's travel conference, which was absolutely awesome in itself. Don't worry, I hope to share more about that with you later! However, that's one reason we started our journey from Kalamata.
🐟 Kastori Salmon & Caviar Farm
Our first stop was the Kastori Salmon & Caviar Farm, located in the region of Laconia, just 17 kilometers from Sparta. It is one of the most tranquil destinations a food lover could ask for! Nestled among the rolling hills and valleys, the Kastori Fish Farm invites visitors to experience a unique taste of locally sourced products from their perfectly seasoned and smoked salmon to their tender trout and hearty sturgeon.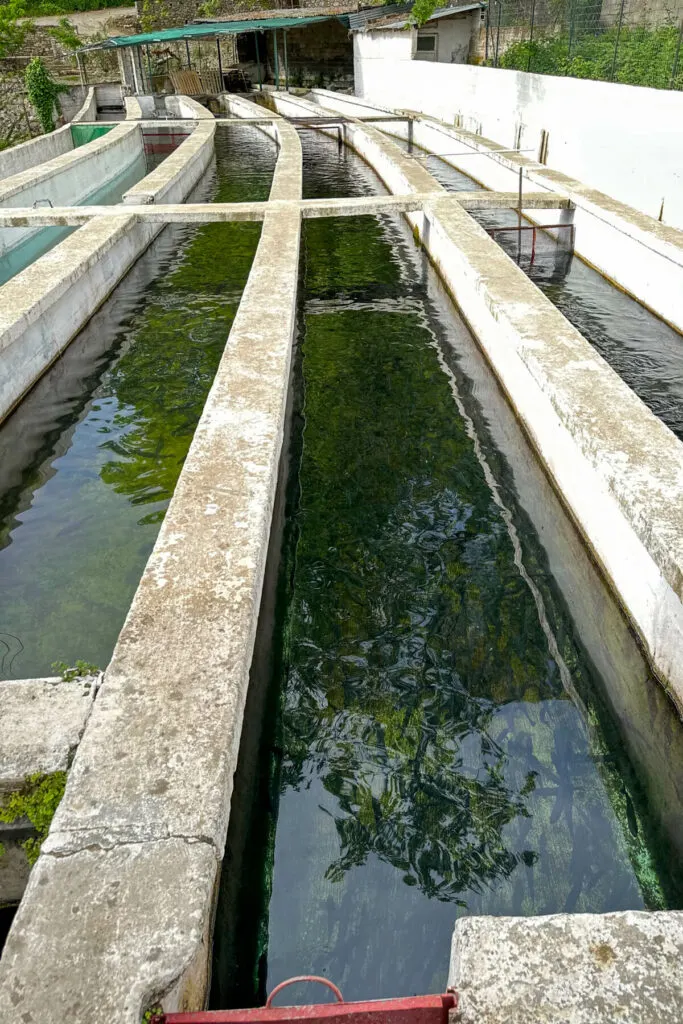 When you arrive at the farm, the gentle melodies of a flowing river by the mountain range greet you, providing an unforgettable backdrop for the experience. It's perfect to whet your appetite for delectable, homemade, and savory dishes. I have to say, while I don't always seek out fish as a favorite food, the fish I sampled at the farm was delicious and seasoned so well I even tried seconds of several kinds!
Sampling their freshly caught and smoked salmon, with its crisp and smoky flavor and tender texture, is a must-do! Truly, it's no wonder that the farm has 22 awards for its smoked salmon!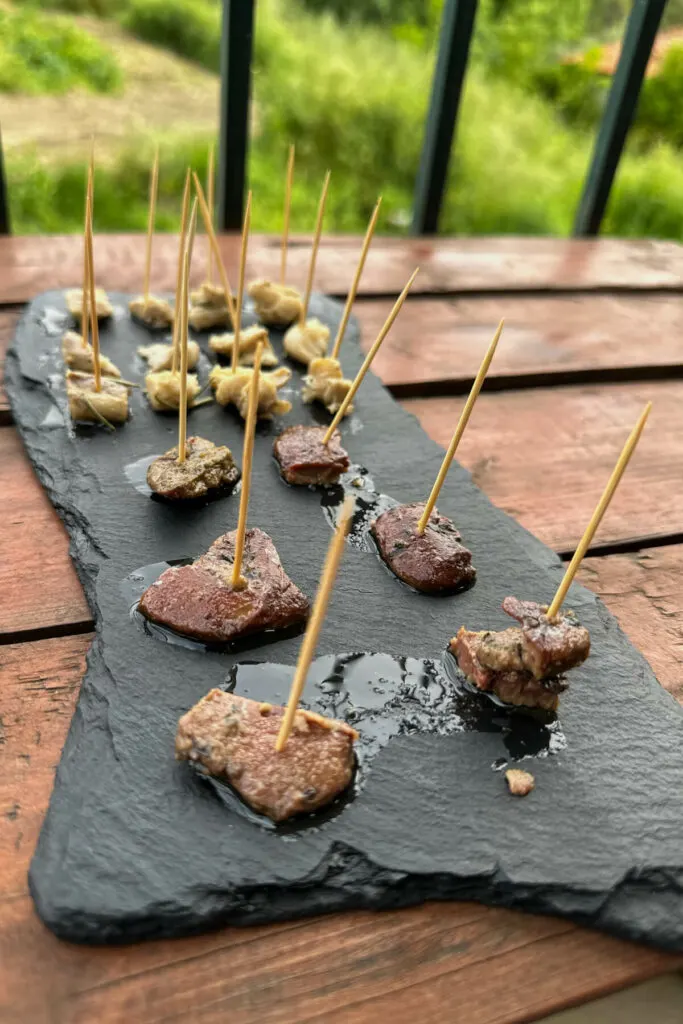 I would also say definitely try the juicy trout, which easily falls apart in your mouth and brings out the freshness of the surrounding nature. Or you could go for something a little more upscale and complex, such as the indulgent caviar made from their very own sturgeon.
Not only is the food at Kastori Fish Farm top-notch, but the manager Mr. Gerontidis, is a bit of a celebrity himself! He appeared in a movie about caviar called God Loves Caviar, starring the elegant French actress Catherine Deneuve.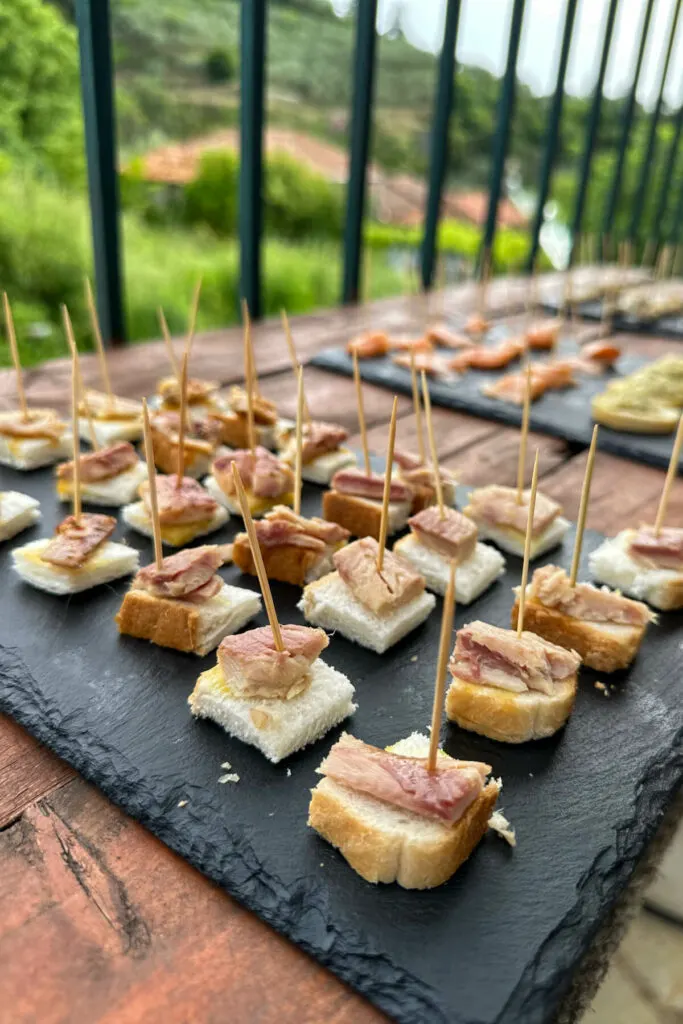 Great people, fun stories, and amazing fish make the Kastori Salmon & Caviar Farm a unique stop and a delicious way for me to kick off my tour with JayWay Travel in Greece.
🍊 Liotrivi Historical Mansion
Our second stop on the tour was the Liotrivi Historical Mansion, and let me tell you, it was absolutely stunning! The location alone was enough to take your breath away. Amongst ancient olive trees, the mansion sits with breathtaking views of the rolling hills and picturesque landscape of the Peloponnese region.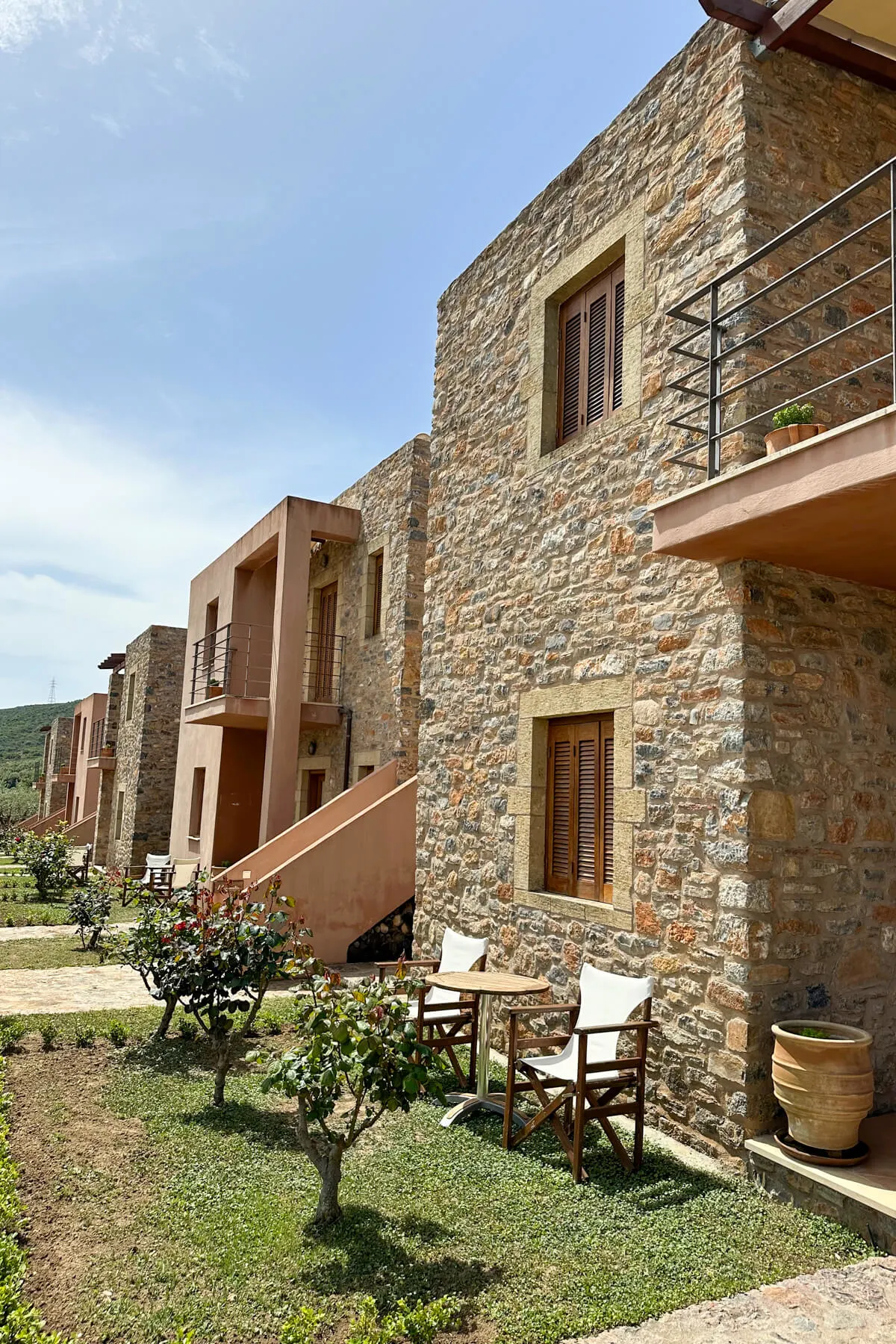 But the beauty of the mansion didn't just stop at its location. The antique decor is captivating, and history and tradition are on display in every detail of the mansion, from the intricate woodwork to the elegant tapestries. It truly felt like we had stepped back in time to a bygone era.
After taking in the sights and marveling at the mansion's splendor, a delicious olive oil and wine tasting lunch was a treat.
🫒 Olive oil tasting
First off, the olive oil tasting experience I had with this family-owned estate was like nothing I'd done before. I never knew that there were so many different varieties of olive oil, each with a unique flavor and acidity. The fruity and slightly bitter taste of the Koroneiki olive oil and the buttery and smooth texture of the Athenolia variety blew me away! The true diversity of flavors is nothing like the olive oil you get at the grocery store at home.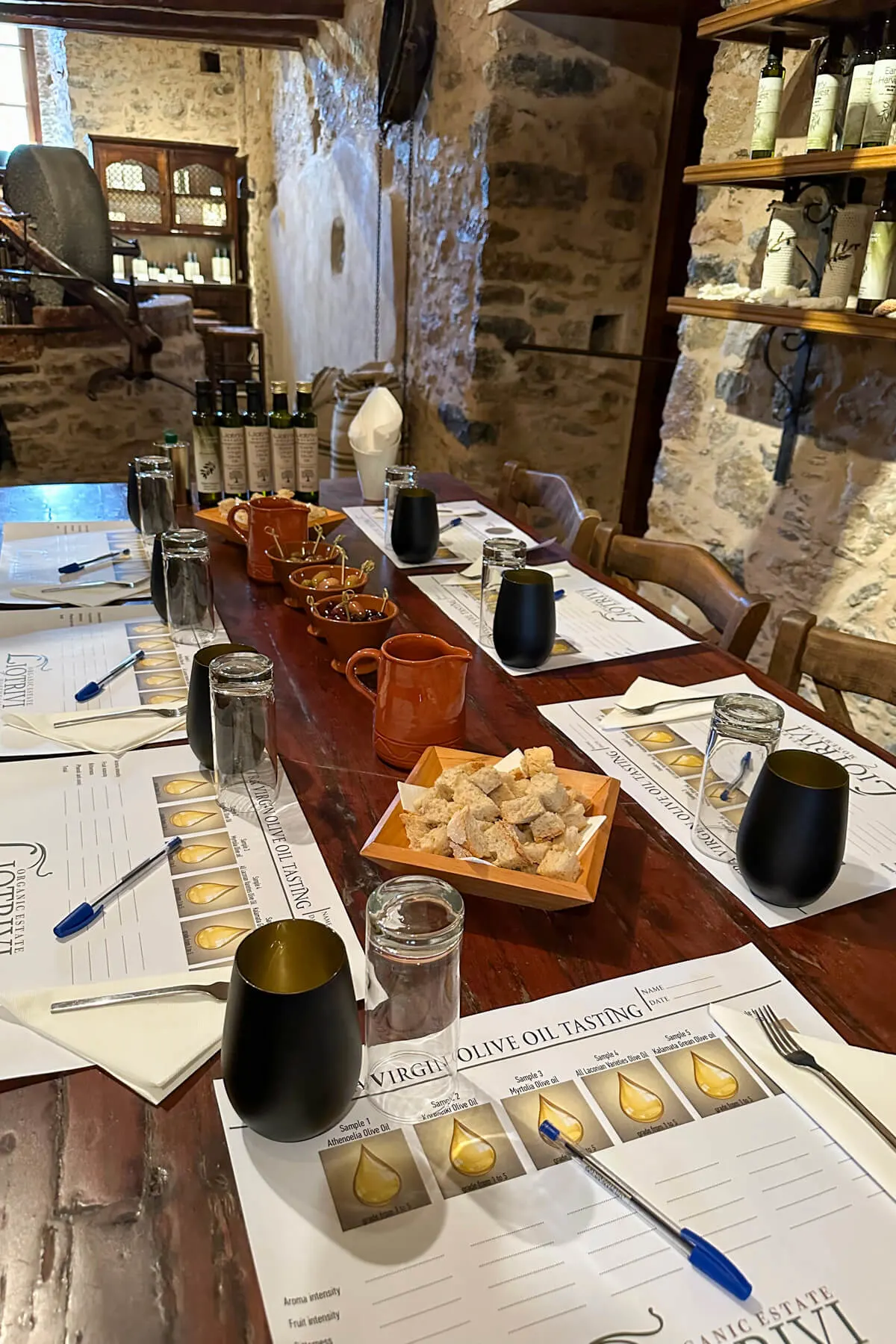 The specialist who conducted the live meeting was incredibly knowledgeable and passionate about olive oil production. She shared fascinating information about the harvesting process and the different stages of production in the olive mill. I am now a true olive oil enthusiast and would highly encourage anyone who is interested in learning more about olive oil to give this tasting experience a try. Trust me, you won't regret it!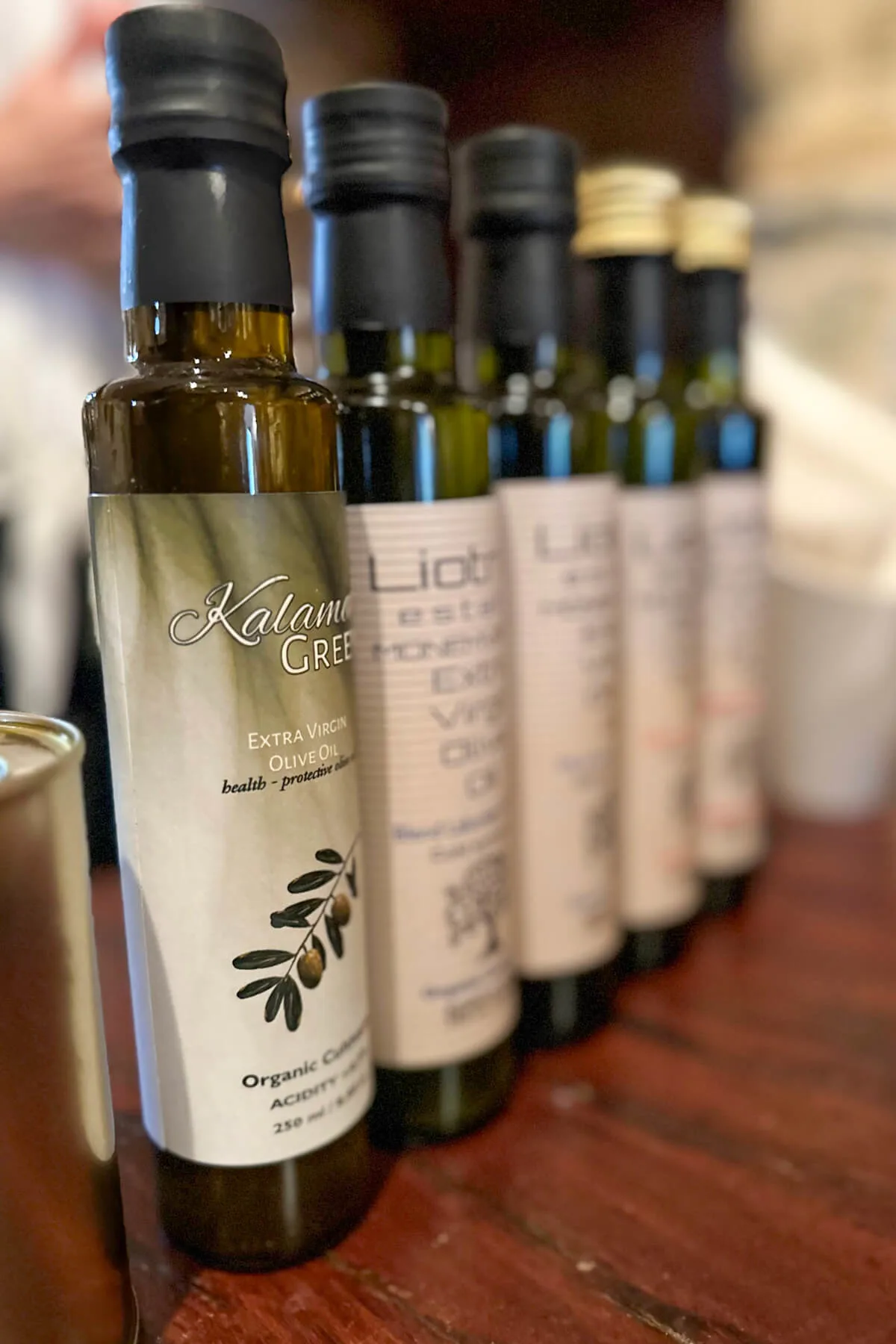 Another highlight of our visit to the Liotrivi Historical Mansion was the fascinating look into the history of the region. I learned about the time-honored techniques used to harvest, press, and refine the olive oil. Also, the region's unique climate and soil composition contribute to its unparalleled flavor and quality similar to wine.
Go there! Start planning right now 😂
Indeed, our visit to the Liotrivi Historical Mansion was an unforgettable experience that left me with a deeper appreciation for the history, culture, and cuisine of the Peloponnese region. If you're looking for a truly authentic and enriching cultural experience, I highly recommend a visit to this stunning and historic mansion. Also, you can check out the Liotrivi Estate website beforehand and even sponsor an olive tree for a year!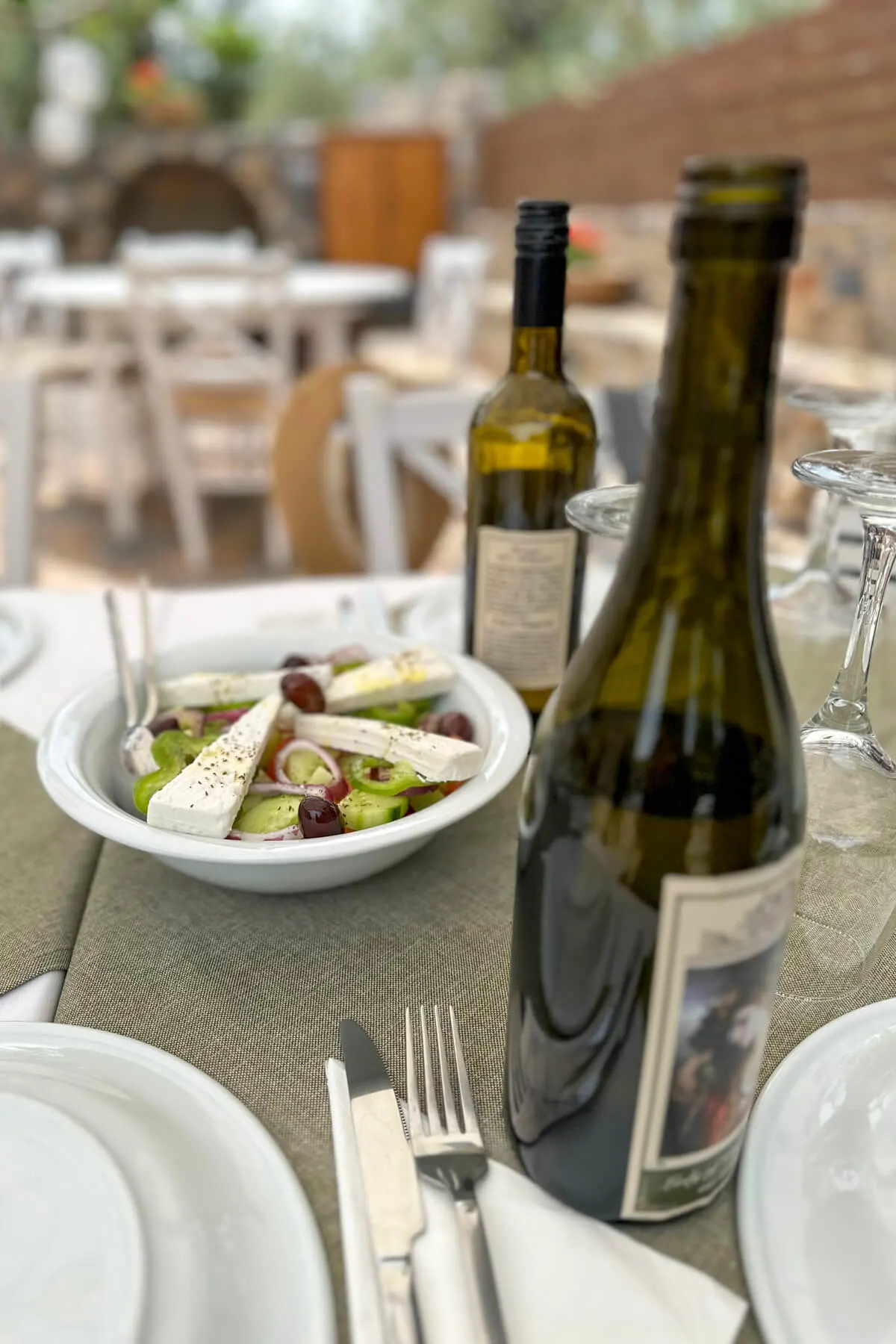 🏰 Monemvasia Castle
After the unforgettable adventure at the Liotrivi Estate, our group drove the short 20 minute drive to reach Monemvasia Castle on the east coast of the Peloponnese. A small island, where the castle's located, connects to the mainland by a causeway. The views of the surrounding sea and the castle's impressive structure are simply breathtaking and a popular stop for cruise ships. In my mind, I immediately compared it to a Greek version of the Mont St. Michel in France.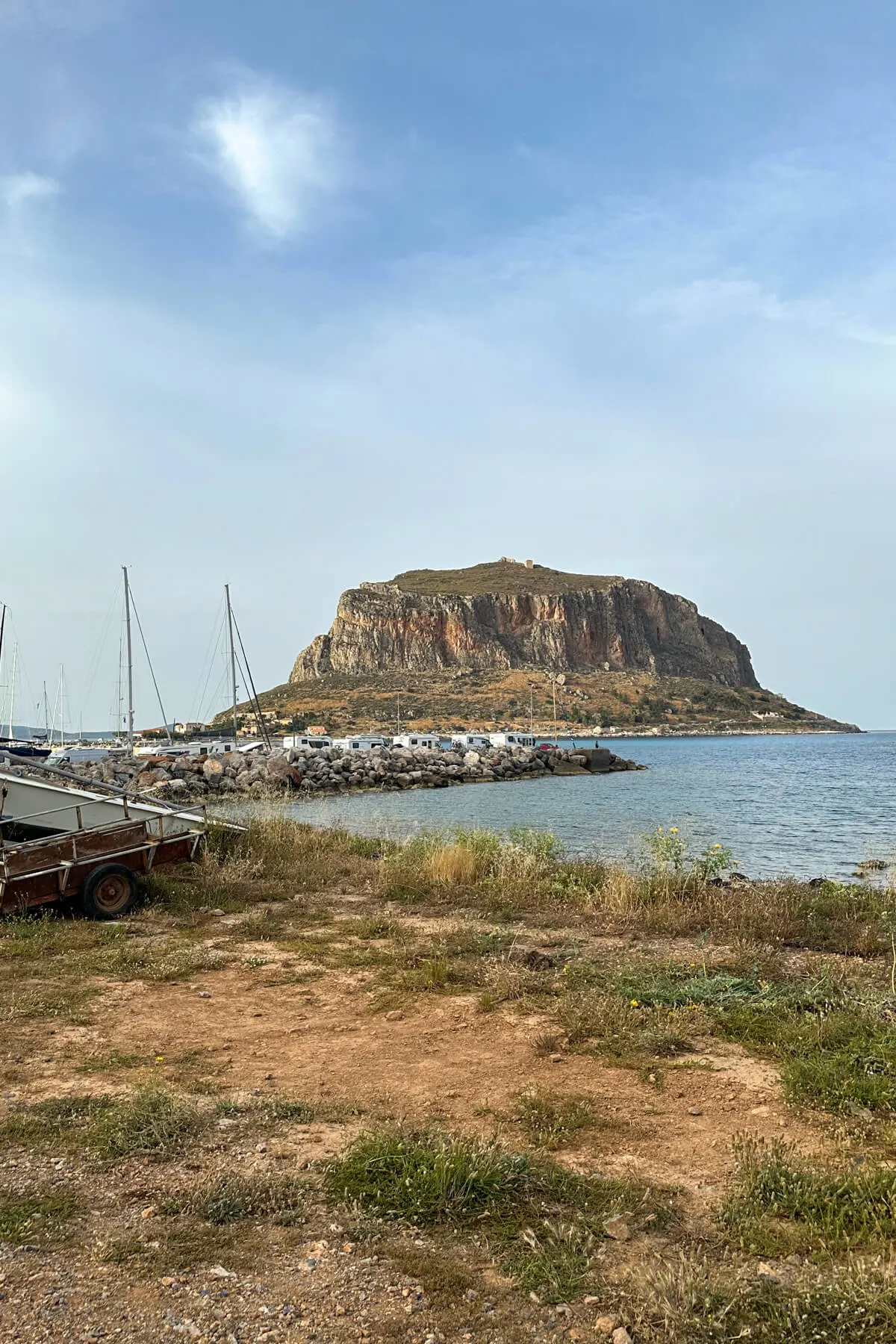 Monemvasia is an incredibly well-preserved Medieval castle, with two distinct parts: the Upper Town and the Lower Town. The Upper Town perches atop a steep rock and is home to impressive churches and fortified walls. Colorful houses line the narrow streets, while every corner reveals a new breathtaking view of the sea below.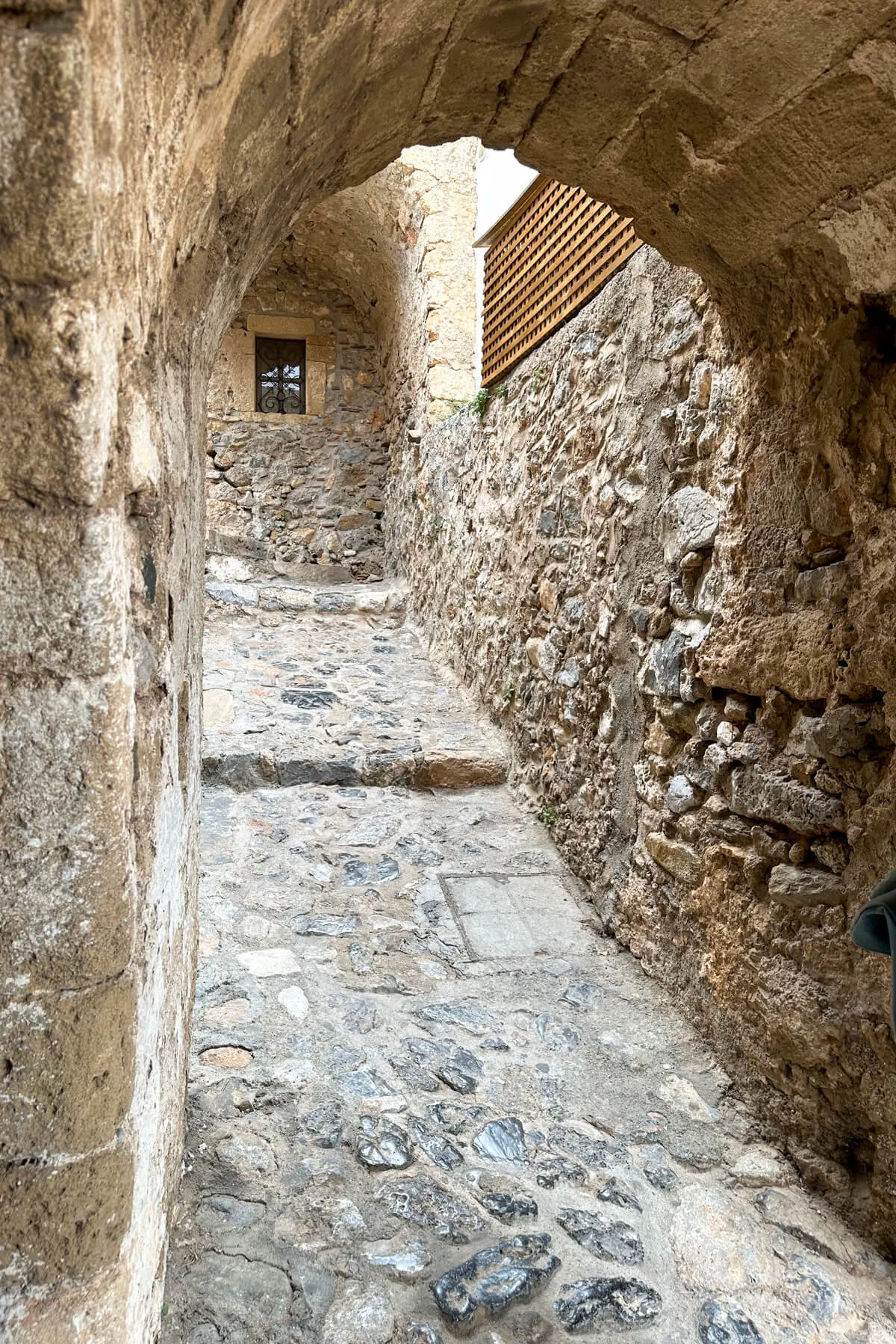 Lower town Monemvasia
This part of the castle is much lower and closer to sea level, with its sea wall stretching along the shore. It was truly a magical sight – as if we were walking through a fairytale!
We started our exploration going by one of the many Byzantine churches and wandered through the narrow streets taking in the little shops and cafes.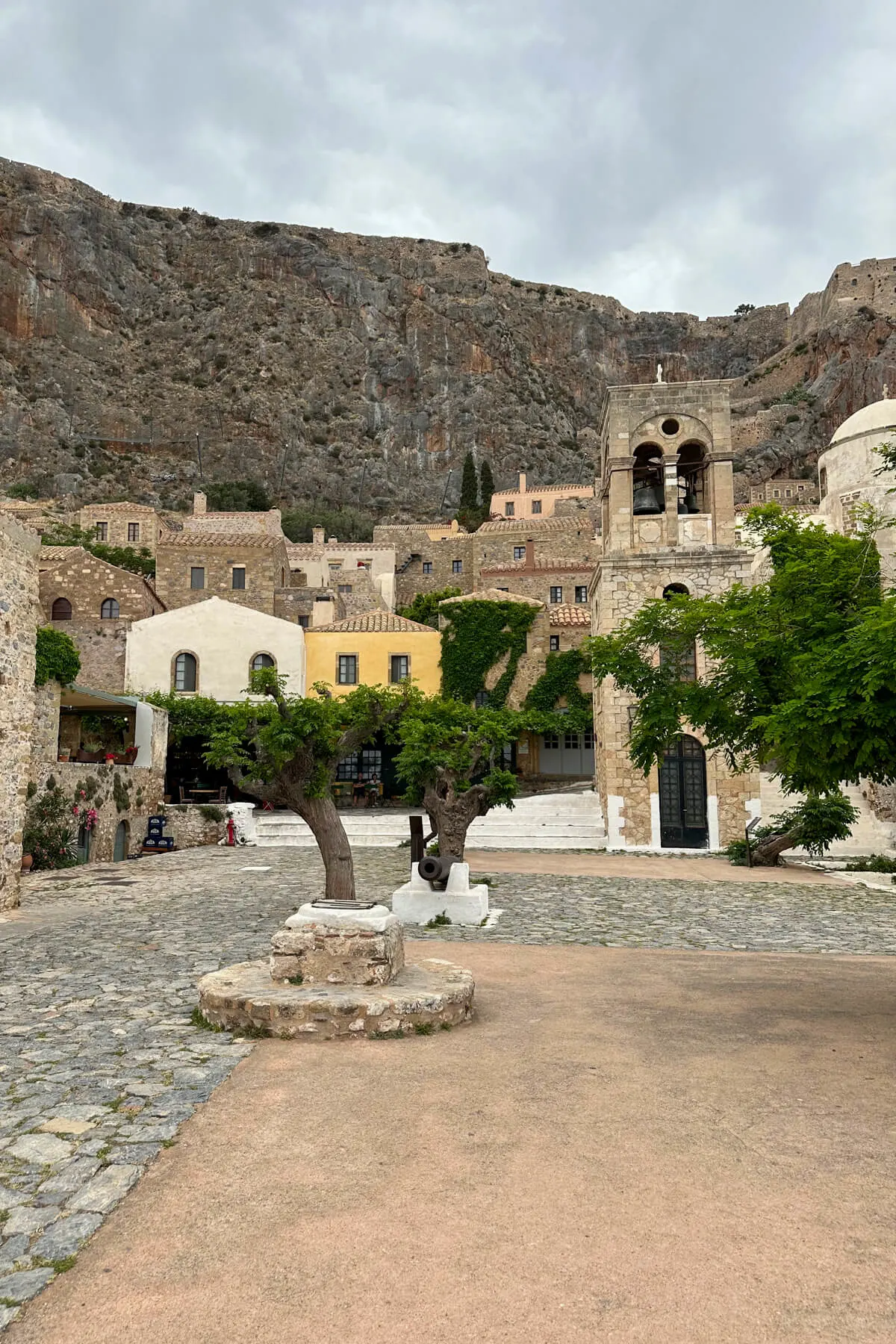 As we first entered, our Monemvasia travel guide explained how the ancient Spartans and other peoples originally settled the area. Then the people built up the city during the Byzantine era, and then various conquerors fought for control of the castle over the centuries. The Turks and Venetians were a large part of all this conquering, and the different architectural styles used throughout the castle show how it evolved with time.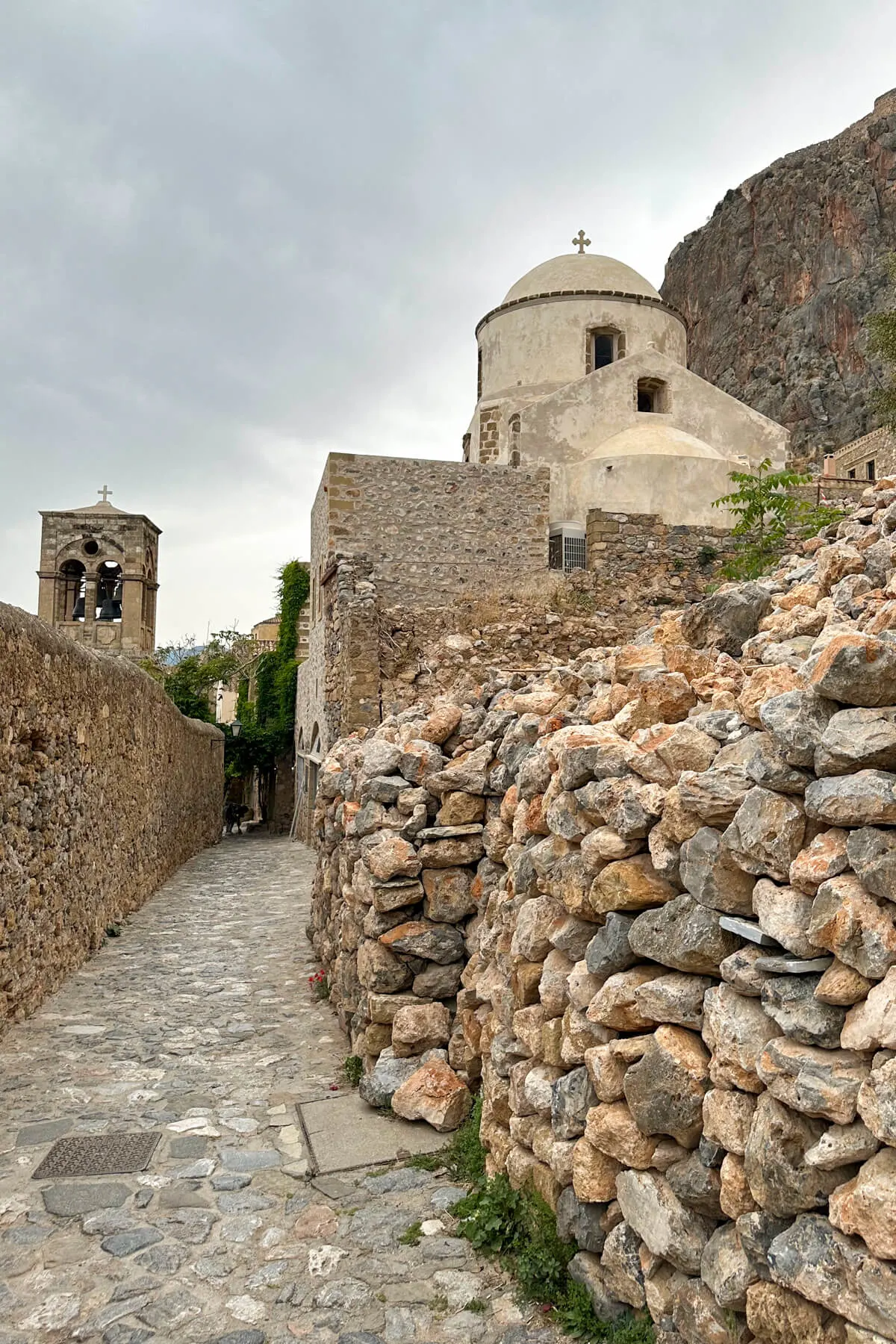 Upper town Monemvasia
The magnificent views of the sea and surrounding mountains left us completely speechless once we got to the upper level. It was an awe-inspiring experience, made even more so by our local guide, Effie. She provided us with fascinating insights as she actually worked on the excavations and shared stories that really added depth to our visit.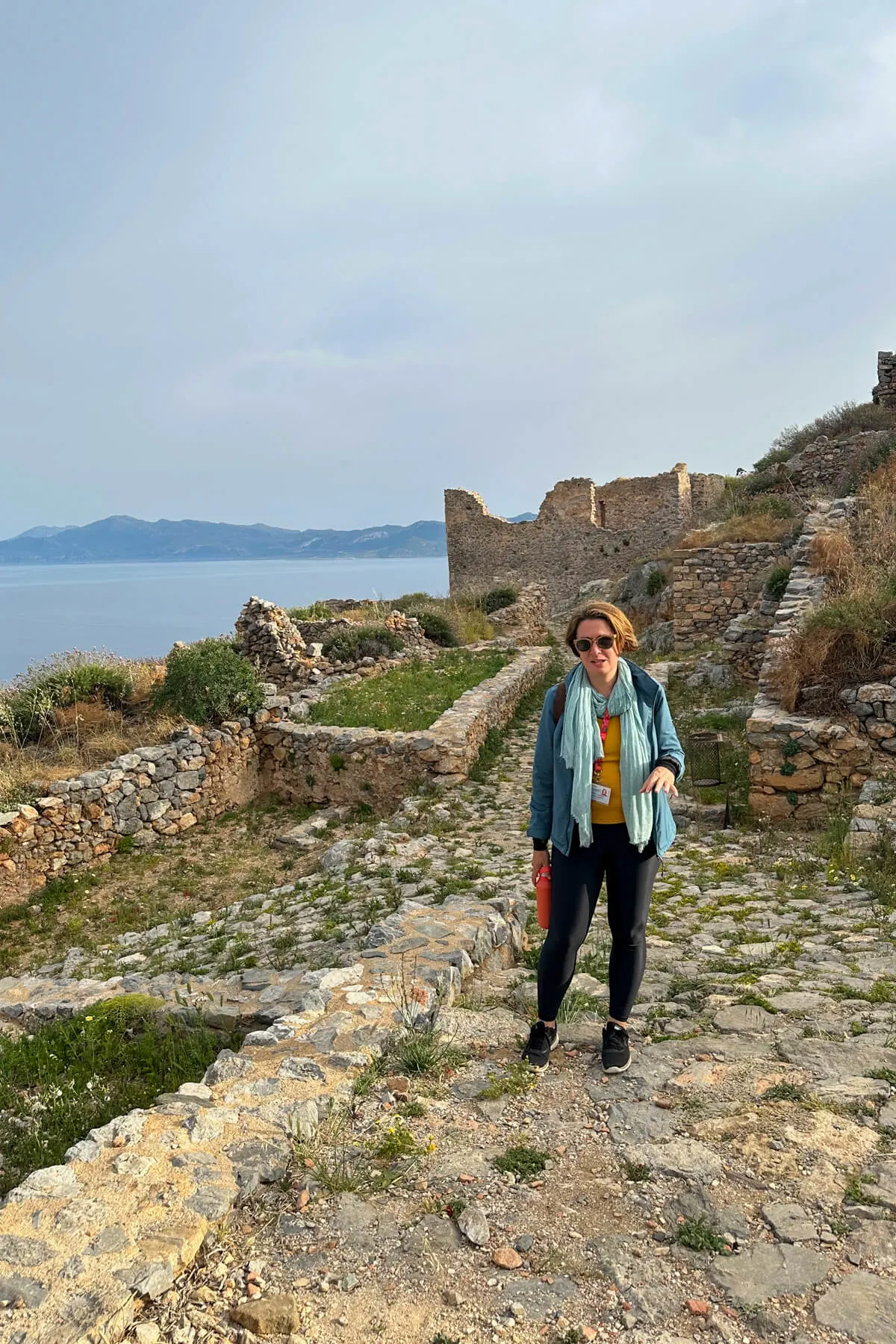 Be prepared!
I do want to mention that wearing comfortable and closed shoes is essential to navigating the numerous steps and steep paths of the castle. So, don't forget to prioritize your footwear!
This stop in the Monemvasia area was a fantastic chance to explore local history and architecture, and our local guide was crucial in helping us appreciate and understand its significance. The place was so peaceful and tranquil, which made it all the more special. The castle's rich history and spectacular views are a must-see for anyone visiting Greece. I definitely would say not to miss this glorious spot.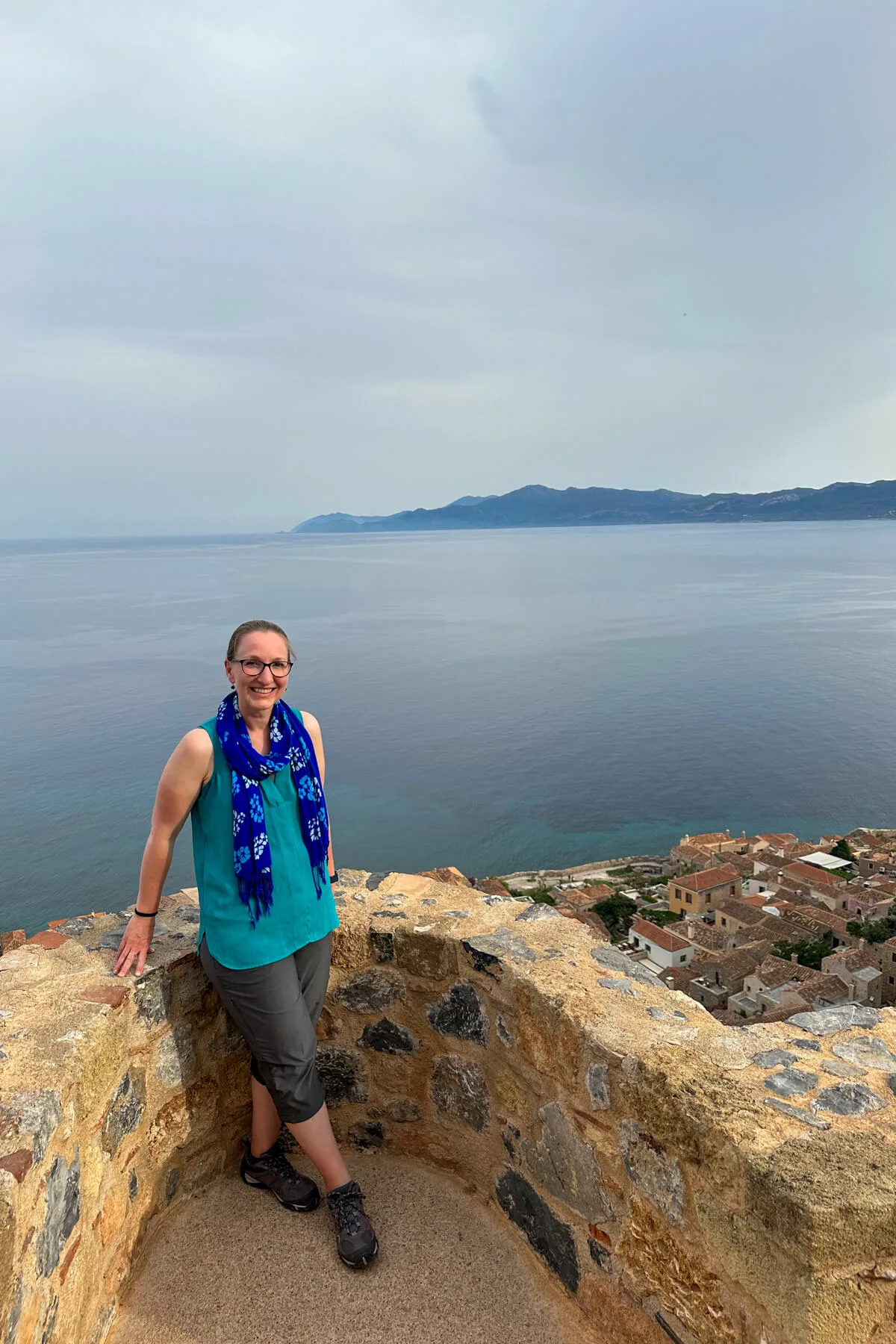 A stop in a bakery in modern Monemvasia
After our fabulous time exploring Monemvasia, we got to do something completely different – make cookies! I wrote about our visit to see Maria at the Doukata Bakery in my blogpost on Greek Almond Cookies – Amygdolata (Low Carb). This was so much fun, and yum!!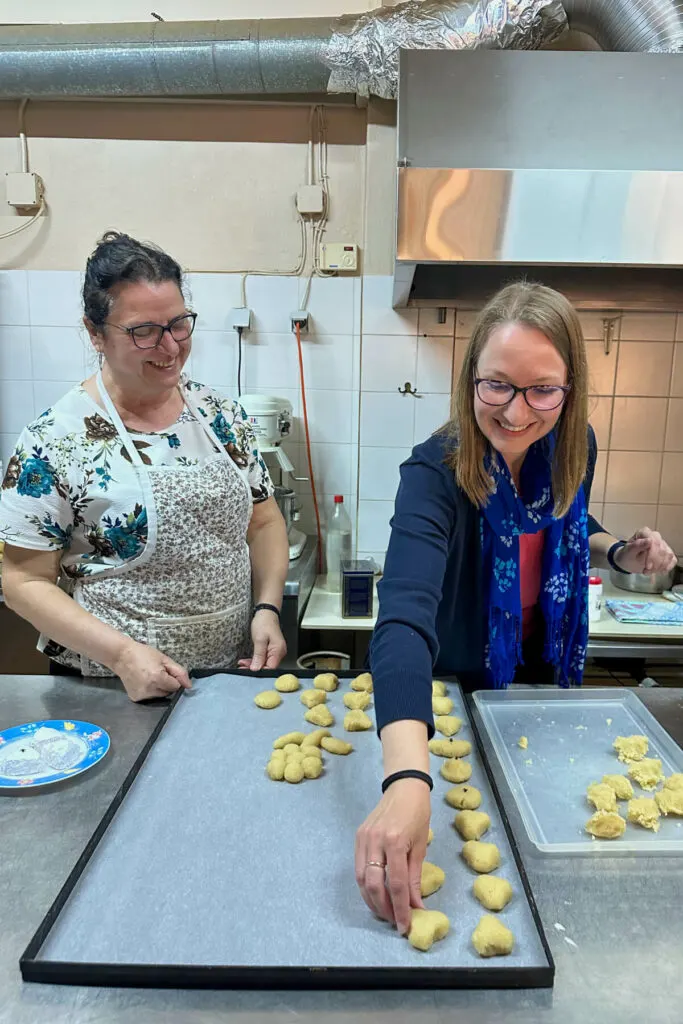 Mystras private tour
After our unforgettable experience in Monemvasia, I couldn't imagine anything topping it. But boy, was I wrong! Our Mystras private tour turned out to be just as exciting and impressive. One of the highlights of our guided tour was definitely the fortress, built in 1249 by the prince of Achaia and later surrendered to the Byzantines.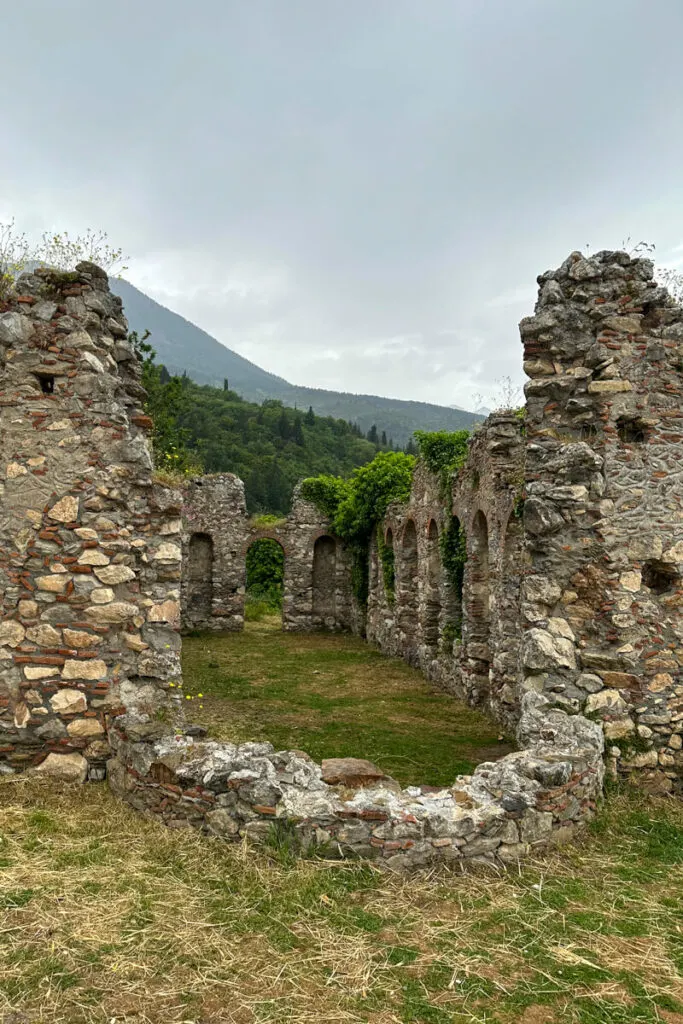 Standing at the top of a 620 m high hill overlooking Sparta, it was the center of Byzantine power in southern Greece and played an important role on the political chessboard of the time. The view from the top is breathtaking and provided us with an excellent photo opportunity.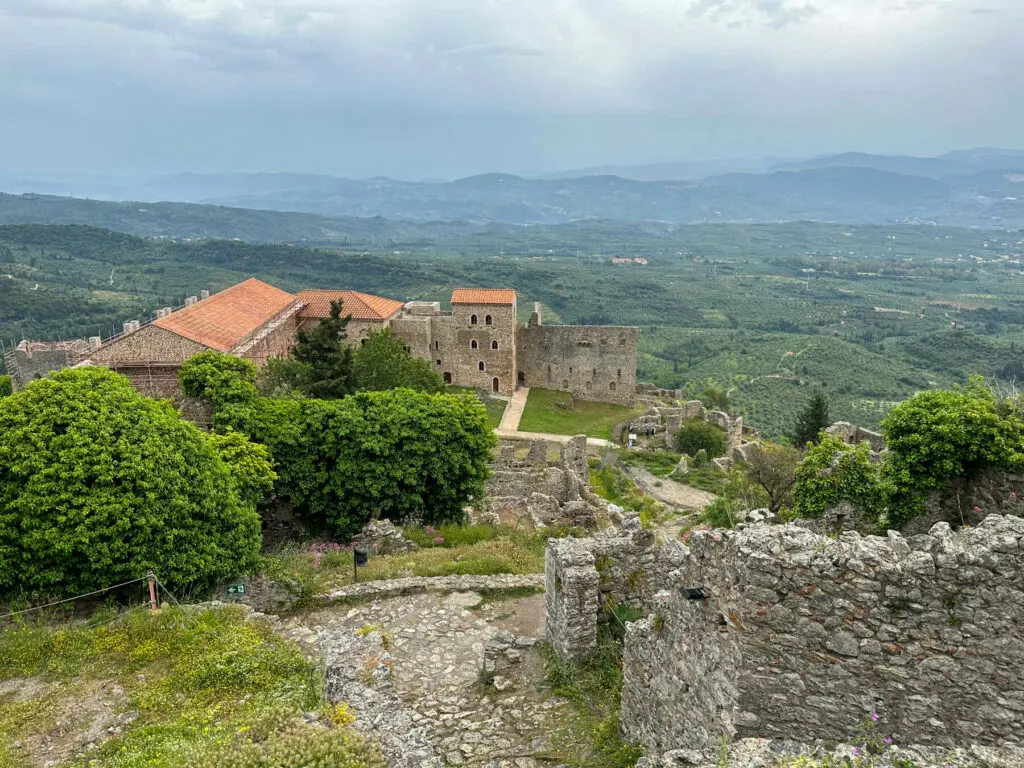 Another highlight of our tour was the visit to the impressive Orthodox church, Agia Sofia. A blend of styles, we even found a stone in the wall of the Byzantine church placed upside down with writing from a temple of Apollo!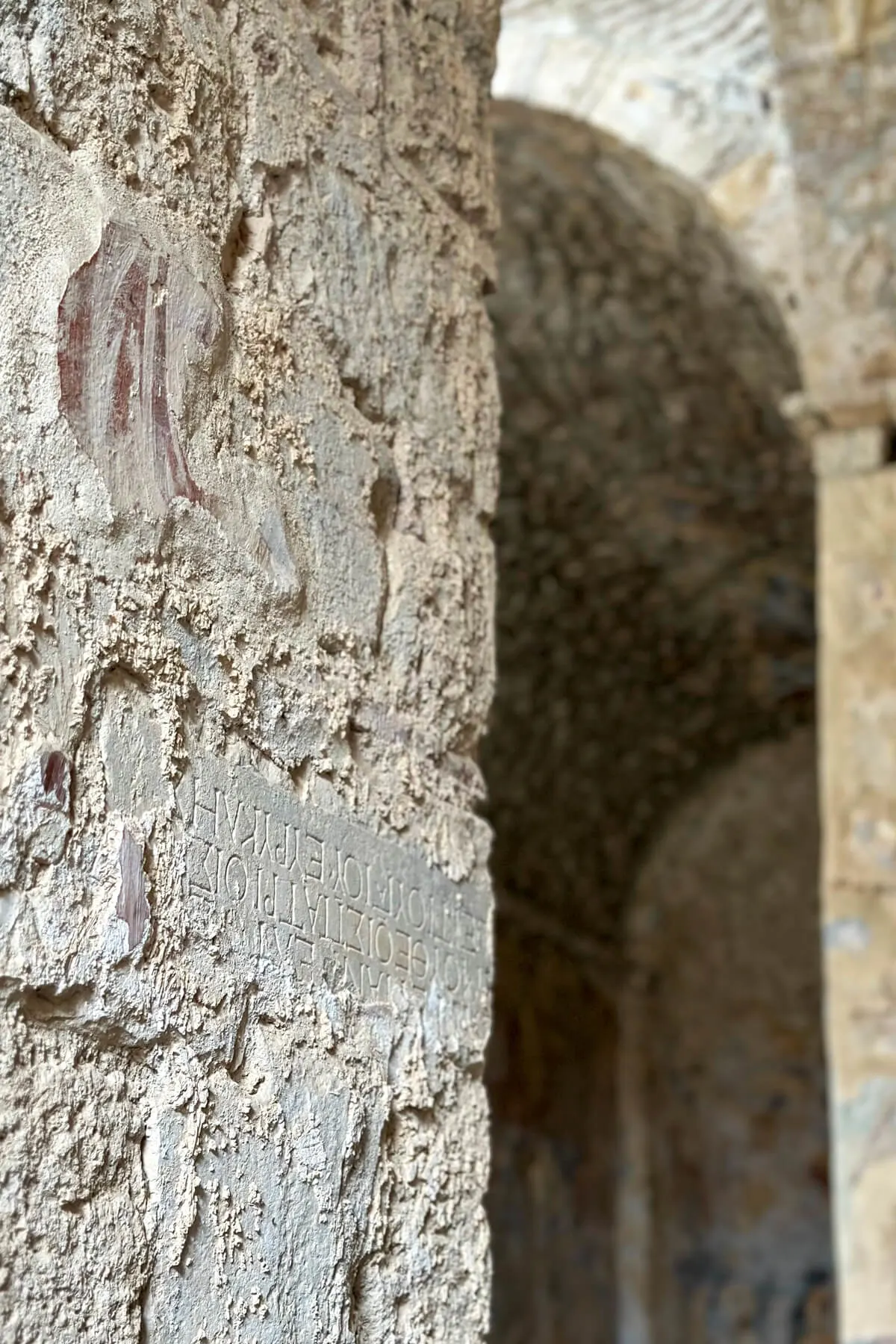 You can see the Byzantine architecture influenced the city's distinct structures. It's amazing how you can see the history of the area in any of the many churches around. When the Turks invaded, they didn't destroy the churches but used the buildings for their armies or storage. Today you can see where they maliciously scratched out the eyes of the icons and destroyed many of the murals.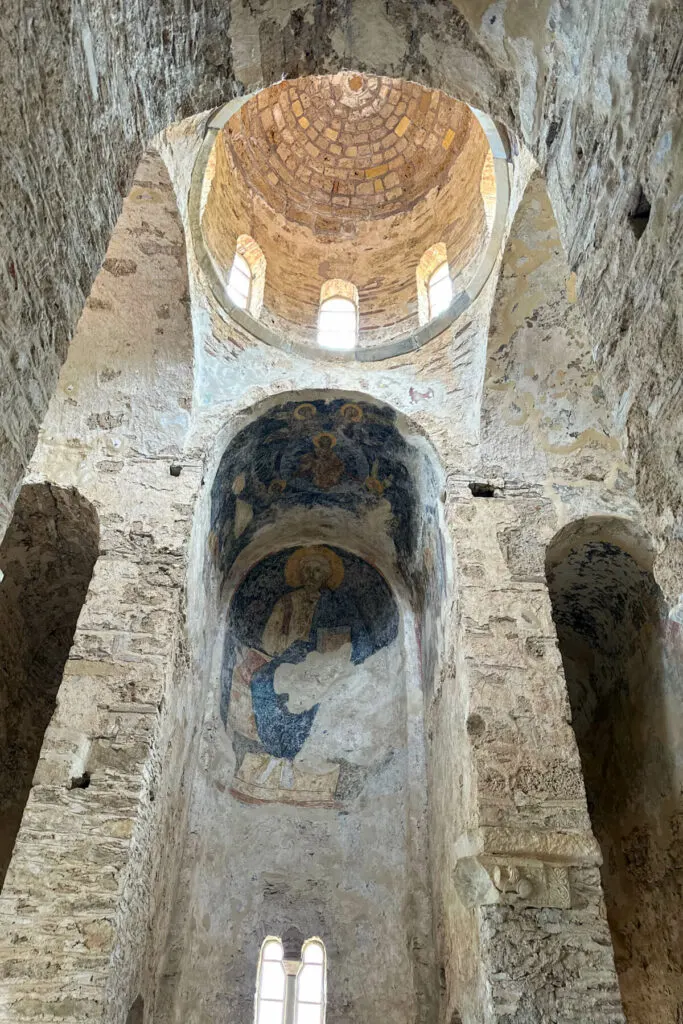 How to prepare
Our guide was super knowledgeable and passionate about the history and culture of the area. He was also practical and reminded us to bring water, a hat, and sunglasses. However, in our case, as it was a cloudy day, we also made use of an umbrella and good shoes. You can imagine, wet stones are slippery to walk on so be careful!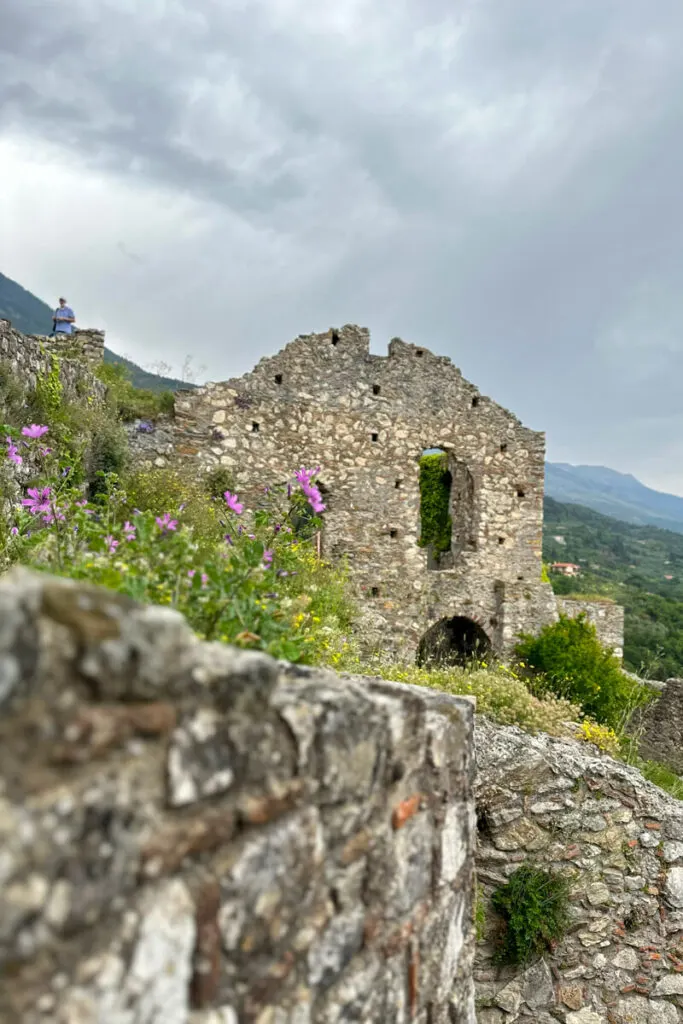 We also learned about the city's complex history through its fortifications, palaces, churches, convents, houses, and public squares. This stop was an impressive way to experience local history and culture. Buses of schoolchildren were even there to understand how this city played a significant role in the Mediterranean world and beyond.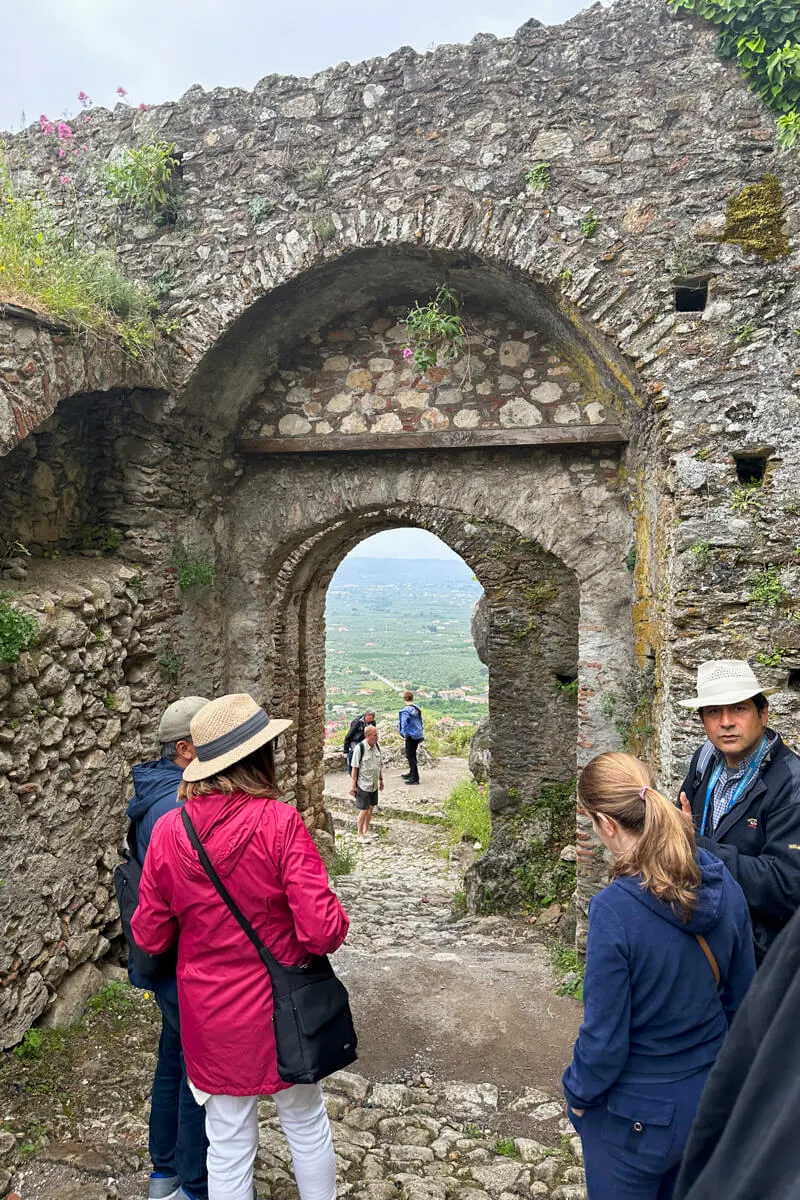 🗡 Sparta
Next stop, Sparta! What does Sparta mean to you? For me, before this visit, it conjured up a picture of the famous Leonidas and his 300 Spartans full of indomitable spirit holding the pass and getting their pictures on bags of chocolates.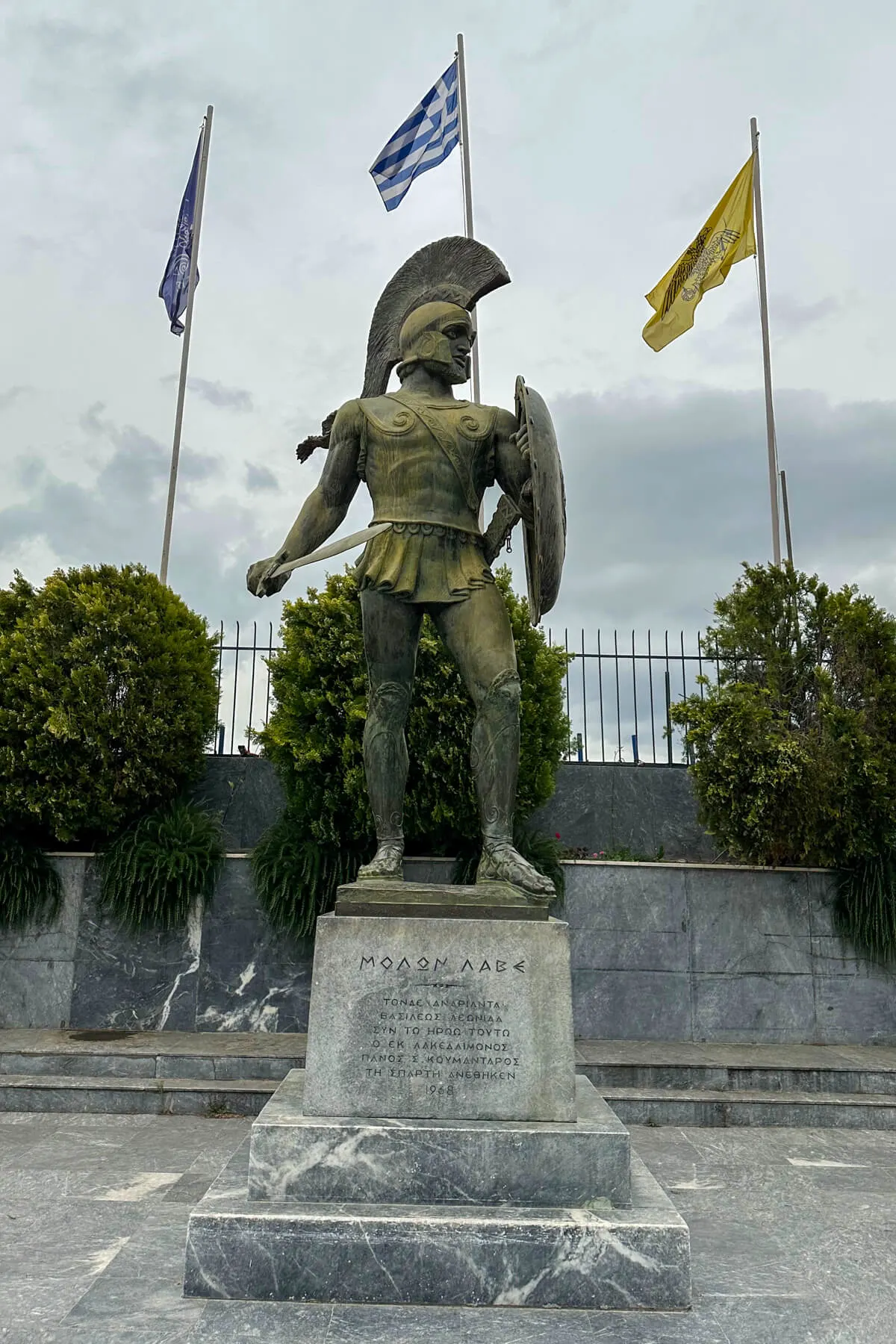 Archaeological Museum of Sparta
Our visit to the Archaeological Museum of Sparta was super informative, and I got to meet my hero, Leonidas! Or rather, the bust they believe to be Leonidas.
An impressive collection of artifacts greeted us and truly brought the ancient city of Sparta to life. The museum contains numerous sculptures, pottery, mosaics, and other objects used in daily life.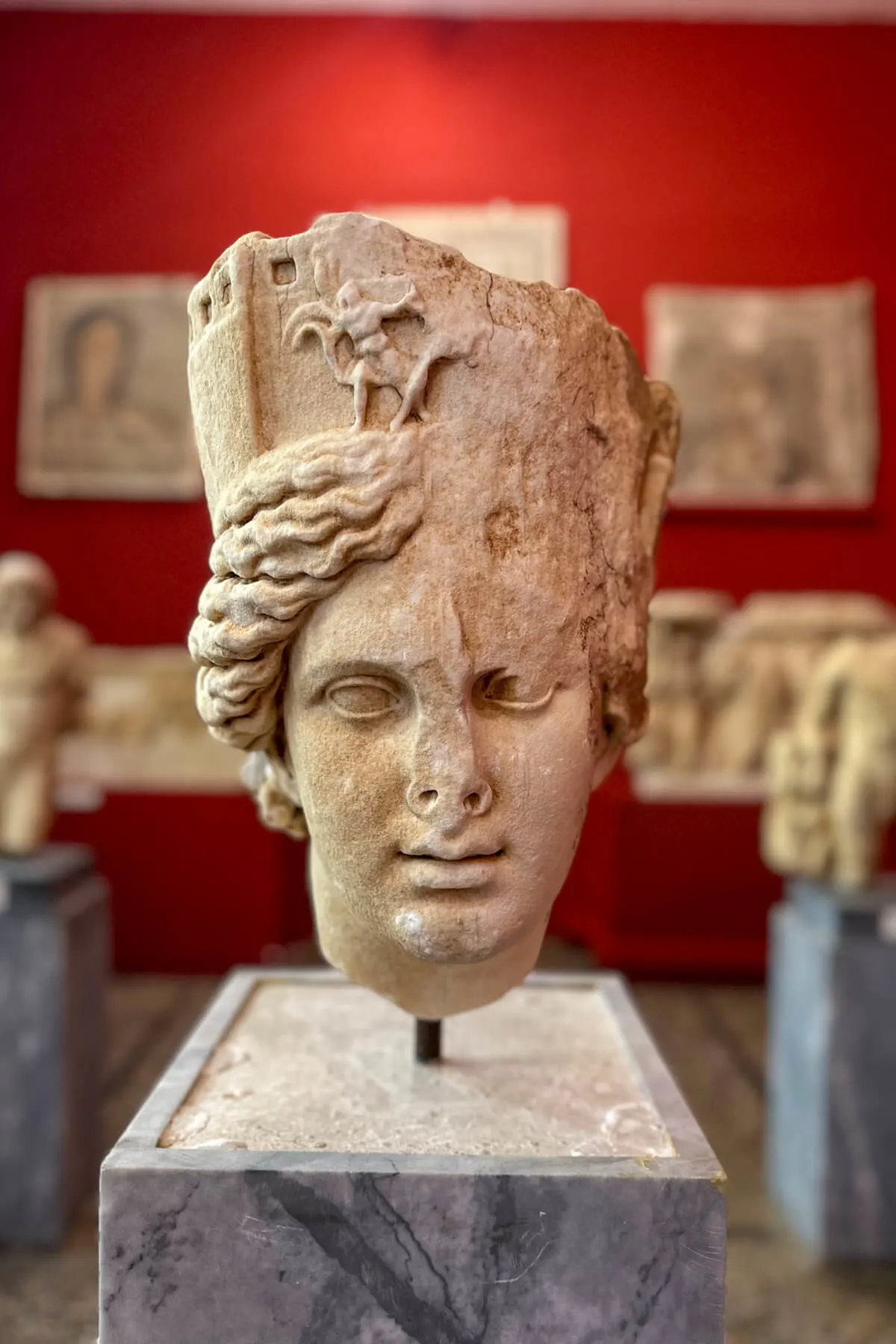 Also, displays of weapons and armor, offer remarkable insight into the military culture of the time. The highlight of the museum, however, was the exhibition dedicated to Leonidas himself. It showcases his legendary helmet with his bust and leg from the original statue. Earlier in the day we got to see the giant statue of Leonidas in town and touch his foot for good luck.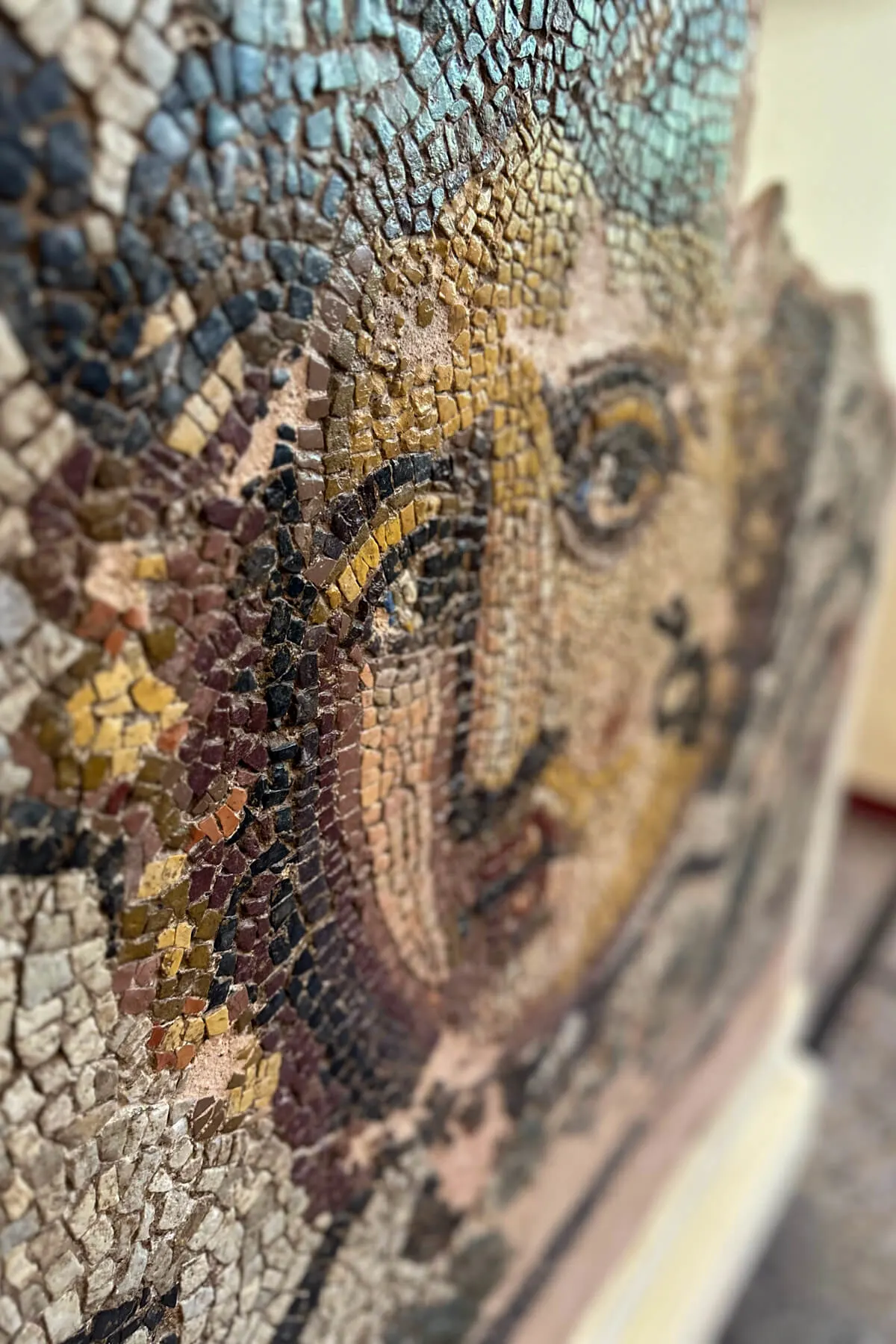 🕊 Museum of Olive and Greek Olive Oil
The Museum of Olive and Greek Olive Oil was a fascinating place to visit and learn about the importance of the olive tree and how it has affected the culture of Sparta. We learned interesting facts about the history of olive oil production in Greece, as well as the multiple uses of this magical ingredient.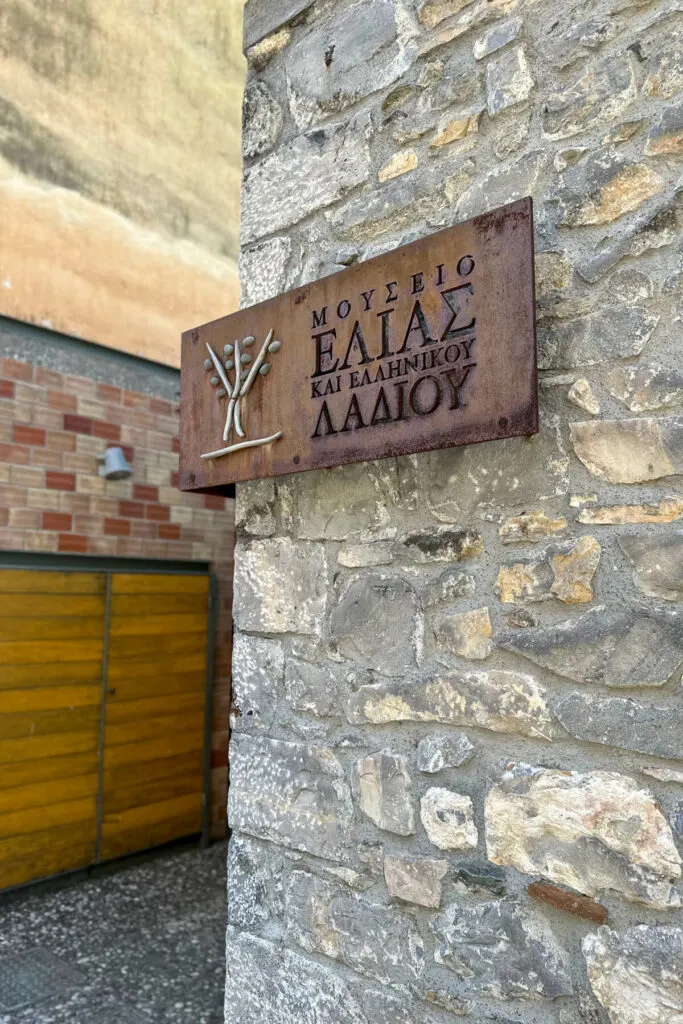 We'd already tasted different types of olive oil (I'm up for that any day!), and the guide told us how to distinguish between high-quality and lower-quality oil.
Also, the exhibits displayed the many health benefits of olive oil. Did you know it is used in everything from soap to traditional Greek cuisine? Could olive oil be the true elixir of the gods?!
🪨 The mosaics of Sparta
One of the most remarkable highlights of our trip to Sparta was visiting the mosaics of Sparta. Glass-walled buildings protect the intricate and detailed mosaics in situ just down the street from the Olive Oil Museum. They have not been moved so are in the original places they were found.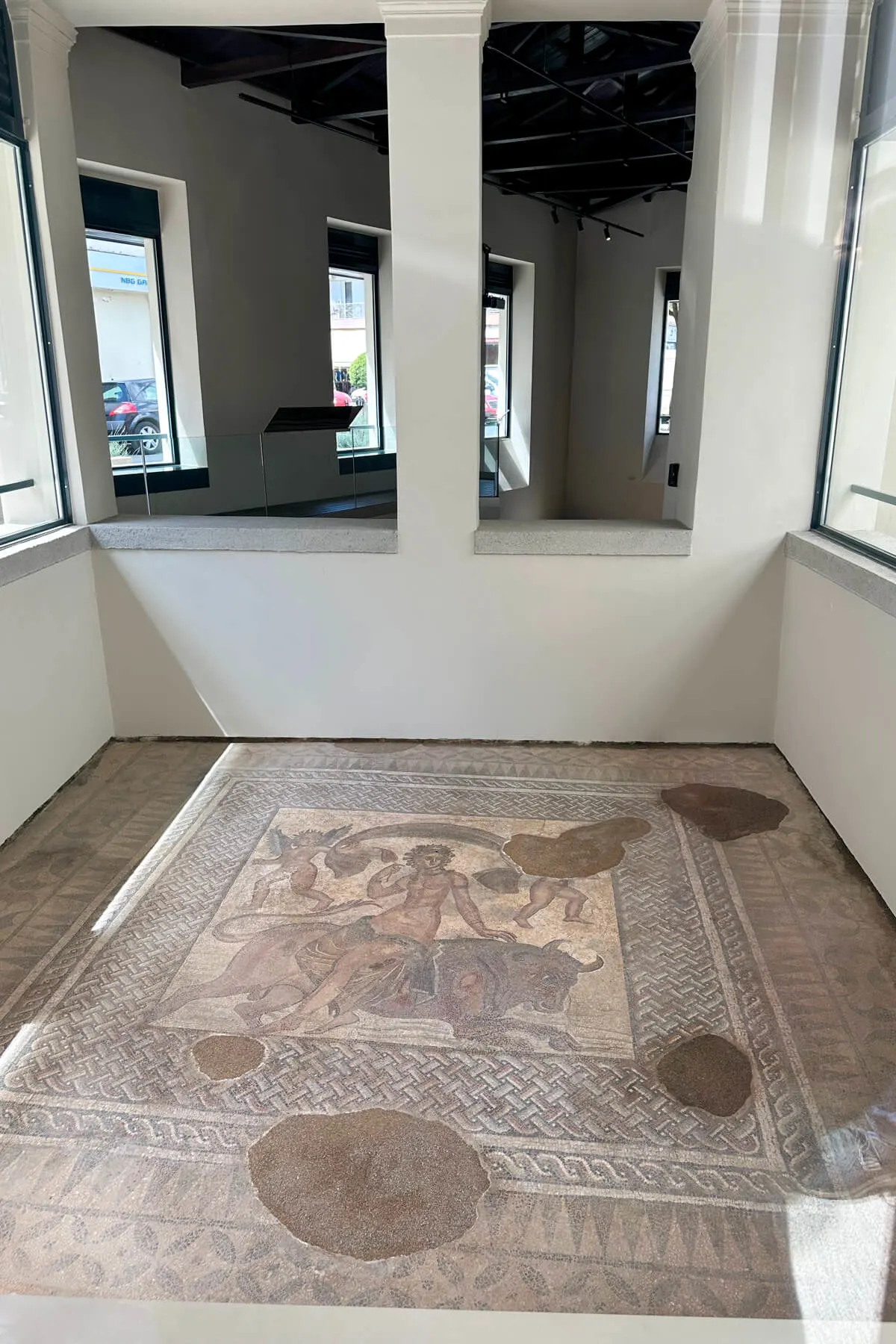 It's free to view the various scenes depicted in the floor art on a seemingly normal street in the Greek town. The vibrant colors and intricate designs of the mosaics were truly admirable, and it was an unforgettable experience to witness the artwork of ancient Greece in person.
Mosaics workshop with Dimitra Kolomvakou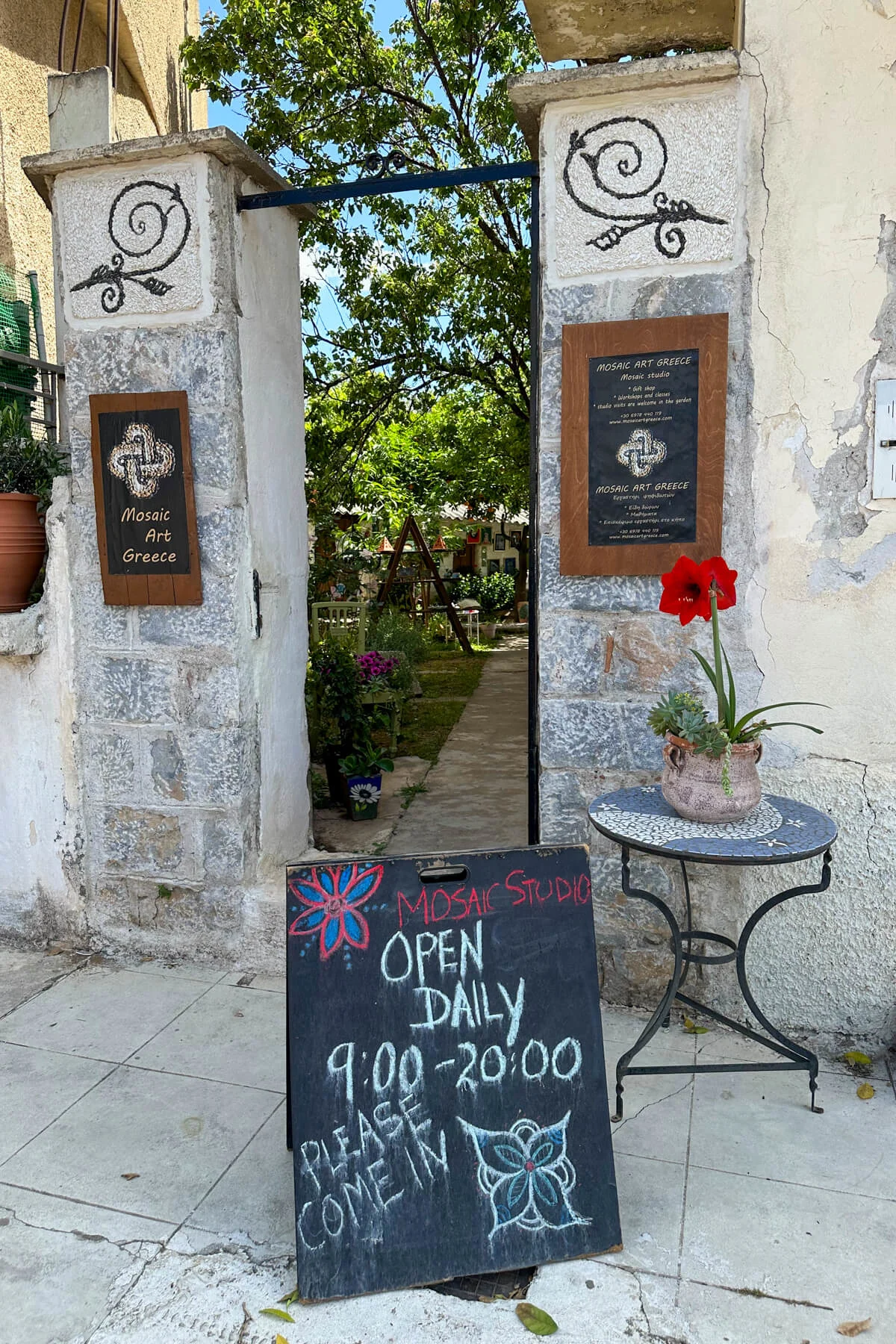 I absolutely adored the mosaics workshop with Dimitra Kolomvakou. Located in her tranquil and idyllic backyard studio, surrounded by picturesque orange and fig trees, the atmosphere was incredibly serene and calming. As Dimitra showed us her mosaic-making techniques, it was evident how attentive and passionate she was about her artwork.
She shared her love for the classical art of mosaic-making and taught us the basics of the craft, allowing us to try our hand at creating our own unique mosaic pieces. I even bought a small mosaic of a Spartan for my father, as his high school mascot was the Spartans!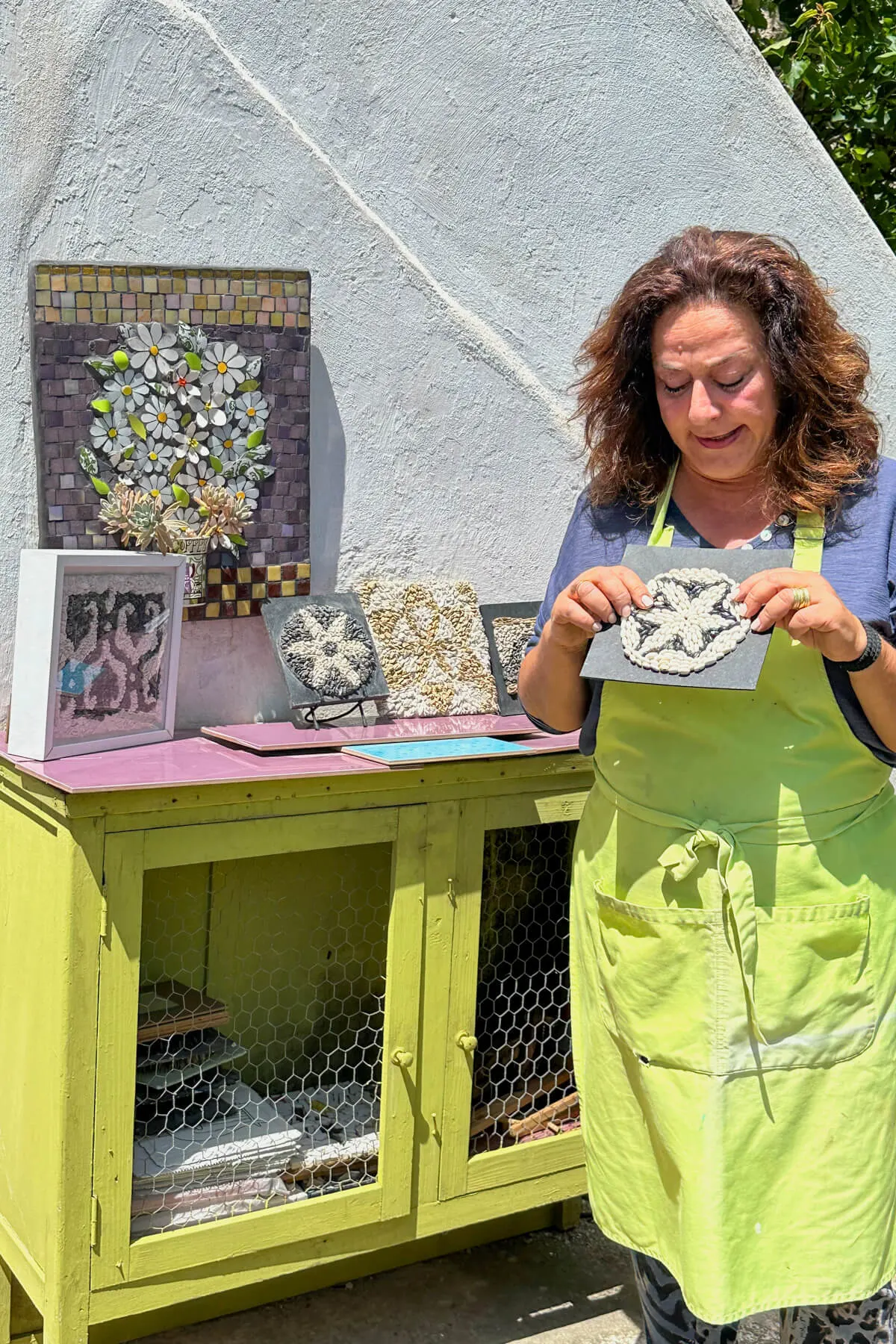 Overall, it was a fantastic moment to gain insight into the art of mosaic-making from a true expert.
These stops truly exhibited the diverse culture and industries of the region, highlighting the achievements of the people of Sparta throughout their history. From the artistic brilliance of the mosaics to the cultural significance of olive oil production and the historic value of the Archaeological Museum, each stop served as a vital point in uncovering the spirit of Sparta.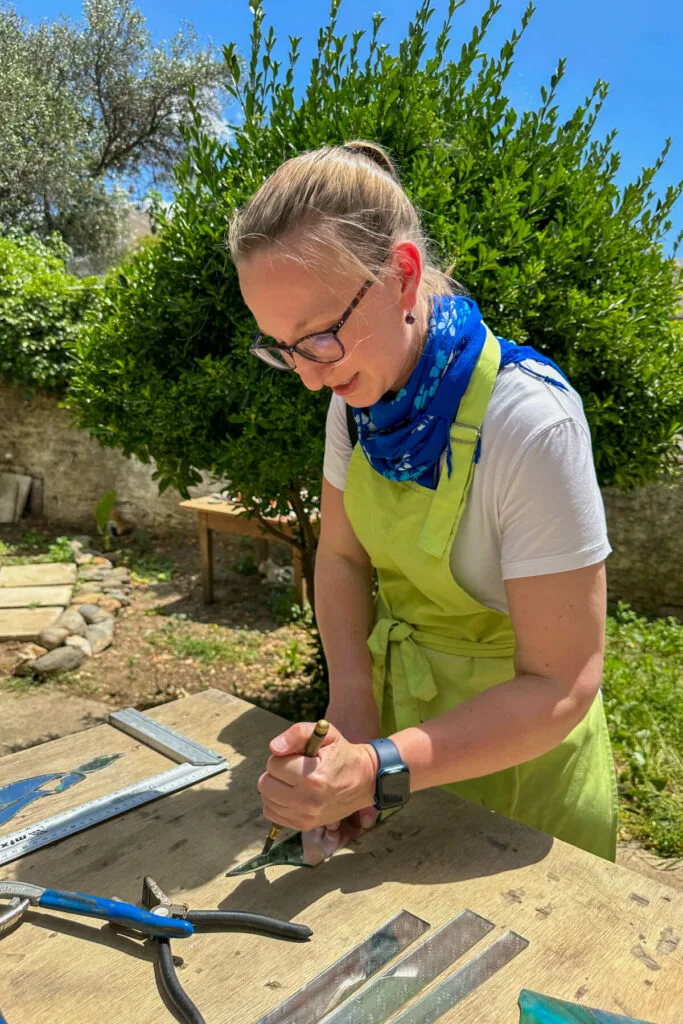 I loved this activity and the fact I got to try out the techniques myself! It was truly an unforgettable and enjoyable look at the joy of creating art, Greek art!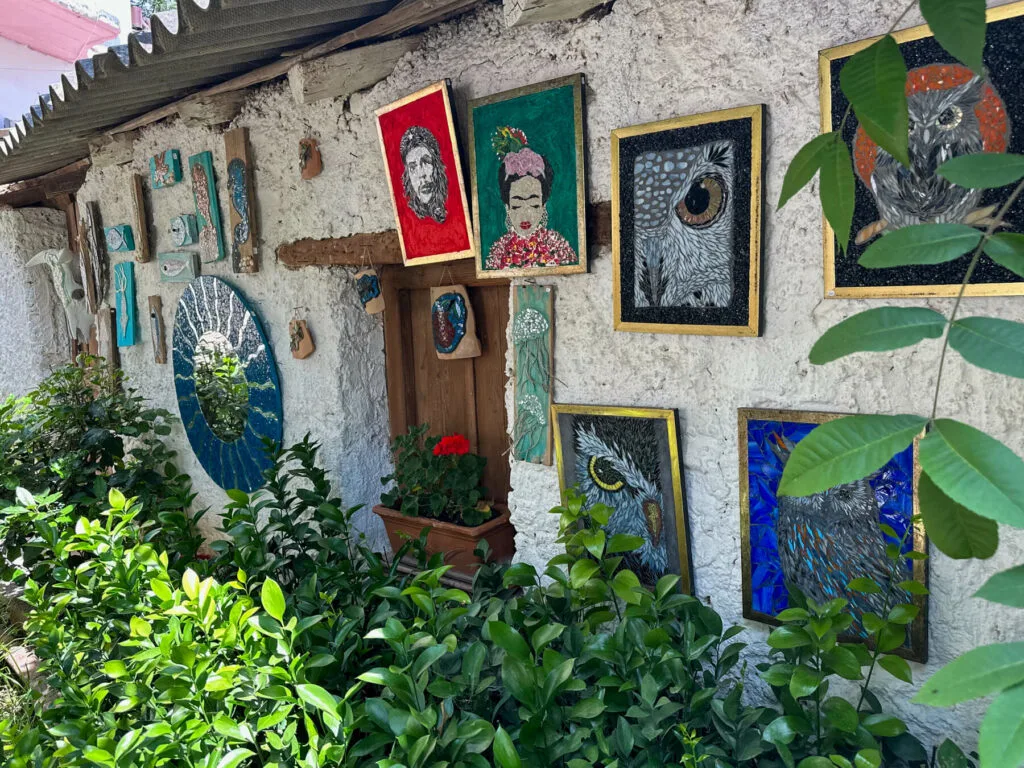 👩‍🍳 Where we ate in Greece: I'm in love with Greek food!
Liotrivi Historic Mansion
Oh, you simply must experience the pure joy of dining outside the Liotrivi Historic Mansion! After indulging in their incredible olive oil and wine tastings – the locally-sourced ingredients and traditional recipes make for an absolutely scrumptious meal. Indeed, it perfectly complements the charming and rustic atmosphere of the mansion.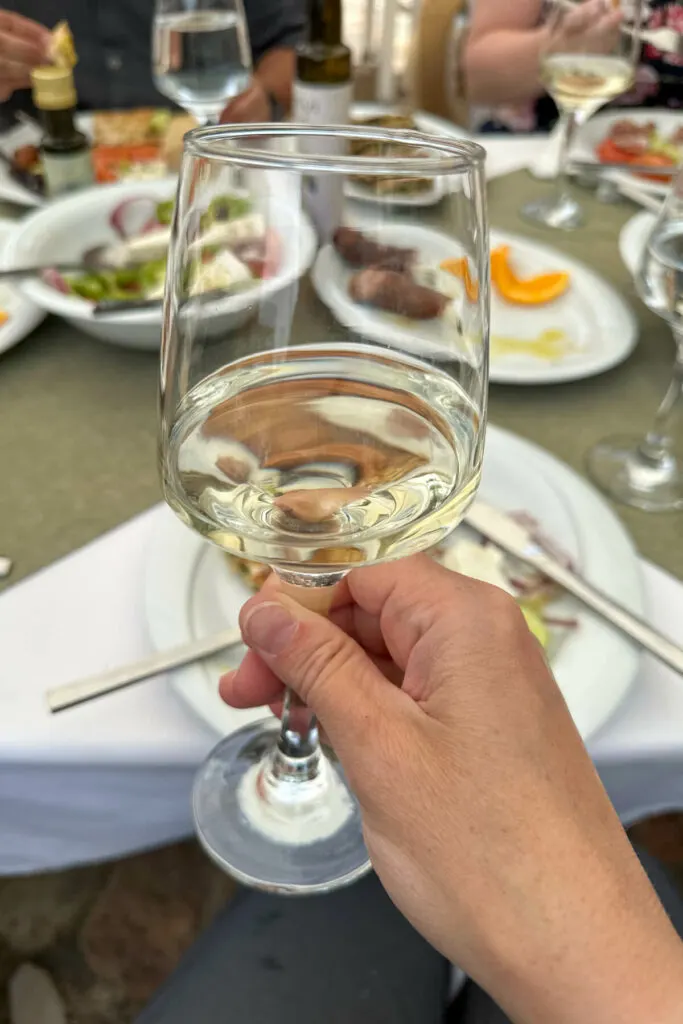 Kinsterna Hotel
Dinner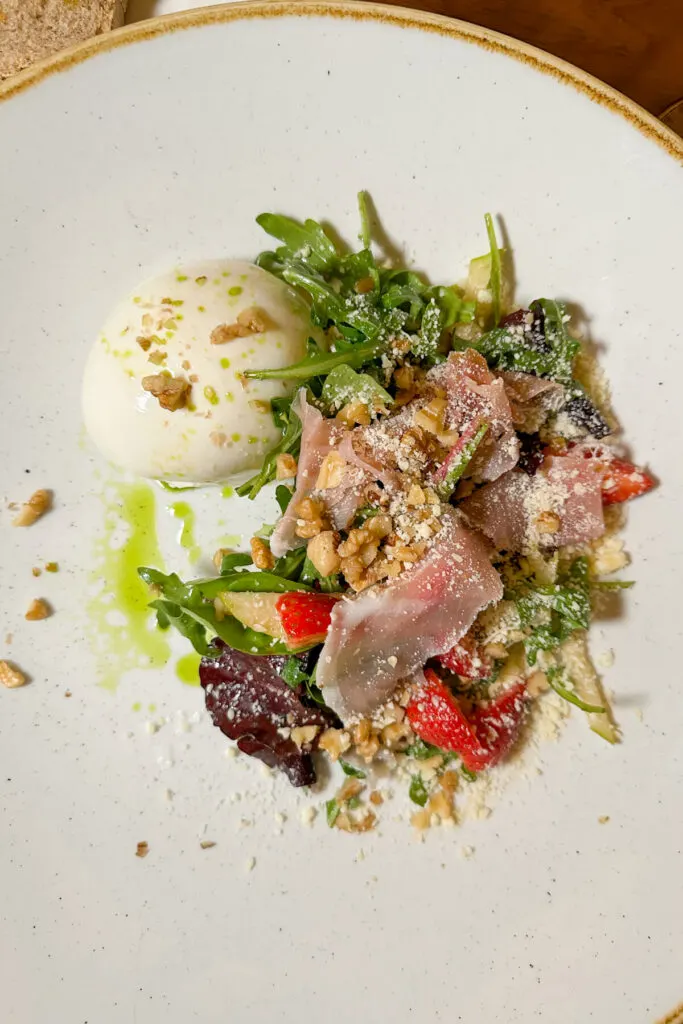 At the Kinsterna Hotel, I experienced the most delightful wine pairing dinner. They have a selection of exquisite Kinsterna wines I enjoyed very much.
The head chef explained how the wine paired with each course in the array of delectable modern Greek dishes they served to us. The short but informative presentations on each course were the cherry on top of a truly exceptional evening.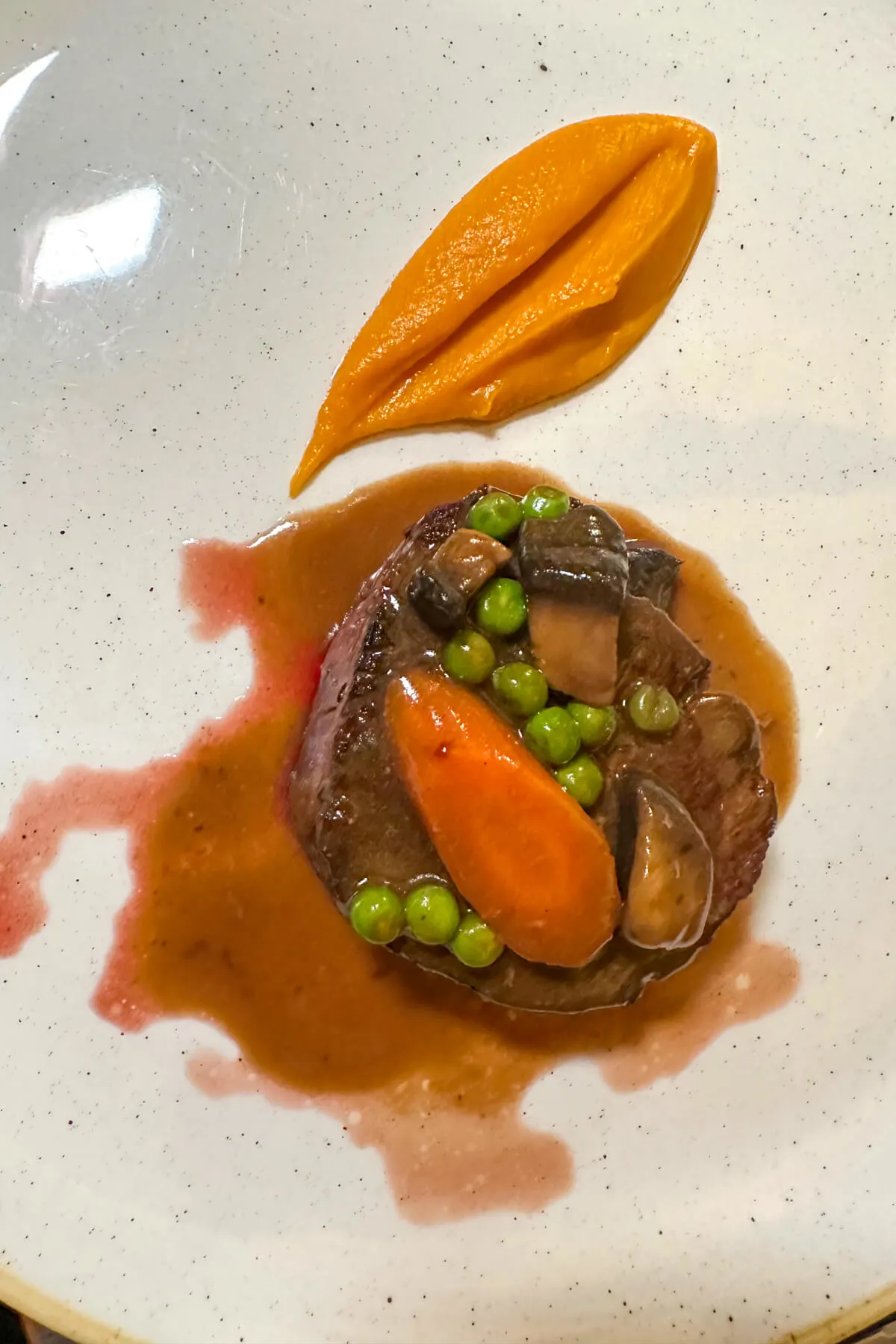 Breakfast
Oh my, you simply must indulge in the breakfast experience at the Kinsterna Hotel! With a focus on fresh and local ingredients, this Greek breakfast is a true feast for the senses. Picture baskets overflowing with lush citrus fruits and vegetables.
There was Greek yogurt, homemade breads, pastries, cakes, and deliciously fresh eggs prepared to your liking. And let's not forget the star of the show here – the Kinsterna's own virgin olive oil, a true taste of Greece. Trust me, you won't want to miss this heavenly breakfast spread!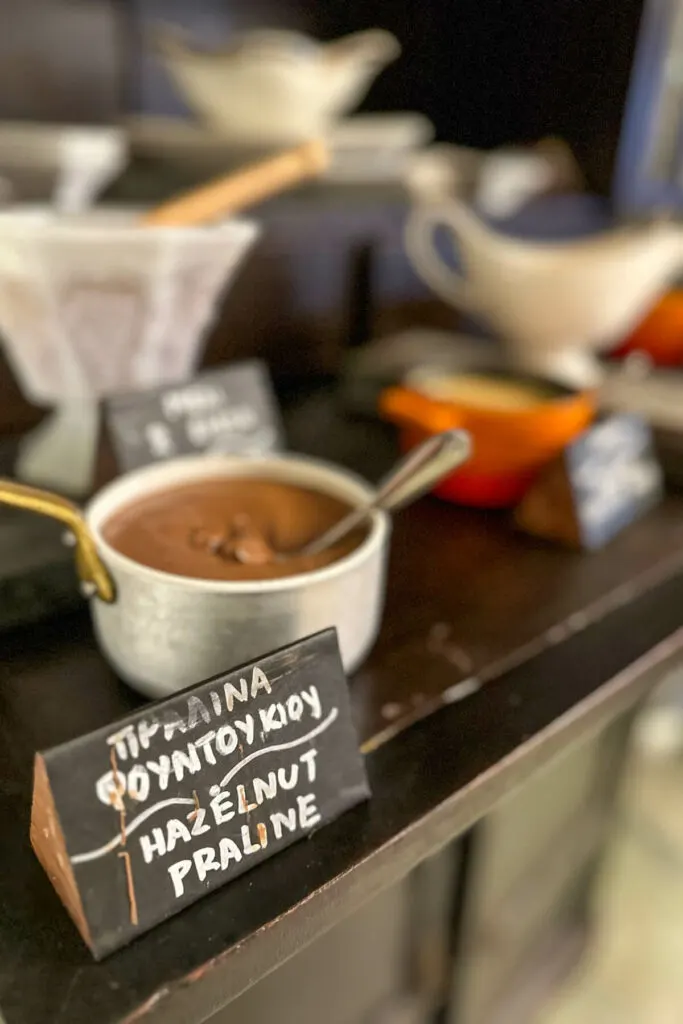 Skreka Tavern, Mystras
Skreka Tavern in Mystras is a charming restaurant nestled in the heart of a traditional Greek village with a fabulous view. Here we indulged in delicious regional cuisine including local specialties like moussaka, feta cheese, and tzatziki sauce.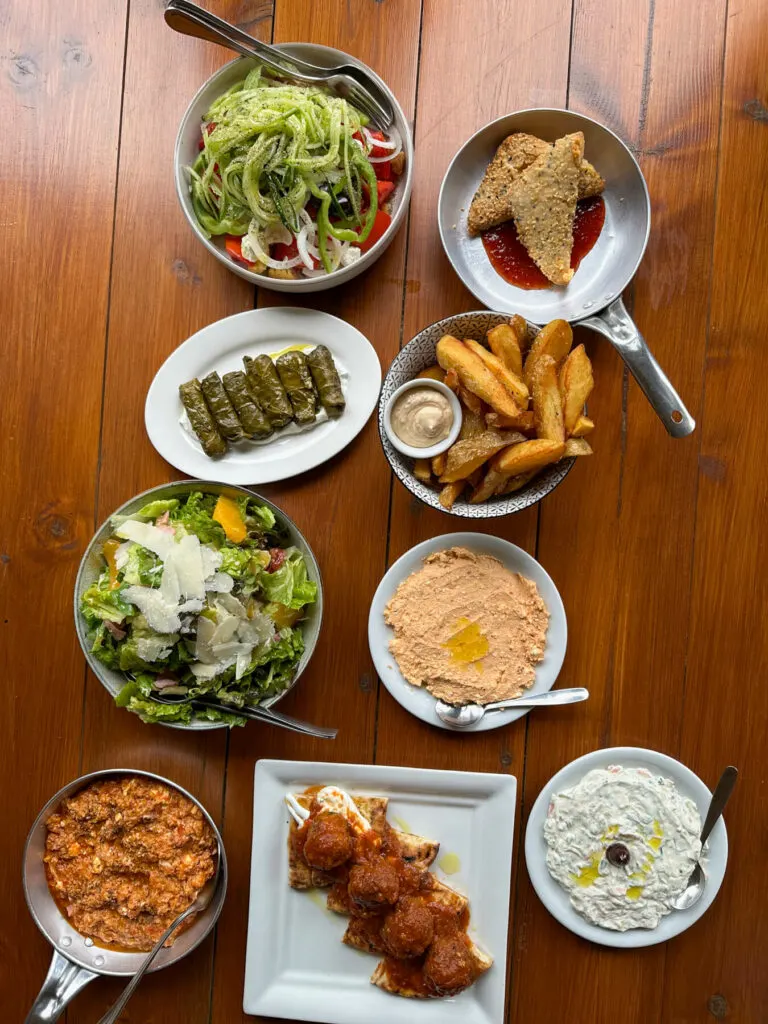 Mystras Grand Resort and Spa
Dinner
Dinner at Mystras Grand Resort and Spa was an unforgettable culinary experience. Their talented chefs utilized only the freshest local ingredients to serve up mouthwatering Mediterranean cuisine. Definitely expect to indulge your senses in a gastronomical journey.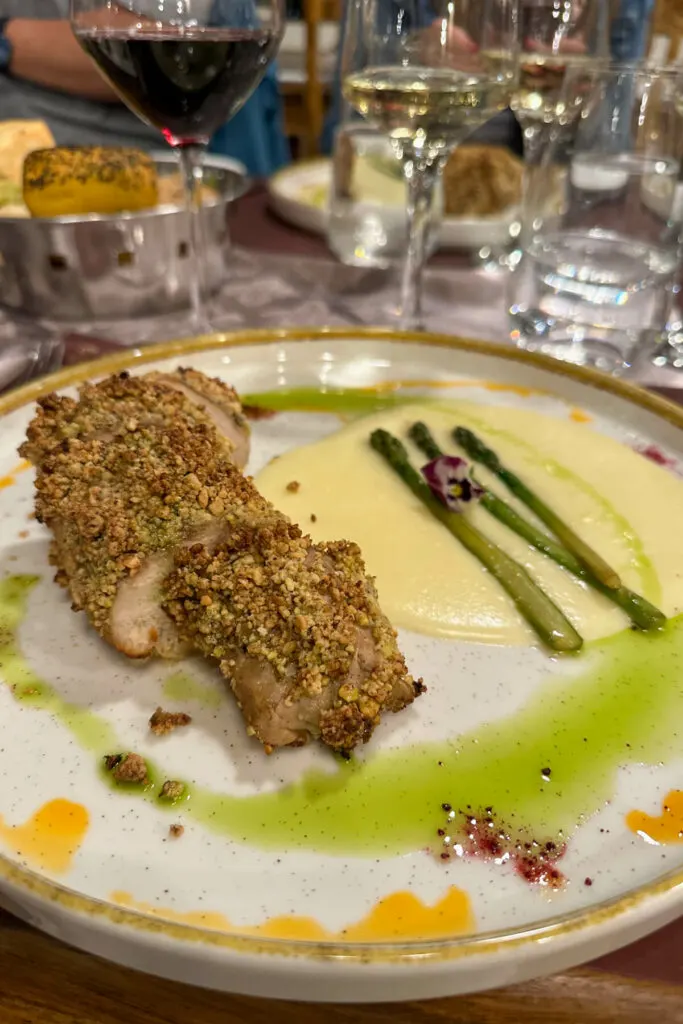 Breakfast
Oh, let me tell you about breakfast at Mystras Grand Resort and Spa! You won't believe the delicious spread of traditional Greek breakfast dishes. Of course, they are made with the freshest local ingredients; from creamy Greek yogurt and honey to savory feta cheese, eggs, and crispy phyllo pastry pies. It's the perfect way to start your day in Greece.
Tsipouradiko to 50, Sparta
Our festive lunch at Tsipouradiko in Sparta was truly a delightful experience. There we indulged in mouth-watering Greek delicacies like saganaki, maniatiki salad, a mixed greens salad with feta cheese, pork steaks, and more!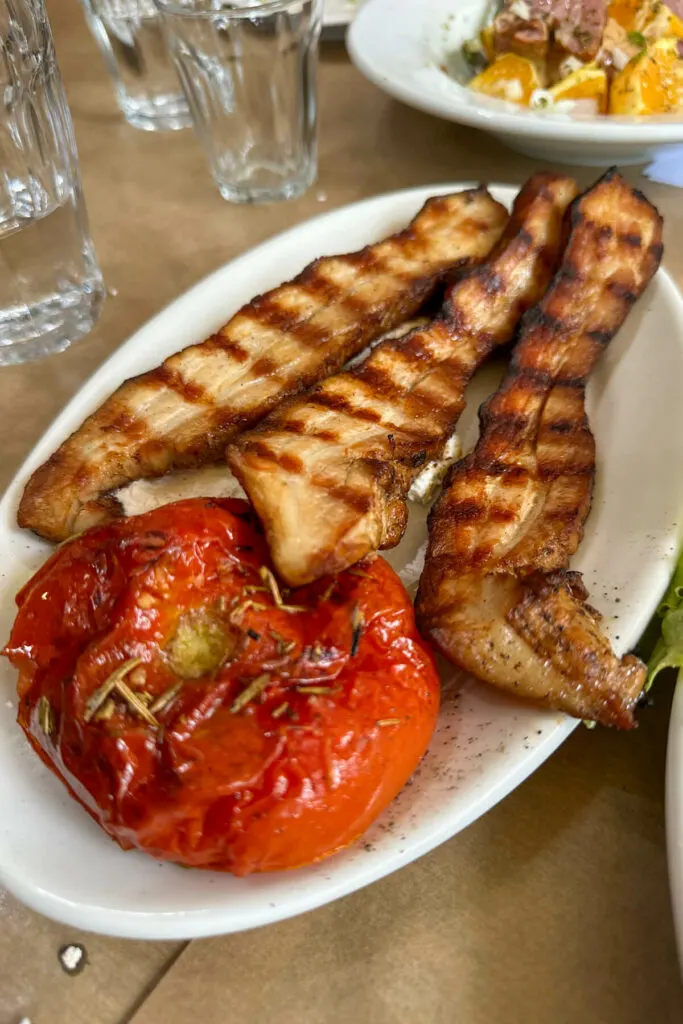 All the while we sipped on the best tsipouro (a strong spirit distilled from the grape pulp) in town. It was a fabulous lunch with great company and conversation.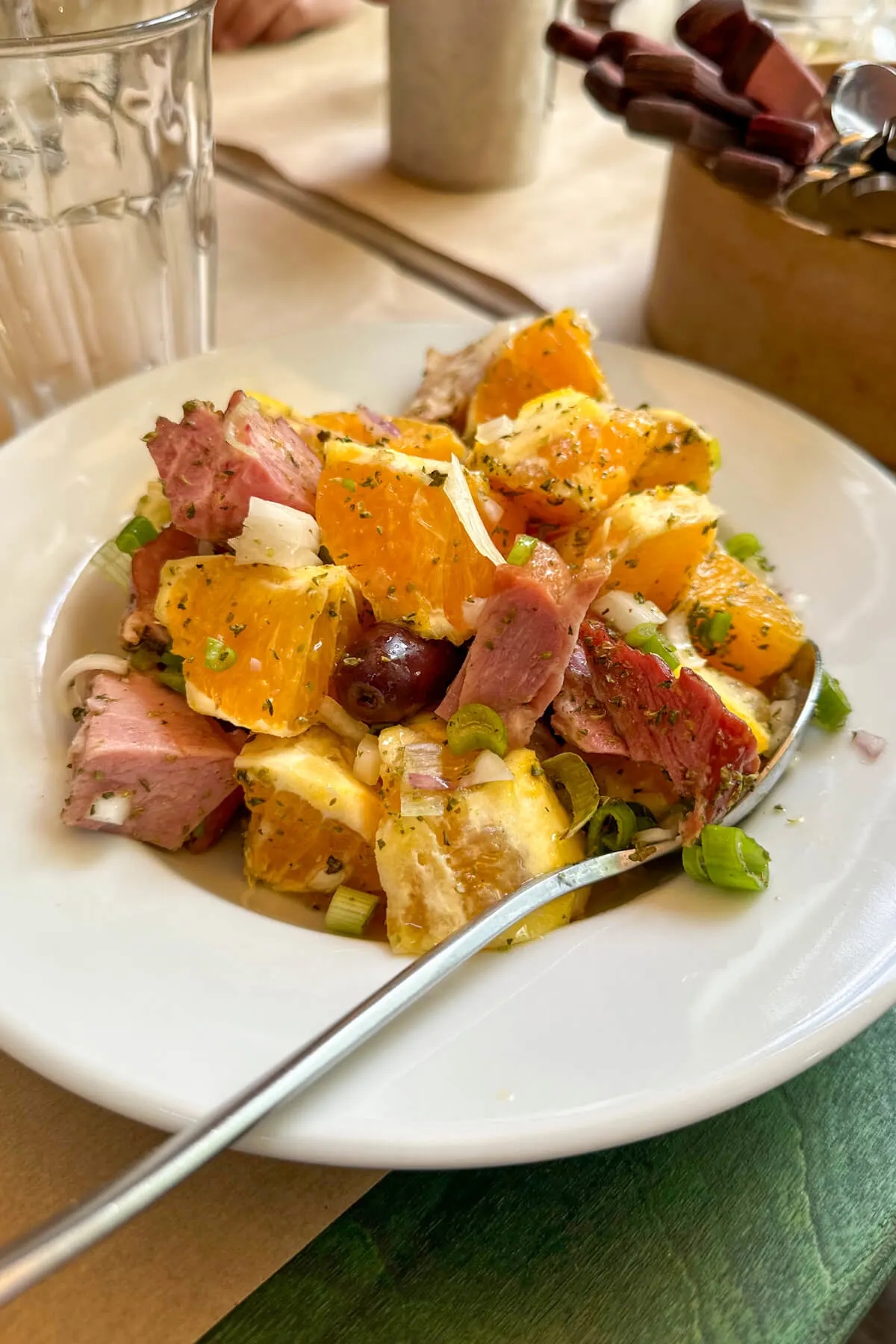 🌳 Our fabulous hotels
Kinsterna Hotel
My pictures don't do it justice! You really need to go there and experience it on your own!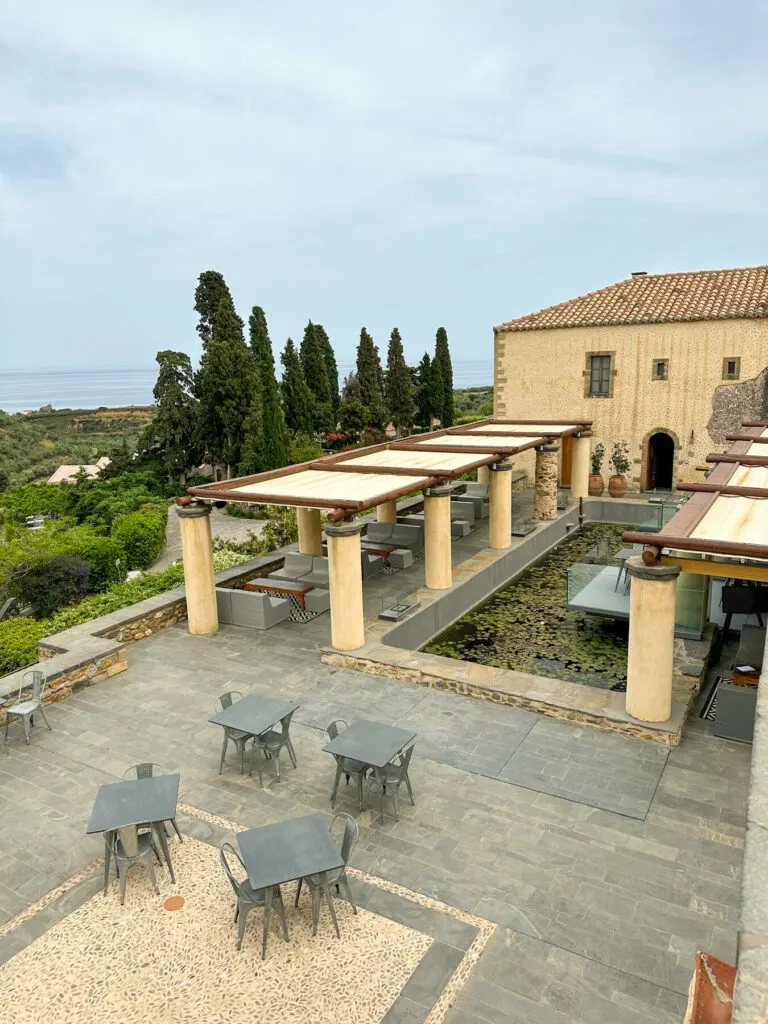 The Kinsterna Hotel is a stunning restored mansion located in the picturesque region of Monemvasia, boasting individually designed rooms, a private beach, swimming pools, exquisite dining options, and all sorts of on site activities for kids and adults – making for a truly unforgettable vacation experience. I would love to take my friends and family back here for a week or so!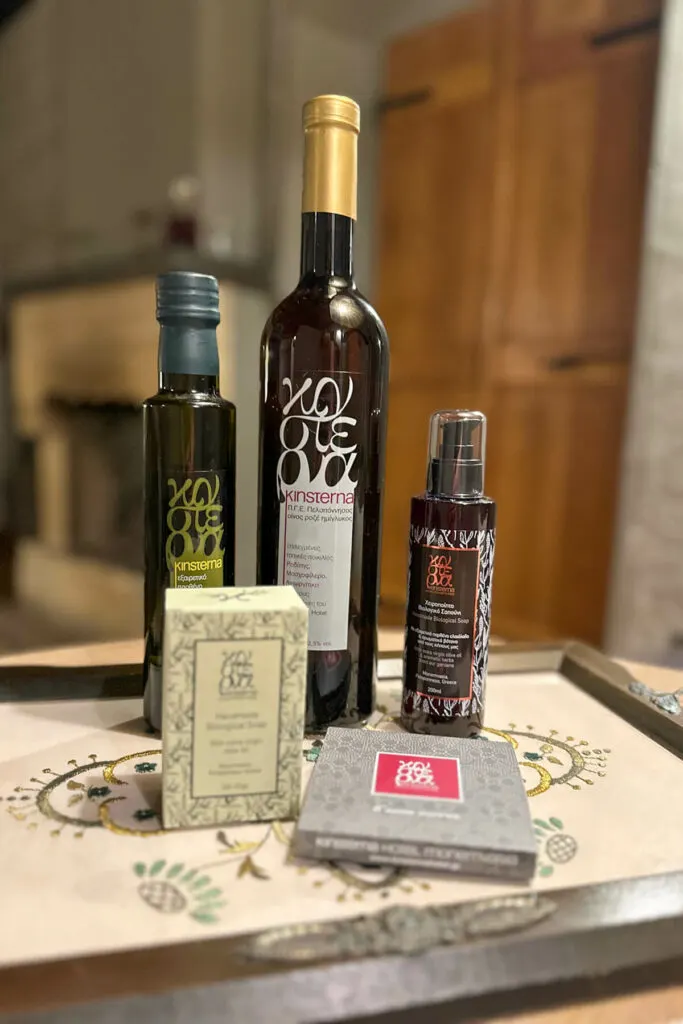 Agios Stefanos, Monemvasia, Greece, 23070
Email: info@kinsternahotel.gr
Website: https://www.kinsternahotel.gr/
Mystras Grand Palace Resort and Spa
Nestled among the lush green hills of the Peloponnese, the Mystras Grand Palace Resort and Spa offers fabulous luxury and relaxation. It boasts a wide array of facilities ranging from outdoor swimming pools, to a state-of-the-art spa and wellness center. Even with limited time, I thoroughly enjoyed my massage, and the room was fabulous!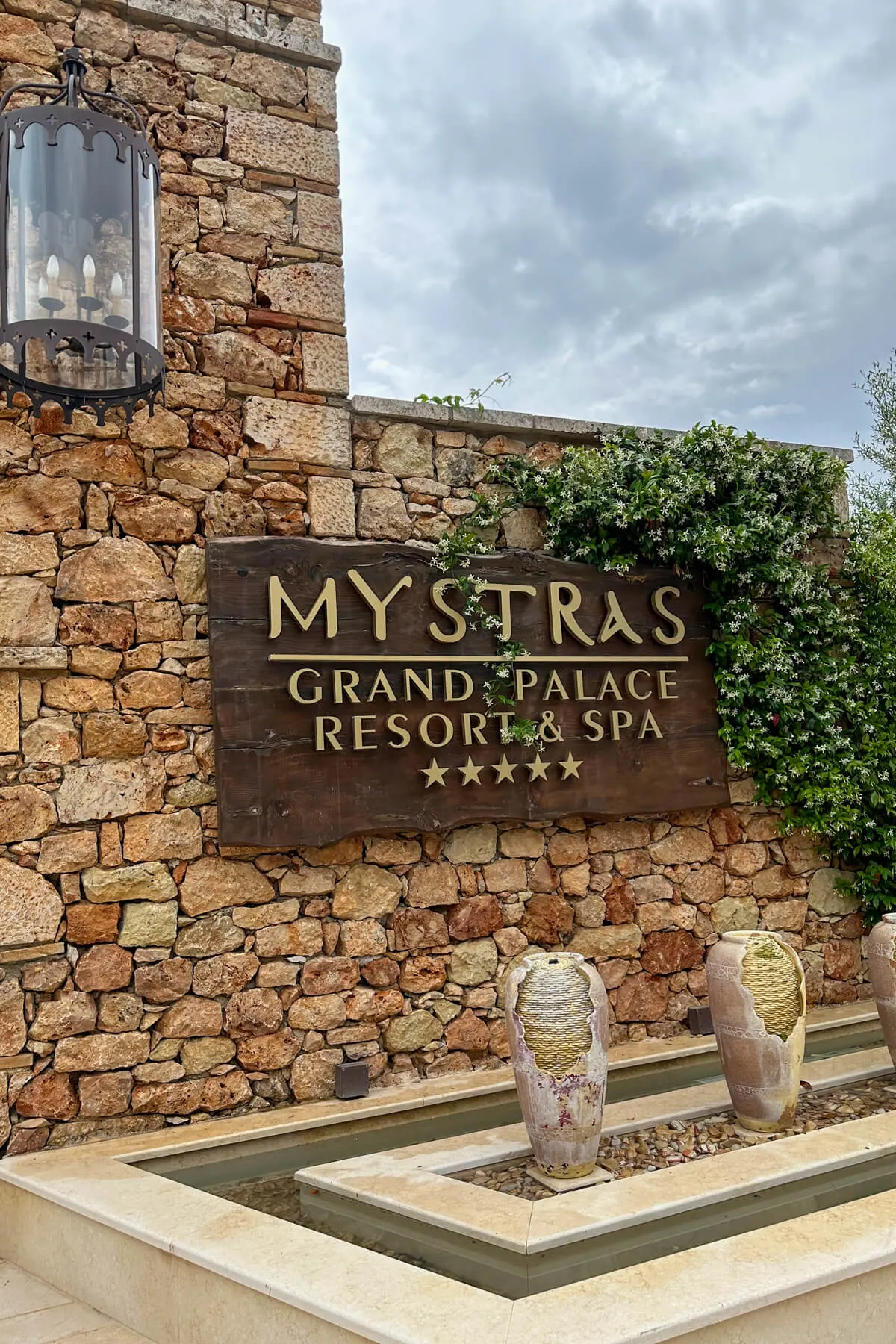 It also has exquisite dining options that feature gourmet cuisine made with locally sourced ingredients.
Sparta, Greece, 23100
Email: reservations@mystraspalace.com
Website: https://www.mystraspalace.com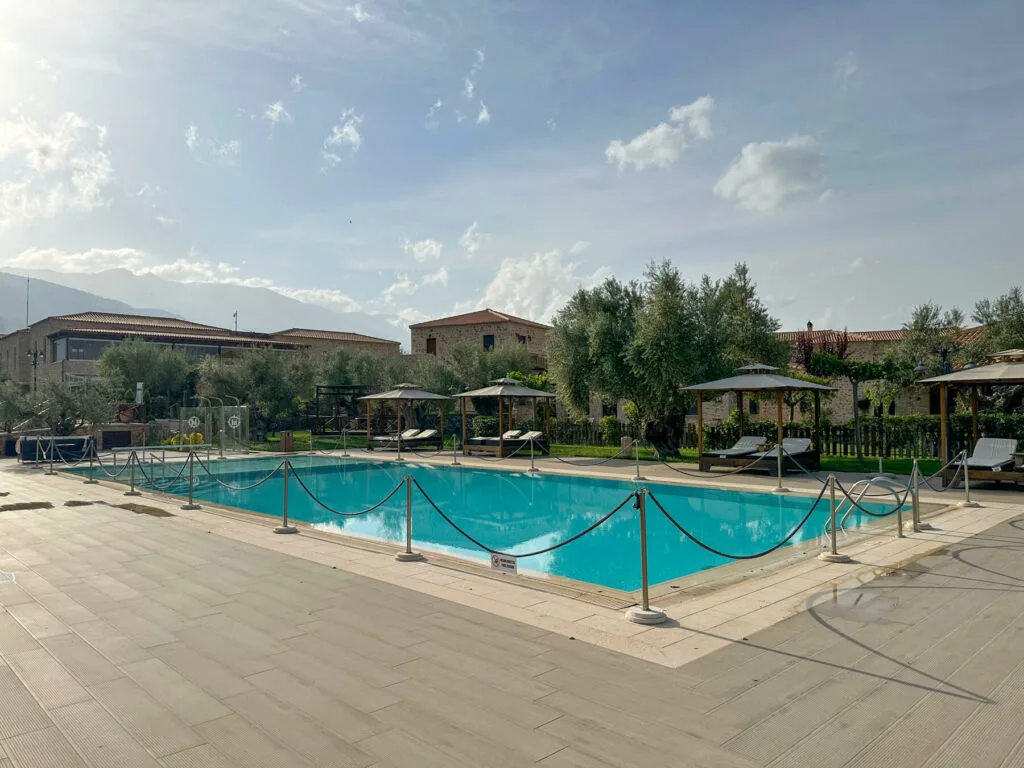 Conclusion – It's time to go back
What an incredible tour! From Kalamata to Monemvasia, Sparta, and Athens, my journey with JayWay Travel was filled with unforgettable experiences. This article definitely got to be a lot longer than I had originally planned, and I may have gotten carried away with adding photos, only a fraction of which I actually took. I tried to include the highlights, but there were also things I know I left out. What an amazing trip!!
So to sum up. I had the chance to visit a salmon and caviar farm, taste exquisite local products, tour the Kinsterna Hotel Estate, explore the Monemvasia Castle, and enjoy a wine pairing dinner with Kinsterna wines. Later on, we discovered the ancient city of Mystras with a knowledgeable guide, tasted delicious Greek food at a local tavern, and roamed around Sparta's famous Acropolis.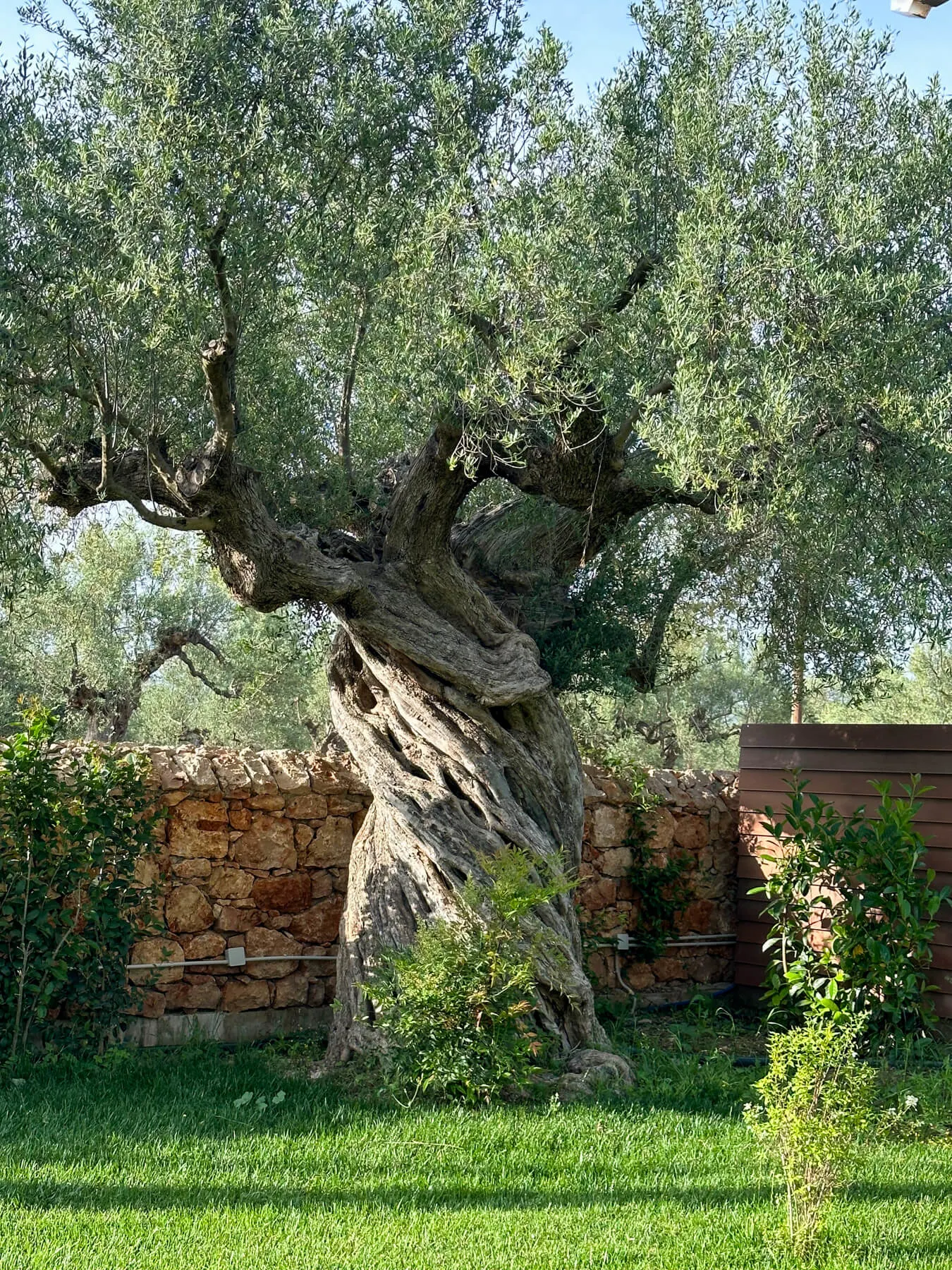 Moreover, the visit to the Archaeological Museum of Sparta, a baking lesson with Maria at the Doukato Bakery in Monemvasia, and the Mosaics Workshop with Dimitra Kolomvakou were exceptional experiences that enriched my understanding of Greek history and culture.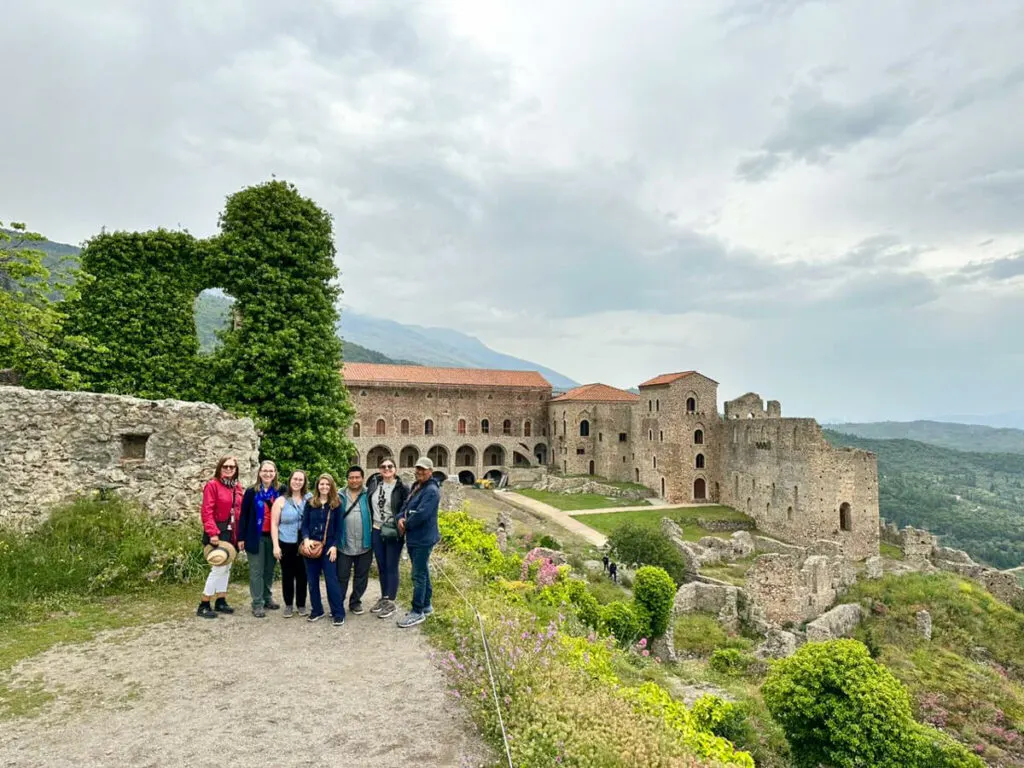 Thank you JayWay Travel: Review is 5 stars!
I cannot thank JayWay Travel and our amazing guide/tour organizer Elena Sergeeva enough for making this tour a reality. The dedication to ensure everything ran smoothly and the exemplary hospitality was truly appreciated. While I'm not always sold on tours, JayWay made all the arrangements for such a relaxing and meaningful trip with things I never would have thought of. I loved meeting the locals, the artisans, visiting the restaurants, and especially the historical sites with local guides. Everyone was so welcoming and hospitable.
Our driver, appropriately named Leonidas, was friendly and helpful and even drove me directly to my Airbnb apartment near the Athens airport the night before I flew out instead of the originally planned dropoff point for the transfer. He and Elena were concerned I wouldn't easily get a taxi from the location, and I so appreciate their care and attentiveness!
I absolutely had a fantastic time, and I strongly encourage anyone seeking an authentic and exciting travel experience to book a tour with JayWay Travel. I'd love to make a second trip with my own family. You'll fall in love with Greece's rich culture, delicious cuisine, and fascinating history, just like I did.
Pin the article here: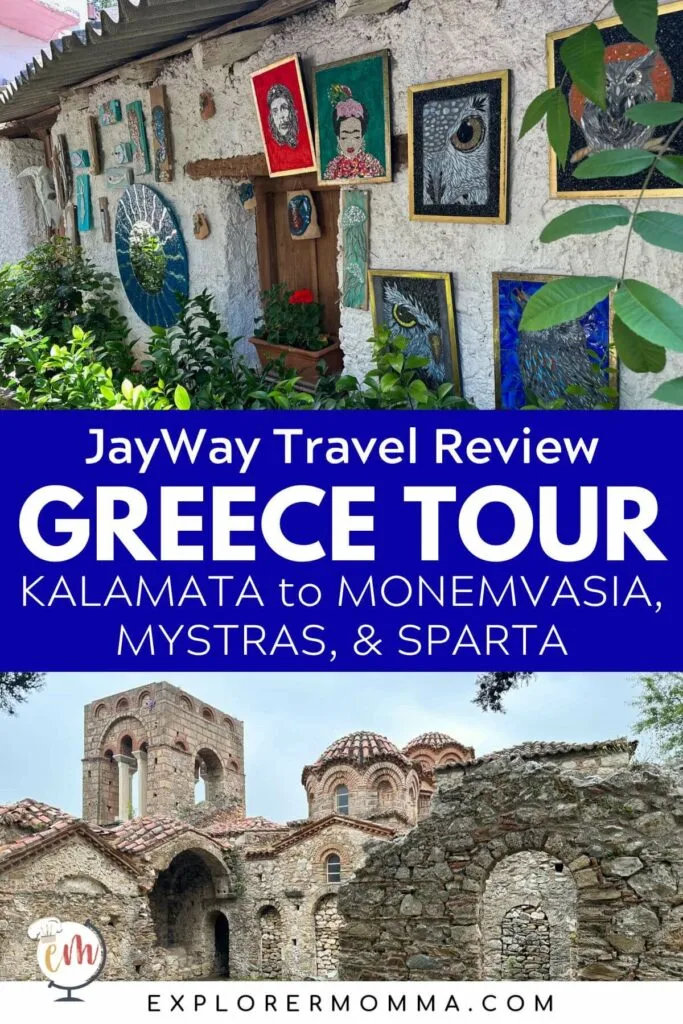 🇬🇷 Read more about my Greek travels!
Dimitsana to Stemnitsa Greece: A Mountain Village History Tour
Greek Almond Cookies: Amygdolata
Hiking Greece: Discover the Menalon Trail