If you're looking for a unique experience to take you back in time, then consider taking a history tour of the mountain villages of Dimitsana and Stemnitsa in Greece. Nestled high up in the mountains, these two quaint villages are full of stories from centuries past. From churches to monasteries, stone bridges to narrow alleyways, each place has its own fascinating history waiting to be discovered.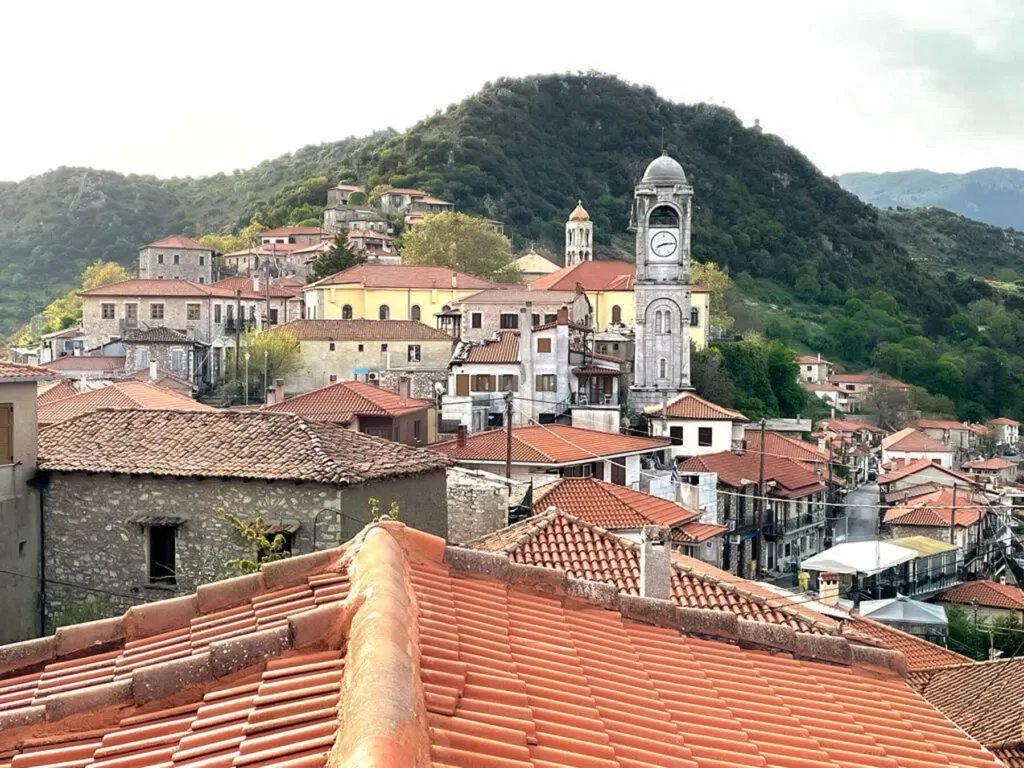 This post may include Amazon links or other affiliate links. As an Amazon Associate, I earn from qualifying purchases.
This virtual guided tour will give you an intimate look at life as it was hundreds of years ago and introduce you to some remarkable people who have kept their traditions alive through the ages. You'll also get to explore some amazing natural beauty along the way! So come join me on this journey through time and uncover all that Dimitsana, Stemnitsa, and more in this beautiful location!
📷 Uncovering the Hidden Gems of Arcadia: A History Tour Through Dimitsana and Stemnitsa, Greece
Welcome to my three-day tour exploring the historical and cultural significance of the mountain villages of Dimitsana and Stemnitsa in Greece!
The route lets us immerse ourselves in the charming ambiance of rural Greece, taking in breathtaking views, discovering architectural treasures, and exploring the rich history of the region.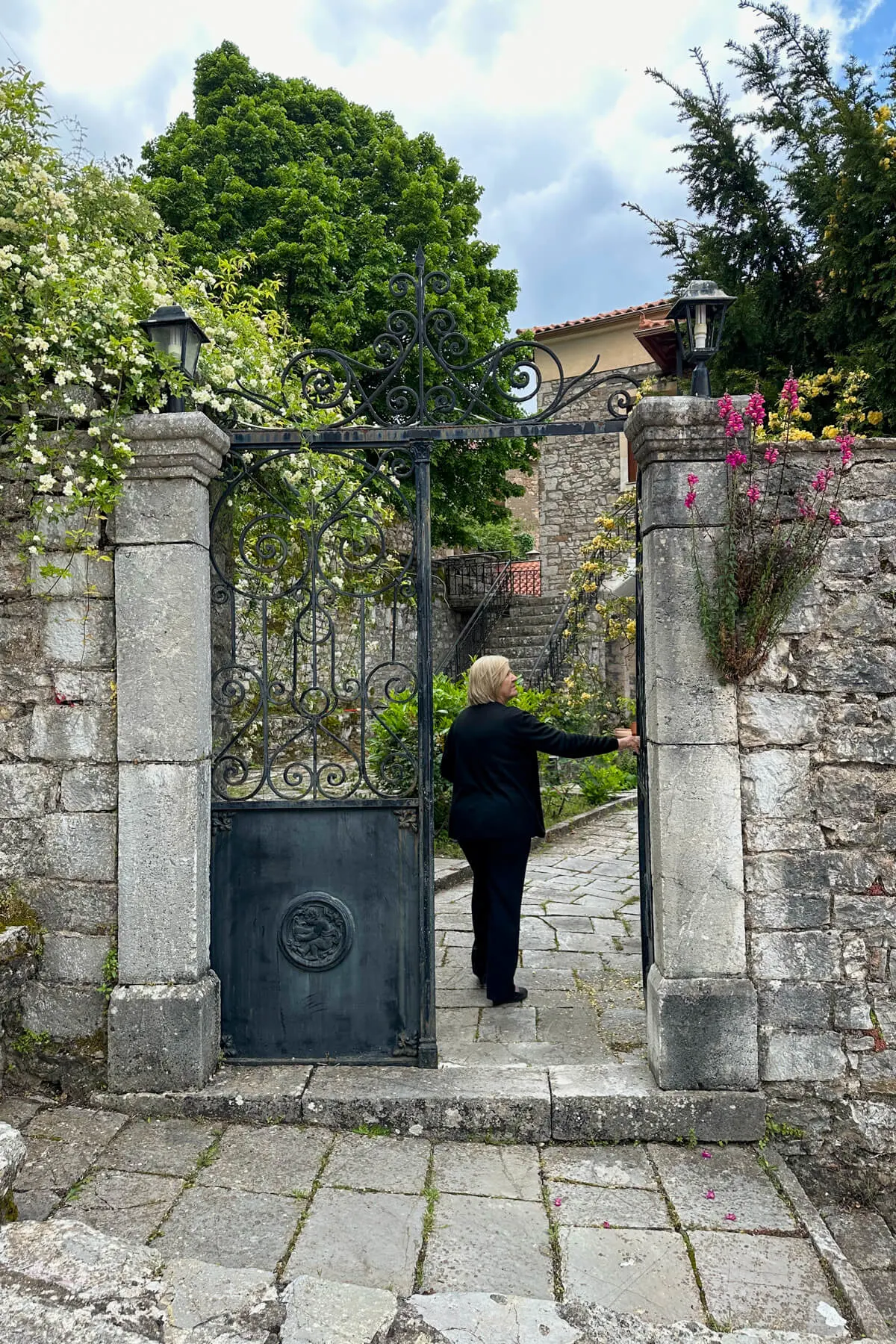 Day 1
What was my first day on the tour will take us to the picturesque village of Andritsaina. Here, we'll visit the Folklore Museum and the Public Library, both providing a fascinating glimpse into the daily life and customs of the inhabitants. I check in to our hotel and indulge in some delicious Peloponnesian cuisine at Syntages Magirikis before taking a guided tour of the Stemnitsa Silver-Goldsmithery School.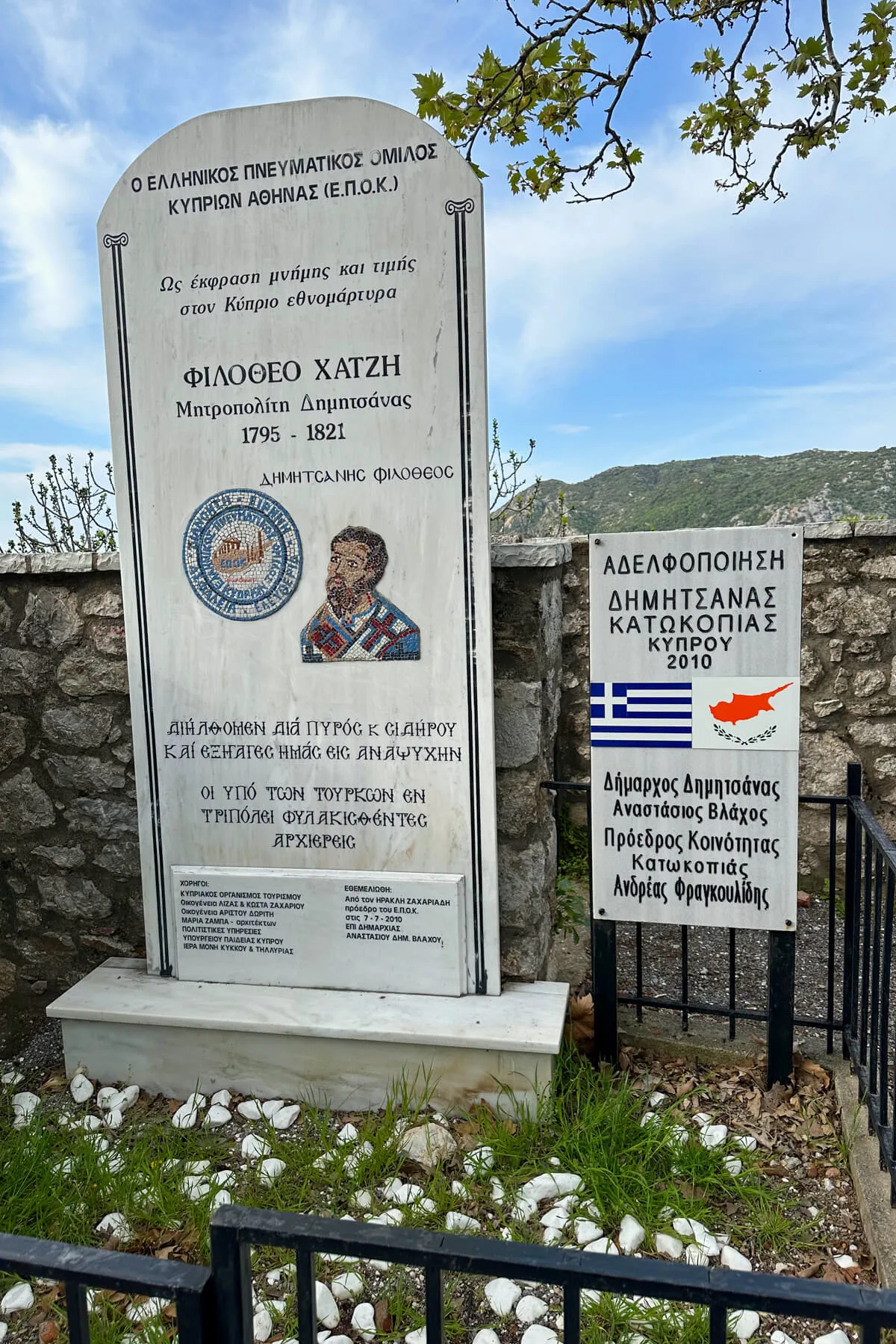 Day 2
On day two, we embark on a scenic hike along the Menalon Trail, taking in breathtaking views of the surrounding area, before visiting the incredible 16th-century Monastery of Timios Prodromos nestled in the cliffs of the Lousios Ravine. We'll also learn about the historical significance of water power at the Open-Air Water Power Museum. Then I check in to the hotel and enjoy lunch at Teuthis, followed by a visit to the Public Library of Dimitsana before wrapping up the evening with a tasty dinner at Zerzova.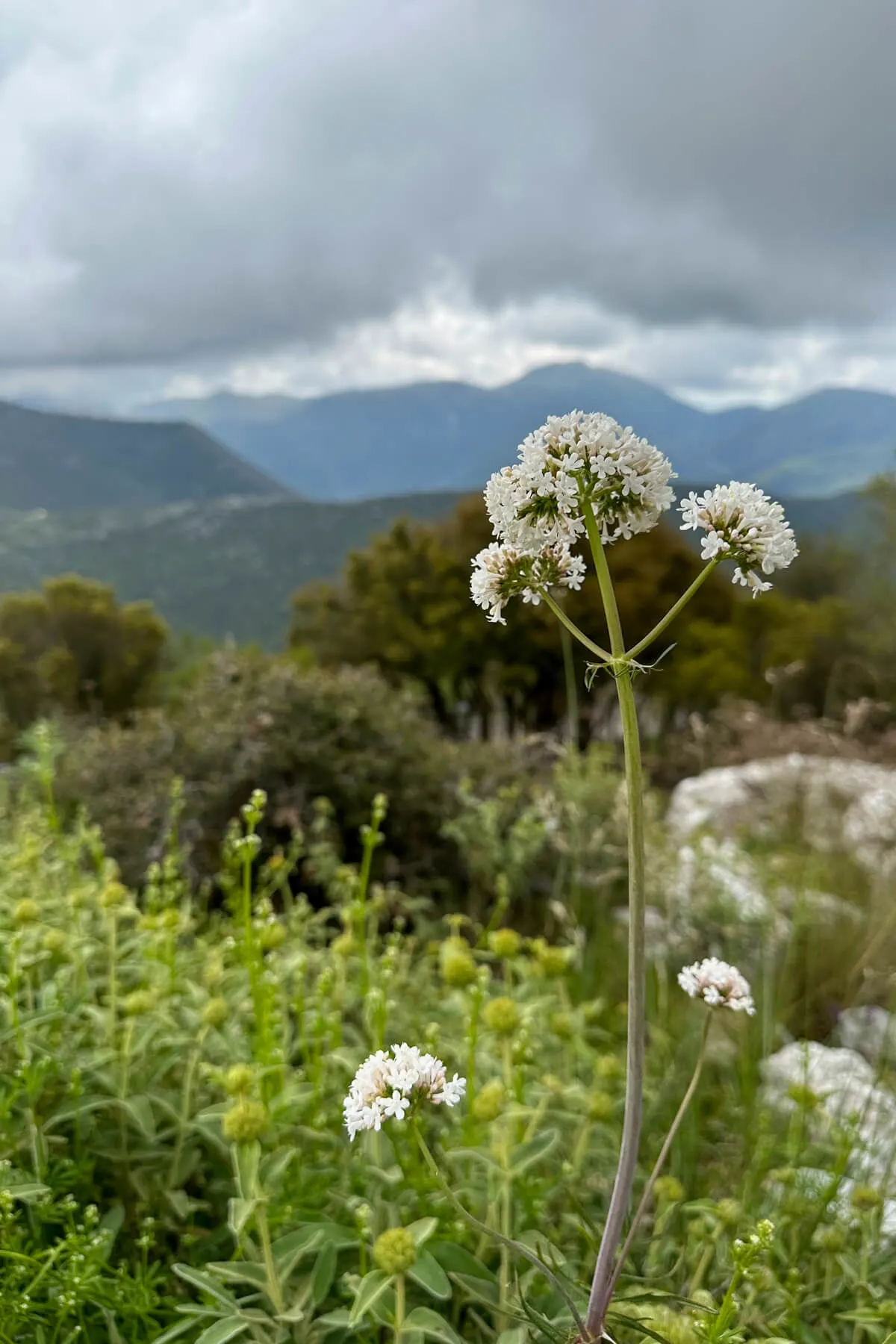 Day 3
The final day will take me to Limpovisi, where I explore the rich history of the Greek forest industry at the Menalon's Forest History Museum. I also visit the House of Kolokotronis, a traditional house that belonged to one of the most important figures of the Greek War of Independence. After a cup of coffee and some traditional sweets in Limpovisi, we indulge in Greek cuisine at To Monopati before taking a guided tour of the Byzantine Monuments of Roino, Panagitsa, and Agios Georgios, both churches dating back to the 12th century.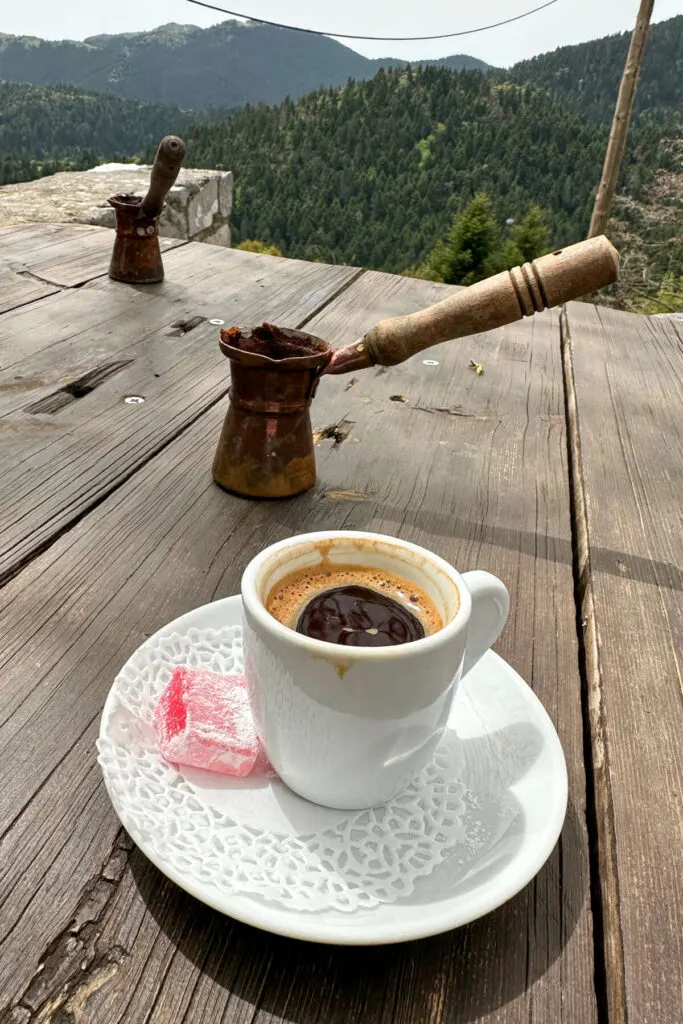 I can't wait to share this exciting adventure with you and discover all the historical and cultural treasures of the mountain villages of Dimitsana and Stemnitsa in Greece!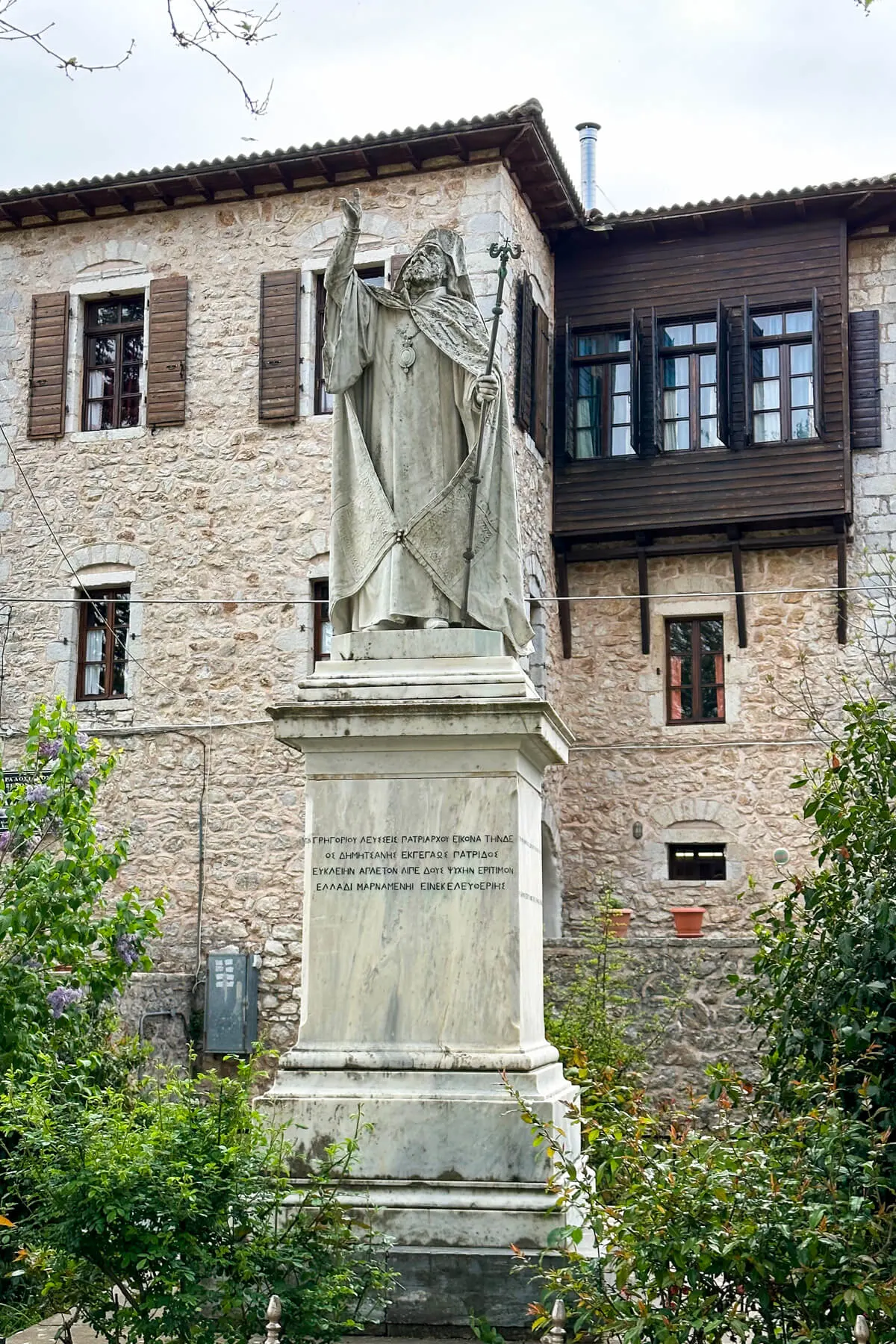 🥾 A fabulous tour with Trekking Hellas
I recently had the pleasure of joining a tour organized by Trekking Hellas that took me through Dimitsana and Stemnitsa in Greece. It was an exciting adventure that truly felt like traveling back in time. Many of the Greek American families I know here in Colorado have relatives in the Arcadia region, and this tour gave me a backdrop for many of the stories they've told me over the years.
The route was well organized, and our knowledgeable guide gave us a deeper understanding of each place we visited. I particularly enjoyed learning about the churches and monasteries as well as the history of the area's forest industry. The people were super friendly and welcoming, which made me feel at home in this foreign land.
First, experiencing the rich local culture in Andritsaina, then exploring the breathtaking views on the Menalon Trail was absolutely amazing. Then also in visiting some incredible historical monuments, I was able to get an intimate look at life as it was hundreds of years ago – and it was definitely a highlight of my travels!
So if you're ready to explore the ancient mountain villages of Dimitsana and Stemnitsa, make sure to check out Trekking Hellas.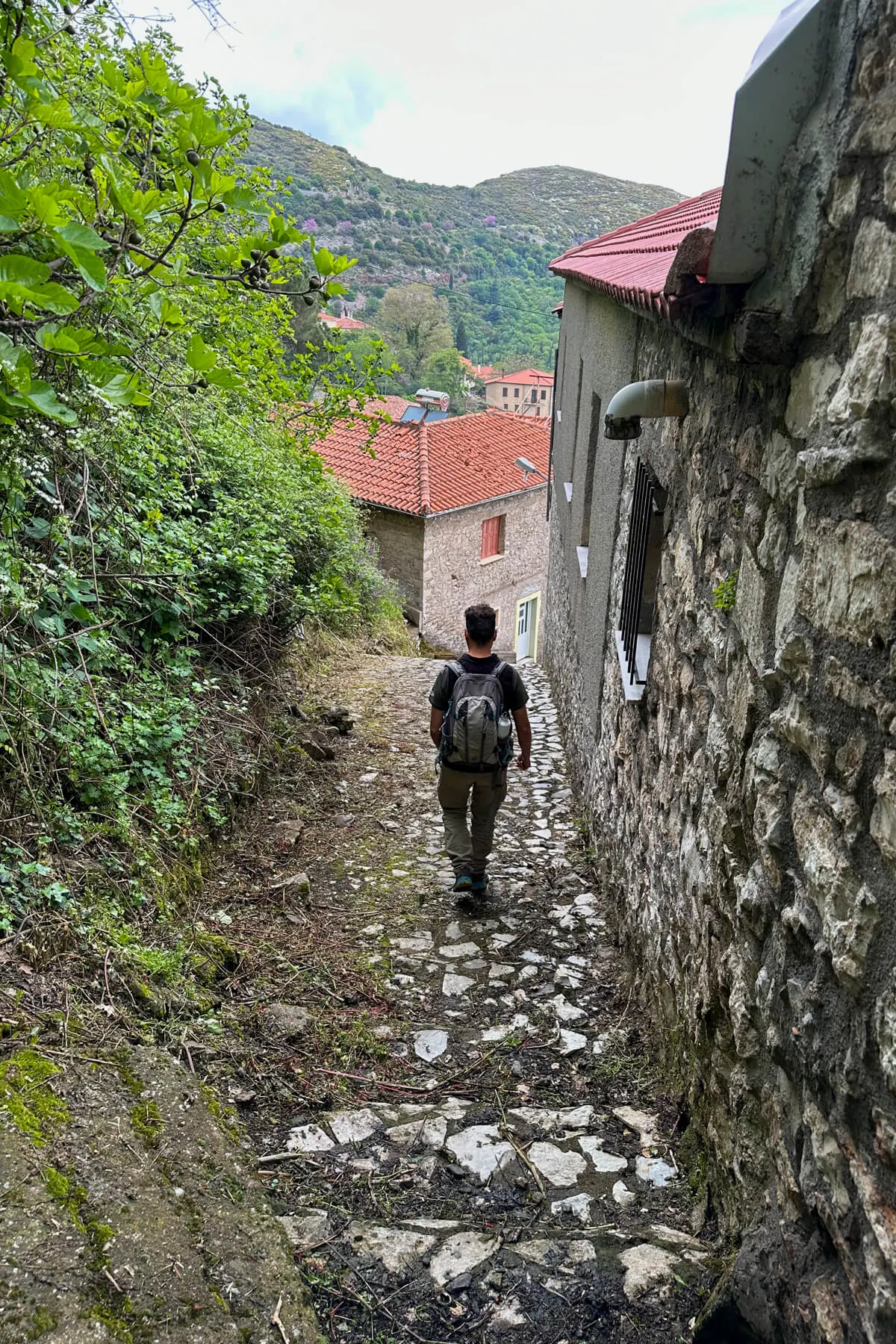 🪡 Folklore Museum of Andritsaina
First off, at about an hour's drive from Stemnitsa (45 kilometers) or 270 kilometers from Athens, I got to experience the culture and history of Greece with a visit to the Folklore Museum of Andritsaina.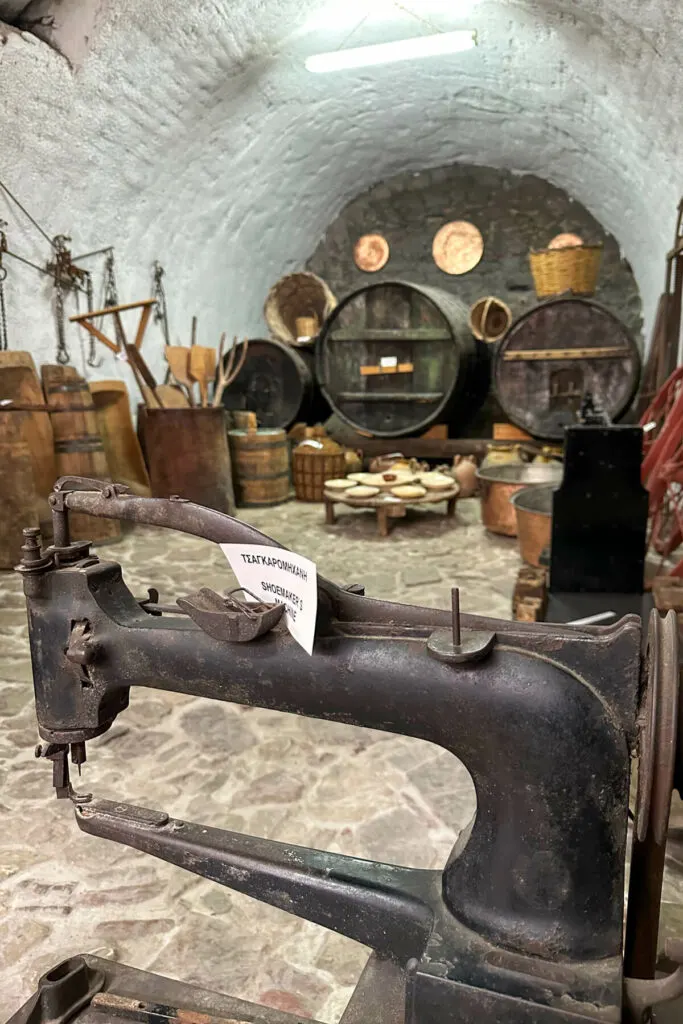 Located in the beautiful village of Andritsaina, this museum offers visitors an insight into daily life and customs of this traditional Greek community. On display are a variety of artifacts from everyday objects to traditional costumes, giving you an authentic look at how people lived in bygone days. You'll also find interesting displays about local crafts like weaving and pottery, as well as exhibits on religious traditions such as festivals and rituals. With its fascinating collection and friendly staff, it's sure to be an unforgettable experience for anyone interested in learning more about Greek culture.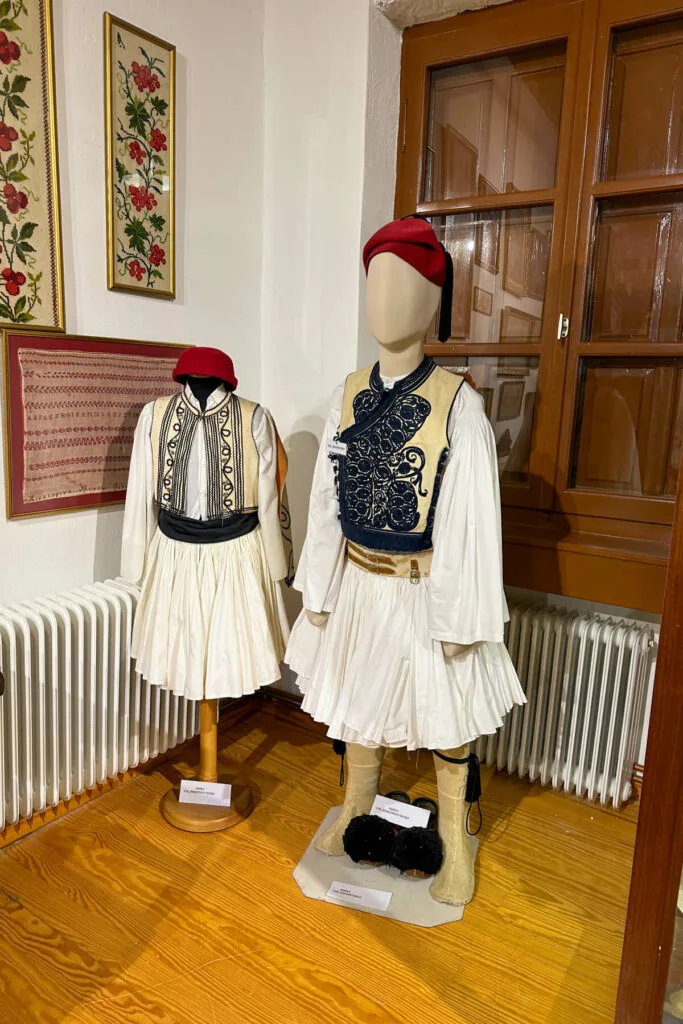 📚 Welcome to the Public Library of Andritsaina
Next, wander over to visit the library, which is a haven for anyone looking to explore and discover the unique culture, history, and literature of this beautiful country. With over 10 thousand books on various topics like archaeology, architecture, philosophy, history, folklore, and more.
📕 A brief history of Dimitsana
After Andritsaina, the short drive brings us to Dimitsana, a traditional settlement located in the Arcadia region of Greece with a rich history. It is best known for its role in the Greek War of Independence (the Greek Revolution) when it became a stronghold for rebels fighting against Ottoman rule.
The people of historic Dimitsana were determined to fight for their freedom and they managed to successfully defend their village from multiple attacks by the Turks.
During this time, Dimitsana was transformed into an important center of resistance where many Greeks gathered to join forces and fight together against oppression. Despite all odds, they eventually achieved victory and gained independence from the Ottoman Empire in 1821. This event marked an important milestone in Greek history that still resonates today, making Dimitsana one of the most beloved towns in Greece.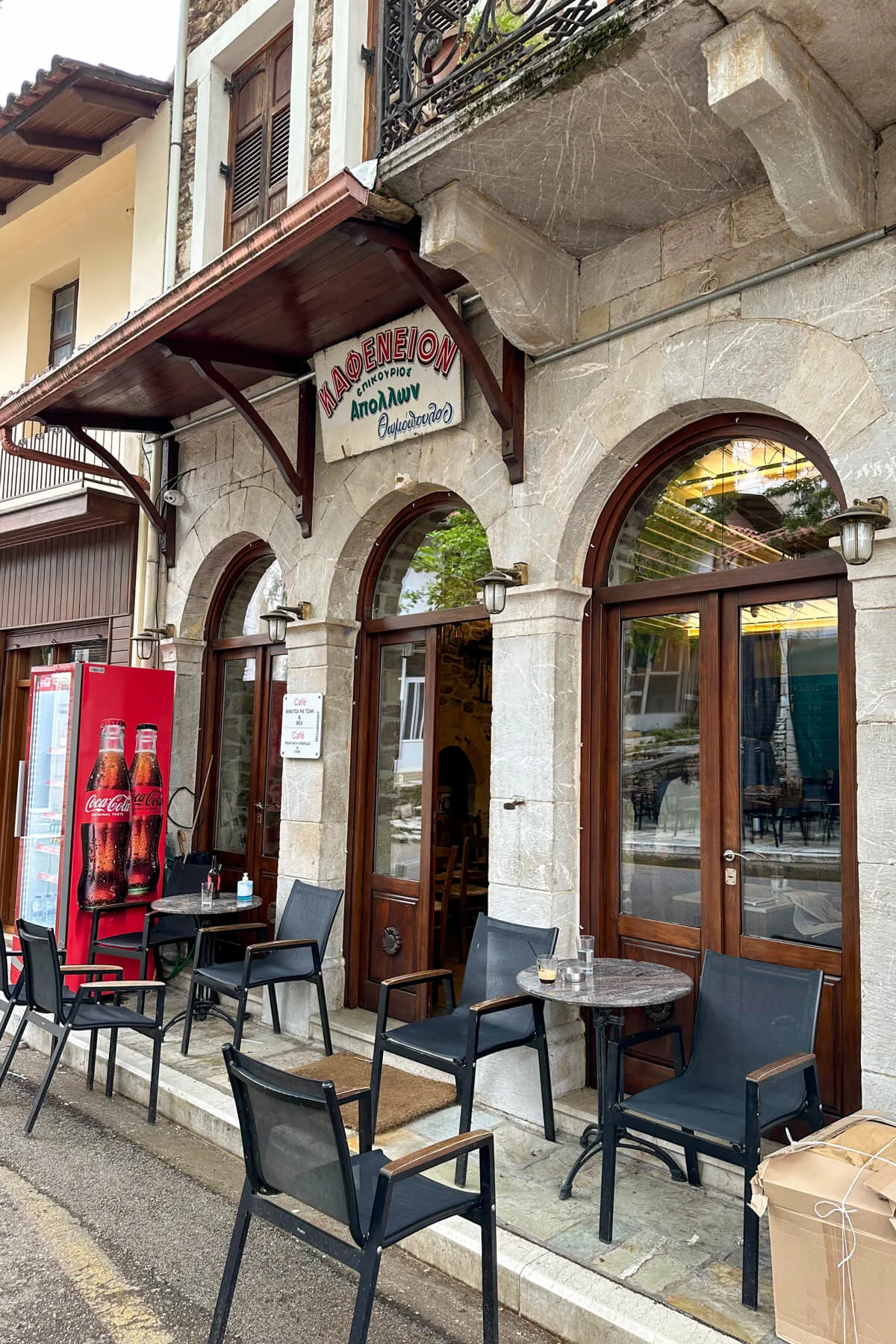 🍷 Guest houses in Dimitsana
Also, as a stop along the Menalon Trail, there are many welcoming guest houses and hotels. We had an amazing welcome from Anna and her family at the Guesthouse Archontiko Deligianni. She served us homemade liqueur and an entire spread of sweets such as her own walnut cookie recipe, cakes, what they call "spoon sweets" (preserved fruit in a sweet sauce from juices and sugar), and more!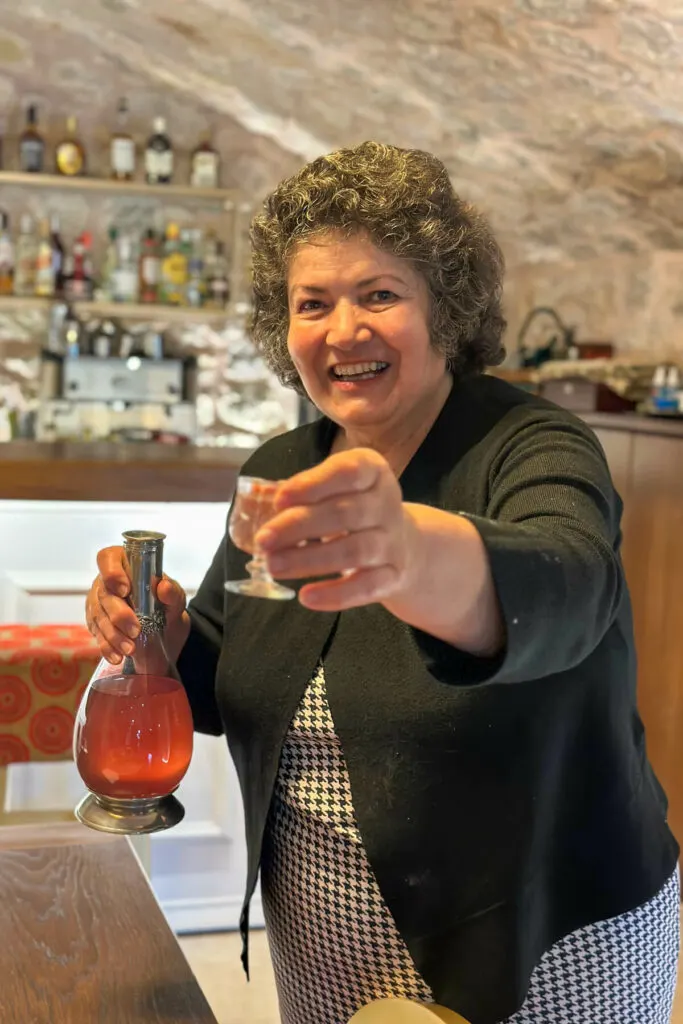 For the night, we stayed at a very comfortable hotel called the Hotel Trikolonion. I can honestly say it was probably my best night's sleep of the trip! Also, they serve fabulous breakfast buffet before you run out to explore or hike in the morning.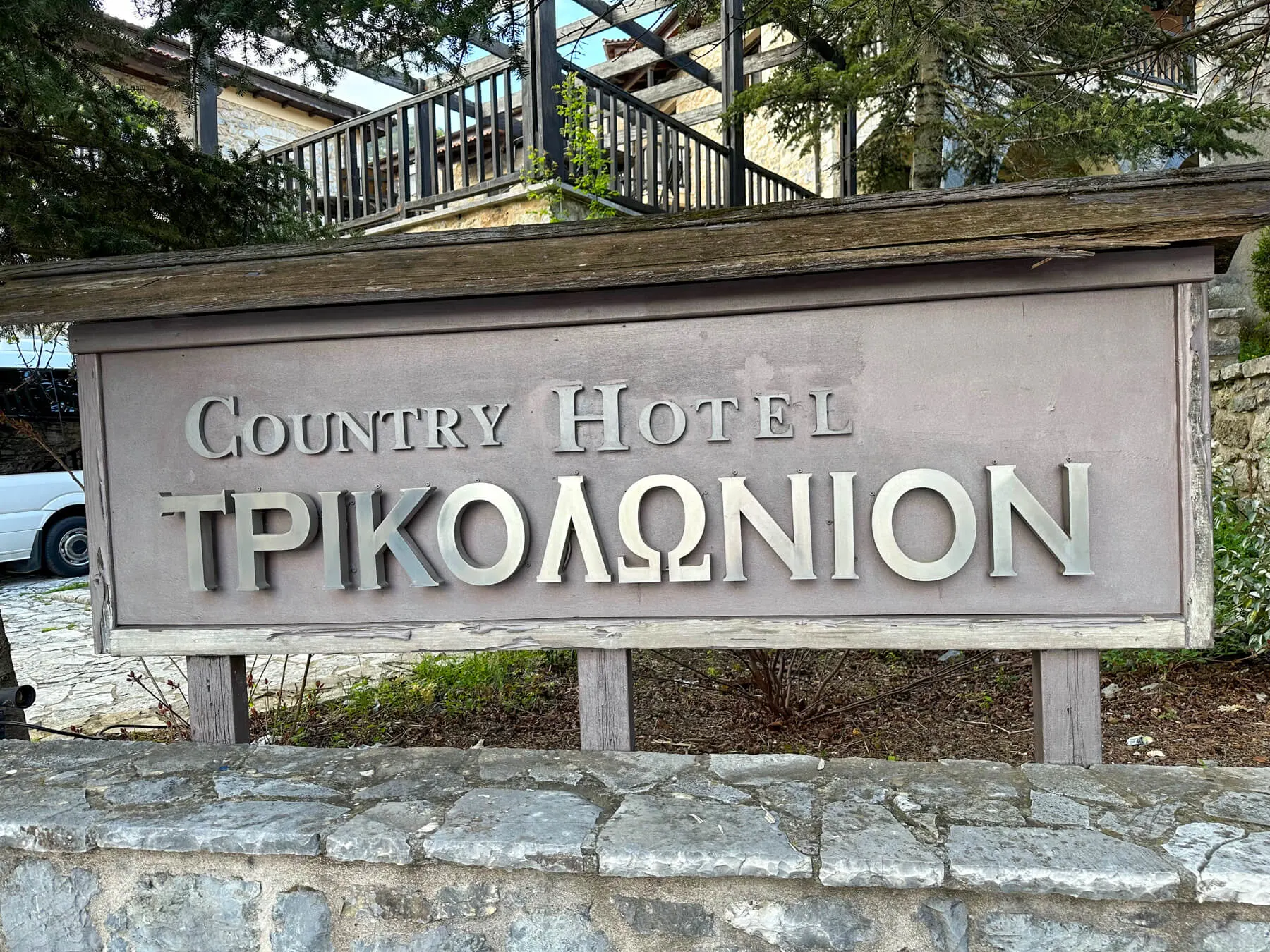 ⛪️ The Monastery of Timios Prodromos
The Monastery of Timios Prodromos is a stunning 16th-century Byzantine monastery located in the cliffs of the Lousios Gorge, above the Lousios River in Dimitsana, Greece. It was founded by two monks from Mount Athos and has been an important pilgrimage site for centuries.
The monastery is a beautiful and peaceful place where visitors can marvel at its grand architecture, admire the breathtaking views of the ravine below, and take in the calming atmosphere. Inside the monastery walls are amazing frescoes from the 16th century that depict scenes from religious history as well as traditional Greek life. The monastery also houses some impressive relics, such as an icon of the Virgin Mary, and is said to have a piece of the True Cross.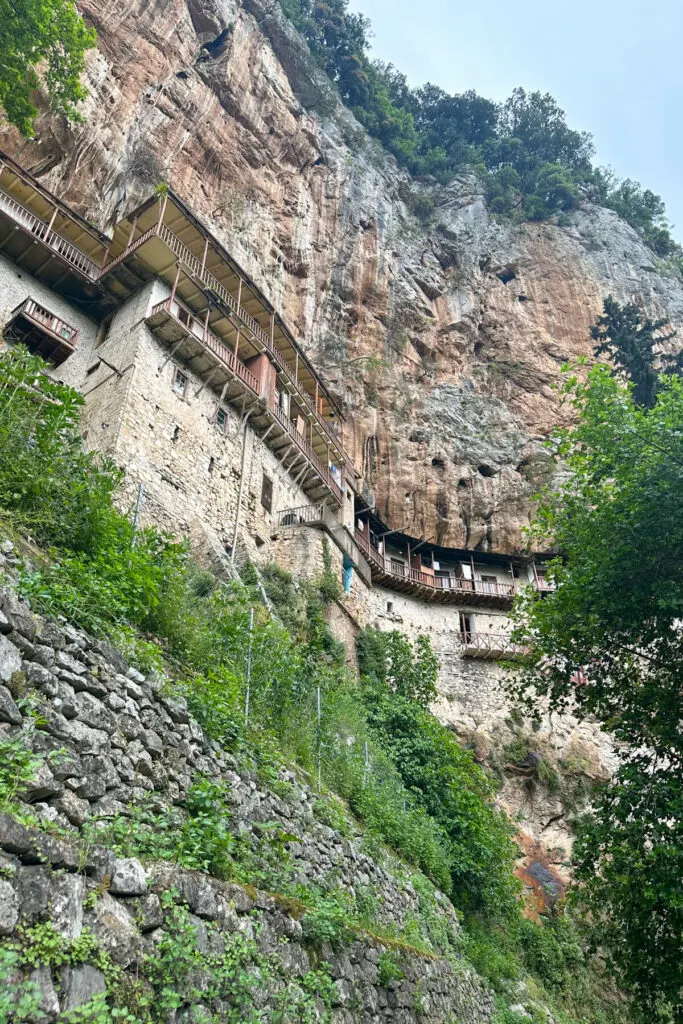 💦 The Open Air Water Power Museum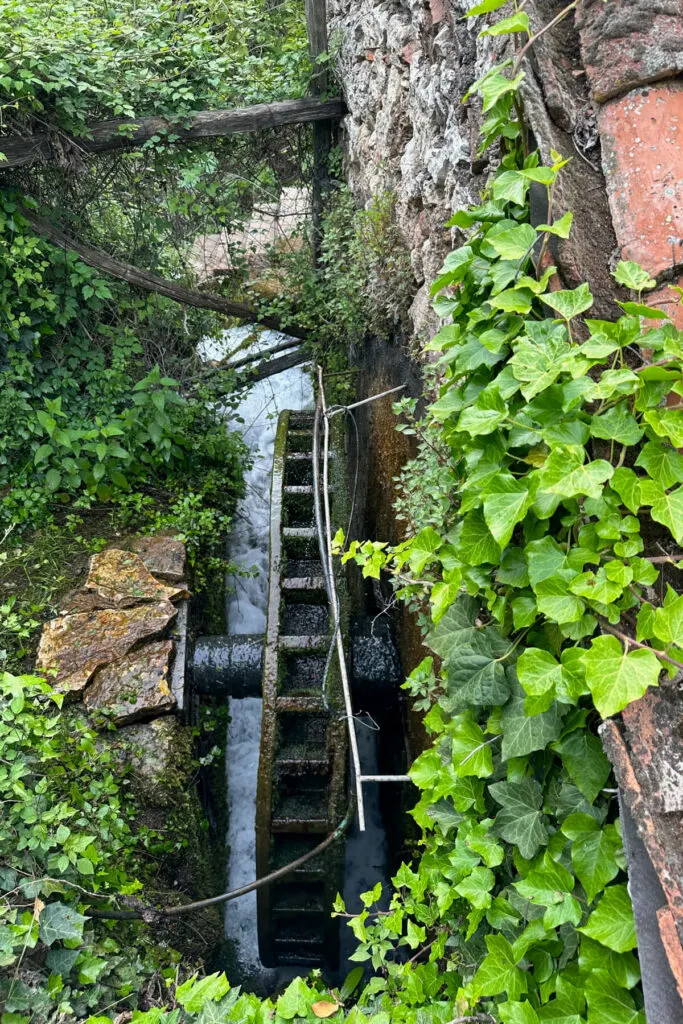 The Open-Air Water Power Museum in Dimitsana is a must-visit for anyone interested in Greek history and traditional water power techniques. Located in an idyllic spot between the Lousios River and the Menalon Mountains, this unique museum offers visitors an interactive experience that helps to bring history to life.
It is home to a fascinating gunpowder mill, which dates back to the late 19th century. This unique structure was used for the production of gunpowder for rifle cartridges during the Greek War of Independence, making it an important piece of Greek history. The gunpowder mills were made up of a series of interconnected wooden wheels and powered by the Lousios River.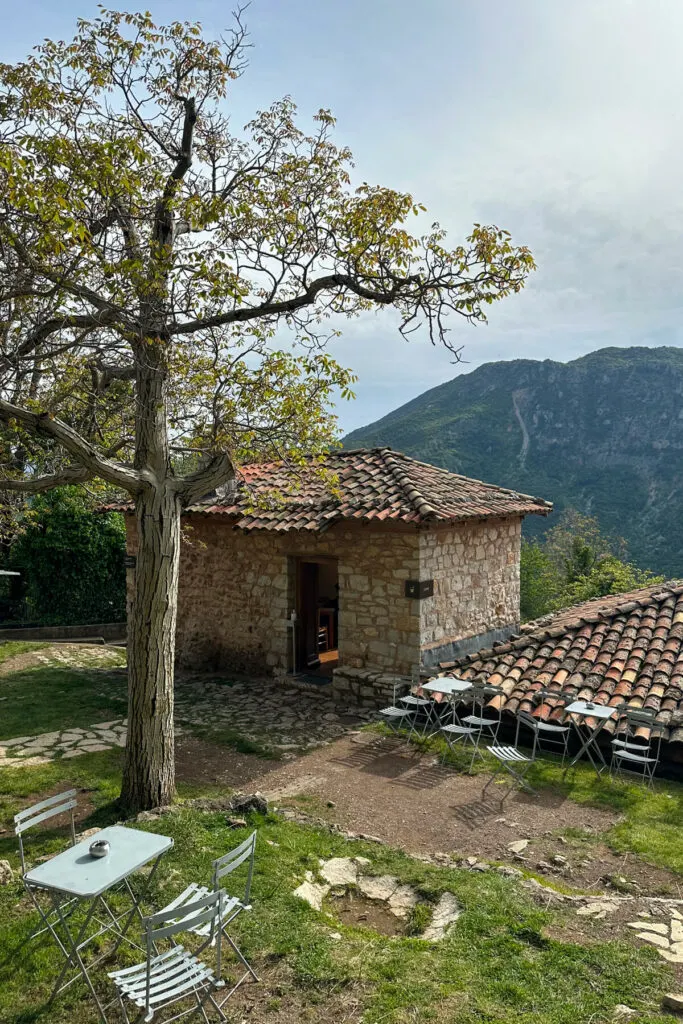 The museum also features an array of historical artifacts, such as tools used for leather tanning in the area and models of traditional water-powered mills. Visitors can explore these artifacts up close and learn about their uses in everyday life. The Open-Air Water Power Museum is definitely worth a visit for anyone looking to gain an insight into the history and culture of Greece.
The village of Stemnitsa
The village of Stemnitsa, located in the region of Arcadia, around 200 kilometers (122 miles) from Athens, is known for its traditional architecture and silver and goldsmithery. It's truly one of the most beautiful villages of the region, situated at the foot of Mount Mainalo.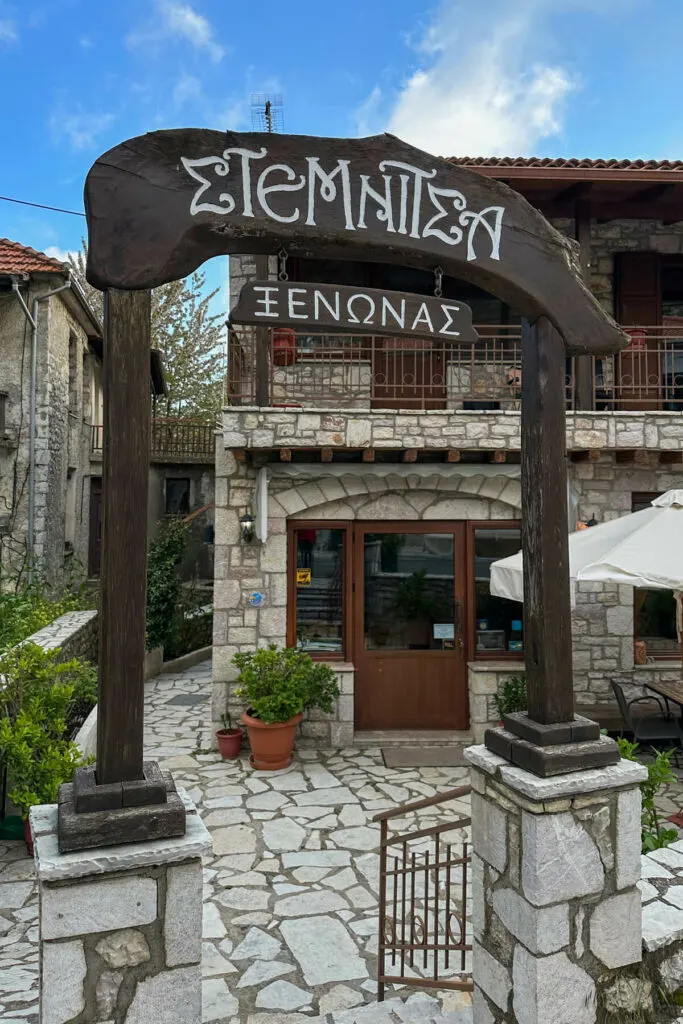 The old town center has narrow cobbled streets lined with traditional stone houses and workshops, which were once used for gold and silver smithing.
The name Stemnitsa is derived from the Greek words "stemni" and "nitsa" which mean "cones" and "wooden pins" respectively. The name is thought to refer to the traditional wooden pins used by early goldsmiths in the area.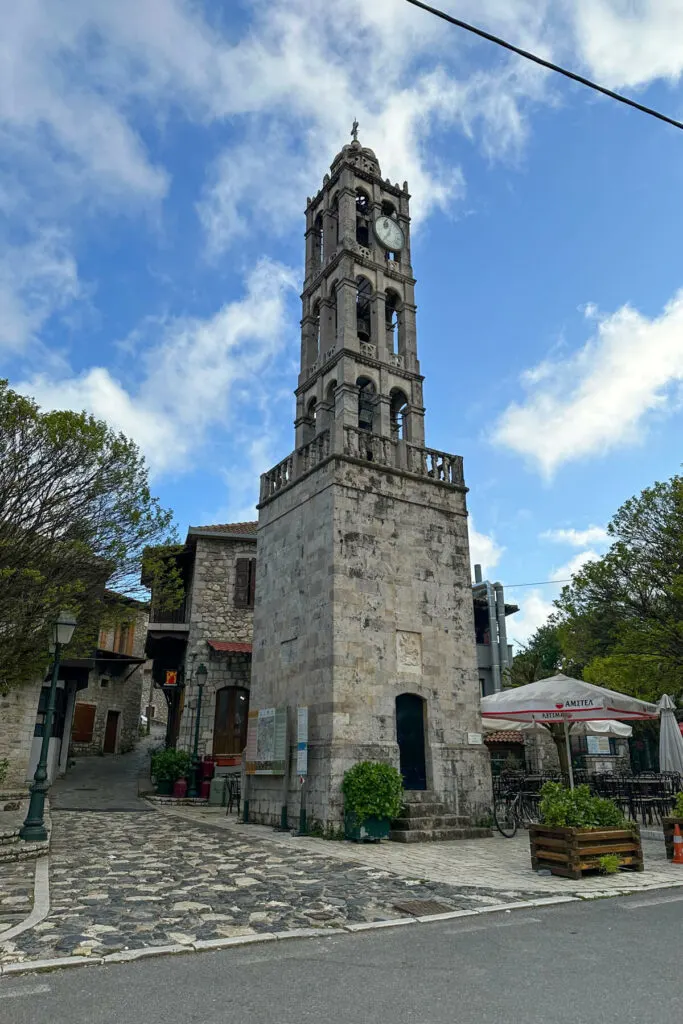 Stemnitsa is also home to some interesting architectural sites, such as the Church of Agios Nikolaos with its beautiful iconography, a stone arched Venetian bridge, and many old monasteries that offer spectacular views of the surrounding landscape.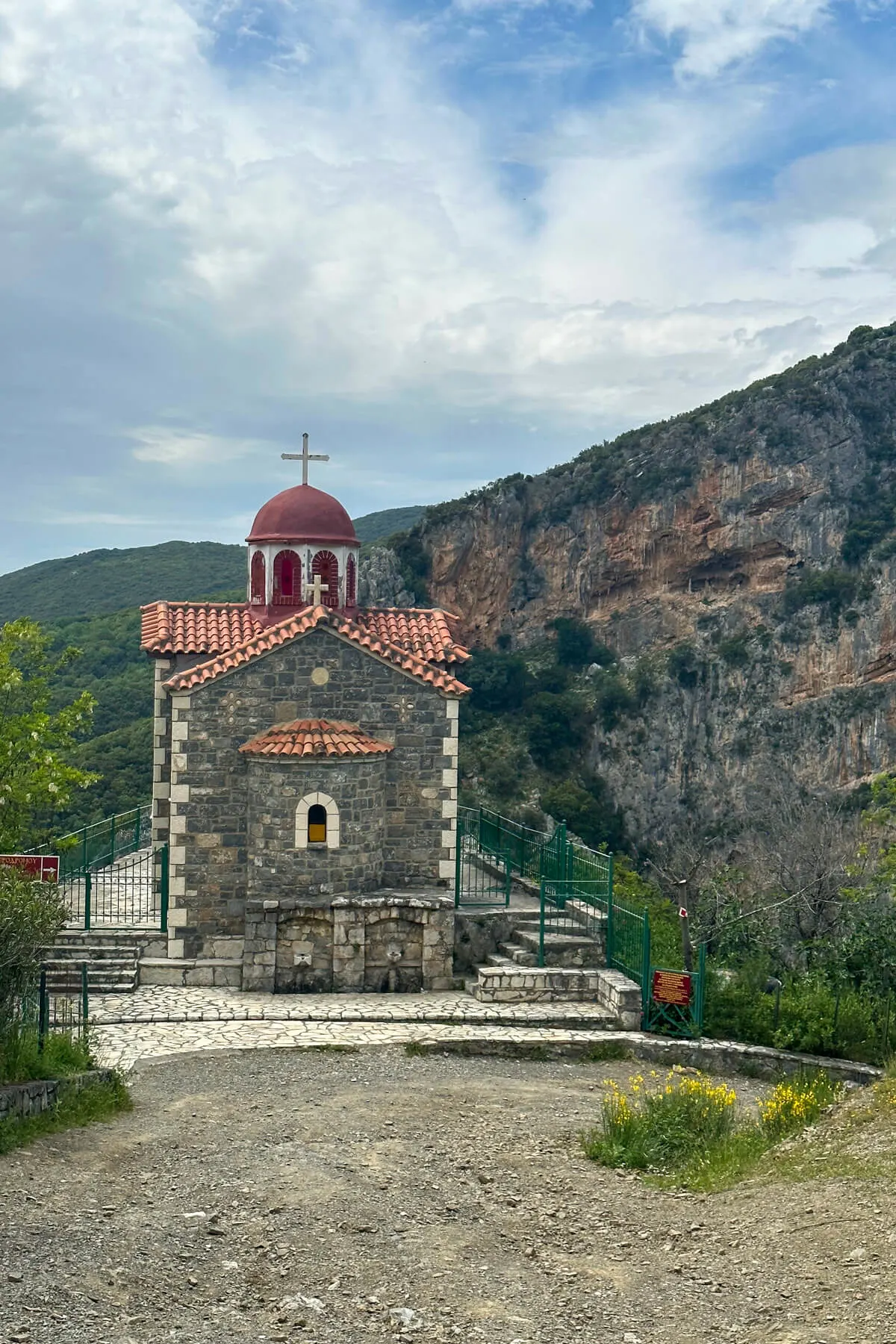 The Menalon Trail
From the beginning of the trail in Stemnitsa, take a journey through time and discover the beauty of the Menalon Trail! This amazing route takes you through stunning scenery, from lush forests to rocky clifftops, with fabulous views that will take your breath away. Along the way, you'll have the chance to explore Byzantine churches and see traditional stone houses near the path, as well as uncover some of the area's hidden gems.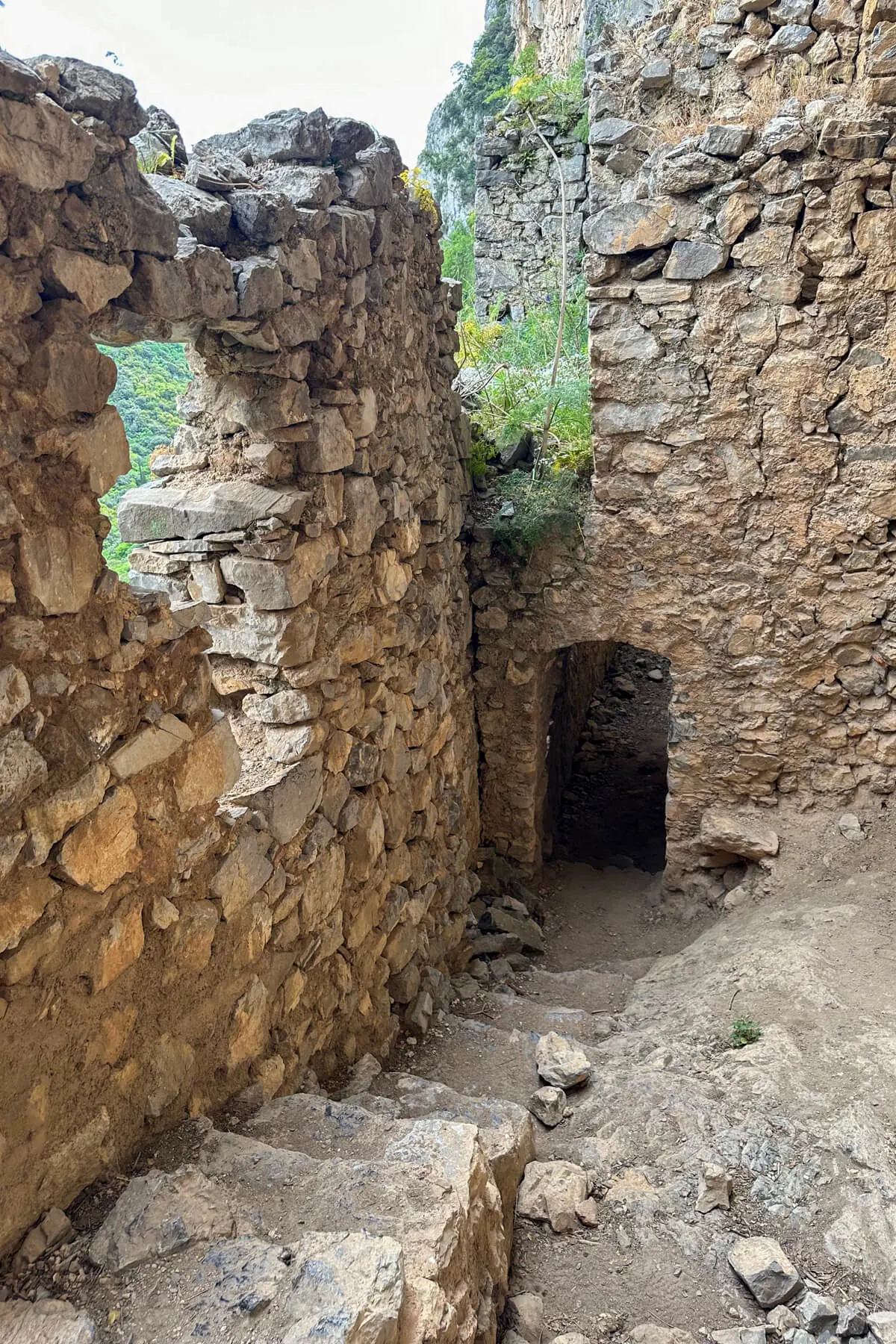 For those looking for a challenge, there are plenty of opportunities to hike and trek through some of the most rugged terrain in Greece. You'll also find fantastic restaurants offering traditional Greek food, idyllic villages with friendly locals, and plenty of interesting places to explore along the way!
I invite you to read more about my experience hiking the first section of the Menalon trail in my blog post, Hiking Greece: Discover the Menalon Trail.
The Stemnitsa Silver-Goldsmithery Greek School
The Stemnitsa Silver-Goldsmithery School is a unique educational institution located in the village of Stemnitsa in Arcadia, Greece. Founded in the 16th century, this school has been teaching the traditional art of goldsmithing for hundreds of years. I got to visit the school and see first hand some of the projects current students have completed. It was an amazing experience to witness the creativity and skill of these young goldsmiths.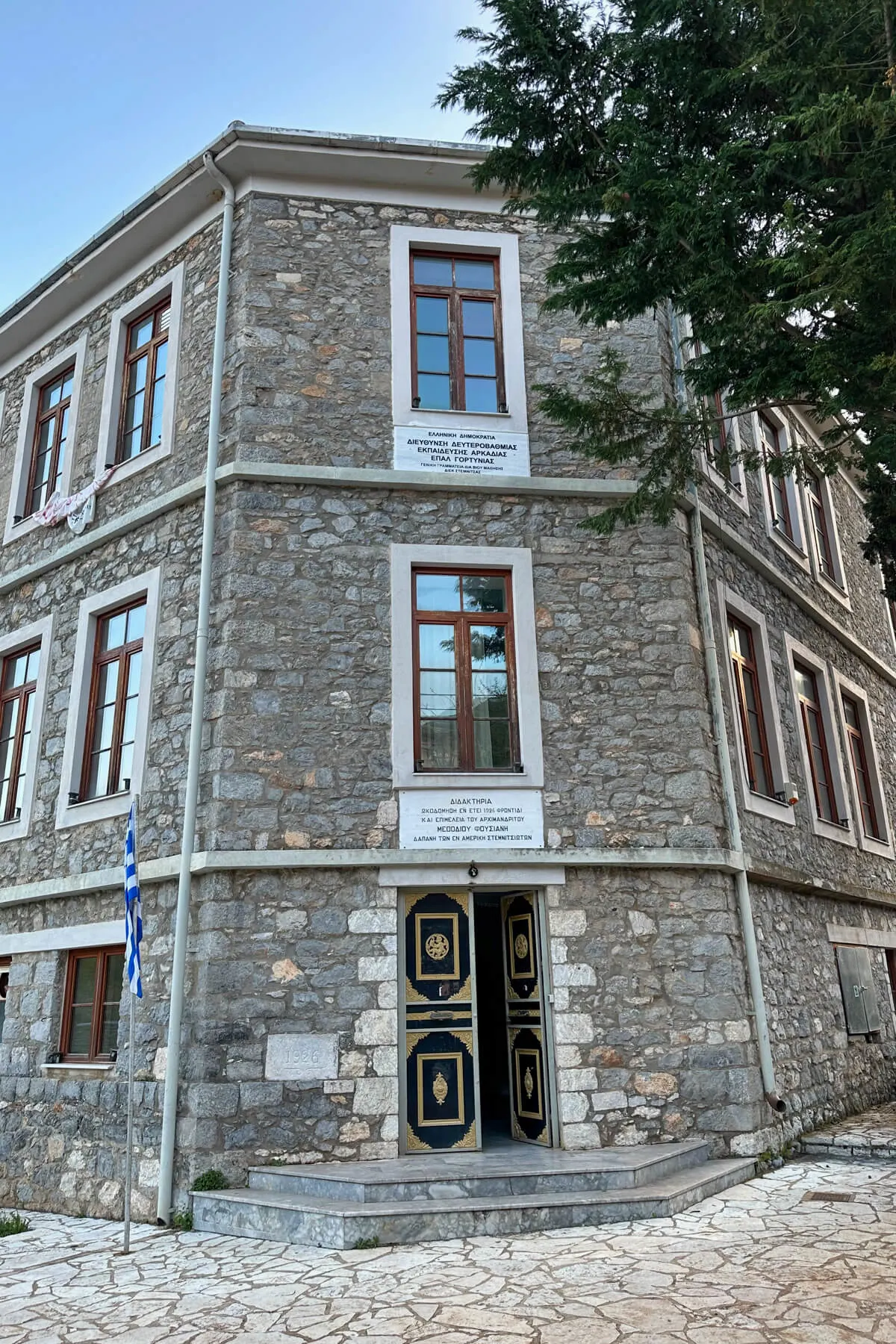 Zerzova restaurant in Dimitsana
If you're looking for a cozy evening out with delicious Greek food, Zerzova restaurant near Dimitsana is the perfect choice. Zerzova offers an inviting atmosphere that will make you feel right at home.
The menu features traditional Greek dishes made from local products and ingredients, cooked to perfection, and served with a smile. Whether you're looking for a romantic dinner or just a night out with friends, Zerzova is sure to be a hit!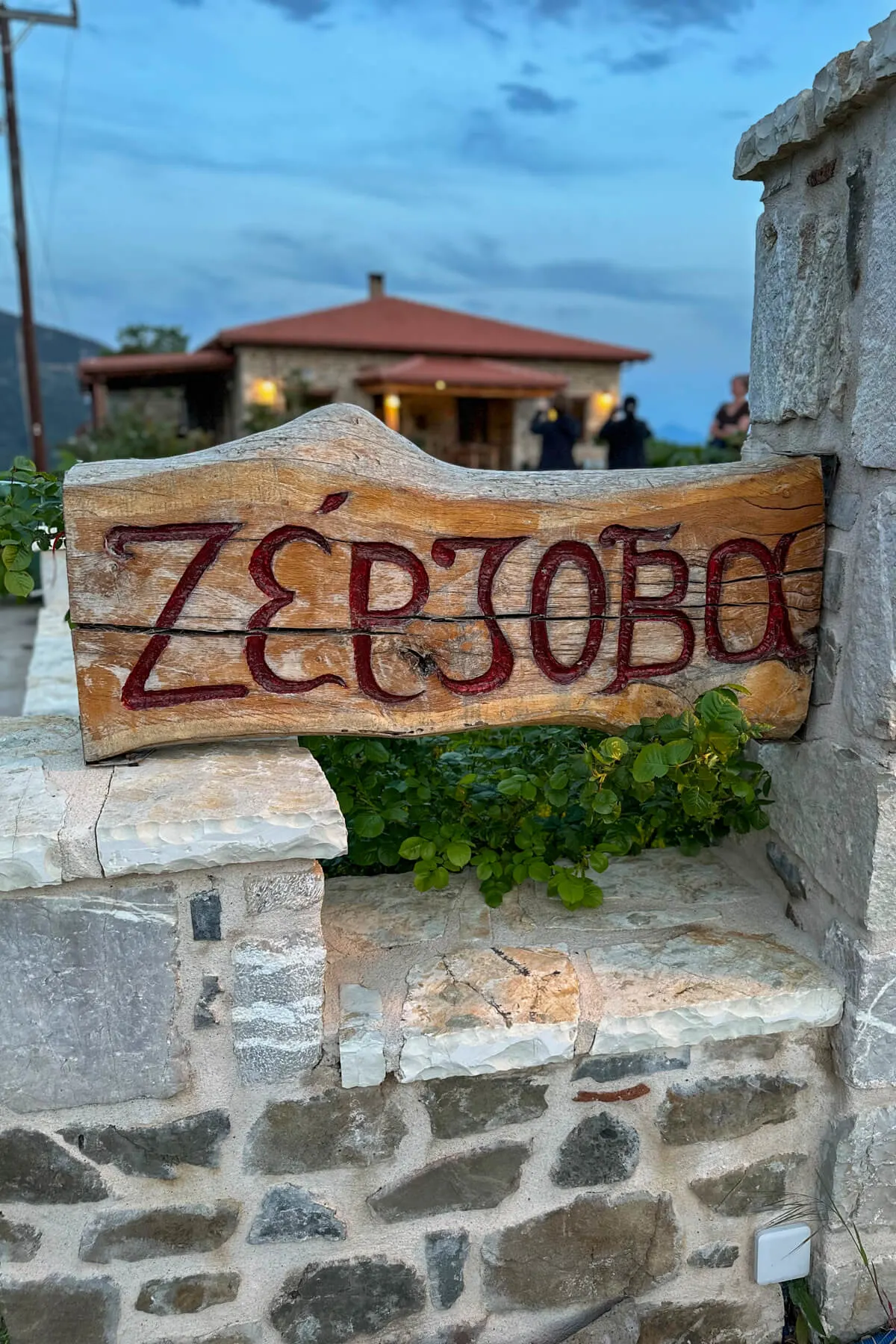 Limpovisi, Roino, and the fir forest
The Menalon's Forest History Museum is a fascinating museum located in the Lousios River Gorge. The museum was established to celebrate and preserve the rich history of Greek forestry and to educate visitors about its importance in the region. It features interactive displays that illustrate how forests were managed through time as well as an impressive collection of artifacts from ancient times to the modern day.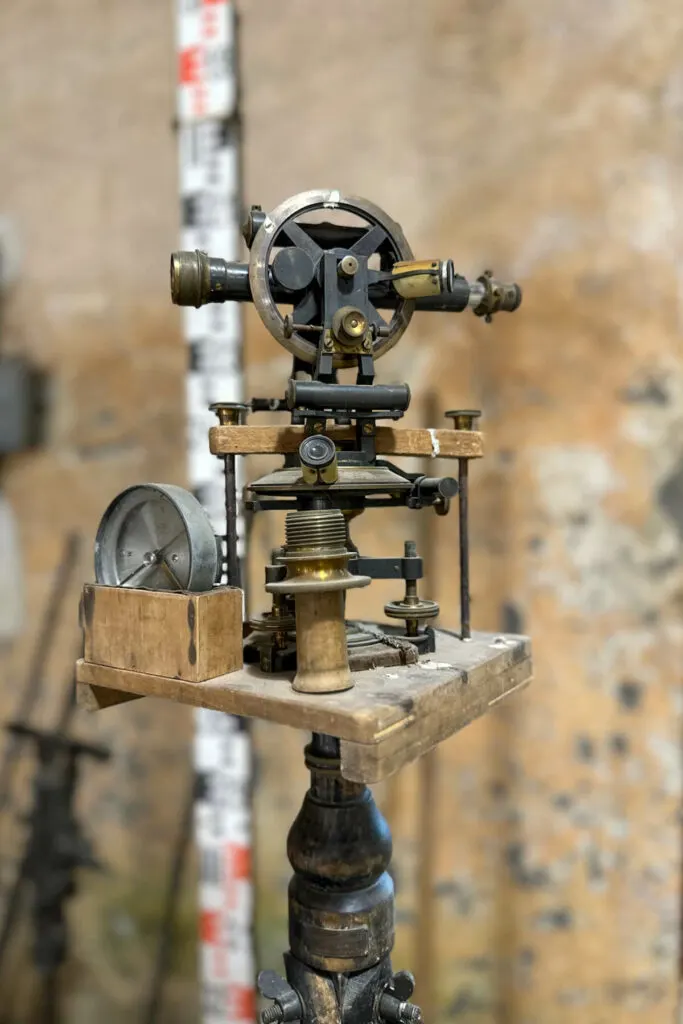 Visitors can explore exhibits on traditional woodworking techniques, learn about the different species of trees found in Greece. They gain insight into how this natural resource has shaped local culture over the centuries. Whether you're interested in learning more about forestry or just want to experience some unique Greek history first-hand – a visit to this incredible museum is sure to be a memorable one!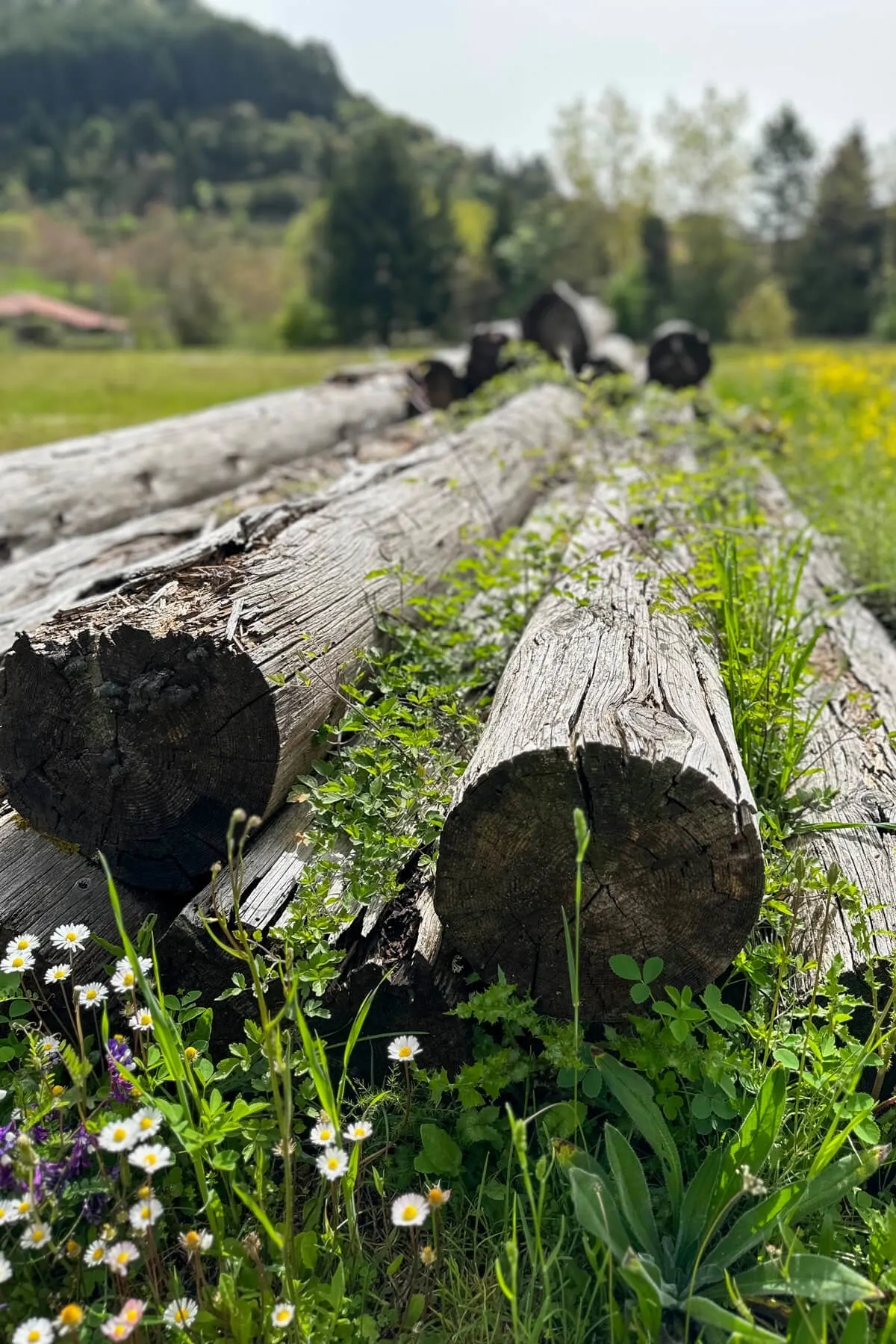 The House of Kolokotronis
I also recently had the privilege of visiting the House of Kolokotronis nearby in Messenia, Greece. This iconic home was once owned by Theodoros Kolokotronis, a legendary military leader during the Greek War of Independence from 1821-1830. During this time period, Kolokotronis' forces were instrumental in fighting off Ottoman rule and ultimately securing Greek independence.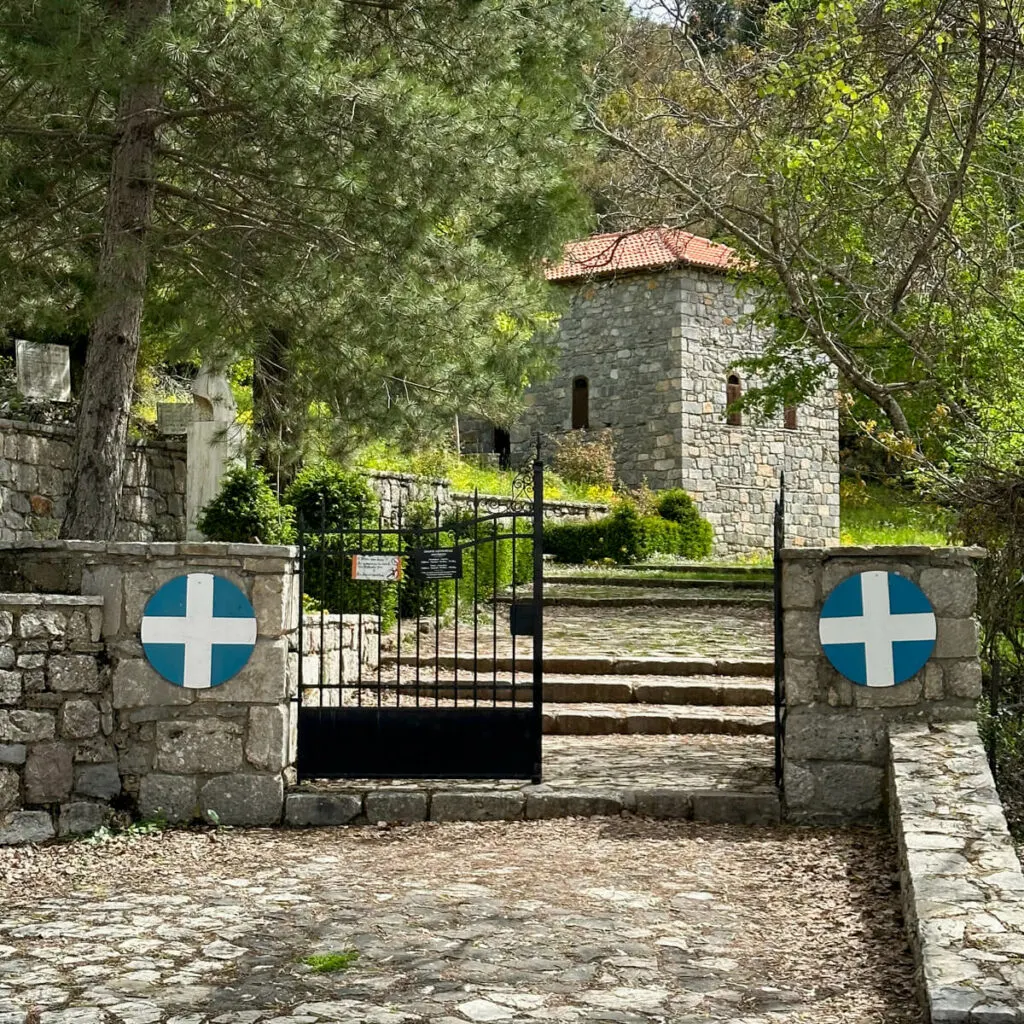 Today, visitors to this historic site can explore its many interesting features such as traditional stone houses and workshops as well as impressive artifacts from that time.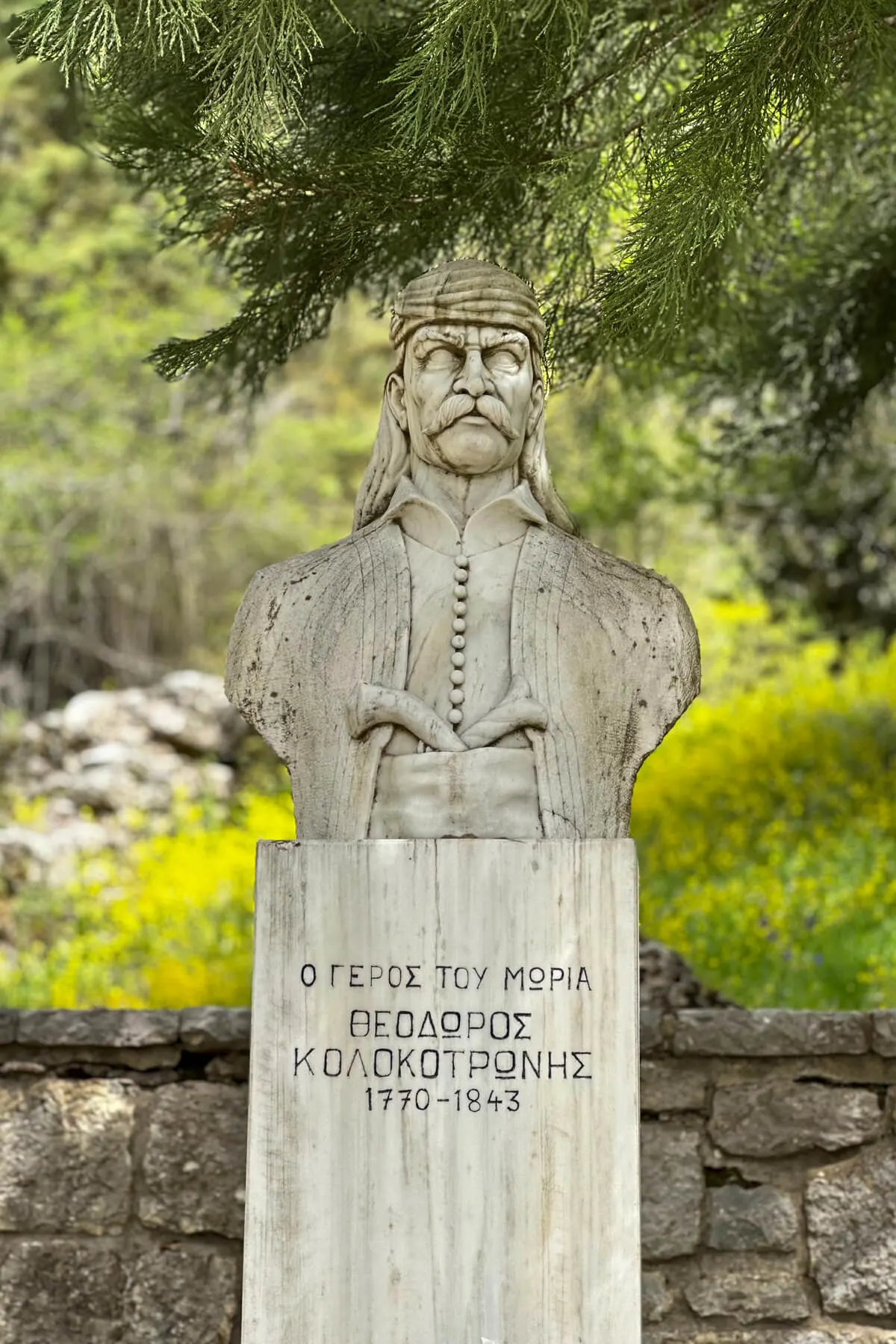 To Monopati restaurant
After exploring the sights of rural Greece, your next stop should be To Monopati restaurant for a delicious late lunch! Located in the heart of Roino, this cozy eatery offers traditional local Greek dishes.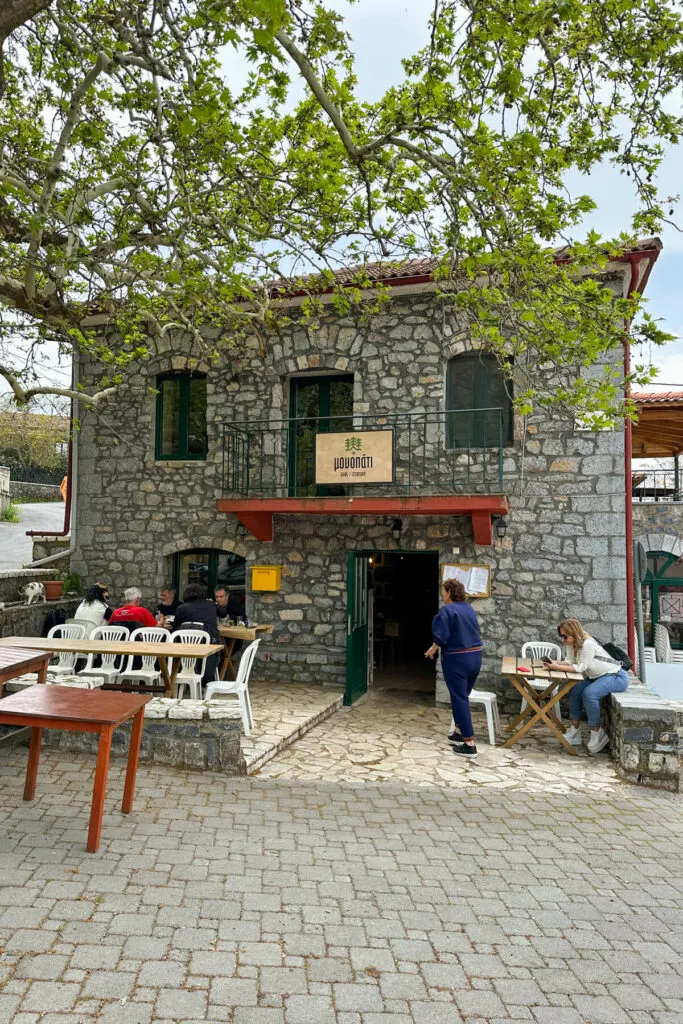 The menu features mouthwatering favorites like moussaka, pastitsio, and souvlaki as well as traditional local favorites like rooster leg and hilopites (small square egg noodles in sauce).
I loved that we got to eat at a table en plein aire at the center of the village square.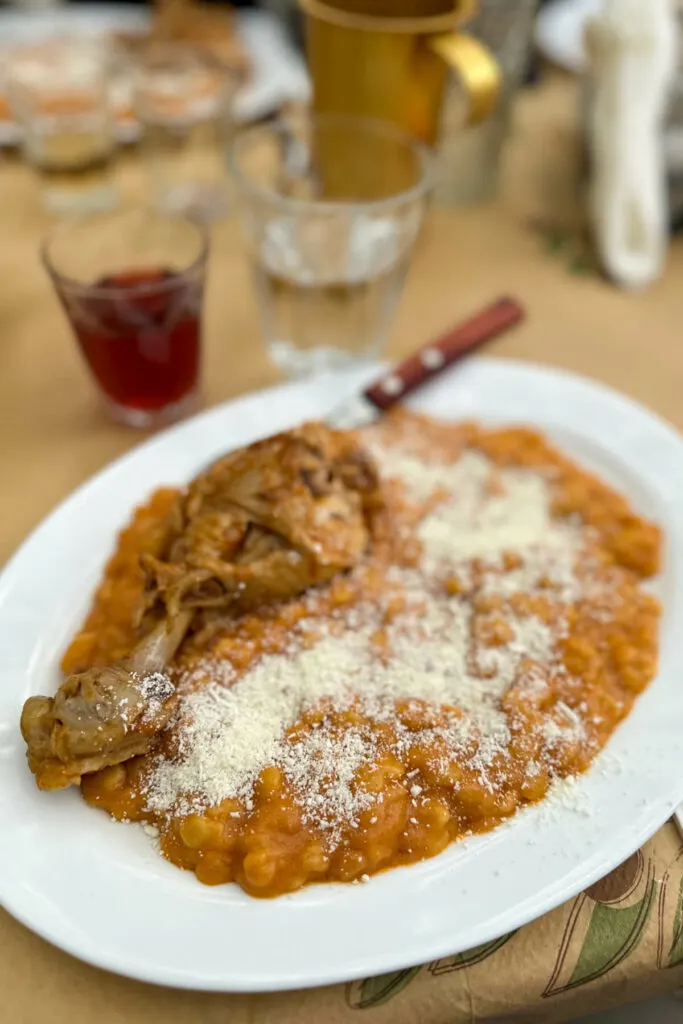 Byzantine monuments in Roino
While you're in the village of Roino in Messenia, Greece, know that it is also home to some remarkable Byzantine monuments. The most famous of these are the Panagitsa and Agios Georgios churches. Built in the 11th century AD, these two monuments stand as a testament to the long history of this region. Both churches feature beautiful frescoes depicting scenes from both Christian and pagan mythology, making them an interesting sight for visitors.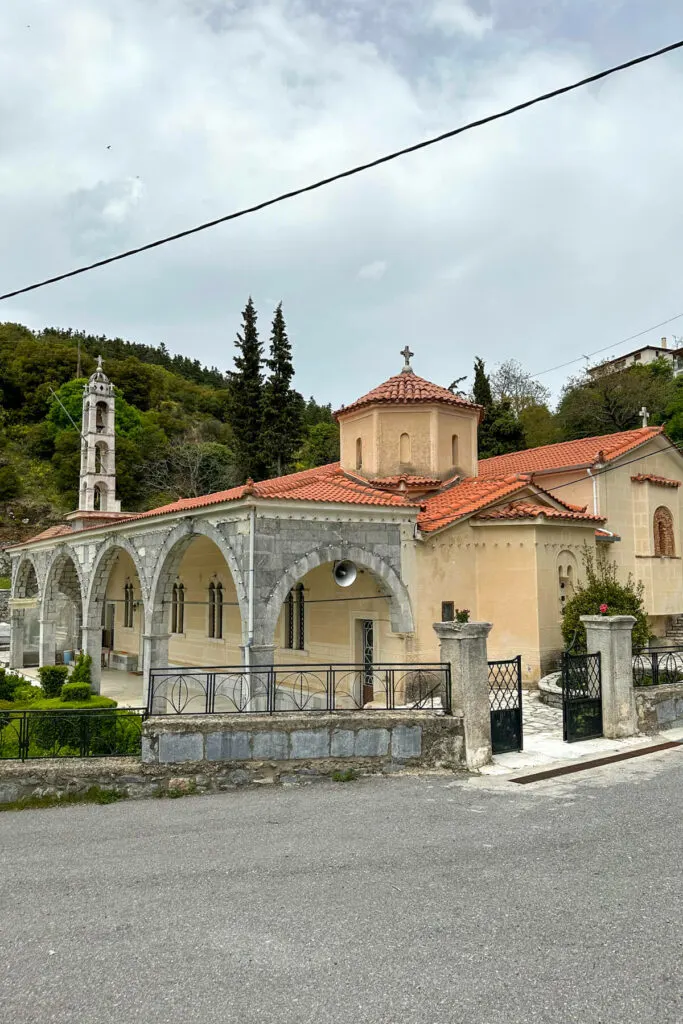 ☀️ Day trips from Stemnitsa and Dimitsana
If you're interested in exploring the rich history of Greece, you won't want to miss the top archaeological sites near the charming mountain villages of Stemnitsa and Dimitsana! Here are some must-see sites to add to your itinerary:
Ancient Gortys
This archaeological site is located just a short distance from Stemnitsa and boasts impressive ruins from the ancient Greek city of Gortys. Visitors can explore the remains of the city's fortress, stadium, temples, and more.
Temple of Apollo Epicurius
Just a short drive from Dimitsana, the Temple of Apollo Epicurius at Bassae is a UNESCO World Heritage site. This stunning ancient sanctuary was built in the 5th century BC and is one of the best-preserved temples from ancient Greece.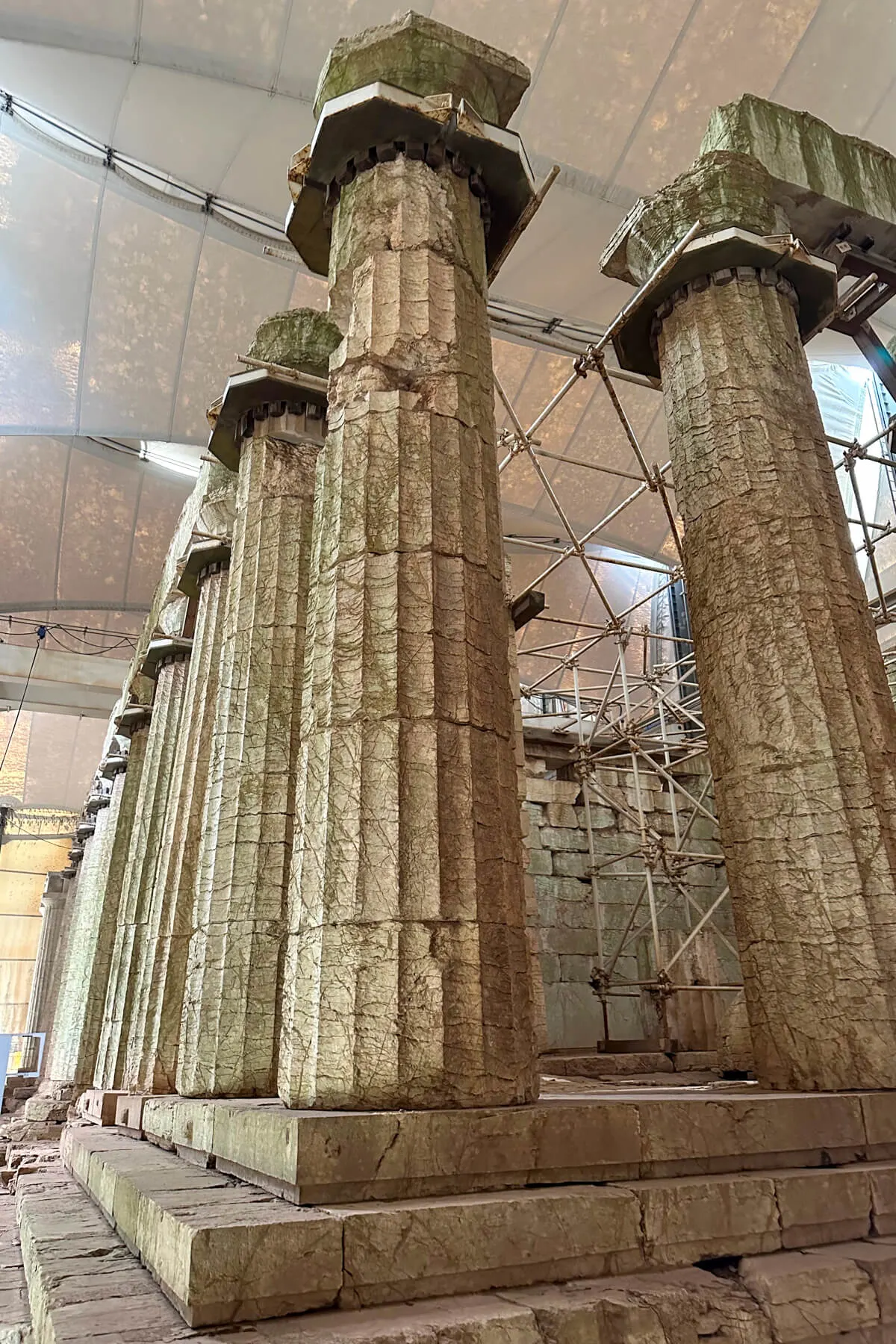 Ancient Tegea
This sprawling archaeological site is located near the town of Karytaina (about a 30-minute drive from Dimitsana). Here, visitors can explore the remains of a once-bustling ancient city, including a Roman bathhouse and stunning ancient theater.
I'll also be writing more soon about my trip to Monemvasia, Mystras, and Sparta on the Peloponnese coast, so make sure to keep an eye out for more updates!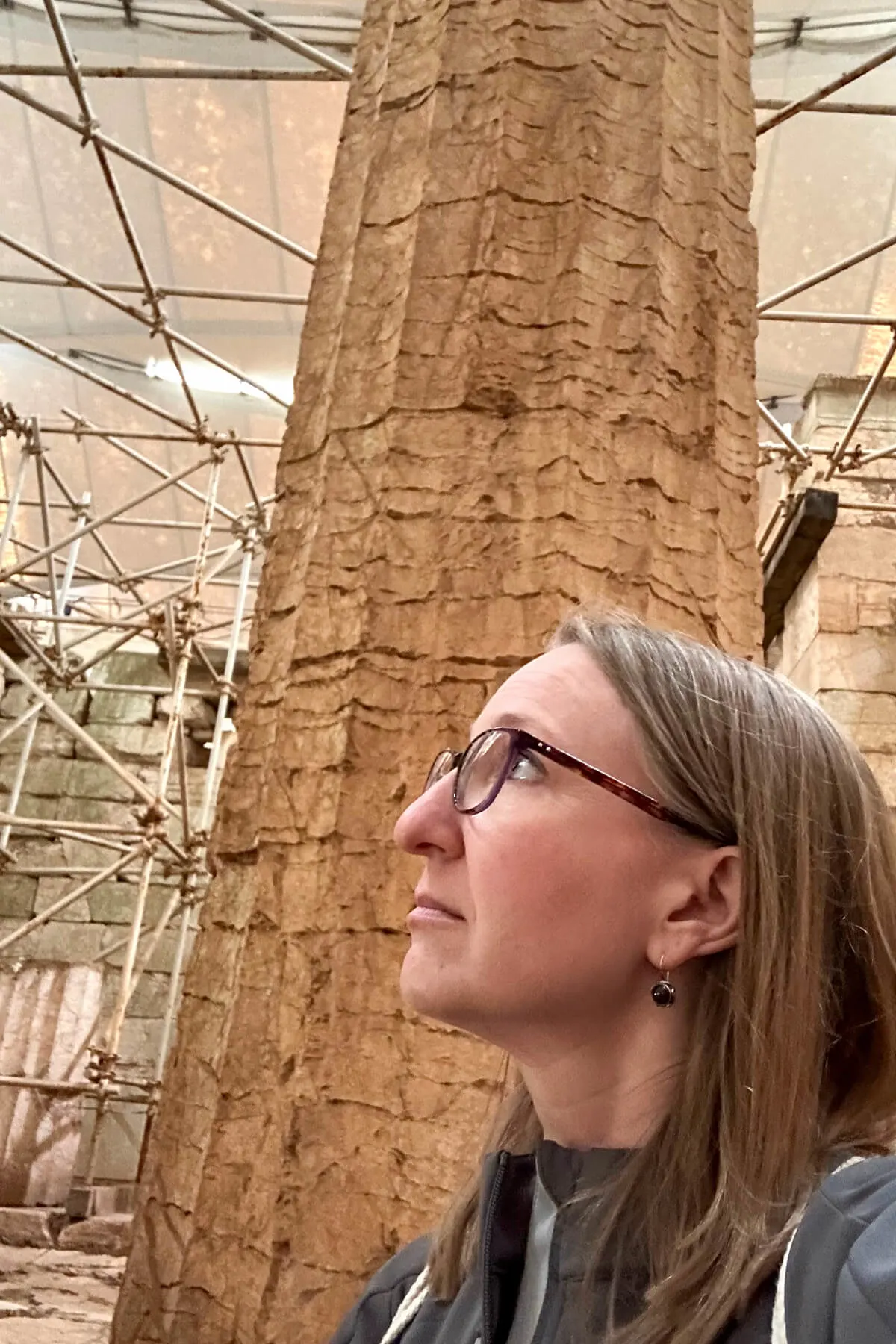 🇬🇷 So why make plans to visit Arcadia and Messinia in Greece??
As our cultural tour of the charming villages in Peloponnese draws to an end, I can't help but look back on the experiences that have enriched our minds and senses. From visiting the Folklore Museum and Public Library in Andritsaina, to exploring the incredible 16th-century Monastery of Timios Prodromos nestled in the cliffs of the Lousios Ravine, and indulging in traditional Greek dishes at cozy tavernas, we have been immersed in the beauty, history, and gastronomy of Greece.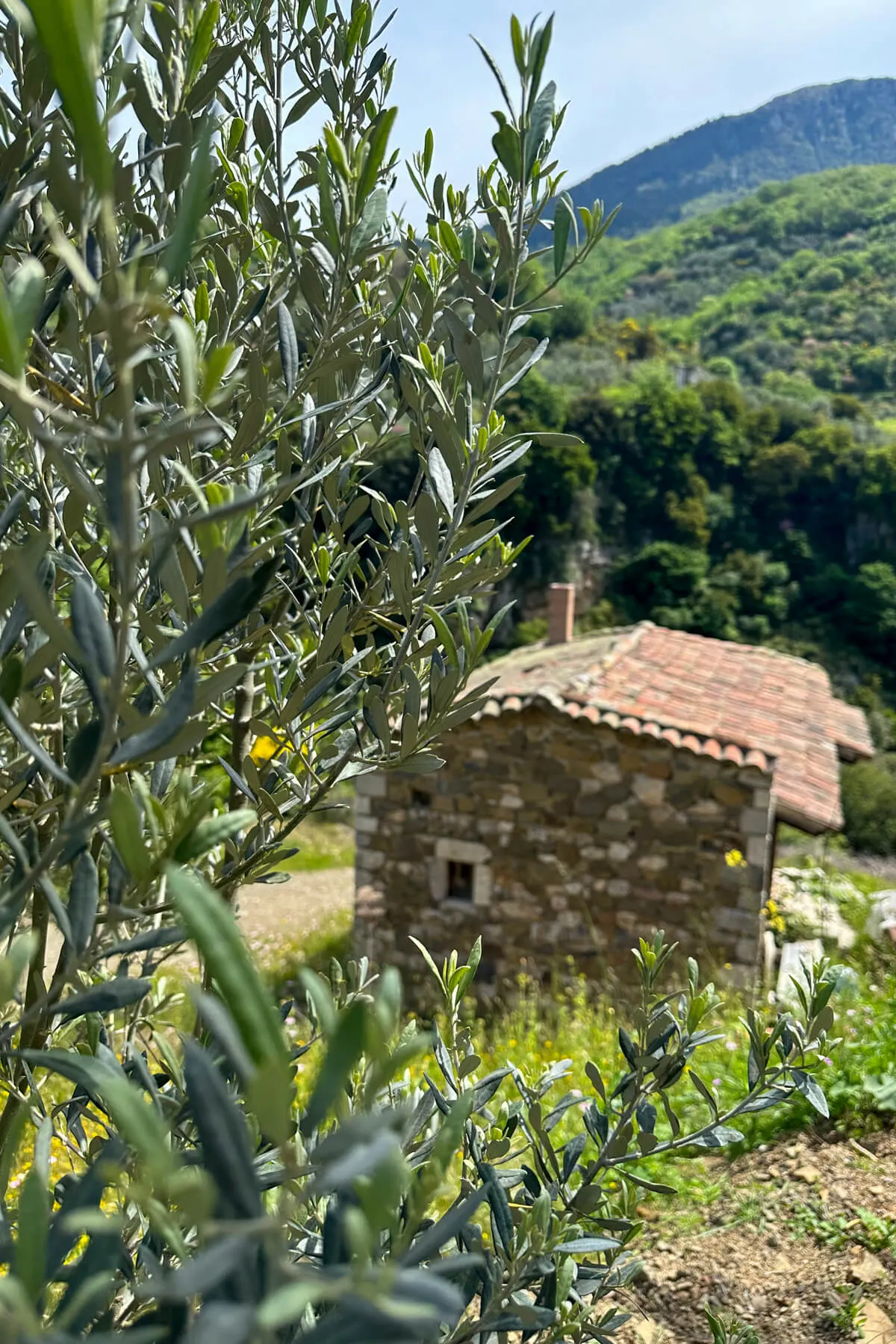 Our journey also highlights the importance of preserving these gems of culture and heritage for future generations to enjoy.
I encourage everyone to embark on their own historical and cultural tour of Greece and discover the enchanting magic that can be found in these hidden gems. Let's work together to preserve and celebrate the rich history and culture of Greece and ensure that it continues to inspire and captivate visitors for years to come.
🌍 More inspiration for travels in Greece
Pin it here: