Super-easy Keto Taco Dip packs the spice and served with low carb crudité fits perfectly with a low carb diet. Made with organic spices, sour cream, and healthy real-food ingredients, it's a delish keto appetizer for your next party!
PIN it here for later!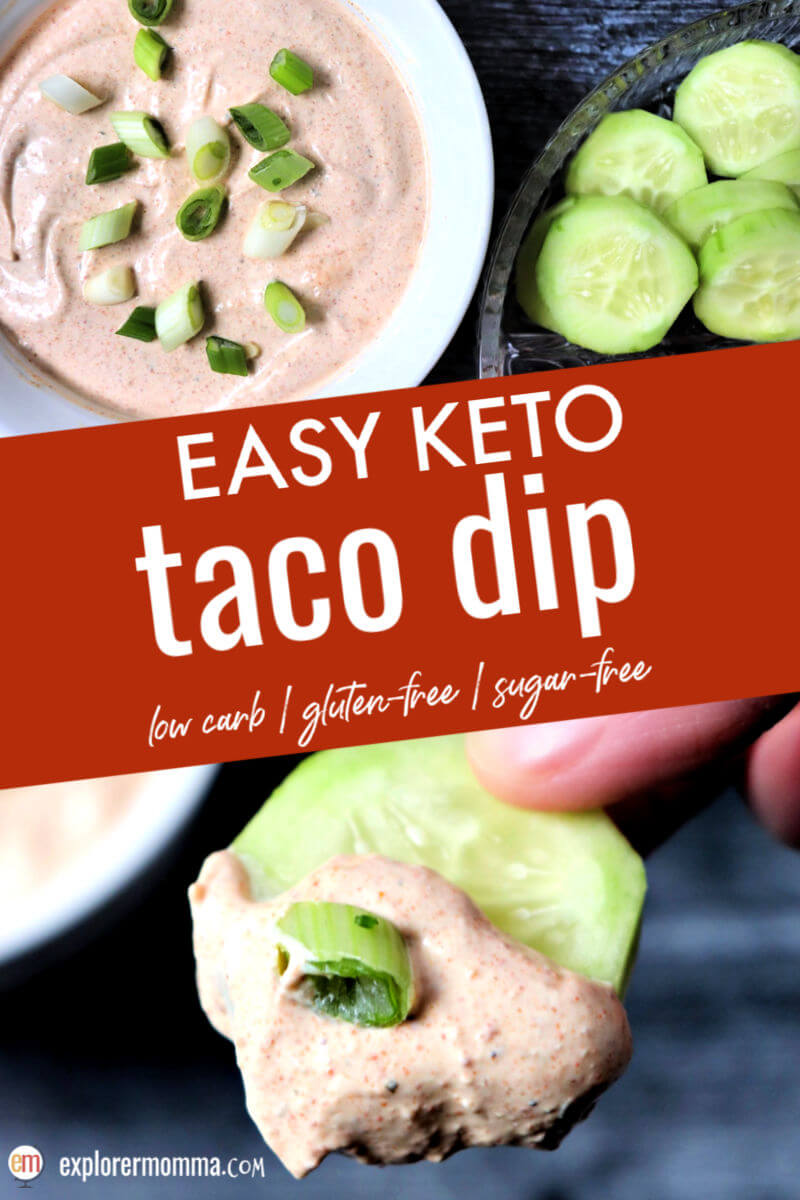 This post may include Amazon links. As an Amazon Associate I earn from qualifying purchases.
In a past life I used to buy all sorts of dip mixes. You know the ones. Spinach dip, fiesta dip, ranch dip, habañero dip.
The thing is, I loved the fact they were so easy. You dumped a packet into a tub of sour cream, stirred, and voílà! Instant dip that tasted so much better than the premade kind you could buy from the store. And it was always popular at family parties, sports parties, or even for a work food day.
Once I started looking more closely at ingredients I discovered there were a lot of things in many of these mixes I really didn't want in my dip. Sugar being one of the main ones, but I also found all sorts of preservatives, anti-caking agents, and things I couldn't pronounce.
So, I thought, and I say this to myself often, why can you make your own? Of course I can, and so can you. We all want to know and control what goes in to what we're eating.
In a hurry?
While I think you'll love my super helpful tips and fun stories, I also realize we are sometimes pressed for time and just need a good recipe!
Scroll down to the bottom of the page for the printable recipe to make it NOW or PIN it here for later!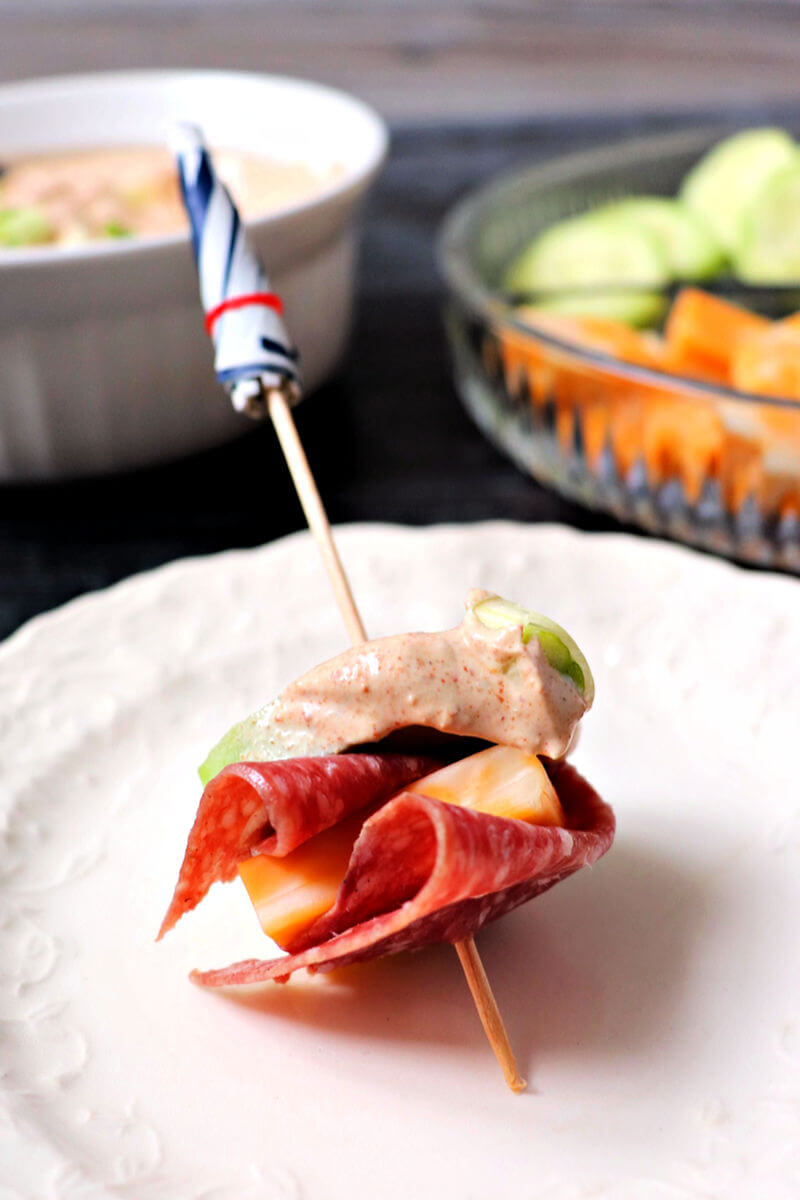 One of the very nicest things about life is the way we must regularly stop whatever it is we are doing and devote our attention to eating.

– Luciano Pavarotti
Why make your own taco seasoning blend
I love to make my own spice mixes. Have you ever had the opportunity to visit a spice market? Not a place with sealed bottles, but the open air market with mounds of colors of bright spices? Their fragrance fills the air, and you try to figure out what each word translates to in English.
It's a beautiful picture, and one I like to recreate in my mind's eye when creating my own spice blends.
Well, here at home, I buy the best organic ingredients I can find. If I buy it bottled it should have very few ingredients listed, preferably one. For example: Organic paprika.
That's it. Nothing added. You feel a greater measure of control over the ingredients. Therefore, I personally feel the flavor's amazingly better, and I know what I'm feeding to my children, friends, and family.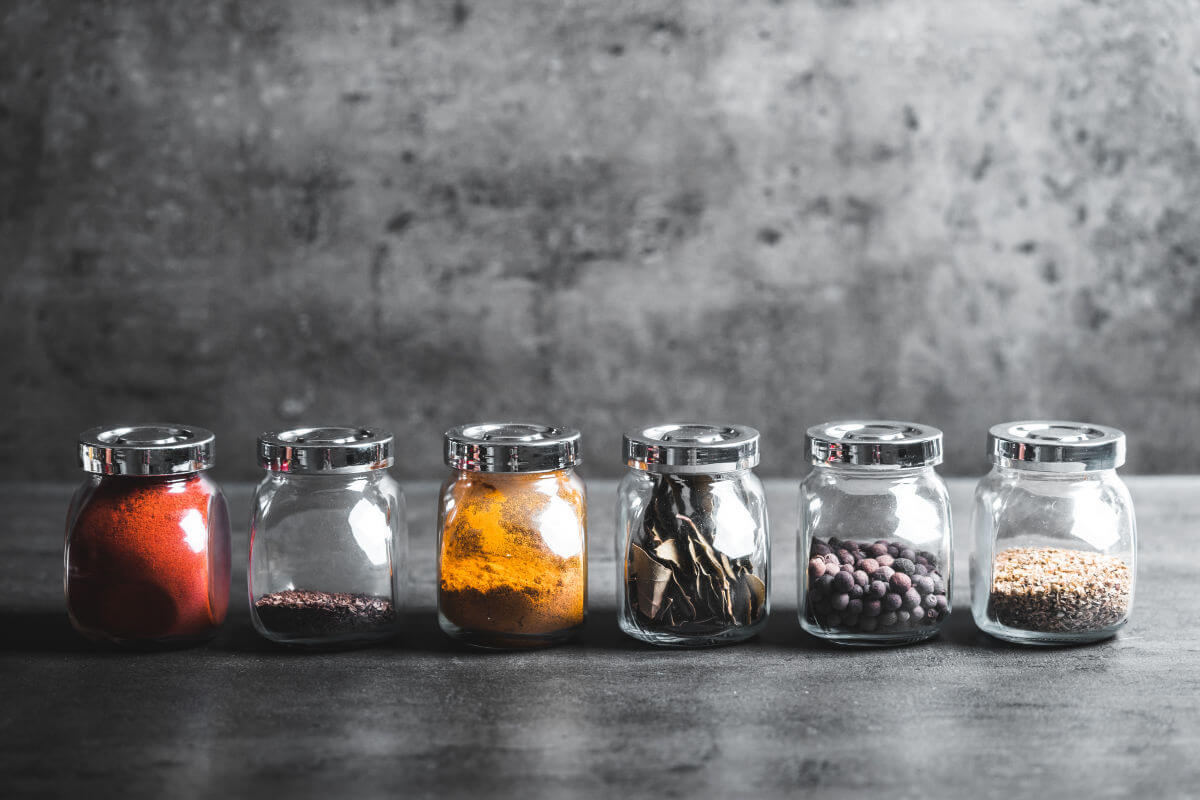 🍽 Equipment
To make easy keto taco dip you'll need: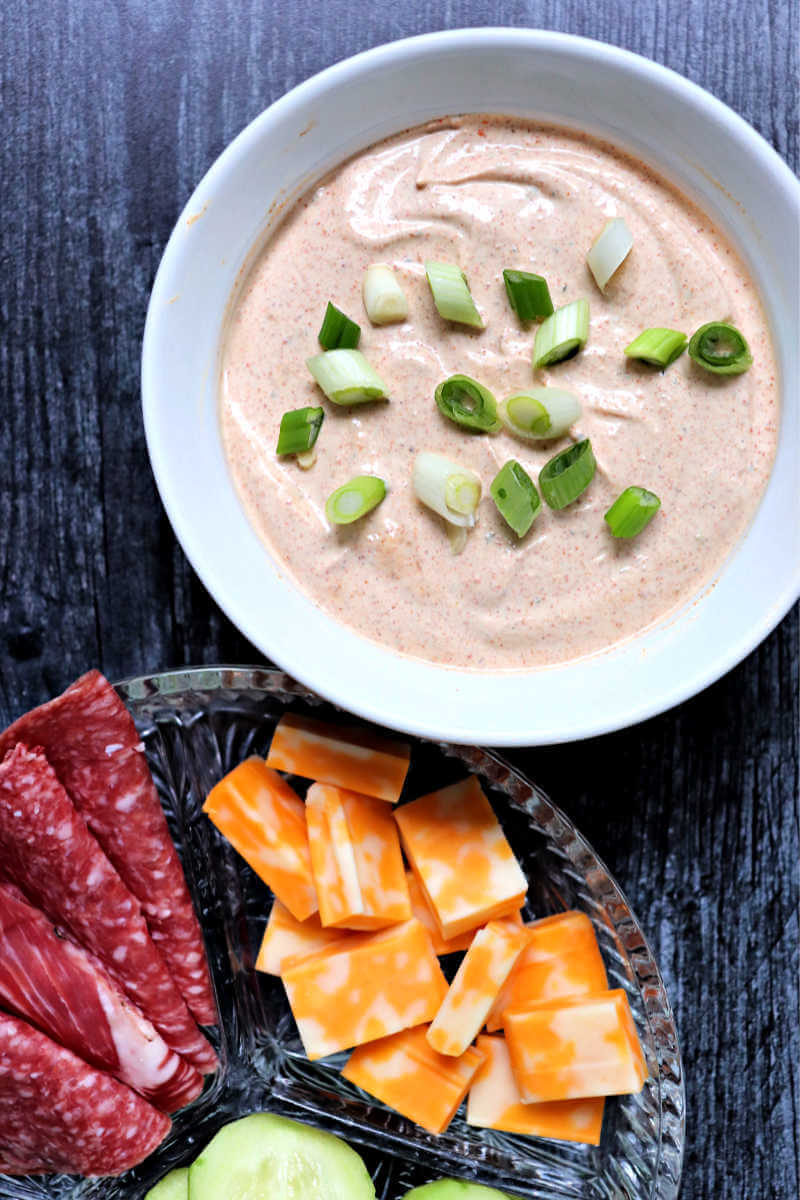 Don't eat anything your great-grandmother wouldn't recognize as food.

– Michael Pollan
🥘 Ingredients
Keto Taco Dip
1 cup sour cream
½ cup mayonnaise (sugar-free)
2 tbsp taco seasoning blend
Taco Seasoning Blend
2 tbsp sea salt
2 tbsp cumin
1 tbsp garlic granules (or powder)
2 tbsp chili powder
1 tbsp onion powder
1 tbsp paprika
½ tbsp dried oregano
½ tbsp dried cilantro
1 tsp mustard powder
½ tsp cayenne pepper
🔪 Instructions
How to make easy keto taco dip
Before you begin to make the keto taco dip, you'll want to make sure you have a taco seasoning blend. I like to make my own and keep it in it's own air-tight spice jar for dips, taco seasoning, soups, or whatever I feel like.
If you have your own trusted organic taco blend, by all means use it for convenience. However, if you don't, why not make your own. This is a job I give to my daughter, and she loves to measure out the spices and mix it all up.
How to make taco seasoning blend
The most important thing about making a spice blend is to get good quality ingredients. Once you have them, it's just a matter of making the right blend to your taste.
Our favorite mix using a combination of sea salt, cumin, chili powder, garlic granules, onion powder, paprika, oregano, cilantro, mustard powder, and cayenne pepper.
I've included the amounts I use in the recipe card below, but often you may wish to vary the measurements to your own taste. For example, I don't use a lot of cayenne pepper because I want my daughter to be able to eat it.
She doesn't like a lot of spice. However, if you know you want a super-spicy dip or taco seasoning blend, up the amount of cayenne pepper.
Put all the spices and herbs in a bowl and mix, or simply place them all in a spice jar and shake it up. Easy peasy.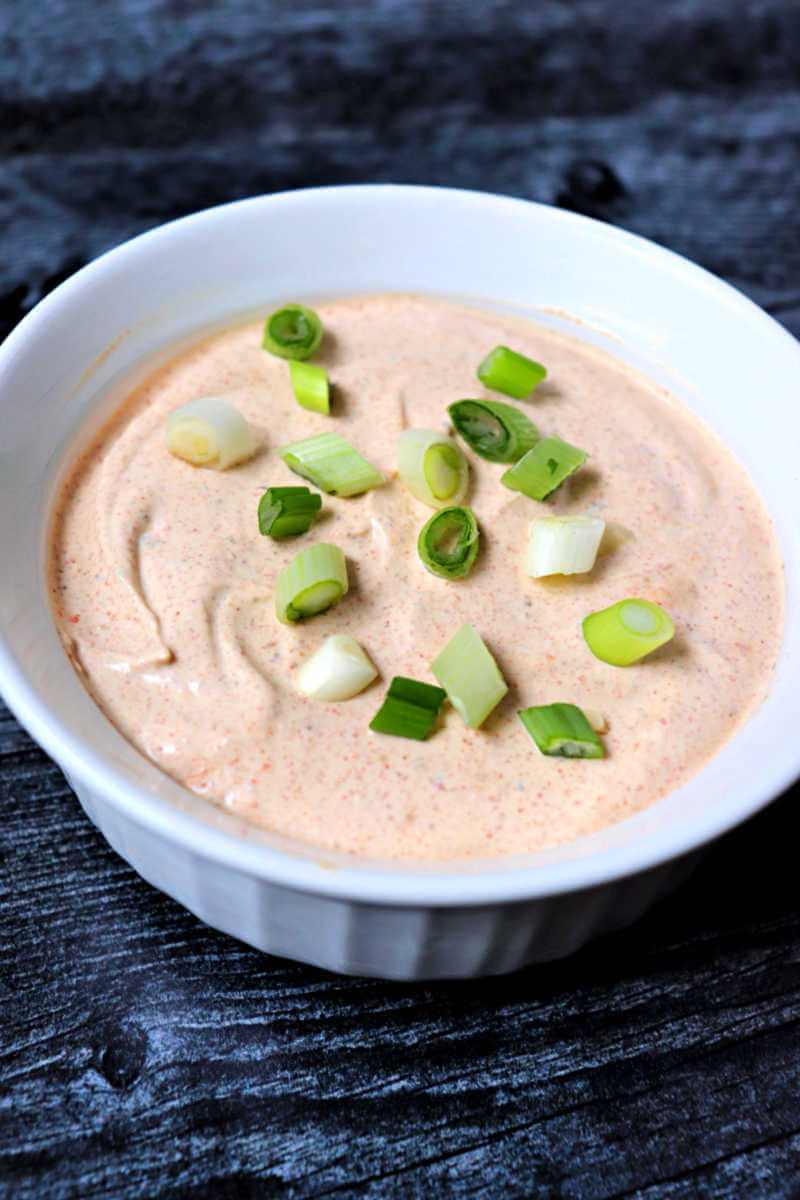 How to make the keto taco dip
Once you have the taco seasoning blend ready you basically have a dip mix. It's nearly as easy as pouring out one of the aforementioned dip packets. But oh so much better for you!
First, use a spatula to measure and spoon the sour cream and mayonnaise into a medium bowl. Second, mix them together well.
Tip: Be choosy when it comes to mayonnaise. I like to either make my own or buy an avocado oil mayo that's sugar-free such as Chosen Foods Mayo (I get this at Costco) or Primal Kitchen (now available at many grocery stores).
Next, add two tablespoons of Taco Seasoning Blend and continue to mix it all up until all is evenly incorporated. It can be eaten at this point, but I find it tastes even better if it's refrigerated for 2 hours or overnight. That way the flavors infuse into the dip.
Remove it from the fridge, stir it up, and then spoon it into a dip bowl to present. Serve the keto taco dip with keto crackers or chips such as my Sour Cream and Onion Keto Chips. Or set up a plate of low carb crudité, vegetables, etc.
I like to set out cucumber, celery, broccoli, peppers, cheese slices, along with chips or crackers. Play with it depending on what's in season and how you like it.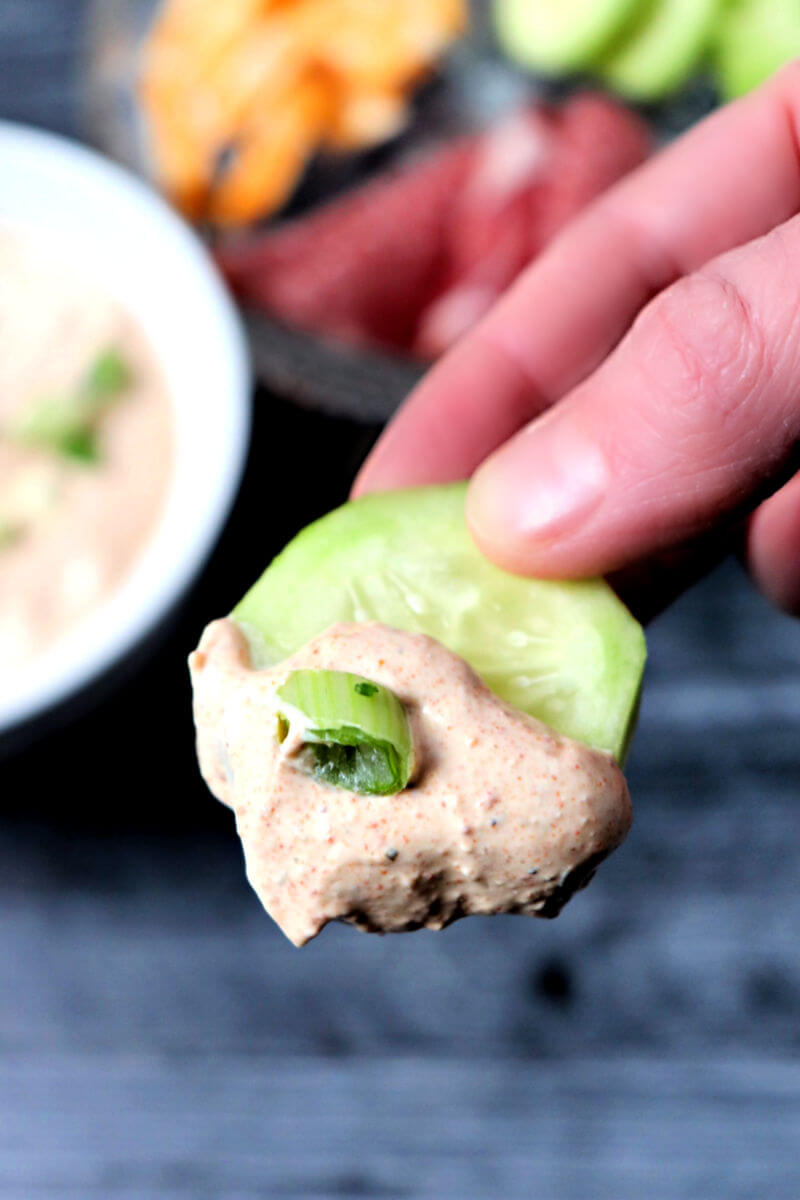 🍤 Keto Appetizers
What else do you use for keto appetizers or keto snacks for a party?
I love my sweets like Keto Chocolate Coconut Balls, but I like to have a good mix of salty and sweet. When I have some time to prepare, Keto Pesto Pinwheels are a fun option.
There are so many spice combinations, it's fun to experiment. You can make all sorts of dips or meat rubs with glorious spices from all over the world. But I warn you now, the creative artist chef in you may just jump out!
What are your favorite quick keto snacks or appetizer recipes? I can always do with a bacon or proscuitto-wrapped almost anything! Leave me your ideas in the comments below!
Pin the recipe here: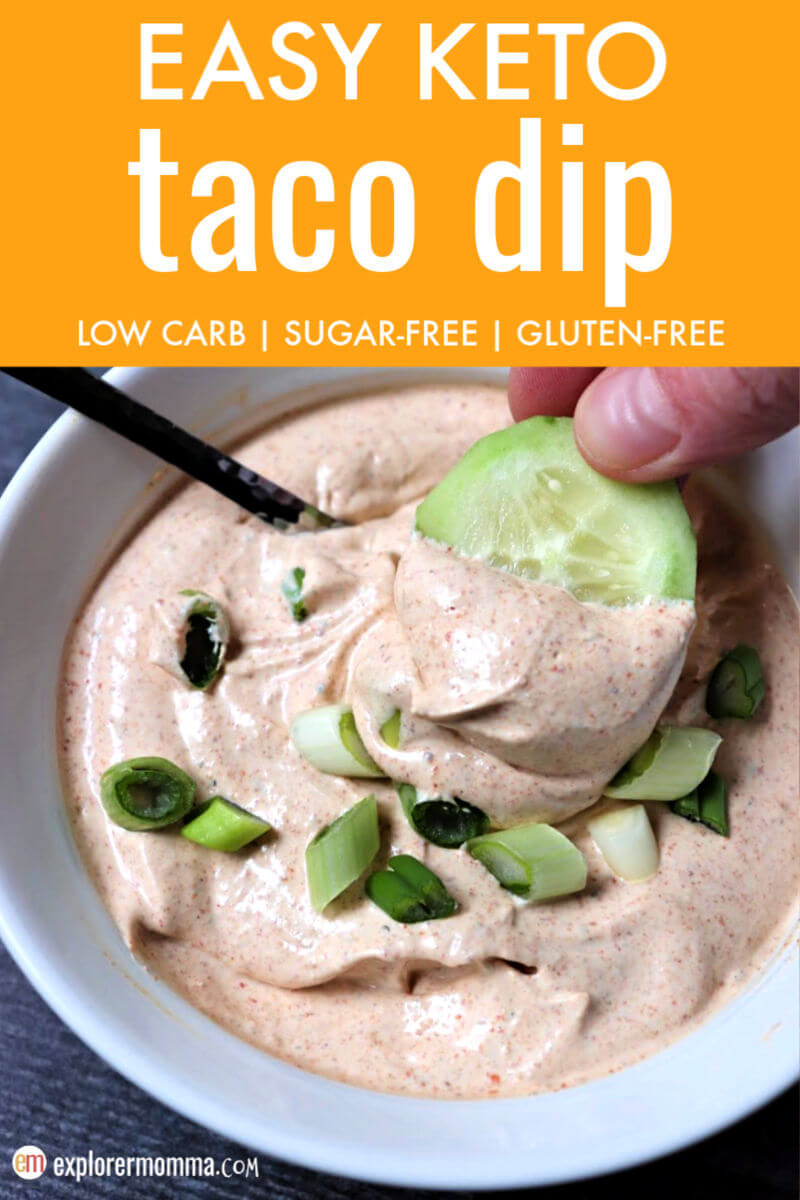 Tag me in your recipe pics on Instagram @explorermomma.
If you LOVE this recipe please consider giving it a five-star rating in the review area below!
Favorite low carb dessert recipes for parties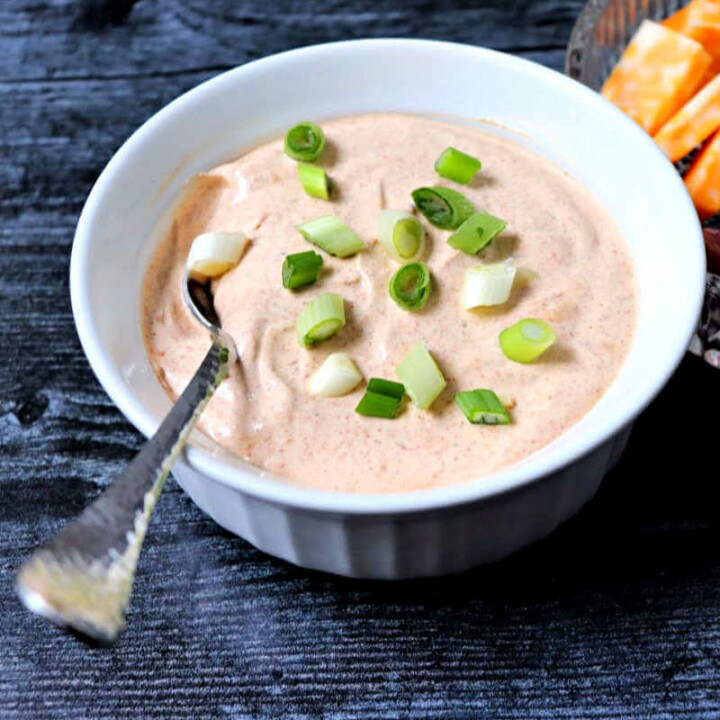 Easy Keto Taco Dip
The best easy keto taco dip to whip up with your favorite keto crudité. Gluten-free sour cream and mayonnaise base with sugar-free spices.
Ingredients
Keto Taco Dip
1 cup sour cream
½ cup mayonnaise (sugar-free)
2 tbsp taco seasoning blend
Taco Seasoning Blend
2 tbsp sea salt
2 tbsp cumin
2 tbsp chili powder
1 tbsp garlic granules (or powder)
1 tbsp onion powder
1 tbsp paprika
½ tbsp dried oregano
½ tbsp dried cilantro
1 tsp mustard powder
½ tsp cayenne pepper
Instructions
Keto Taco Dip
Place the sour cream and mayonaise in a medium bowl and mix it together well.
Add the two tablespoons of Taco Seasoning Blend and continue to mix until all is evenly incorporated.
Refrigerate for 2 hours or overnight for best flavor. Stir and spoon into a dip bowl to serve.
Taco Seasoning Blend
Mix all the ingredients together and pour them in a spice container to store. Shake it well so everything is evenly dispersed. It can then be used in Keto Taco Dip on taco meat or whatever you wish.
Notes
Nutritions Facts for the Keto Taco Dip
Servings 13.0 Calories 82 Total Fat 8 g Saturated Fat 3 g Monounsaturated Fat 0 g Polyunsaturated Fat 0 g Trans Fat 0 g Cholesterol 21 mg Sodium 177 mg Potassium 3 mg Total Carbohydrate 2 g Dietary Fiber 0 g Sugars 1 g Protein 1 g Net Carbohydrate 2 g
Nutrition Information:
Yield:

13
Serving Size:

1 grams
Amount Per Serving:
Calories:

82
Unsaturated Fat:

0g
*Nutrition Facts per MyFitnessPal.com. For most accurate facts, calculate your own with the exact ingredients you use in the recipe.
NUTRITION DISCLAIMER
Please be aware I am not a medical specialist or nutritional professional. On this blog, I share recipes and what works for me. Please do not take anything on this blog as medical advice and always consult with your doctor before starting any diet or exercise program.
I use
Myfitnesspal.com
to calculate nutrition facts as a courtesy to my readers, and I remove erythritol from the final carb count and net carb count because it does not affect my own blood glucose levels.
This is as accurate as possible, but it's best to independently calculate nutritional information on your own with the specific ingredients you use.
I expressly disclaim any and all liability of any kind with respect to any act or omission wholly or in part in reliance on anything contained in this website.