This page contains affiliate links. Tbilisi, Georgia
I've always been attracted to different kinds of architecture, specifically doors and windows. Over the summer we took the kids to Tbilisi, Georgia and then around the country. Naturally, I spent much of the time chasing the kids around, but I also tried to get some good photos to remember the trip. Time and time again I found myself taking pictures of doors, windows, and buildings.
What draws your eye to a door or a window?
To me, a door or a window can say or hide much about a culture. Moreover, a closed-door always makes me more curious. Curiosity's not a bad thing, so the monkey tells us, but it makes one wonder. What is behind that ancient wooden door?
When I was in college, I spent some time in Oxford, England. There you can walk the streets and see so many closed doors, but then suddenly one opens up, and you get a peek in. Is it to a stairway or a room? No, it opens up to a beautiful quad grassy area with pathways and more buildings across. The colleges of Oxford allow only the chosen ones in through their doors to the beauty of the grass, gardens, and the inside buildings. As a curious one, I had to get myself invited into a few: to a play, a lecture, and even in with a tourist group.
Possibility
So really, it's the possibility of what's behind that door or window that may draw you to it. Whenever I travel I look at the different buildings, old, new, run-down, or immaculate. Especially when traveling in Tbilisi, Georgia and the surrounding areas, what you expect to find on the inside of a door is not at all what you find when you go in for a visit. A run-down building with trash around it, some broken brick, and wires hanging about can lead you into to a modern state of the art apartment, nothing like you'd expect.
Imagine
Now sit back and imagine. Look at some of these buildings and doors in Tbilisi, Georgia and around the country. Georgia is a beautiful mountainous country with beaches on the Black Sea, skiing in the Caucasus, vineyards, and powerful traditional music and dance. This area of the world's also had a difficult history, but so many of the strong people there have risen above the hardships and celebrated their culture and traditions in a modern Georgia.
What do you think's behind that door?
Tbilisi, Georgia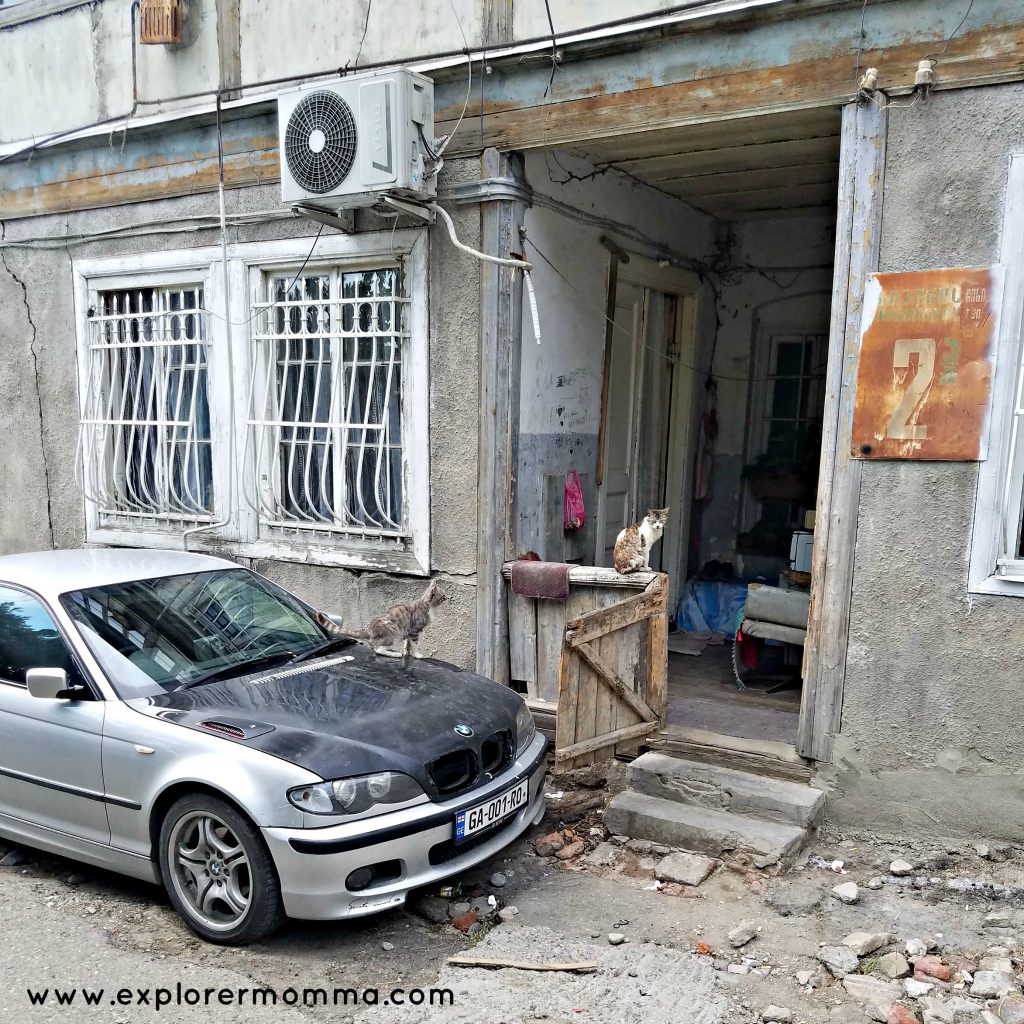 What's inside this building? Is it someone's home, an office? Has it been abandoned or now inhabited by cats? Who owns the car in front of it?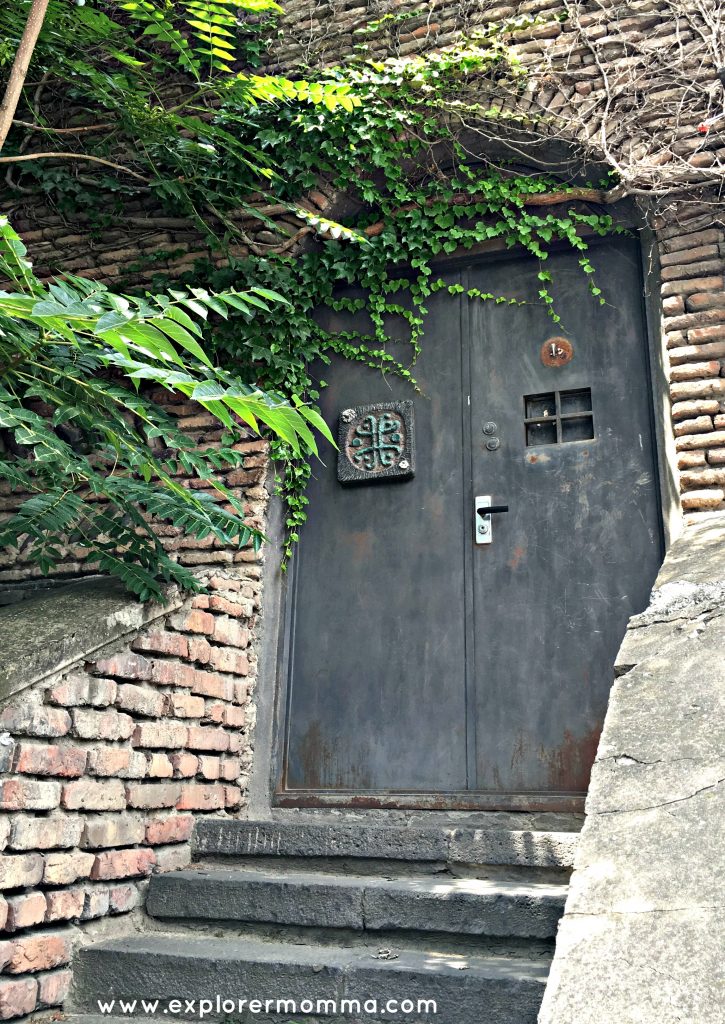 Now, what's behind this door? Is it a church, an office, or a storage area? In addition, who goes through this door, and what does that symbol mean?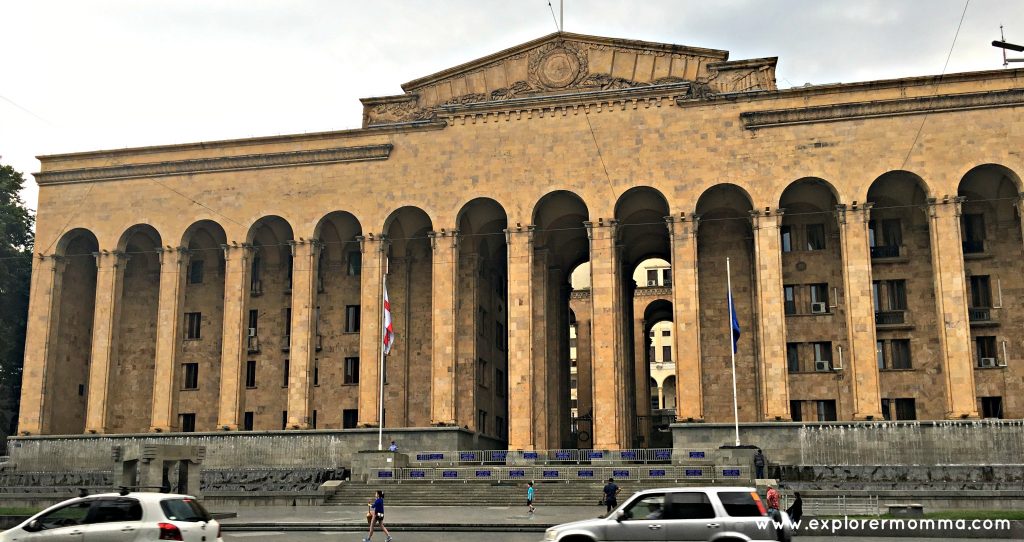 This building has seen a lot. Built in Soviet times, members of Parliament convene here and make decisions for the country. What is the monument on the front steps? Furthermore, who else has walked those steps and tried to go through those arched doorways?
A woman carrying a cross. Who could she be? Why Saint Nino brought the distinctive cross to Georgia, formed out of grapevines and entwined with her own hair. Orthodoxy is a major part of the daily lives of many Georgians. Who's behind this door?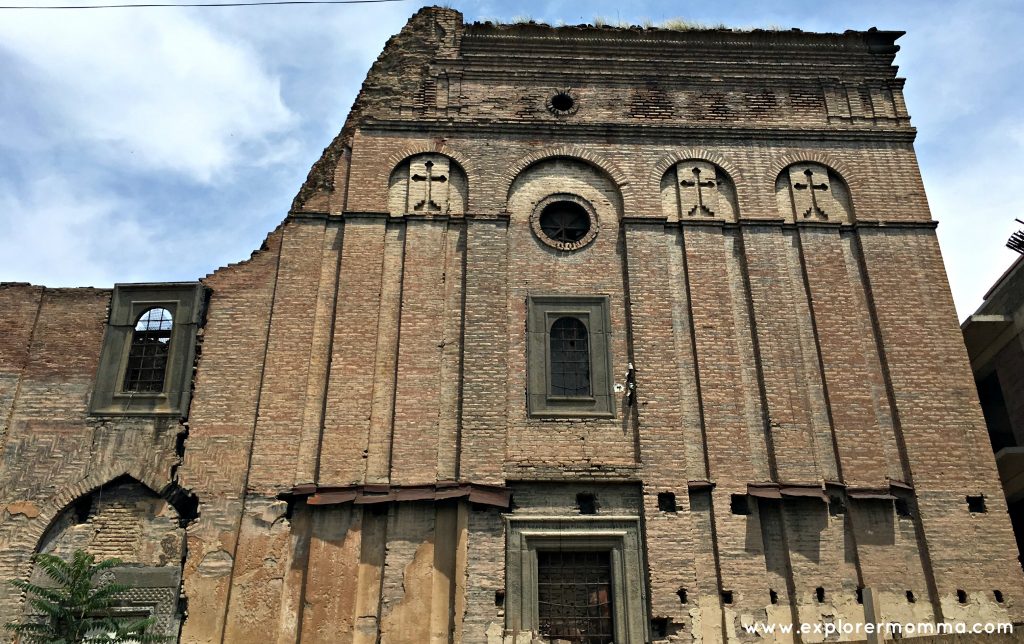 What has happened to this once ornate church? Did this happen during Soviet times? Who goes through those doors now?
How many people live in this house? How long has it been in the family? Does the design on the rug mean anything?
More Tbilisi, Georgia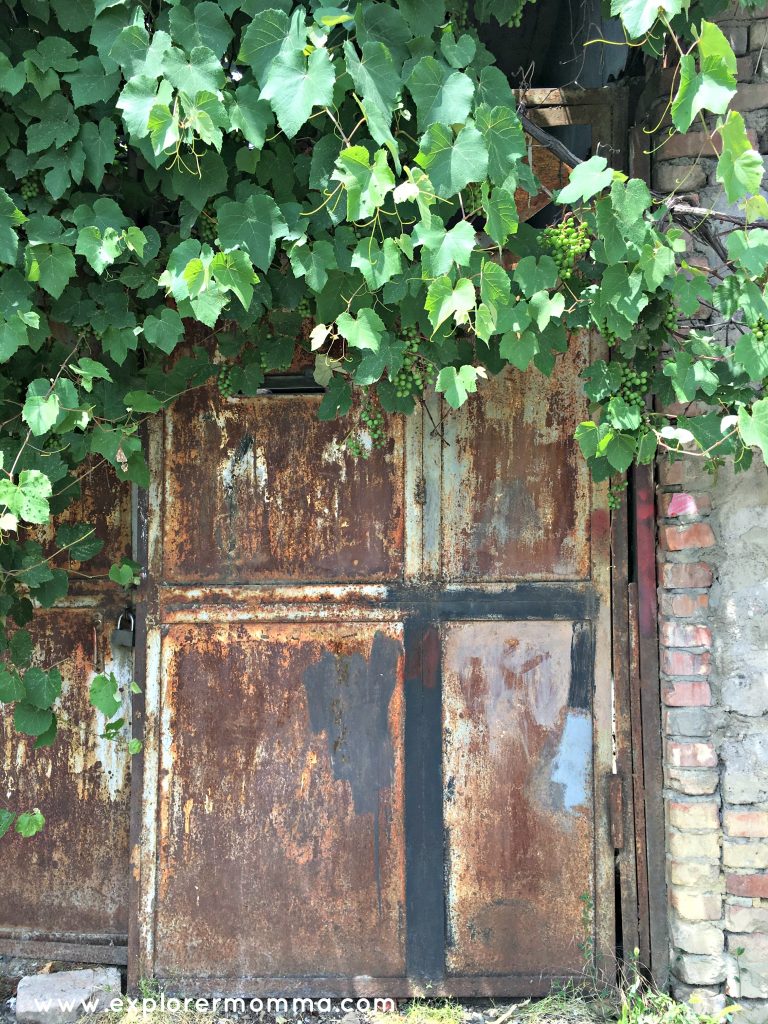 Do you see those vines hanging down? In Georgia, you will see grapevines on nearly every house. Traditions run deep, and Georgians make wine to celebrate and welcome guests. It's truly an art form. I wonder who planted this vine in the middle of the city?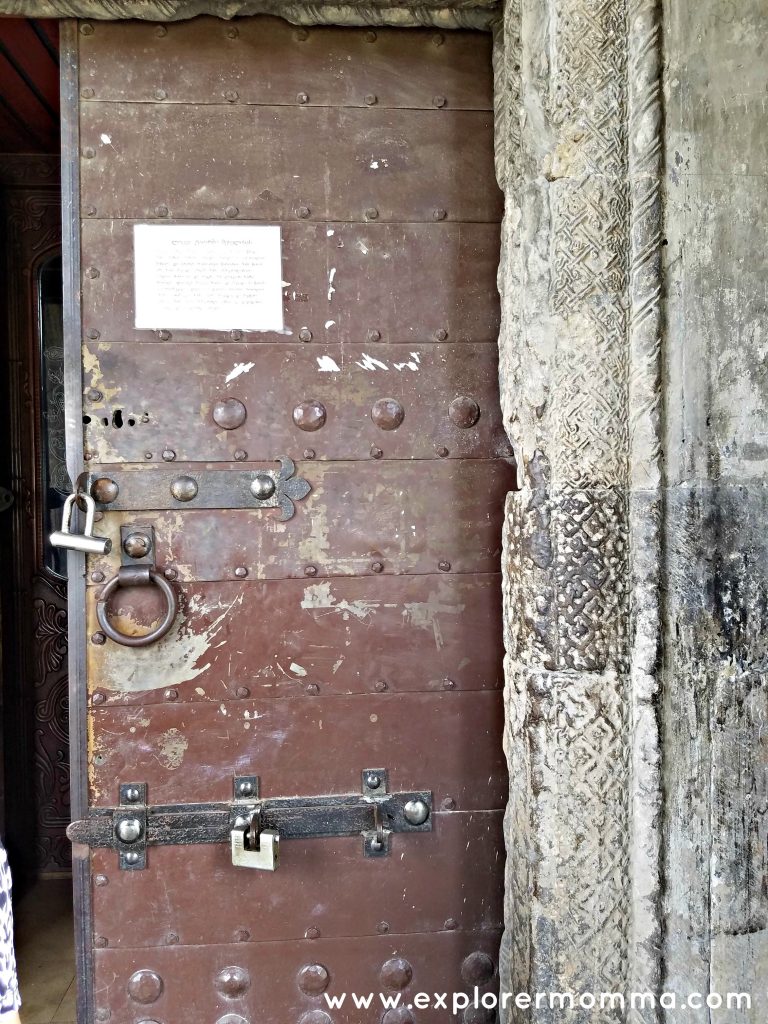 How long has this door been in place? It's not a work of art like the Saint Nino door, but it tells a history just the same.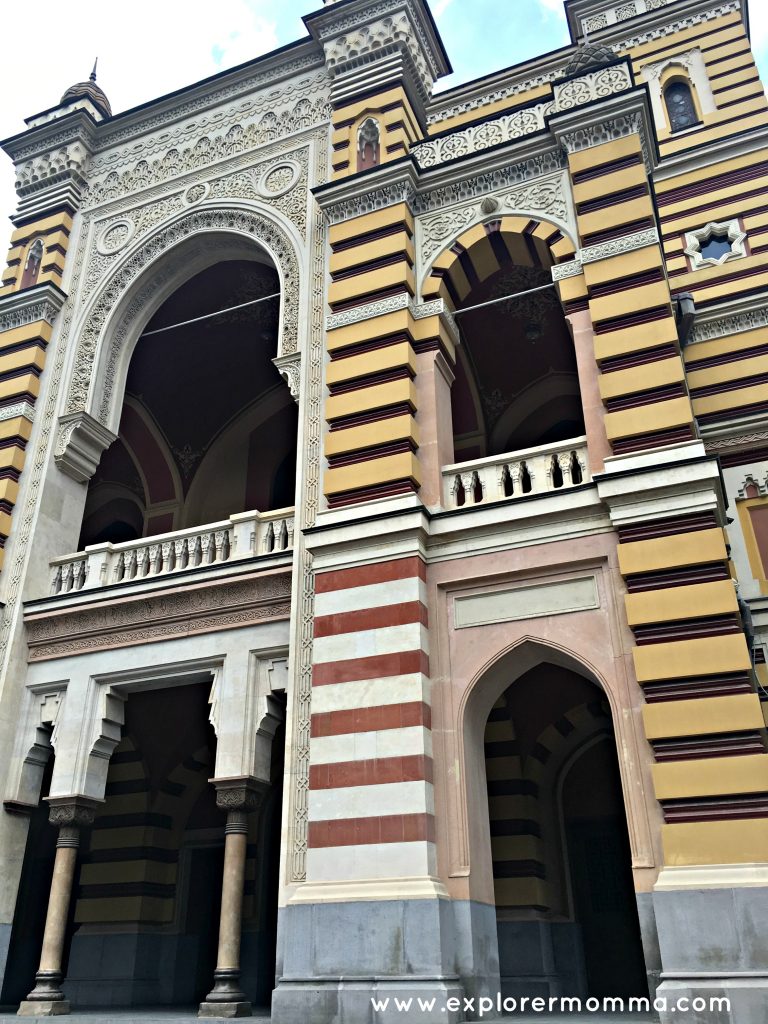 What is this place? Can you imagine a famous opera singer on the balcony? The people are dressed up to attend an orchestra or boys' choir performance. It's the Tbilisi Opera house!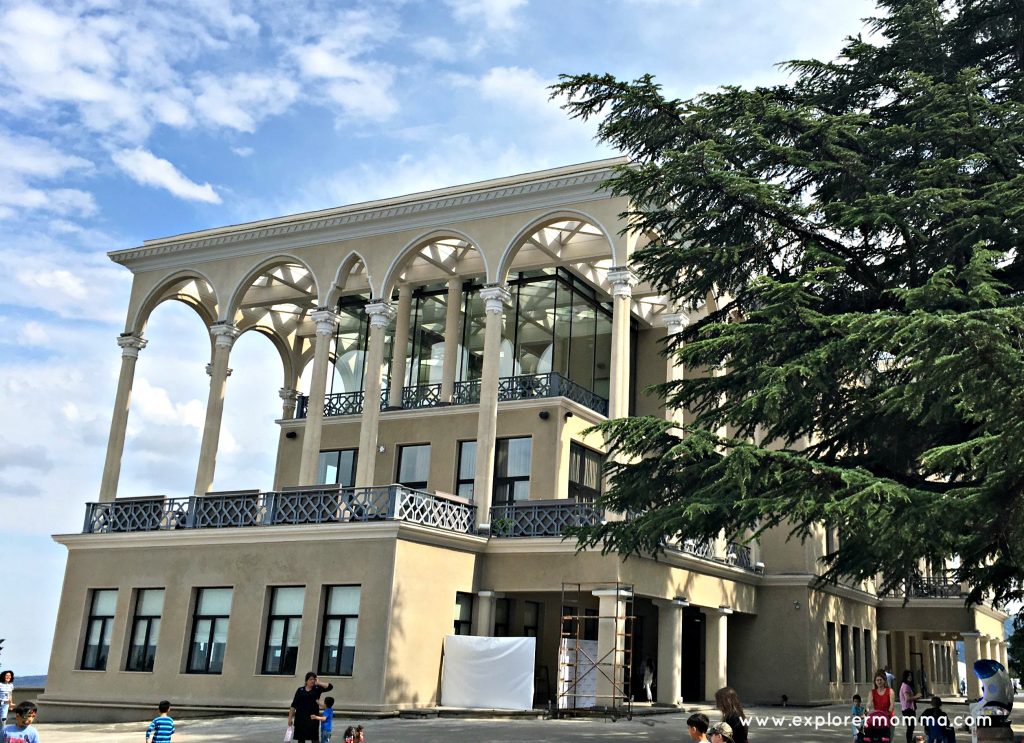 If you're a fan of old Soviet movies, I've been told this restaurant appears in all the ones with scenes in Tbilisi. Famous movie stars, politicians, and the well to do have dined at this restaurant at the top of the mountain overlooking Tbilisi, Georgia. The funicular brings you up to the top from the center of town. I can imagine quite a few scenes happening here!
Beyond Tbilisi, Georgia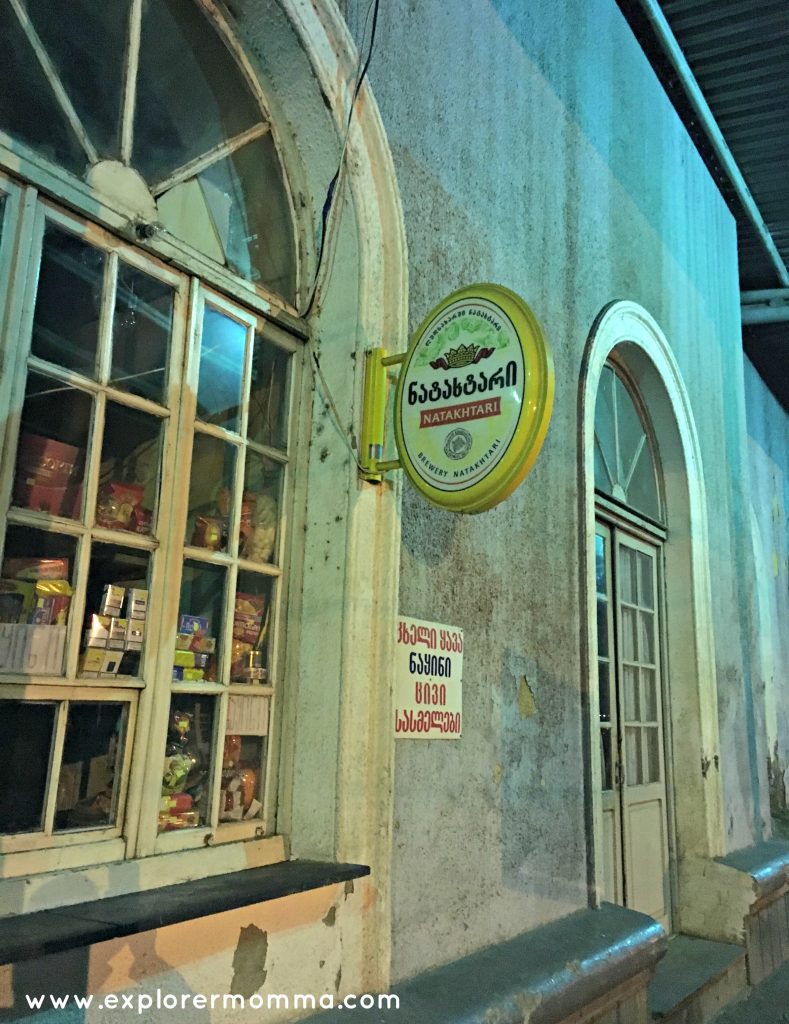 Train station doors by night. Was that a bat that just dive-bombed me?! Look out for ghosts! Phew, that's just my shadow.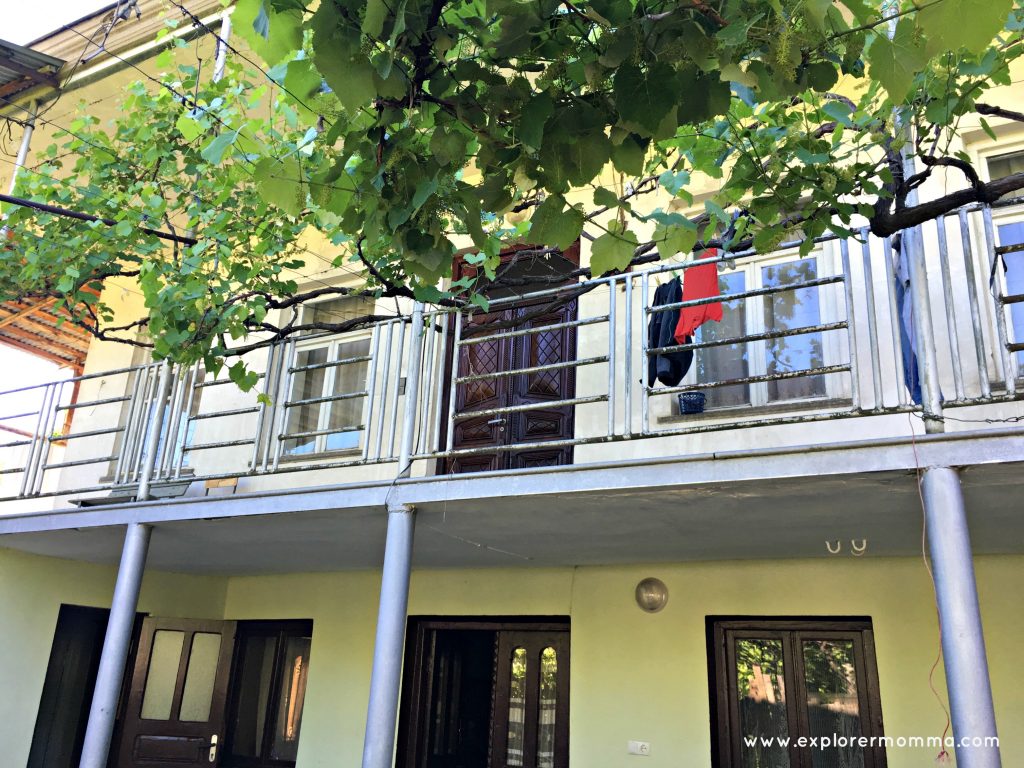 Here's a cheerful house front. Grapevines, laundry, a happy yellow with open doors inviting over the neighbors.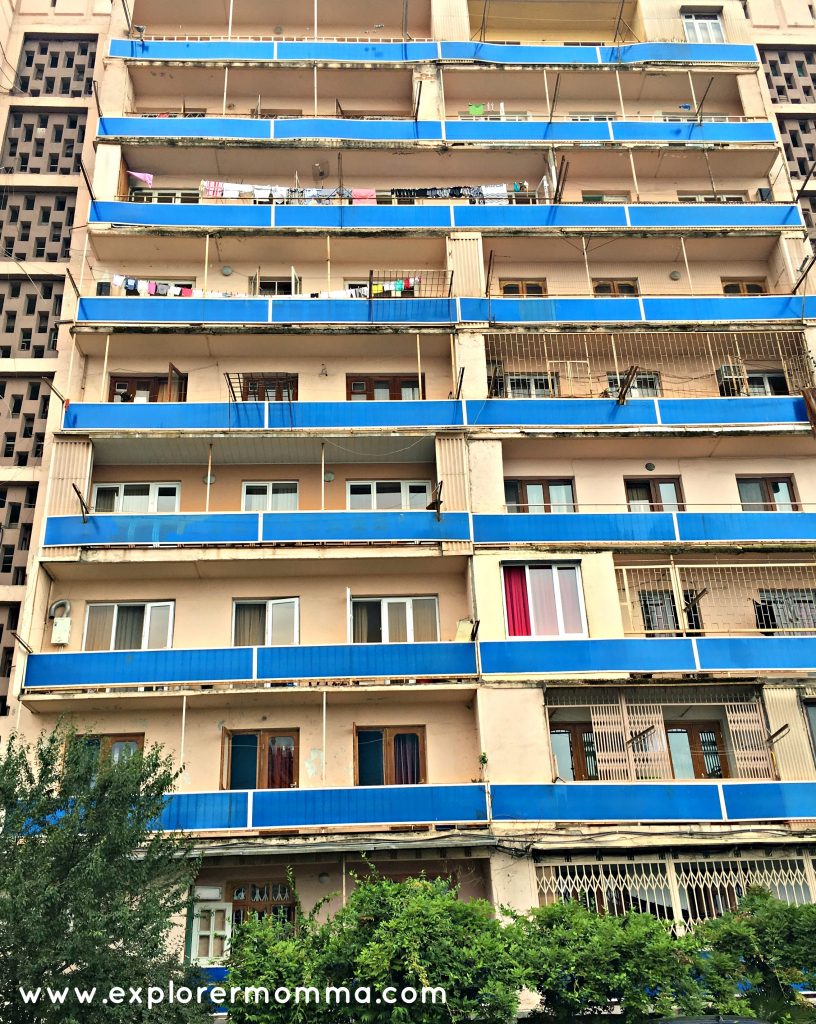 What is it like to live in one of these giant apartment blocks? How could each one be individualized to the tastes of its owner?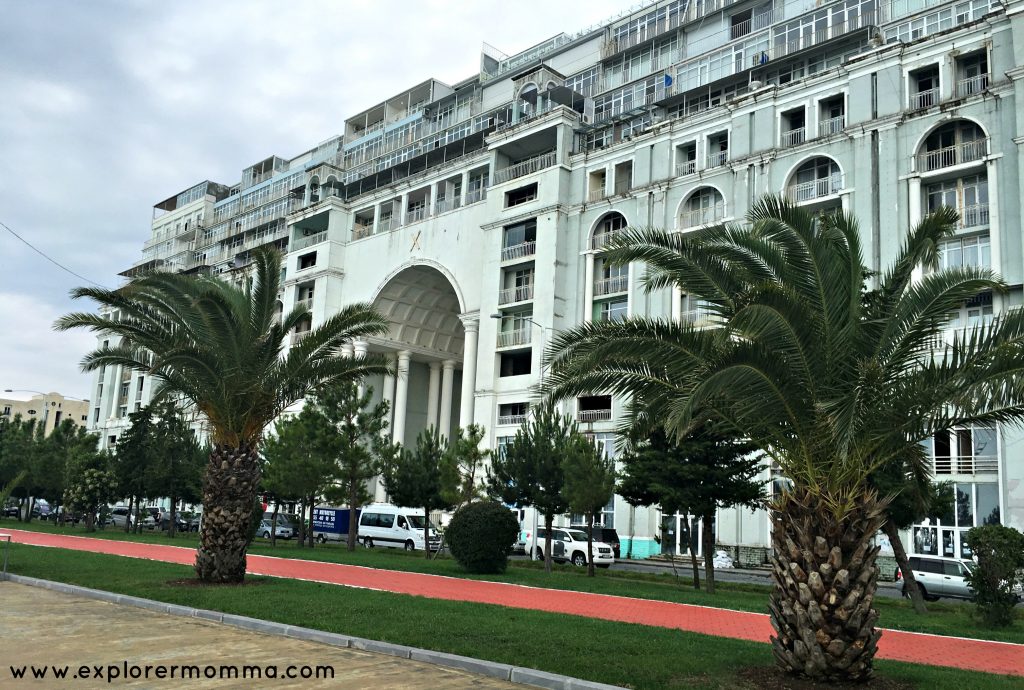 Imagine this building in its prime. Who would have stayed here at this prime location on the beach of the Black Sea? Vacationers, government leaders? Maybe someone on house arrest?? What do you think happened here?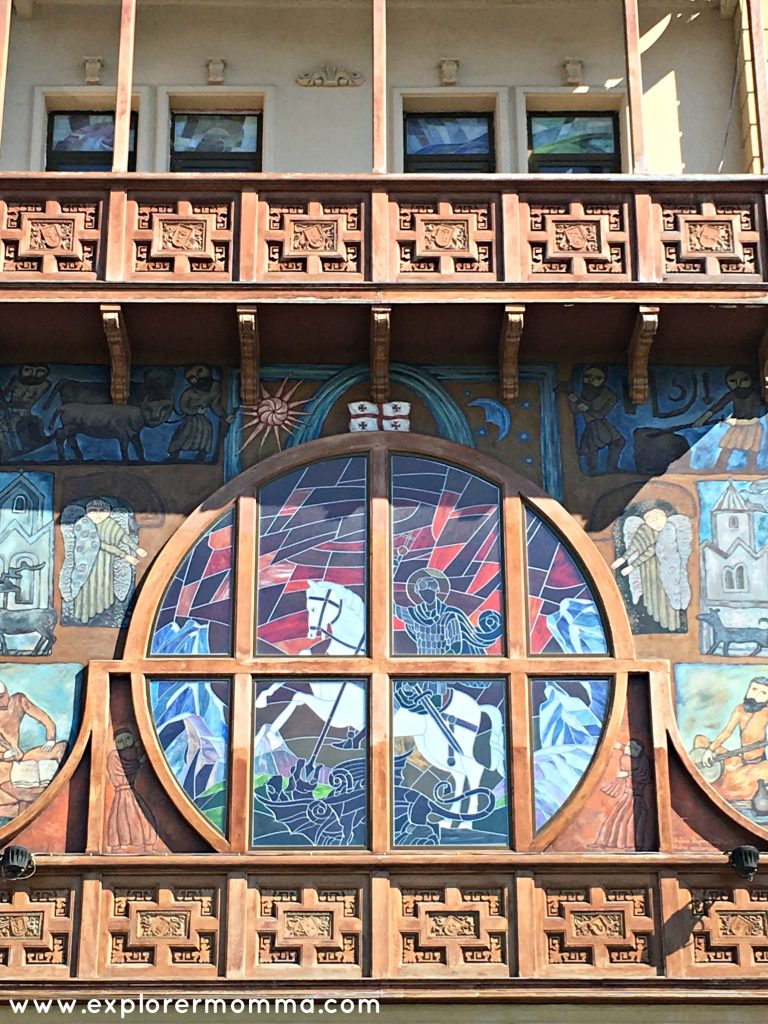 Saint George is not only the Patron Saint of England but also of Georgia. Who doesn't love the idea of George slaying the dragon?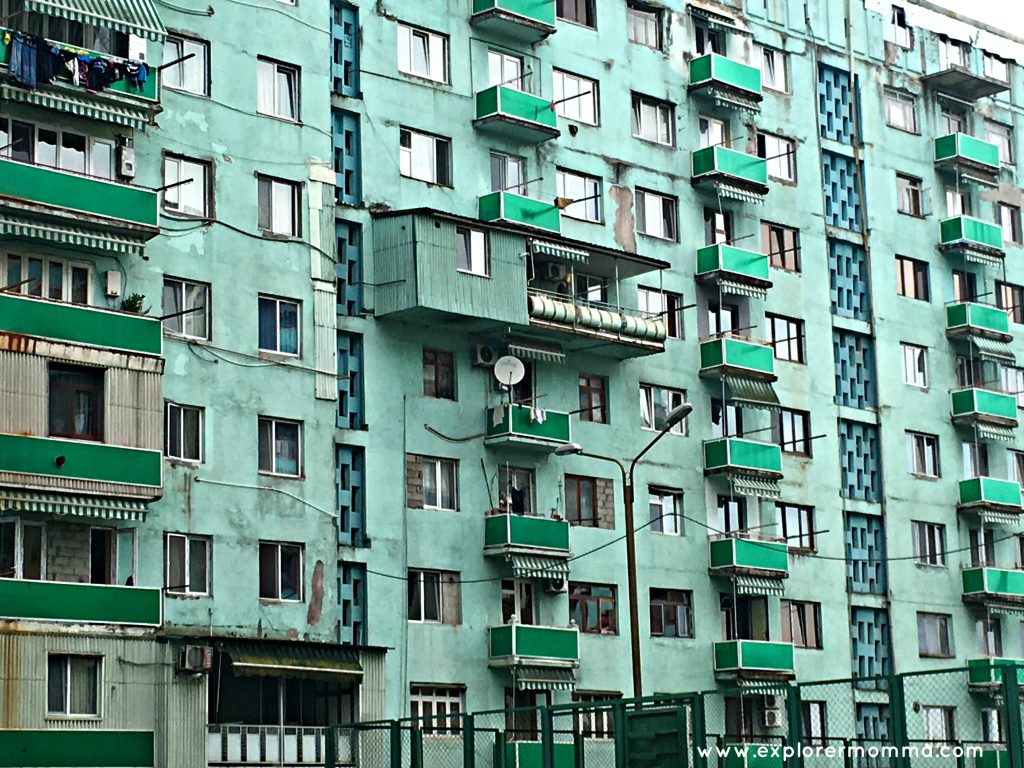 Again we have the apartment block, but here at the seaside, it's a brighter shade of green. How many people live here? Incidentally, are they rented out or for vacationers? Hmmm…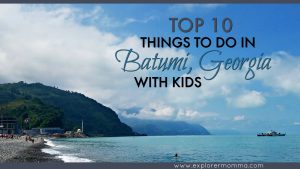 Check out the Top 10 Things to do in Batumi, Georgia With Kids!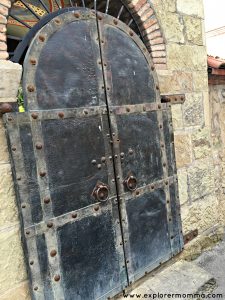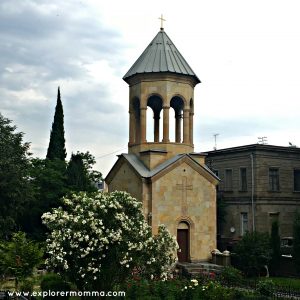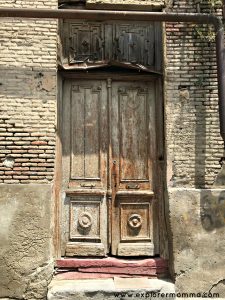 Follow the Open Door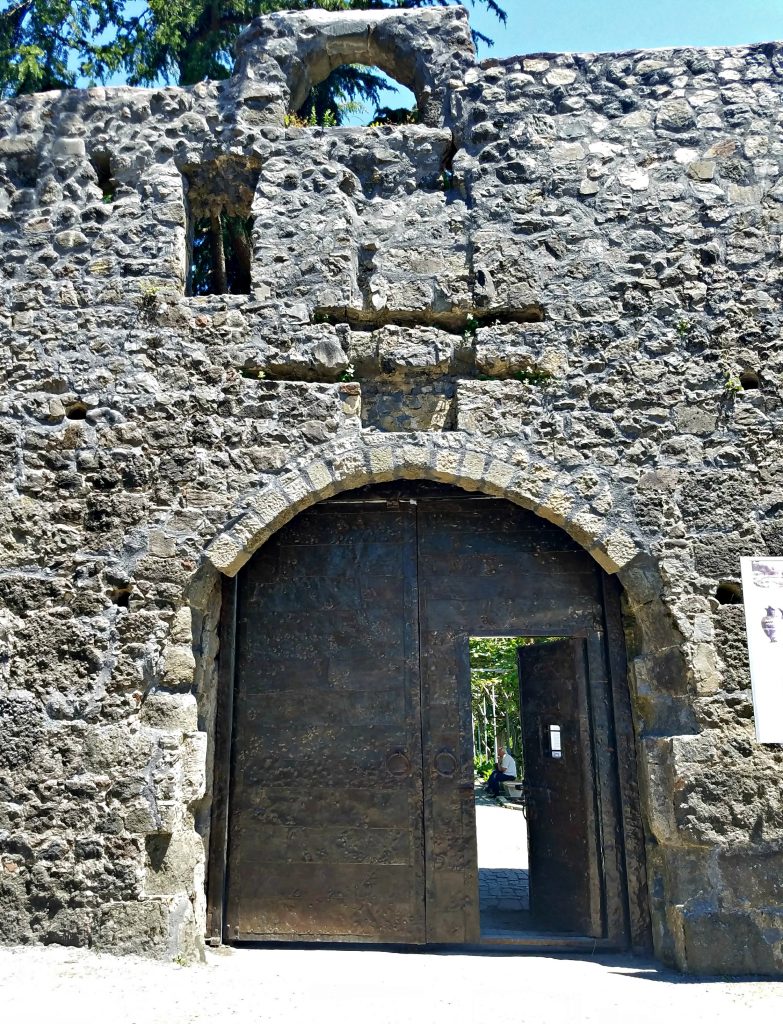 Be curious. Wander. Travel is an education in so many things. Listen to the stories of the people around you. The doors will open up, and you'll be invited in to be a part of a new culture, tradition, and way of life.
Writing Prompt
Any one of these pictures would make an awesome writing prompt for a short story. If you use one I'd love to read it! Take the time and go through that door to a new world!
Curious to know more? Click on the object to take you to it on Amazon: