Searching for Denver things to do with kids? You really can't go wrong with a zoo or aquarium in my experience, and when one has an ocean-life obsessed 4-year-old, the Downtown Aquarium is the obvious choice.
Spring Break Activities: Denver with kids
Spring Break this year was two different weeks for my two kids (preschool and elementary) so we weren't able to go on any far off adventures. We decided to content ourselves with a staycation and do some short day trips from home. Furthermore, the trip to the zoo was a no-brainer easy quick day trip, and the kids were super-excited.
We had our day all planned out and were set to spend at the Denver Zoo. However, as we drove into the city I noticed a lot of traffic as we got closer and closer to the zoo. Then it was discovered all the cars were actually turning into the zoo parking, the parking garage was already full, and the neighboring museum and park lots were full of zoo patrons as well.
As we drove farther and farther looking for a parking spot, I watched the masses head toward our destination. Because of my perceived lack of air due to the sheer crazy number of people, my mind began screaming, "Get out of here! Now, while you still can!"
There's not a lot I find more miserable than inching around in giant crowds, and so I suggested we forego the zoo and try the Downtown Aquarium. Needless to say, I expected some squawking, but the rest of the family immediately agreed (amazing), and we were on our way leaving the throngs behind. Phew!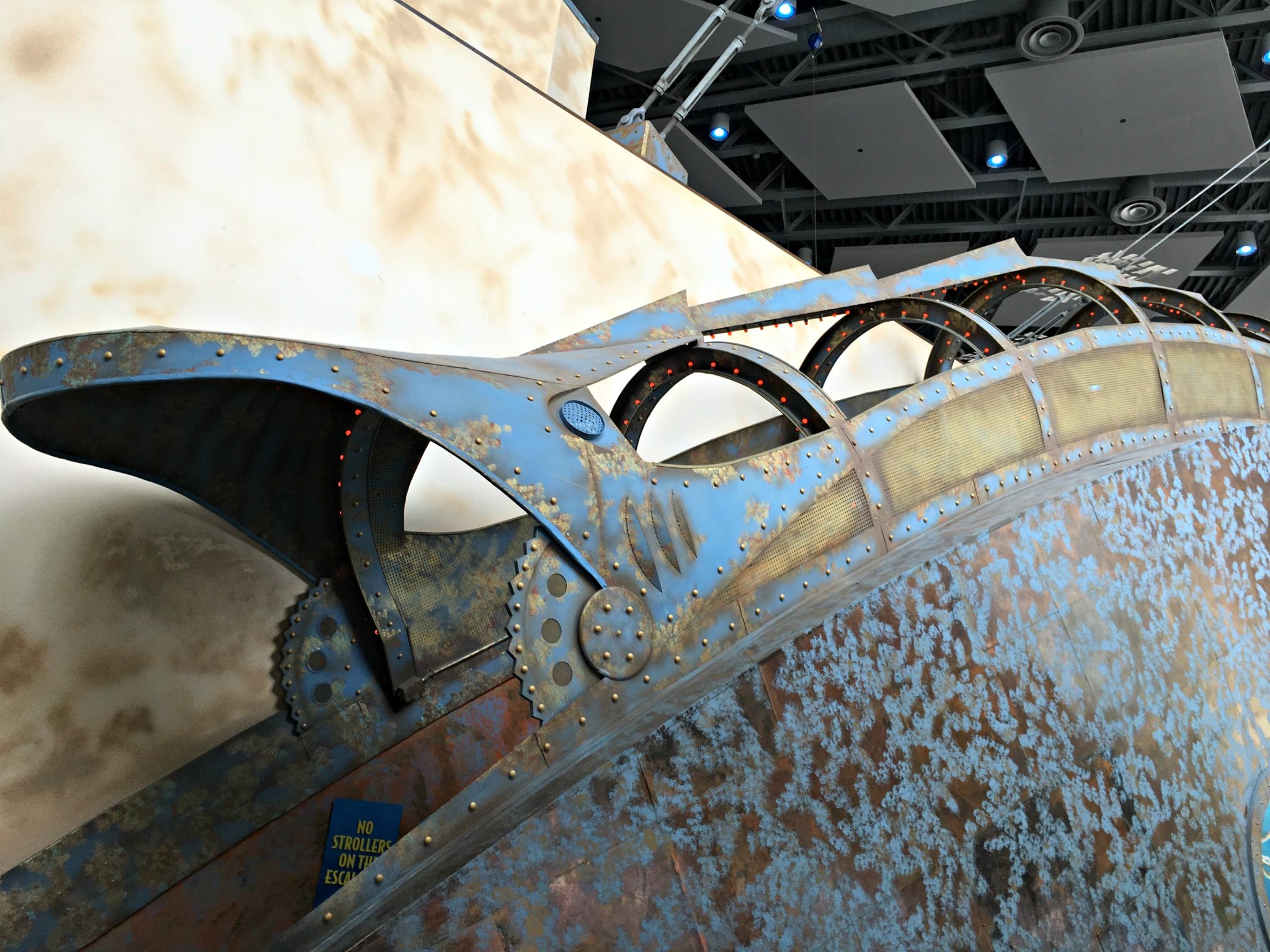 The Downtown Aquarium is a great educational place for kids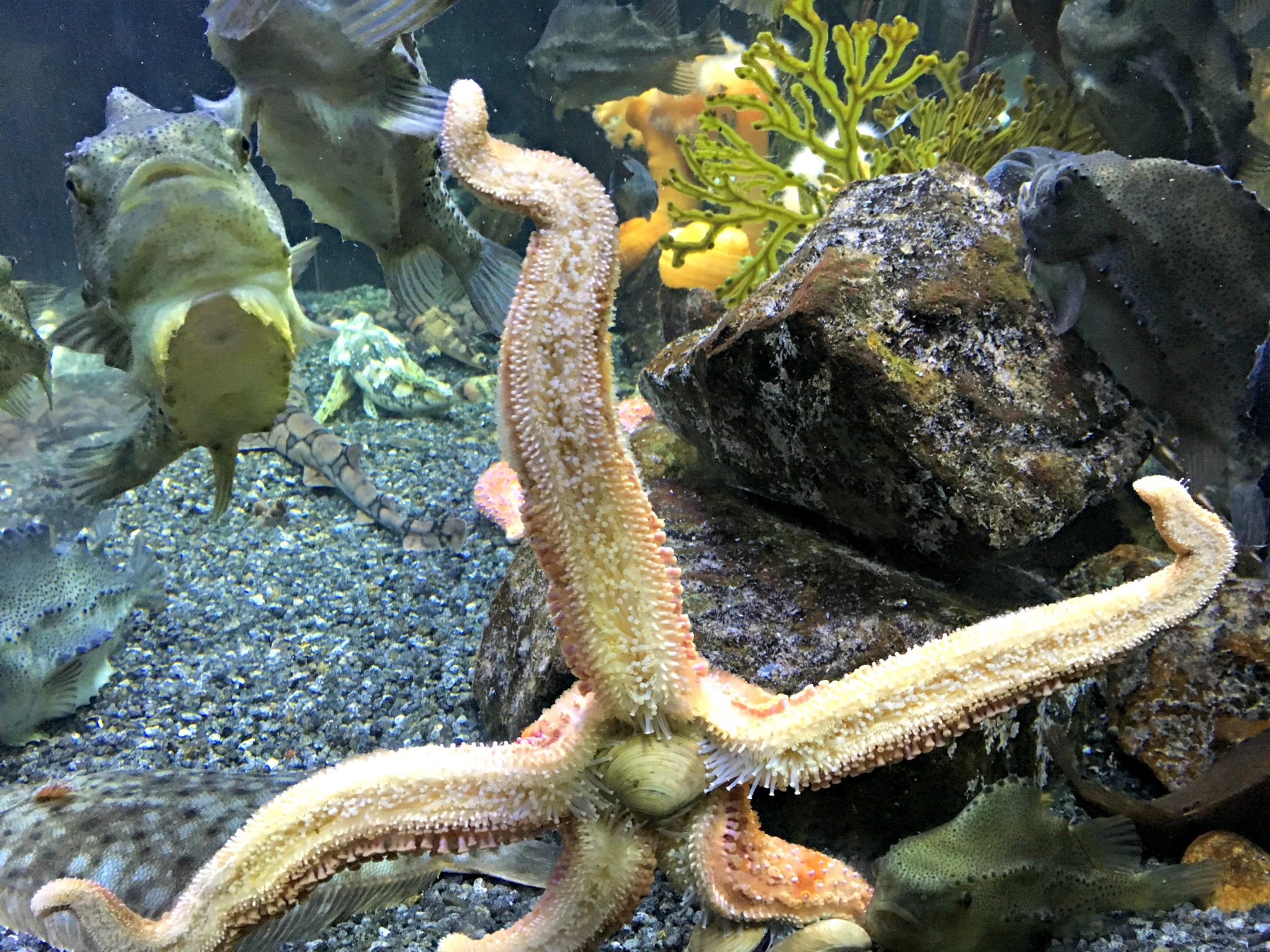 The Downtown Aquarium has a ton to offer and impressively looks out over downtown Denver. First of all, the escalator as you enter looks like a giant metal fish sort of in the style of Captain Nemo's submarine from 20,000 Leagues Under the Sea. You get swallowed by the fish and head up to the main floor to begin your tour.
There are some remarkable displays, and then the tanks begin. Big tanks, little tanks, wall tanks, table tanks, you name it, and you can see some sort of marine life in all of these.
My son loved them all but was especially transfixed at the massive shark tanks. He stared at them awhile before he recovered himself and began to lecture on the different kinds of sharks.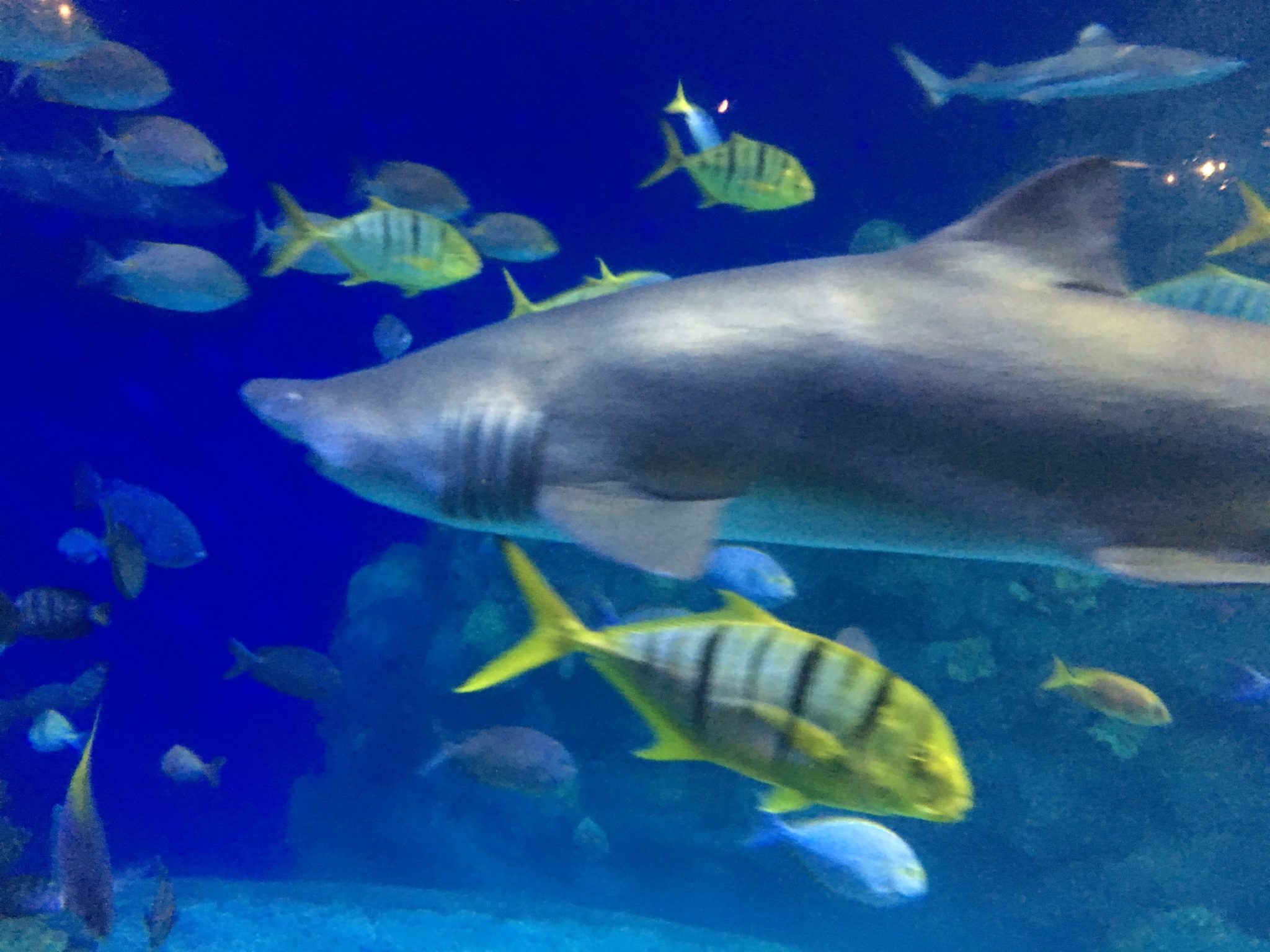 If you get tired of marine life, there are also areas with snakes, tarantulas, macaws, and even a tiger! Moreover, if you're not expecting to see the tiger you can actually get quite a surprise after going through the glass tunnel tank.
You're still marveling at the manta rays and eels and bam! You walk straight toward a glass wall, and you're face to face with a tiger! Now, he has a pretty large area and is often up on top of a bunch of rocks where he's hard to see. Still, it is possible for him to walk right up next to you.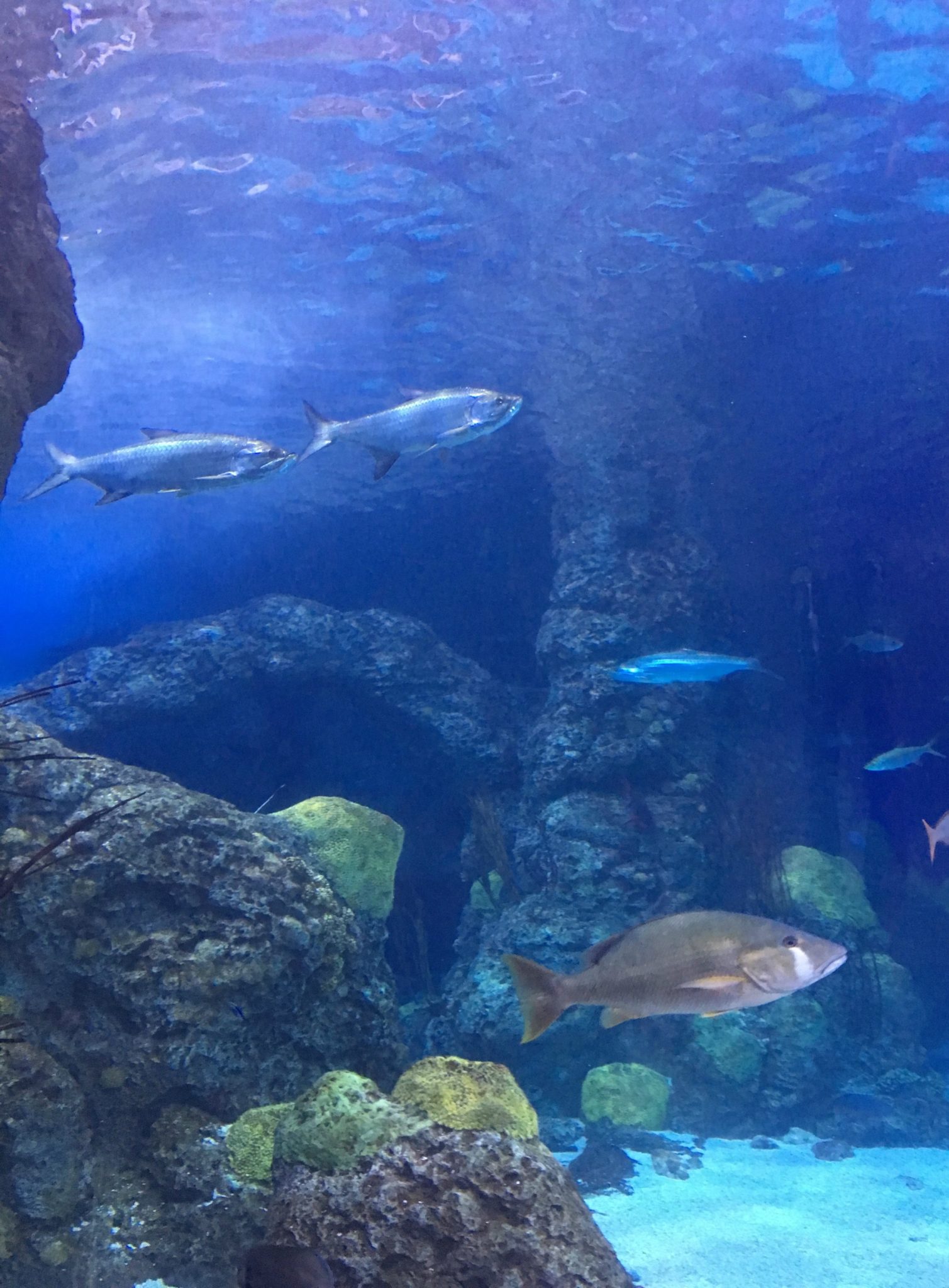 Try Carlsbad Caverns With Kids: 10 MUSTS For An Amazing Visit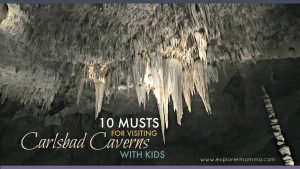 Hands-on activities for kids
In addition to the displays, there are some cool hands-on areas. Kids can carefully feel stingrays, starfish, horseshoe crabs, and even some small sharks.
My daughter was fascinated by the thought of actually touching a shark, and it was the favorite thing she did her entire visit.
Also, a close second favorite was when she got to see "actual, real-life mermaids" to quote her. Be sure to look for the mermaid dive times when they swim in the tank with the fish. Later she actually got to talk to one of them, wow!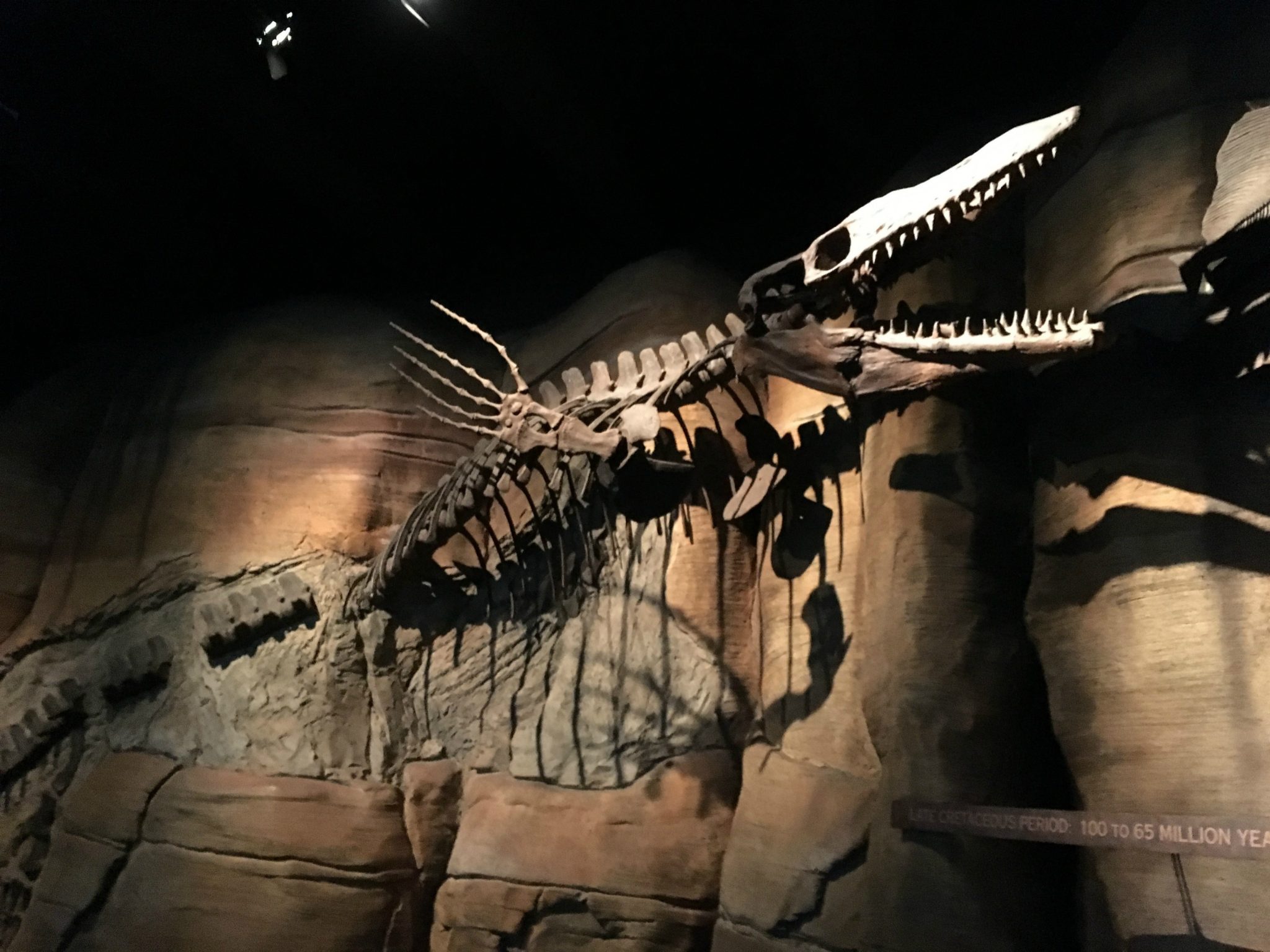 My son, on the other hand, did not feel the need to touch the sharks and all the rest. He stated his favorite part was seeing the Giant Pacific Octopus, better known as Jackie. Jackie was active when we came by and was all over the tank with her eight legs whirling.
"We could go to the Pacific Ocean and see a bigger one, but Jackie is nice," the small one determined.

Denver things to do with kids: the Downtown Aquarium Restaurant
If you're wanting to eat at the Aquarium, the restaurant is definitely an experience. The seating area is surrounded by large fish tanks of fish and "mermaids" swimming about. You can make reservations at the restaurant and request to sit near the tanks, and I would recommend this particularly if you're visiting on the weekend or special day.
The gift shop is just next to the restaurant so be ready for the kids! They'll want marine life t-shirts, stuffed animals, hats, trucks, and all sorts of other trinkets emblazoned with "Downtown Aquarium".
How to cut down on Denver Aquarium costs
The one downside, in my own opinion, is the cost of the visit. It can add up quickly with Aquarium tickets, a carousel ride outside, food at the restaurant, a souvenir, and the $7 parking.
If this is a concern for your family plan it all out beforehand using the current prices on the Downtown Aquarium website. Then decide what you will or will not do beforehand. For example, you can bring your own picnic lunch and eat outside at the tables on the large balcony area on the second floor.
Also, you can completely bypass the gift shop if you don't plan to purchase souvenirs.
Tip: A few days before you go subscribe to the Aquarium's mailing list. The first email I received from them contained a half-off adult admission coupon so definitely worth subscribing. You can always unsubscribe after your visit if you wish!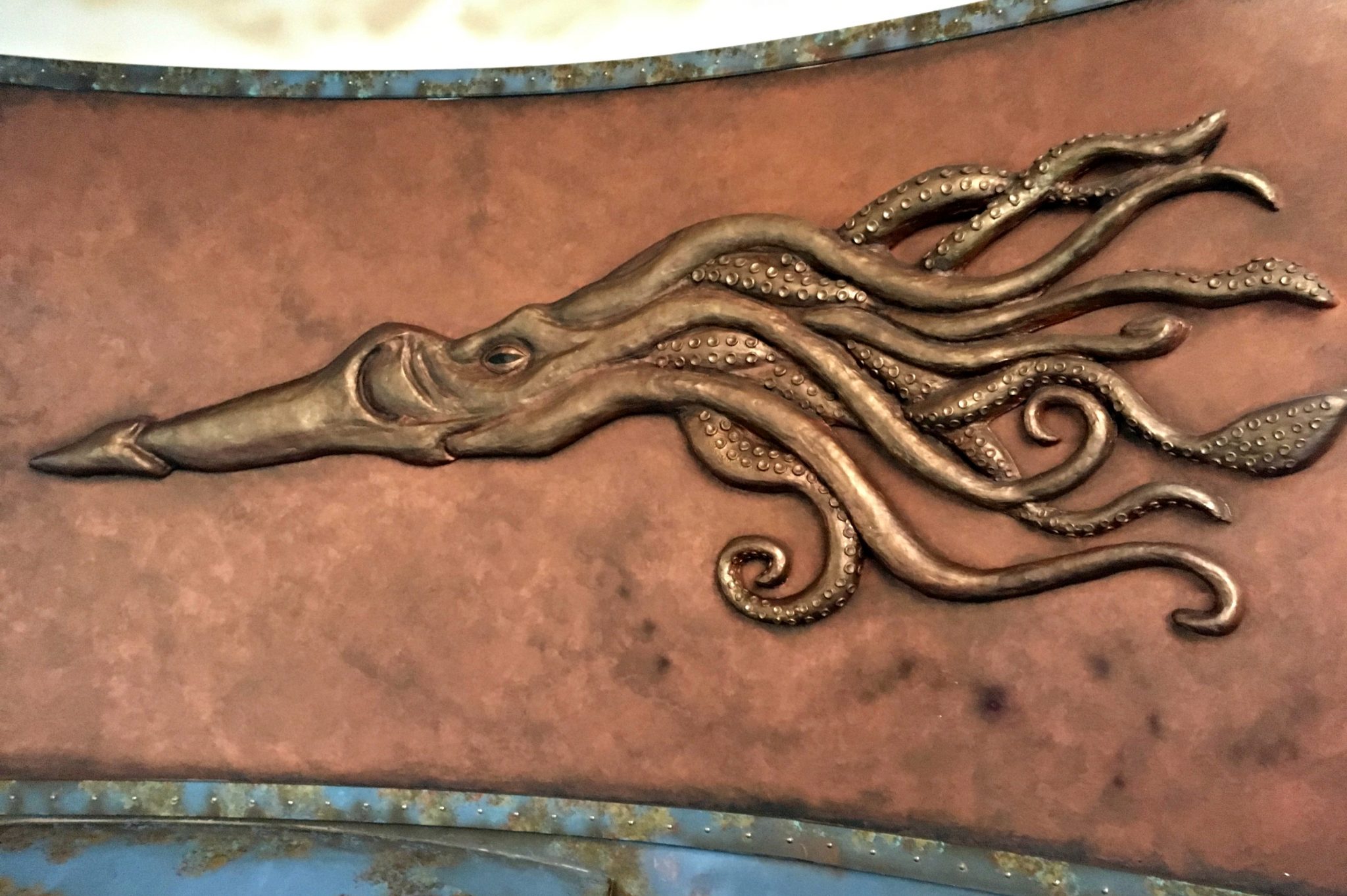 Downtown Aquarium: Denver things to do with kids
Denver Downtown Aquarium for kids
If you're looking for different Denver things to do with kids, do visit the Denver Downtown Aquarium. There are so many fish and animals for the kids to learn about, and hands-on activities! Truly, it's well worth a visit!
Also, we were incredibly grateful to have another option when our zoo plans fell through, and everyone had a fabulous time.
What's your favorite fish or animal to see at an aquarium? What are some of the other aquariums you've visited or would recommend?