Are you interested in things to do in Fort Benton? Maybe you are searching for unique Montana Vacations? Let me tell you why I consider Fort Benton to be an essential stop for great family travel in central Montana!
Before we get started, let me just tell you I was sponsored by Central Montana Tourism on this trip. However, as with anything on Explorer Momma, the opinions are entirely my own. I will only share something with you if I've experienced it, found value in it, and believe you will also.
Here's why I believe Fort Benton Montana will enchant your entire family. Let's get to it!
PIN it for later here!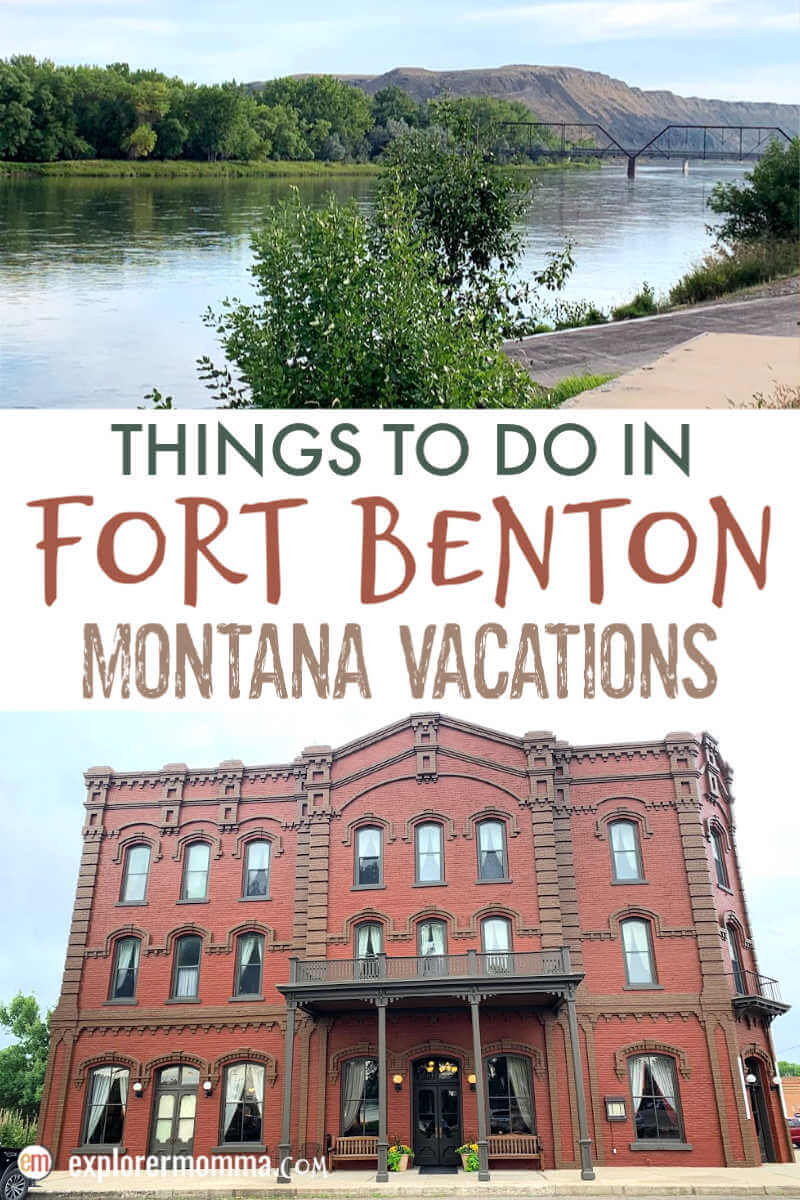 This post may include Amazon links. As an Amazon Associate I earn from qualifying purchases.
Where | Old West | Things to do | Grand Union Hotel | Union Grille | Shep | Fort Benton Bridge | Kayak/Canoe | Fishing | Old Fort Benton | Scenic Overlook | Ferry | Wildlife refuge | Movie filming?
Where is Fort Benton Montana?
If you look at a map of Montana, Fort Benton is located about 42 miles northeast of Great Falls on Highway 87. Or, locate the capital city of Helena, it's 142 miles northeast of the capital and takes about 2 hours and 15 minutes to drive.
After Lewis and Clark trekked through the area in 1806, Fort Benton was established as a fur trading post in 1846. It's known to be the longest continuously inhabited town in Montana. Quite a claim to fame!
Before the railroad came to Montana, Fort Benton was the most important transportation center in the Northwest. The key position on the Missouri River made it an popular dock for steamboats. Also, it was a crossroads of trade with roads leading in every direction carrying goods and supplies to the U.S. and Canada.
The Lure of the Old West in Fort Benton
Fort Benton was home to the "bloodiest block in the west", even more so than Tombstone, Dodge City, Las Vegas, or Lincoln County, New Mexico (Billy the Kid). Cue old west cowboy soundtrack.
According to an obliging sign on the walking path near the river, "It's a tough town, walk in the center of the street and keep your mouth shut."
Gunslingers walked the streets in this town. Though other towns may be more famous, few can claim as many to have "met eternity" in their streets, saloons, gambling dens, and houses.
Imagine in your head the smoky saloon, a table of cowboys, a game of poker. Six guns on the table to take care of the one who cheats and "won't be missed".
Another of my favorite stories is about Madame Moustache. Madame Moustache (I just like to say that name. Say it with a French accent, it sort of rolls off the tongue) and her ladies were just as, if not tougher, than the men.
A steamboat carrying a crew and group with an outbreak of smallpox attempted to dock in town. What do you think Madame did? Well, she met the boat, brandished her Colts, and with some choice words, refused landing. The boat had to continue on, and the town was not exposed to the deadly smallpox.
Does that not sound like a movie scene or unbelievable fiction novel? Kids love this stuff, and it pulls them in to learn more about the history and lives of those past.
The historical society in town has worked tirelessly to present the history of the area and its fascinating local characters. To a history-lover like myself, just knowing the Lewis and Clark expedition journeyed through before it was Fort Benton is like discovering a goldmine.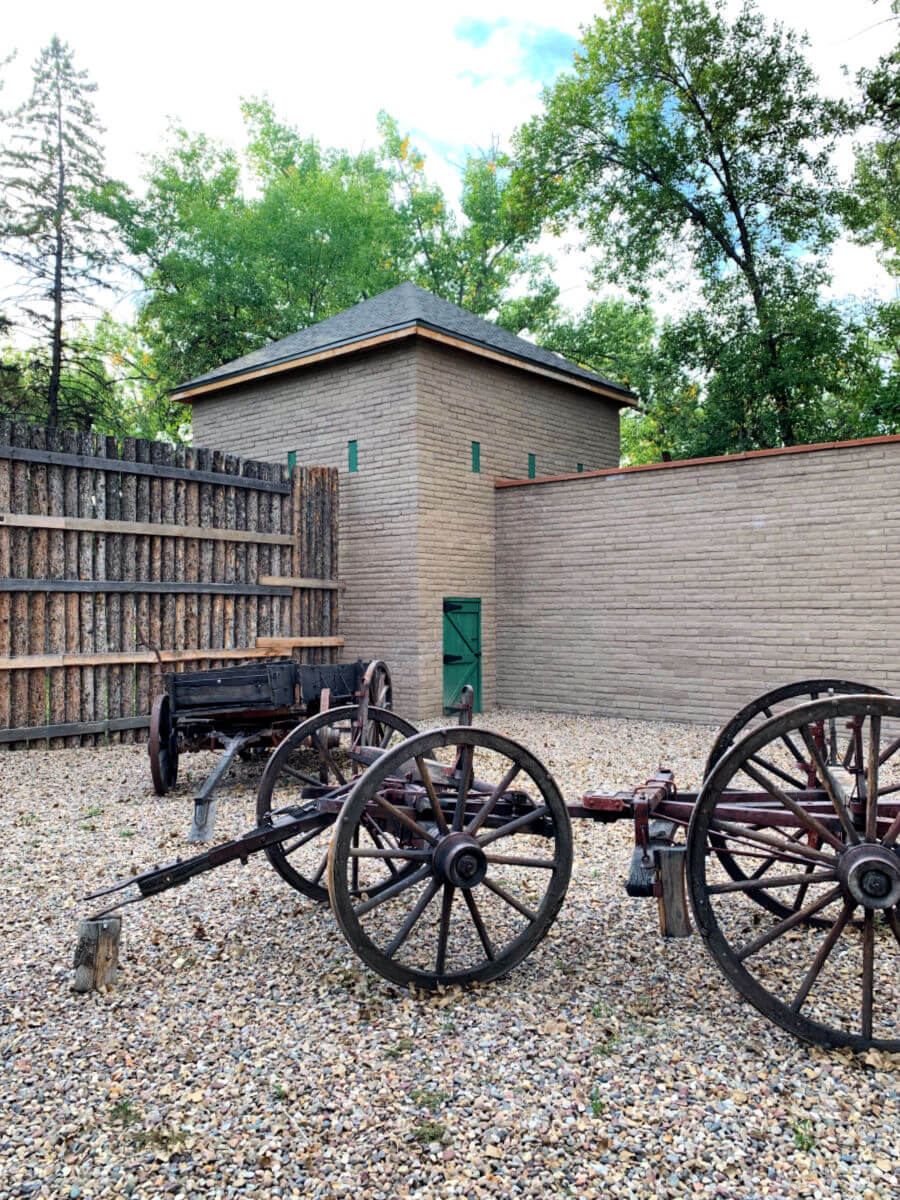 Is Fort Benton a family vacation must-see?
So despite its bloody history, yes, Fort Benton is now a great family destination.
It provides an opportunity to live the history of the area, enjoy the region's natural beauty, and participate in recreational activities on the Missouri River. Now couple that all with the now friendly welcome of the locals.
And can I let you in on a little secret? I've heard rumblings of a new film soon to grace the beautiful landscape. It may involve Ed Harris. In a cowboy hat of course. But more on that later.
Things to do in Fort Benton: Montana Vacations
1. Grand Union Hotel
The Grand Union Hotel has the sort of historic elegance I absolutely love.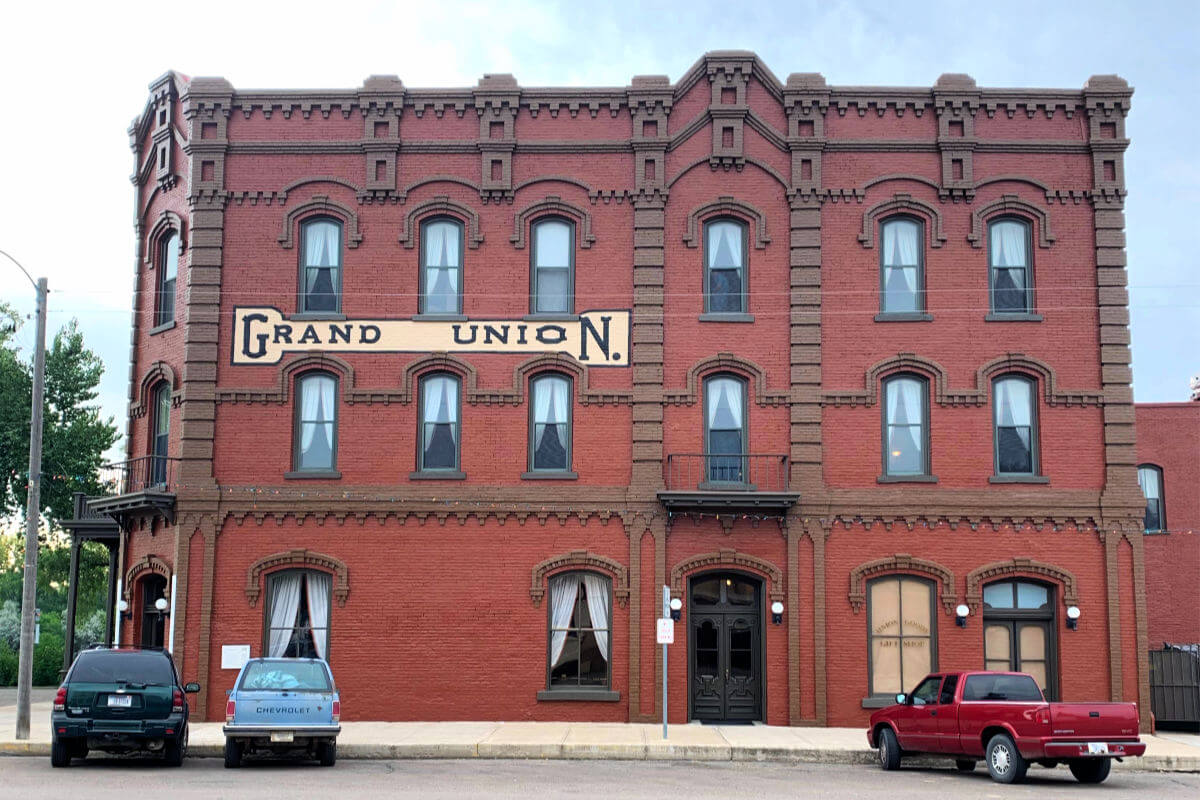 I recently finished a fabulous book called The Ten Thousand Doors of January (highly recommend) where the main characters stay in a similar-type hotel, the best of the best in a small town, however, in Kentucky. I admit, when I visit such a place my past impressions influence what I think about it greatly, and often I romanticize them through stories.
And why not? Wyatt Earp, The Ten Thousand Doors of January , even the piano and front staircase in the hotel brings to mind the refinement and style of the Grand Staircase from the Titanic.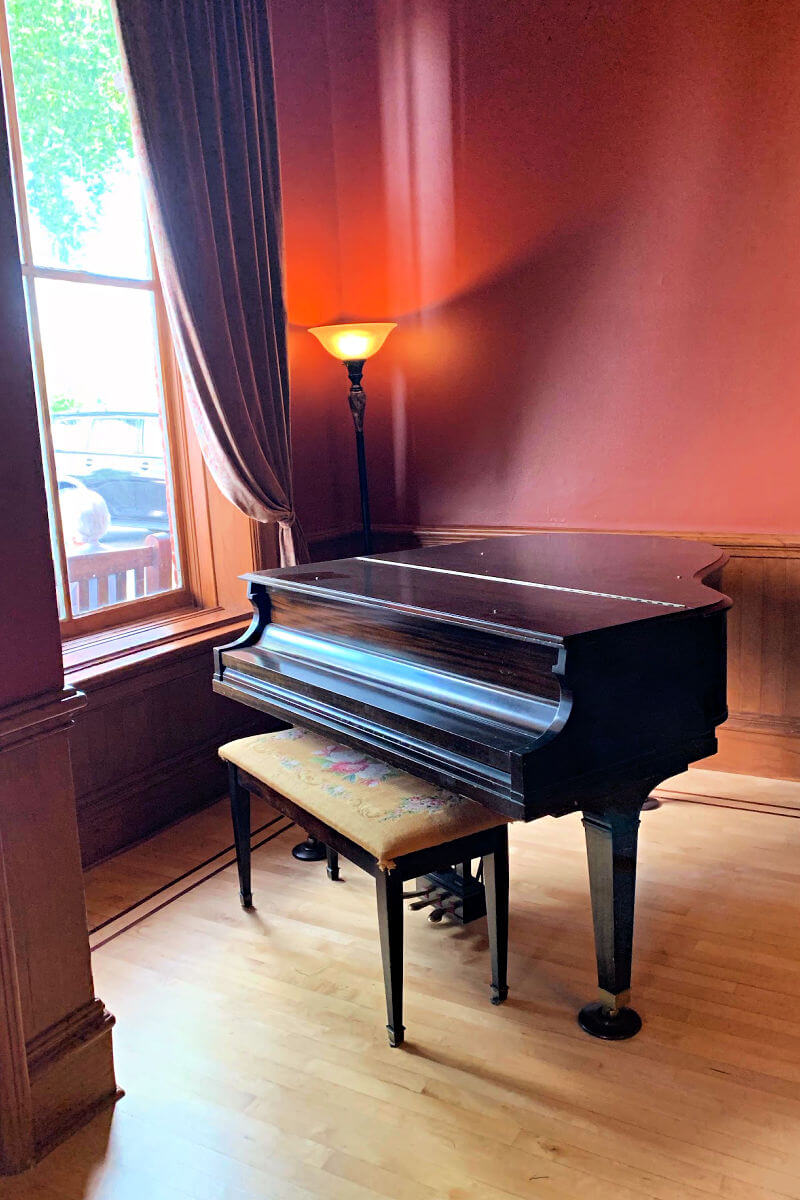 The oldest operating hotel in the state of Montana has many stories of its own. Ghost stories, of course, are inevitable in a place with such history. They supposedly rattle around several of the rooms, just ask the owner!
Also, there are many stories about the "bloodiest block in the west". In fact, the large balcony above the main entrance came out of what used to be the ladies sitting room. It was positioned not on the main street where ladies might get hurt, but on the other side of the building. That way, there was more protection but also where they could still have a good view of the gun-fights and goings-on.
Want more stories? Don't be afraid to ask the locals who are very proud of their town. For good reason.
My room at the Grand Union Hotel
I loved my room with its three, yes three, windows with long classic curtains all the way up to the tall ceiling with crown molding. An elegant room with a classic furniture, including a desk and light, true to the period feel. Of course, there'was also a tastefully placed television and a fun bathroom with checkered tile.
For a mom who wants to relax, I just had to lay down on the bed and look through the beautiful curtains for an inspiring view of the Missouri River. Back in the day, the riverside was not a sought-after location, but it's absolutely where I would want to be.
How often do you get to step back into such an era? Although, it does include more modern comforts. I definitely suggest an escape and stay in the Grand Union Hotel.
2. Dinner at the Union Grille
Along with your stay, or even if you don't stay at the Grand Union, splurge a bit and enjoy dinner at the Union Grille, on the ground floor of the hotel. A stay includes breakfast, which was a wonderful buffet, but dinner is quite a different experience.
The period furniture and decorations continue to the dining area, and there's a beautiful outdoor terrace or patio area. Have a glass of wine outside and enjoy the view of the flowers and river before dinner if the weather's nice. Then head inside for dinner.
I'm no gastronomical expert, but the dishes and flavor combinations on the menu were impressive. The restaurant features a farm to table menu from local Montana growers, farms, and ranches. The menu does change with the season and the mood of the chef, and all spoke very highly of Chef Joshua Boyd.
In addition, you can make requests, and diets such as low carb, gluten-free, vegetarian, and those with allergies have options.
We started with the smoked trout hush puppies and a selection of Montana cheeses. Yum!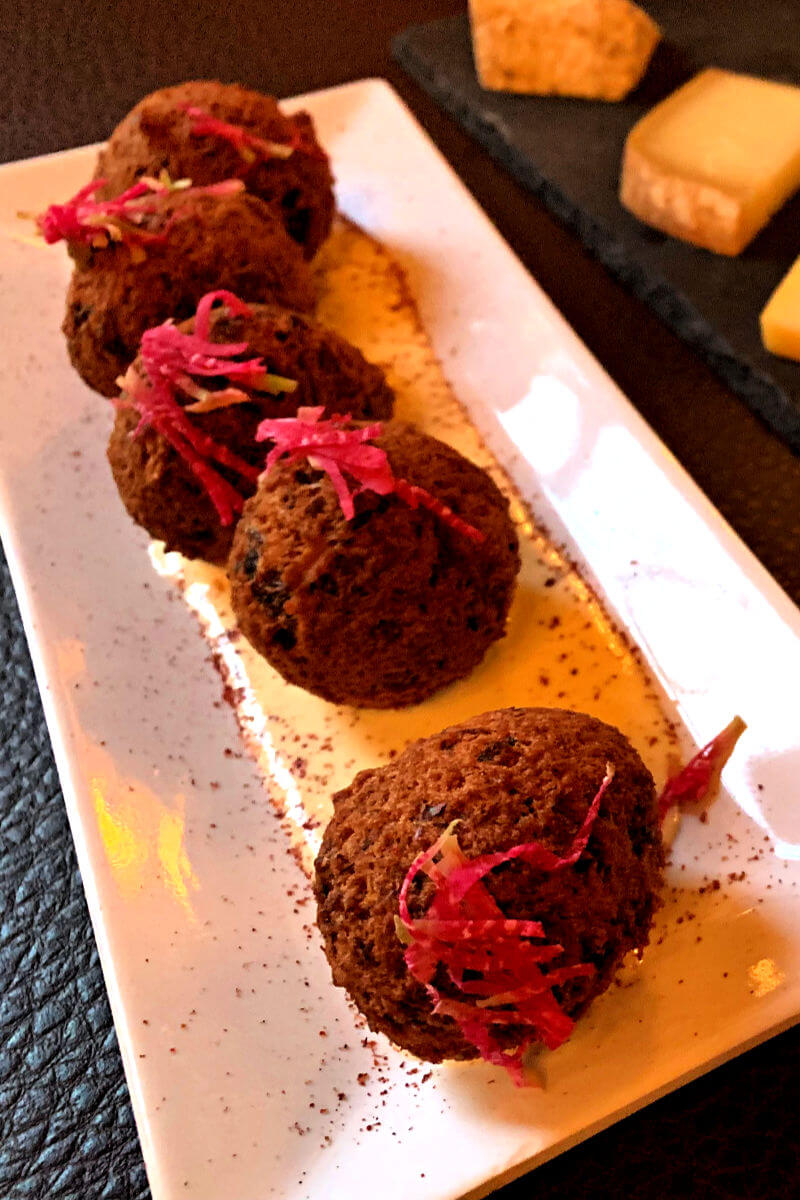 Then we enjoyed main dishes like the grilled hanger steak with vegetables and a smoked balsamic and the pan-roasted pheasant breast on vegetables and tomato stewed purple barley with cherry barbeque sauce.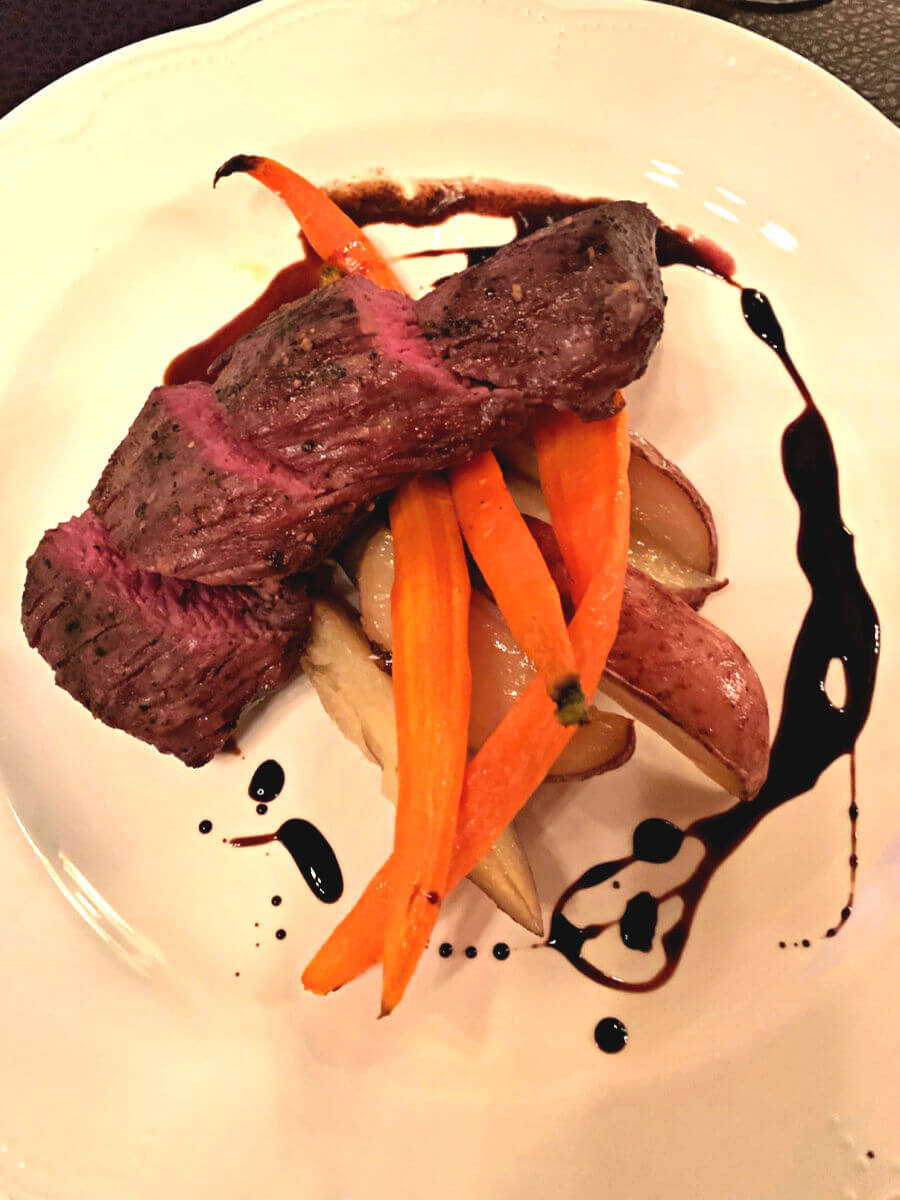 There's also a brilliant dessert selection.
3. Shep the Dog Statue
When you step out of the Grand Union Hotel, walk east along the Missouri River towards the Old Fort Benton Bridge. In between the hotel and the bridge, be sure to take a moment to honor the "forever faithful" dog Shep and his statue by sculptor Bob Scriver.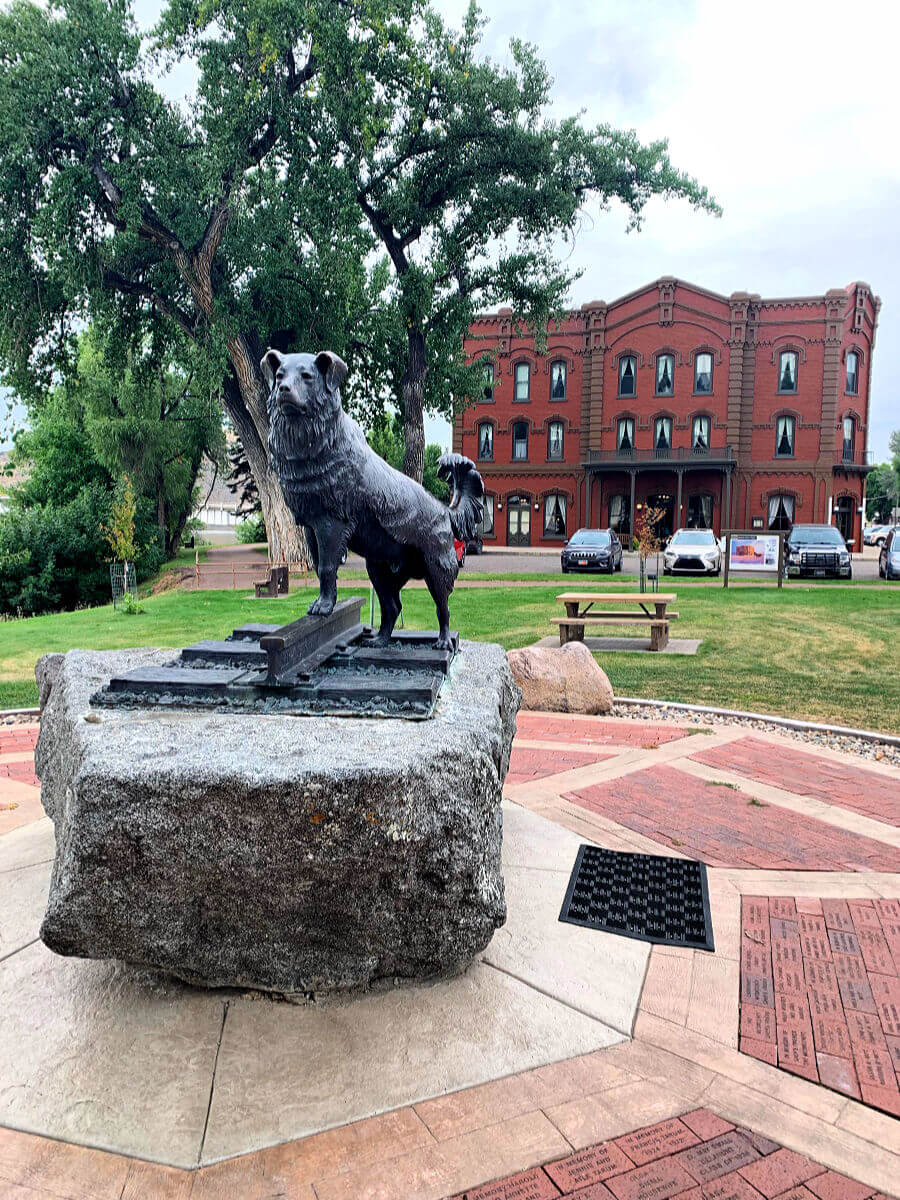 The story of Shep is incredibly touching, and while I've read similar stories in books, this one is incredibly true. It's times like these when I think how nice it would be to have a dog, and tears come to my eyes. Yes, I get emotional about pets and stories.
Let me tell you the story of Shep and his vigil:
In August 1936 a casket containing a sheepherder's body was loaded on a baggage car headed East for burial. A Collie dog watched with anxious eyes as his master left, unable to return. Shep, that faithful dog, would be there to meet every train year after year, yearning for his master's return. (Gulp)
By 1939, Conductor Ed Shields was able to piece the dog's story together. He linked Shep with the body shipped off east that August day. When the real story became known, Shep was instantly famous.
Many well-intentioned offers to adopt the devoted canine were gently declined. Friends around the train station knew Shep's sole aim in life was to keep his vigil.
Unfortunately, Shep died January 12, 1942, after slipping on the tracks before an incoming train. His passing was mourned by all who knew his story. He was laid to rest on the bluff above the depot, and his funeral was attended by hundreds.
For the funeral theme Reverend Ralph Underwood used Senator George Graham Vest's Eulogy on the Dog*:
And when the last scene of all comes, and death takes the master in its embrace, and his body is laid away in the cold ground, no matter if all other friends pursue their way, there by his graveside will the noble dog be found, his head between his paws, his eyes sad but open in alert watchfulness, faithful and true even to death.
*U.S., Congress, Senate, Congressional Record, 101st Cong., 2nd sess., pp. S4823-24 (daily edition).
This great tribute to a dog's faithfulness to his master fully exemplified Shep. Now, do you have a tear in your eye? Don't deny it! Go read Rilla of Ingleside by L.M. Montgomery for another tearjerker dog story during WWI (in the Anne of Green Gables series).
4. Old Fort Benton Bridge
The Old Fort Benton Bridge is a MUST when reviewing things to do in Fort Benton Montana. A beautiful foot bridge, today it has strategically placed benches where you can sit and take in the view. Which of course you should do! Don't be in a hurry and enjoy it.
Originally, it was known as the Fort Benton Toll Bridge and was actually the very first bridge to cross the Missouri River in Montana. I found this old sign pretty funny; you could be fined $5 (a lot back then!) for "standing" or "moving faster then a walk". HA!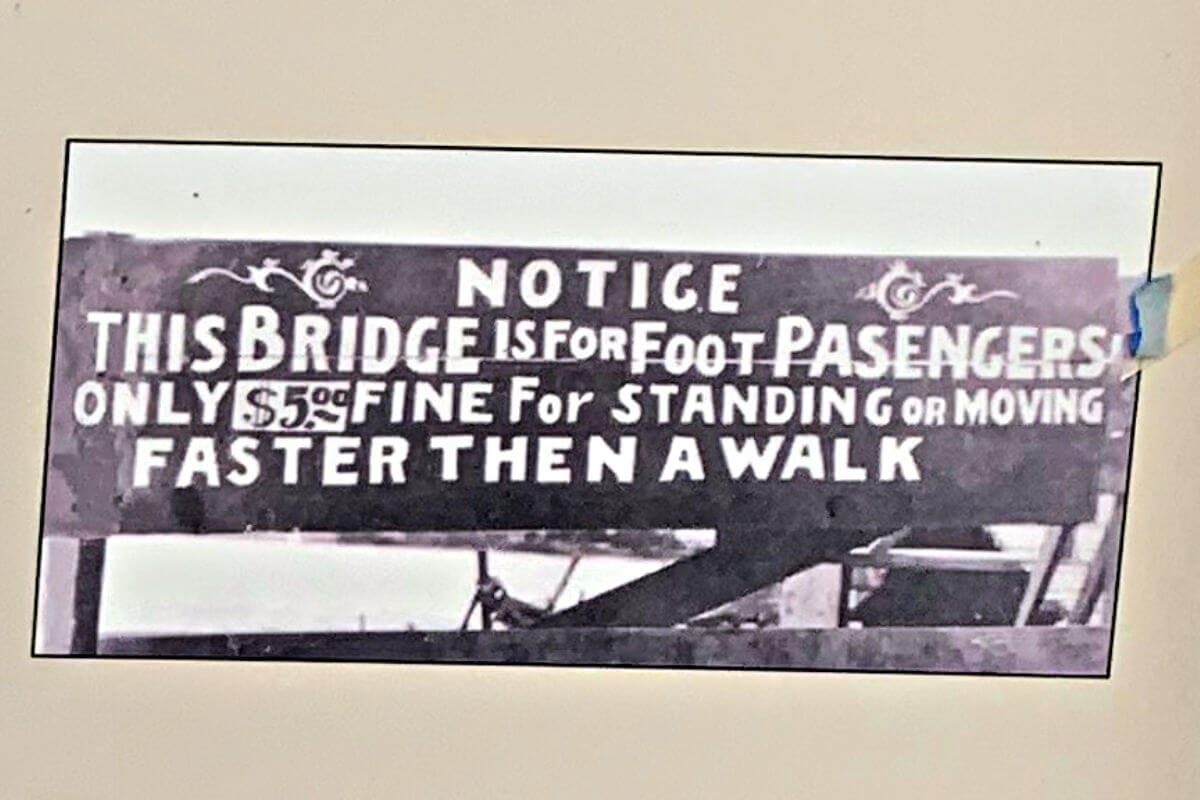 See the bridge at night
If you stay at the Grand Union Hotel, it's pretty easy to walk over to the bridge at night. It's a beautiful and strikingly different experience than during the day. I love the reflection of the moon on the river.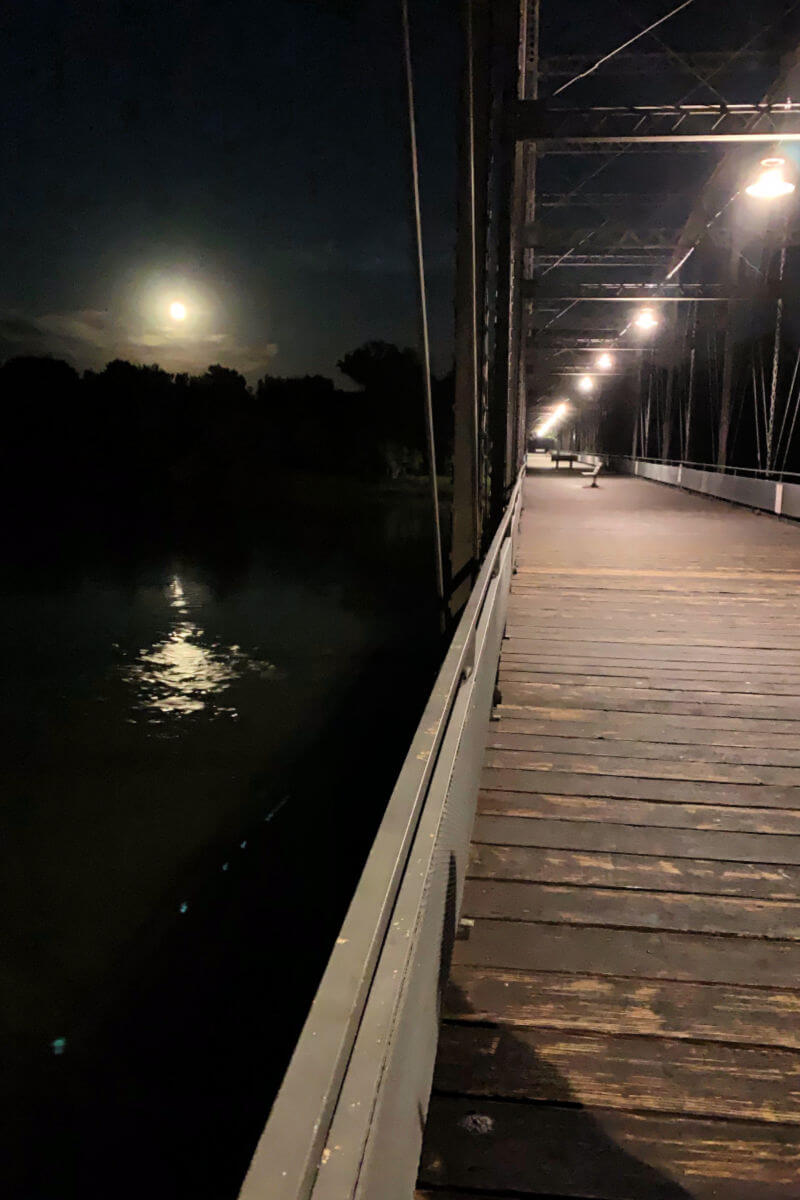 5. Kayak or Canoe on the Missouri River
One of my favorite things to do in Fort Benton is also the perfect activity for families. How would you like to kayak or canoe down the Missouri River? Rent a canoe or kayak from Missouri River Outfitters and spend an hour or a day on the river!
With older kids, I think it would be an awesome family adventure to try one of their Missouri River Guided Canoe trips. It's a great family bonding activity to canoe and camp together for 3 or 4 days. They organize everything, including the food, which makes it a good deal for Mom.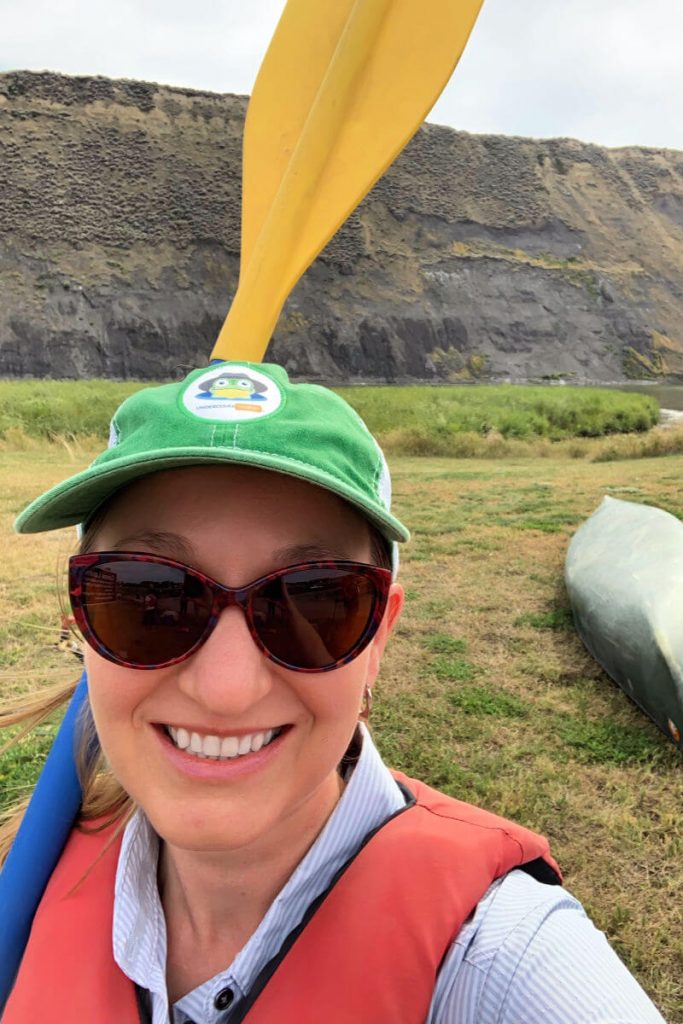 6. Fishing
Below Great Falls from Fort Benton to Fort Peck, you can fish for walleye, northern pike, trout, and even sturgeon. Some kids love to fish, and I know my little guy can sit for hours with his dad hoping for the big whopper! Fish in town or ask locals at the hotel or shops for the best spots!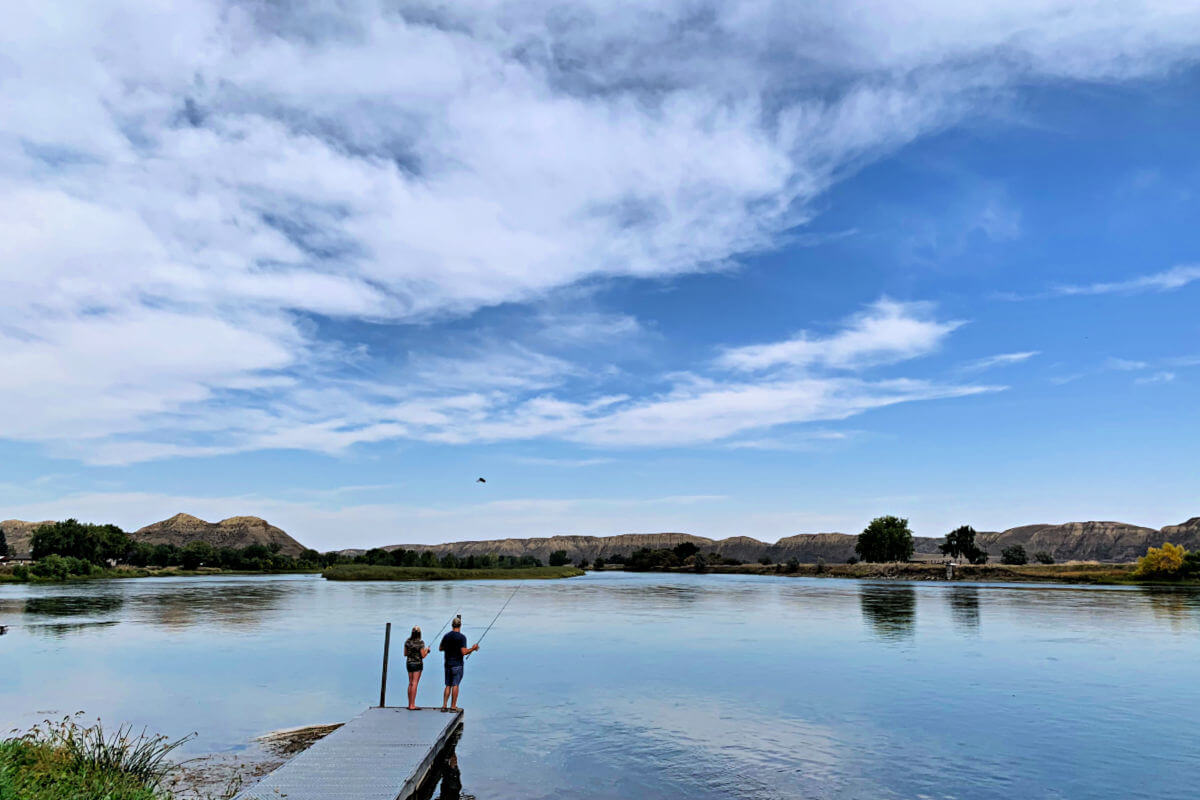 7. Visit Historic Old Fort Benton
Do not miss the chance to see a historic trading post and the fabulous museum. There are excellent exhibits to detail the trading post store area, the Indians of the area, specifically the Blackfoot tribe, and the rooms of the fort itself.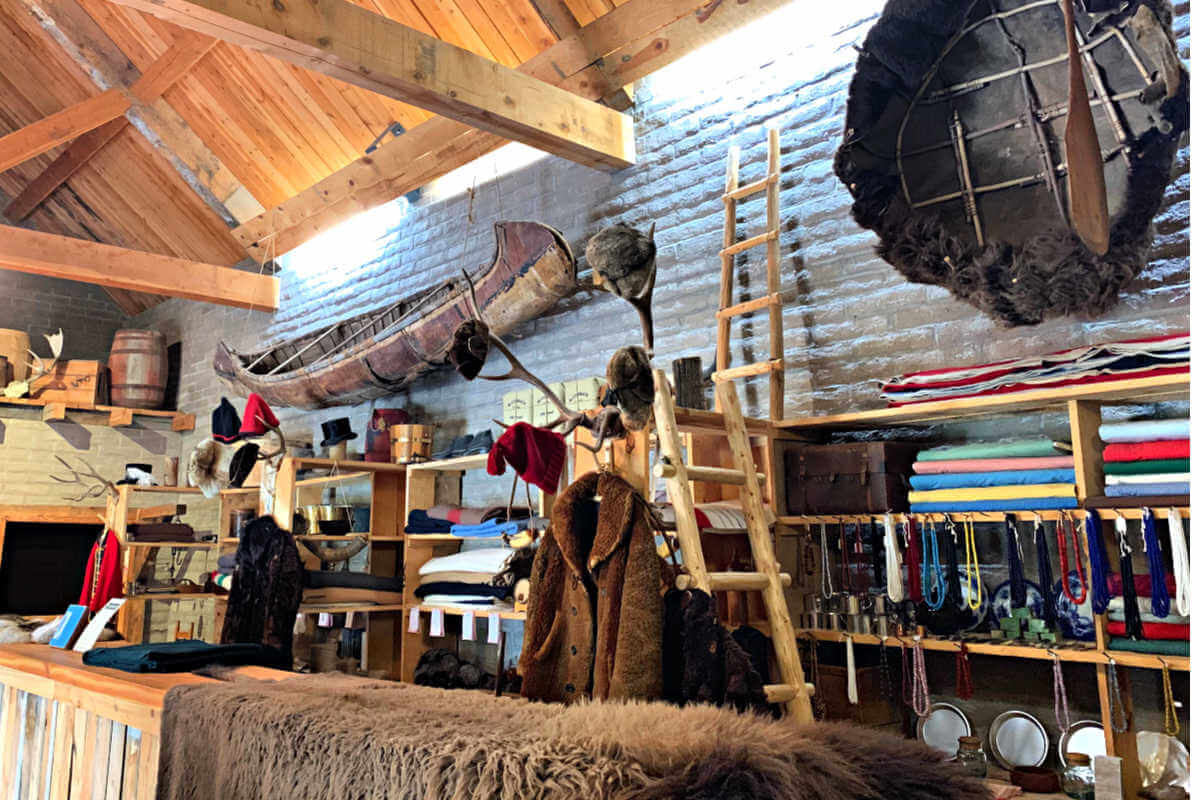 Fort Benton was orginally called Fort Lewis and established by Pierre Chouteau, Jr. and others as a trading fort in 1846. The blockhouse is the only original section of the fort still standing although the others are being restored. Fort Benton is proudly known as the oldest town in Montana.
Read more about the Old Fort Benton and restoration project. The museum and restoration has been lovingly and painstakingly completed by volunteers and the Fort Benton Restoration Committee.
8. Scenic overlook
If you head out of town towards Great Falls, there are many things to see along the way. Stop at the scenic overlook just west of Fort Benton on Highway 87. There's an amazing view and well-done signs with information about the area.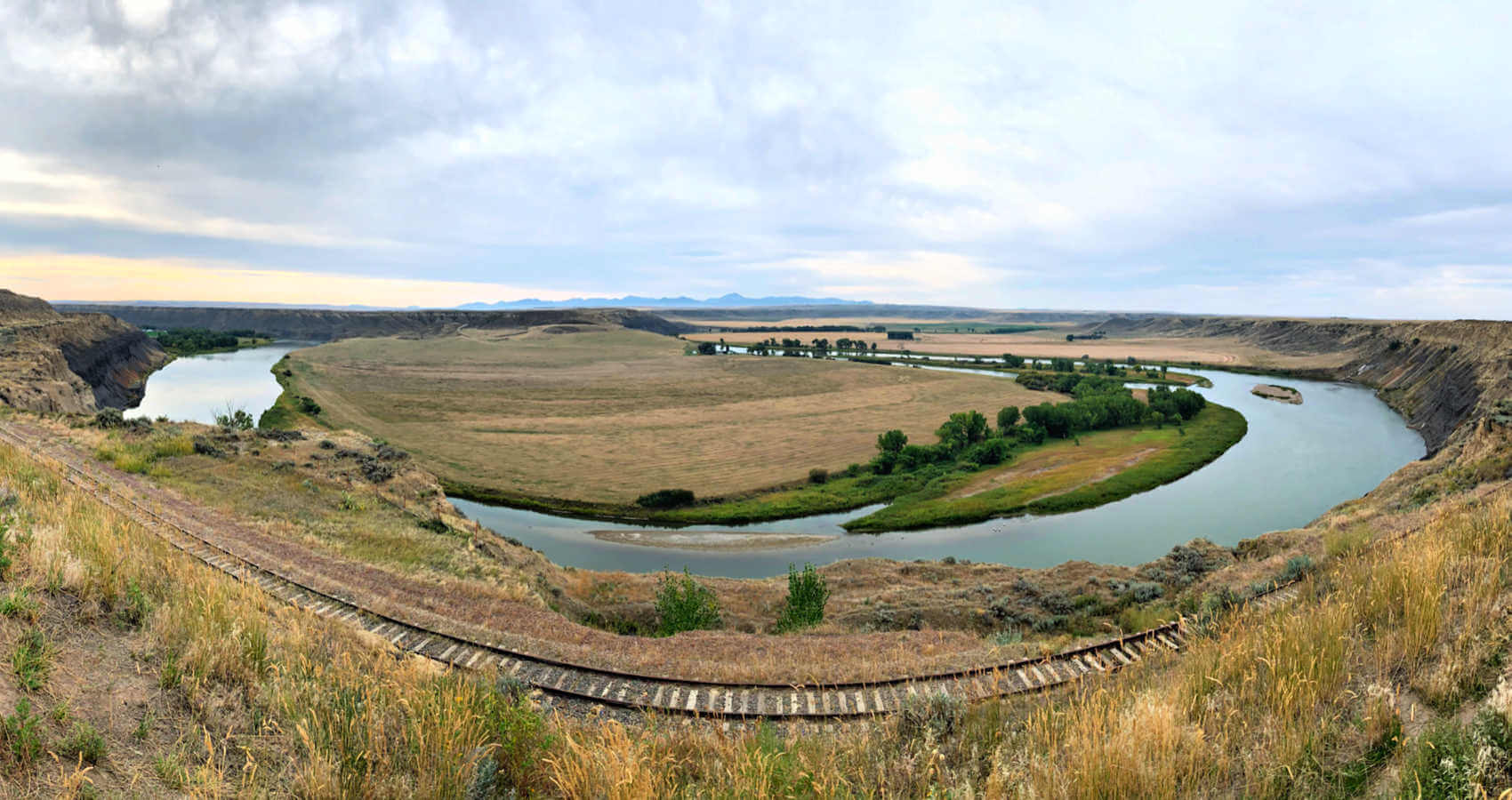 9. River Ferry at Carter
Are you familier with the Wheel of Time fantasy book series by Robert Jordan? It's one of my favorite book series of all time. If you've read it, you'll know what I mean when I say river ferries remind me of that world.
Picturing that in my mind, it was even more fun to take the river ferry at the town of Carter to pull us across the Missouri River.
A ferry ride across the river is one of those magical things that can make an impact on a kid on vacation. It's something completely different from their world and can be remembered!
Make a big deal about it and force the kids to put away any screens in the car for awhile. Talk to them about why ferries used to be needed more than today and point out how it works.
Then you'll hear, "Remember that time we took the ferry at Carter's Crossing when we were in Montana?! That was so cool! Just like in my book!"
(I might have put a few more exclamation points in that than my kids would, but you get the point!)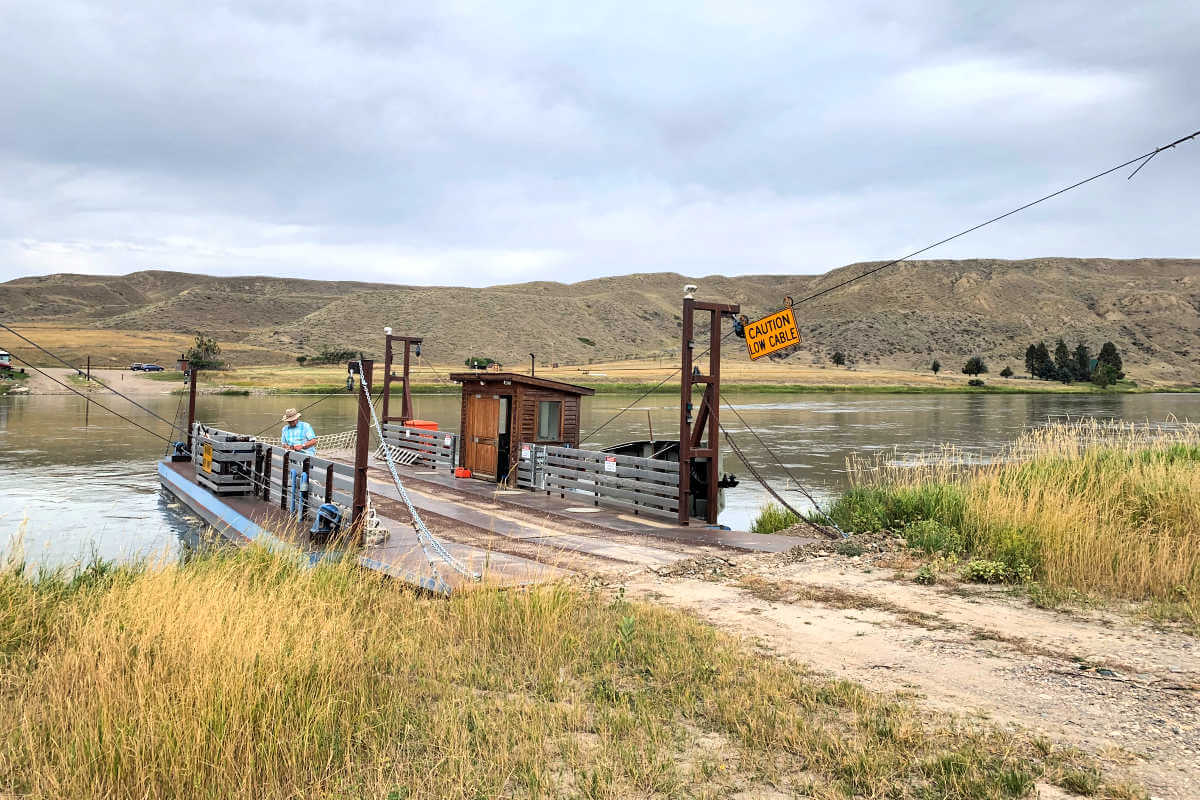 Our ferrier, paid by the state to operate the ferry for travelers going over the river, was quite the character. He got us and the cars over safe and sound. Thank you!
10. Benton Lake National Wildlife Refuge
Finally, as we head out of Fort Benton towards Great Falls, a great place to visit with kids is the Benton Lake National Wildlife Refuge. Go to the visitor's center and ask if you can check out one of the Let's Go Outside Backbacks to get the most out of your visit.
My kids love to look for birds and other wildlife and keep a journal with sketches of what they've seen. Pack a lunch and make an afternoon of it!
Need more motivation for Mom or Dad to visit Fort Benton?
Any movie thriller fans out there?
Now, back to my little secret. Guess who has been seen under a baseball cap recently eating at the Union Grille? None other than Ed Harris! Evidently, he and his entire crew will be staying at the Grand Union Hotel while they film the upcoming movie, The Ploughmen.
The Ploughmen is a novel by Kim Zupan soon to be made into a movie and filmed on location in and around Fort Benton, or so my sources tell me. Goodreads calls it a "a new classic in the literature of the American West" and:
At the center of this searing, fever dream of a novel are two men—a killer awaiting trial, and a troubled young deputy—sitting across from each other in the dark, talking through the bars of a county jail cell.
I've yet to read it but have been told it's intense, psychological, and includes a bit of shocking violence. After becoming a mom, I'm much more emotional with these type stories so may need to wait and get some more opinions!
Montana Family Vacations
I hope you visit Fort Benton and enjoy it as much as I did! This area is so relaxing, yet there's a lot to do. Make a family vacation stop an active, fun, and even educational experience.
Go back again? I'm your huckleberry!
Other resources to find things to do in Fort Benton:
Pin this article for later here: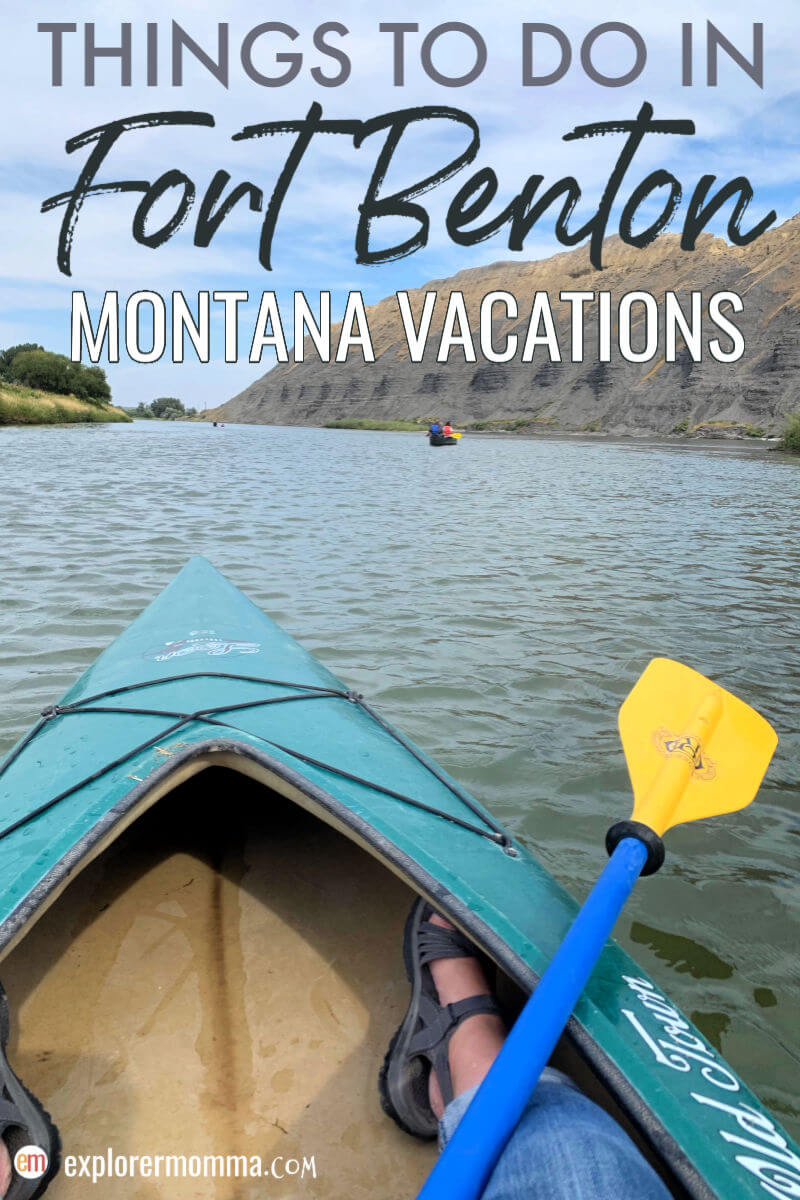 Follow me on Instagram and tag me in your Montana travel pics @explorermomma! I'd love to see them!
Check out some other great USA family adventure destinations:
1. Epic Colorado Family Vacations
2. Top 10 Things to do in Ruidoso New Mexico
3. Owego New York: Top Things to Do
4. Top Things to do in Abilene TX