Are you set to do a family road trip through Texas? Or maybe you're visiting family or checking out universities. We love to visit, and there are actually a ton of cultural and kids activities available in Abilene TX. Why not check it out?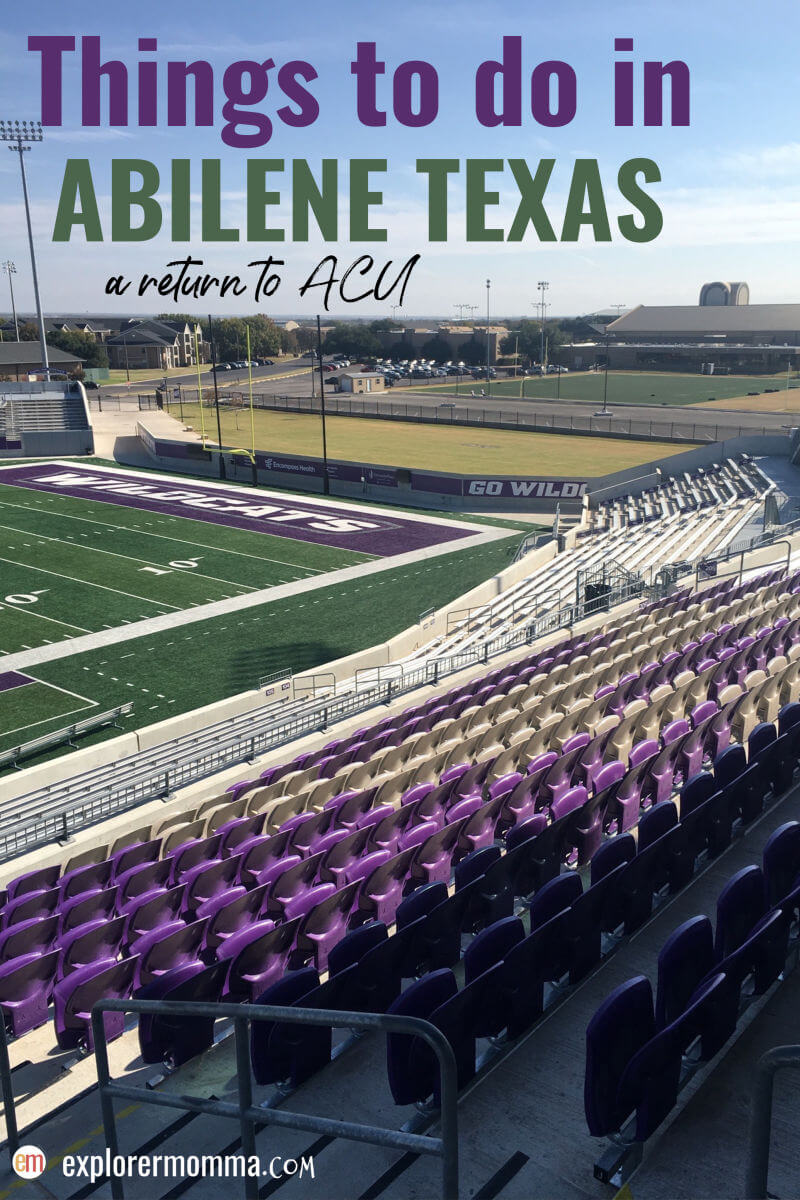 This post may include Amazon or other affiliate links. As an Amazon Associate, I earn from qualifying purchases.
Things to do in Abilene TX Table of Contents
AT A GLANCE | TRIP PLANNING | THINGS TO DO | CHILDREN'S ART & LITERARY FESTIVAL | WEST TEXAS FAIR & RODEO | RATTLESNAKE ROUNDUP | BUFFALO GAP WINE & FOOD SUMMIT | THE GRACE MUSEUM | ACU CAMPUS TOUR | FRONTIER TEXAS MUSEUM | PARAMOUNT THEATER | ABILENE ZOO | WALKING TOUR | NCCIL | FORT PHANTOM | PERFORMANCES | PARKS | WHERE TO EAT | WHERE TO STAY | MY ABILENE STORY
At a Glance
Home to three universities, a rich downtown cultural center, and a wealth of kids activities, Abilene, Texas has something for everyone. Whether you want to return to visit friends and family, revisit the nostalgia of university years, or learn about its cultural heritage, Abilene will always have a special place in my heart. After both traveling to and living in Abilene and attending Abilene Christian University, I've put together this travel guide, highlighting the best of what you can see and do in this west Texas town.
Abilene, Texas Quick Information
Location: Abilene is a former frontier settlement, located in the state of Texas in Taylor and Jones Counties.
Population: 117,063 as of the 2010 census. Reported to be 121,885 in 2017.
Elevation: 1,719 feet
Currency: U.S. Dollar.
Electricity Socket: 220V AC electricity.
Safety: Generally speaking, Abilene is a safe place to visit. I advise all normal precautions taken when visiting a city in the United States.
Language: English is primary, also Spanish.
Festivals and Celebrations:
While I usually prefer to visit places during low tourist seasons, it's always a goal to attend certain celebrations and festivals I'd like to experience, especially those my children would enjoy.
1. Children's Art and Literary Festival
Abilene was recently named the Storybook Capital of America. How fun is that? As a book-loving parent, that is a definite draw to the area.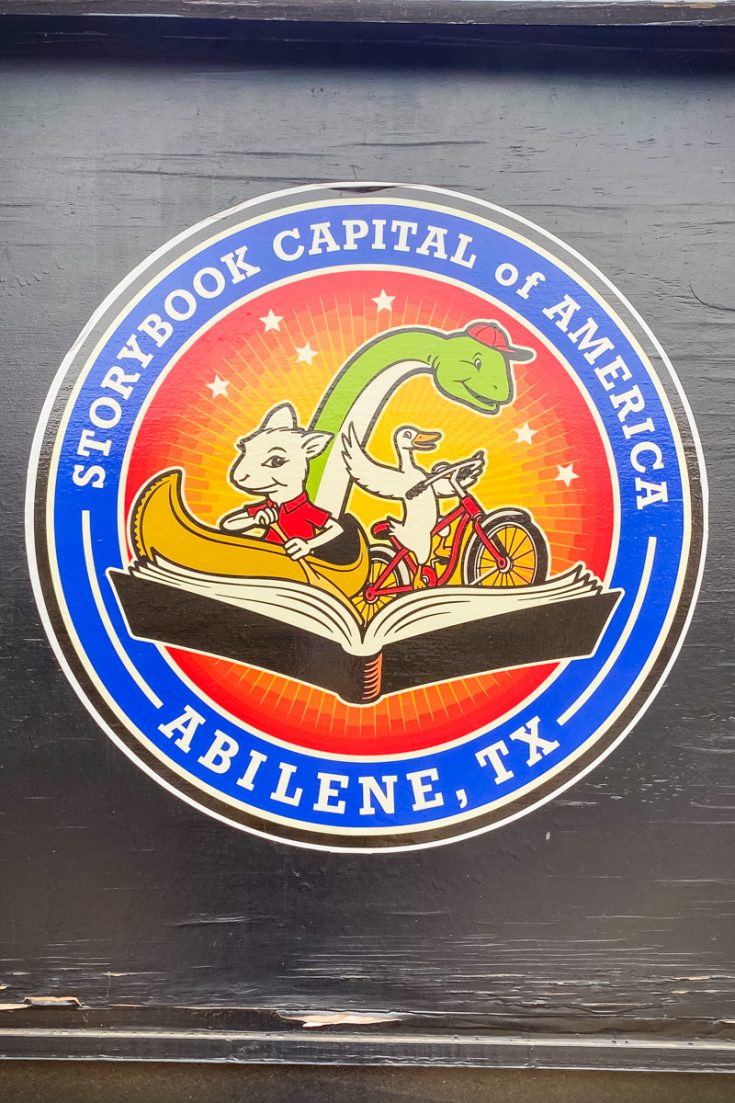 Therefore, for children, I highly recommend visiting during the CALF or Children's Art and Literacy Festival in early June. Every year a featured author/illustrator gives talks, reads books, and is honored. There are fun children's art and book-inspired activities throughout.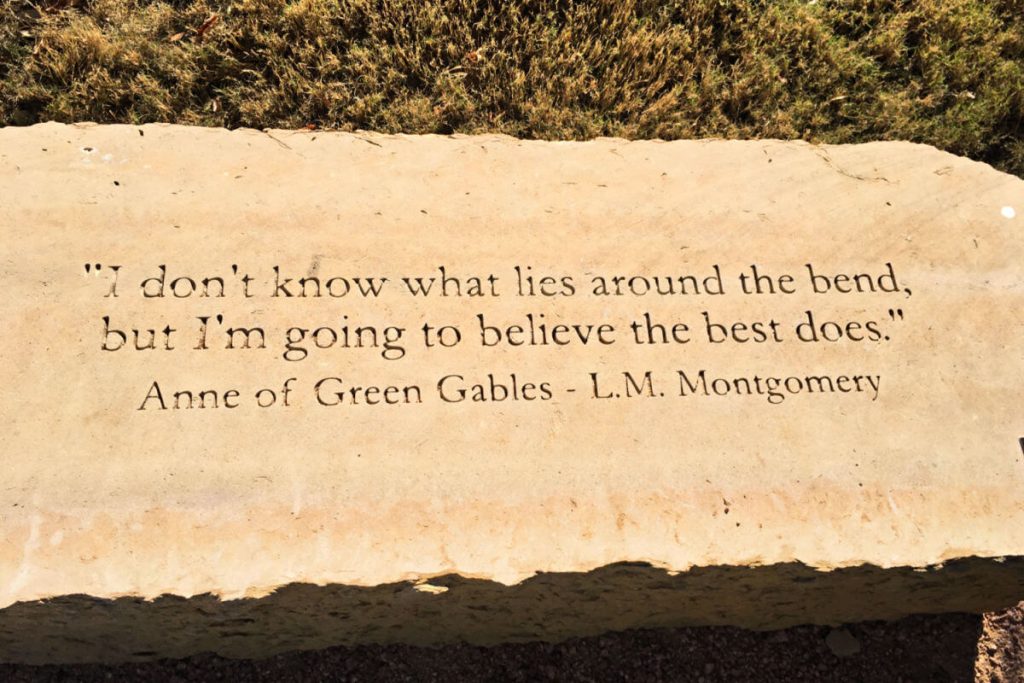 2. West Texas Fair and Rodeo
The
West Texas Fair & Rodeo
is normally held at the beginning of September. You're sure to find the usual variety of fried fair foods like corn dogs, pork chops on sticks, funnel cakes, and if you're lucky maybe even a fried Snickers bar. There's usually a colorful carnival with rides for everyone to enjoy. Or if you're me, watch others enjoy!
Also, you'll get to see a tractor pull, PRCA Rodeo, and a barn full of some of the best livestock from across Texas. In true fair and rodeo fashion, there are musicians, concerts, entertainment and so much more!
3. Rattlesnake Roundup
Another local event on the opposite end of the spectrum is popular among locals and university students alike. Students love to tell stories back home about experiences at the yearly Rattlesnake Roundup in nearby Sweetwater, Texas. It happens every March with a parade and carnival, chili cookout, guided hunts (eek?), and a beard contest.
4. Buffalo Gap Wine and Food Summit
Being a Colorado girl, I always recommend a visit to Buffalo Gap when in West Texas. When I attended Abilene Christian University, it was my escape to the "mountains" or at least it had more of that feel. Buffalo Gap is about 20 miles southwest of Abilene and holds events such as the Buffalo Gap Wine and Food Summit in April.
Abilene Trip Planning
Transportation:
There are several modes of transportation for getting in, out, and around in Abilene.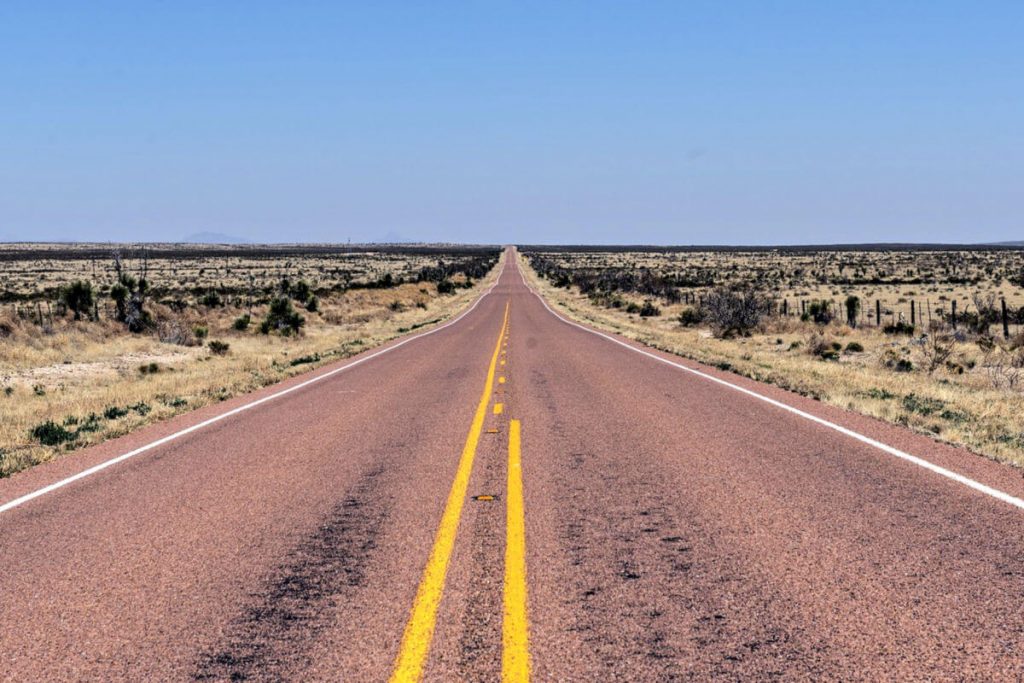 By car
The easiest by far, especially when traveling as a family, is to drive in and use your own vehicle or rent a vehicle on arrival.
By air
You can fly into the Abilene Regional Airport, usually by changing planes at DFW, the Dallas Fort Worth International Airport.
By bus
The Greyhound bus system stops in Abilene and is a viable transportation option. For more information click here.
In and around town there is also a reliable bus system, although to be honest, with my kids I like to rely on my own vehicle unless I'm not at all pressed for time. If interested, check out the city bus map and more information here.
When to visit Abilene
While you can visit Abilene, Texas all year round, sometimes it's smart to dodge the heat of the summer months. I specifically avoid July and August, especially if your plans involve being outside!
The best times to go to Abilene, in my opinion, are September – November or March – May. I would make an exception and go in June for the Children's Art and Literacy Festival.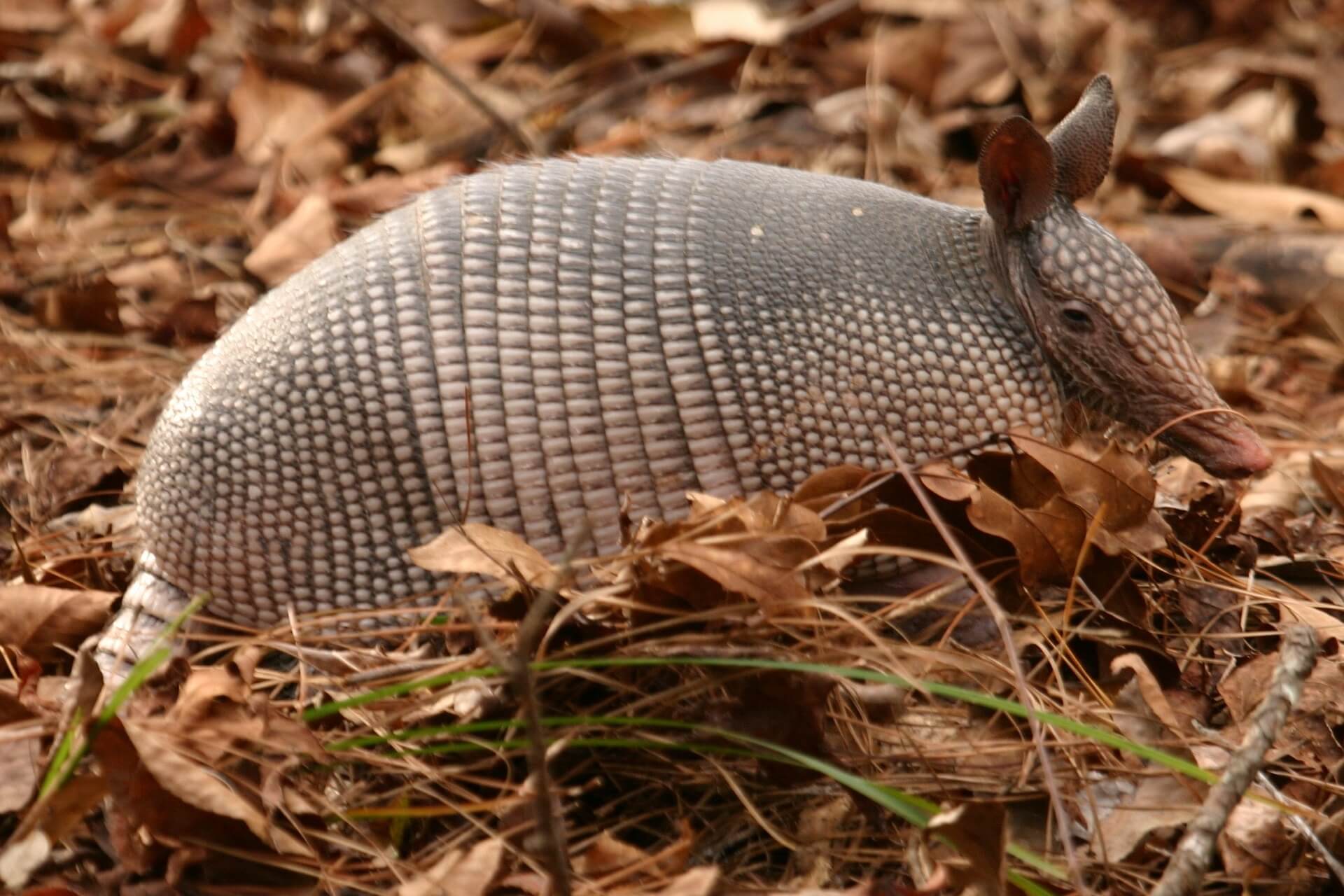 Rough Budget
As in most places, you can travel around for as cheap or as expensive as you want. Unless you stay with friends or family, accommodations, food, and activities are usually the largest expenses. Food can be cheap or expensive depending on the restaurant to grocery store frequented.
Here is a rough cost for basic commodities:
Budget: $35-55 (in home Airbnb or private hotel room)
Mid-Range: $110
Splurge: $200++
Try Airbnb! Use my Airbnb link here and get $40 off a home booking of $75 or more and $15 off an experience of $50 or more!
(Typical Meal For One)
Fast food: $6-12
Restaurant: $10-25
Very nice restaurant: $20++
Local bus: $free (preschoolers) – $1.50. Check their website here for current prices.
Air: $ varies, depends when you book, where traveling, etc. ~ $400
Rental vehicle: $ varies per day and size
What to Pack for Traveling West Texas
My best advice for what to pack for Abilene is to bring layers. I tend to think it's always hot, but don't forget when you go into a building the air conditioning is often quite strong. I almost always have a sweater with me for outside in winter and for inside and that air conditioning in spring, summer, and fall.
What to pack also depends on the occasion. Whenever traveling I always focus on comfortable shoes I can walk good distances in. Depending on the functions, it's smart to bring sandals, excursion/tennis shoes, and dress shoes.
Fun things to do in Abilene TX with kids
As I mentioned, Abilene has a little bit of everything for everyone. Despite being in the windy center of Texas, there is still a vibrant cultural scene and family community often unexpected by visitors. Here are a few of the best places/things to do in Abilene TX with kids.
1. Visit the Grace Museum
102 Cypress St.
The Grace Museum holds great memories for me of swing dances and art shows from my university days. Now, I also see it as a perfect outing with kids. Is it too hot or bad weather? Bring the kids to the Grace to explore and take in some art yourself.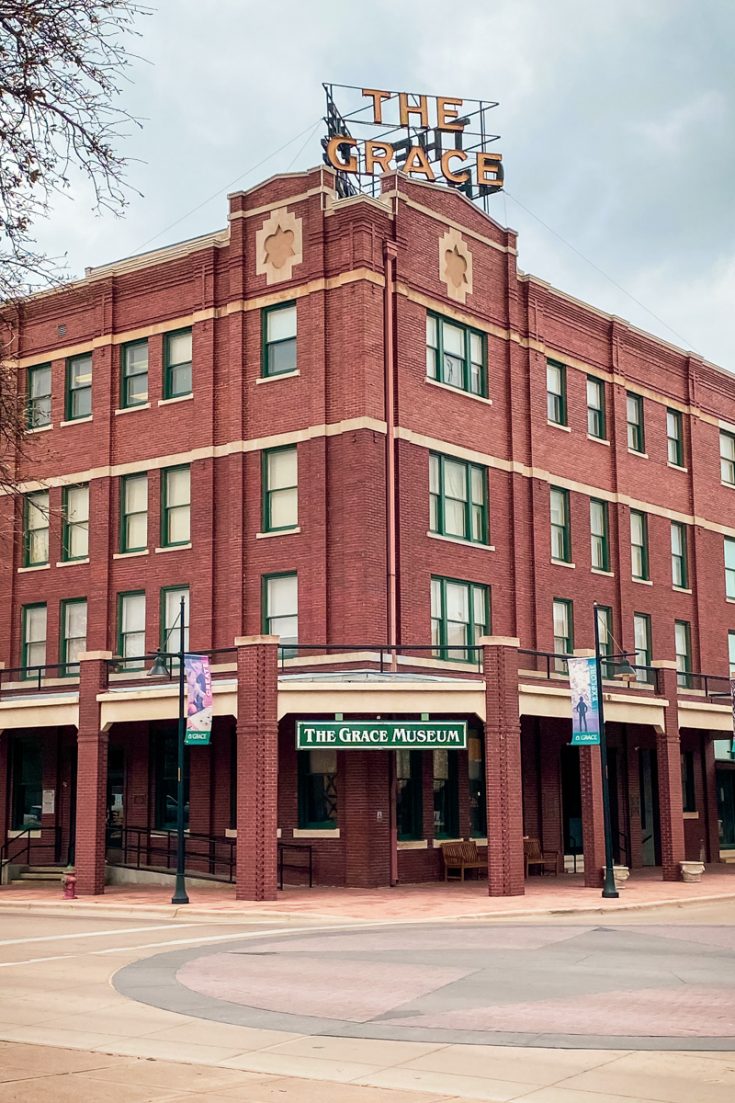 The Grace Museum is located in downtown Abilene, Texas in the restored historic Hotel Grace. A long-standing welcome sign to Abilene, it was originally constructed in 1909 by Colonel W. L. Beckham and named for his daughter, Grace.
Love history? Just across the street is Everman Park and the T&P Depot, the Texas & Pacific Railroad Station built in 1910. Texas history buffs should definitely take their own walking tour of this entire area of town.
Today at The Grace Museum, the main areas of focus include art exhibition and photography, the history gallery, and the children's museum.
Art exhibits rotate from all over but focus on historic and contemporary American art and artists with Texas connections.
The 3rd floor is the history gallery, dedicated to the display of historically significant objects telling the story of the cultural and social history of Abilene and West Texas between 1880 and 1950. They rotate their own collections and others so no visit is exactly the same! The period parlor and kitchen room displays are a fun glimpse of daily from 1910, 1928, and, 1948.
The children's museum area is interactive and always a hit with kids! They even offer classes and projects for both kids and adults in person, online, and take and make.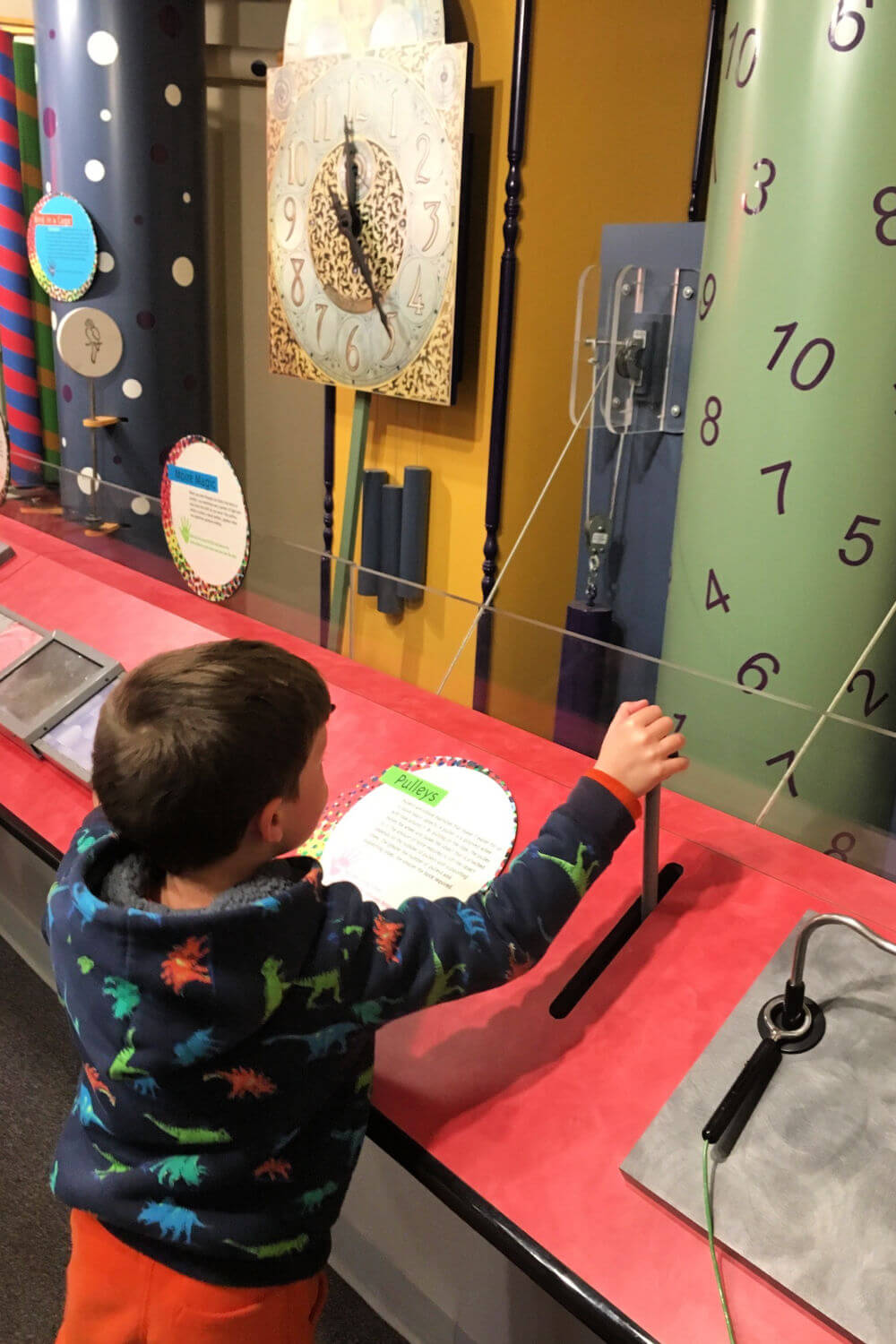 In fact, every June the Grace also hosts the hugely popular Children's Art and Literary Festival, which I mentioned already. An illustrator of children's books is brought in for the festival and honored. There are book readings and fun art activities for everyone.
Currently open Tuesdays through Fridays from 1-5 pm, Saturdays from 10 am – 5 pm, the museum also offers Thursday nights FREE from 5-8 pm.
2. Go on a College Campus Tour of Abilene Christian University
Oh, ACU. There are three universities in Abilene (McMurry, Hardin Simmons, and Abilene Christian). I've been somewhat connected to ACU all my life as both my grandparents attended Abilene Christian College. It's where my parents met, and then I went to school there.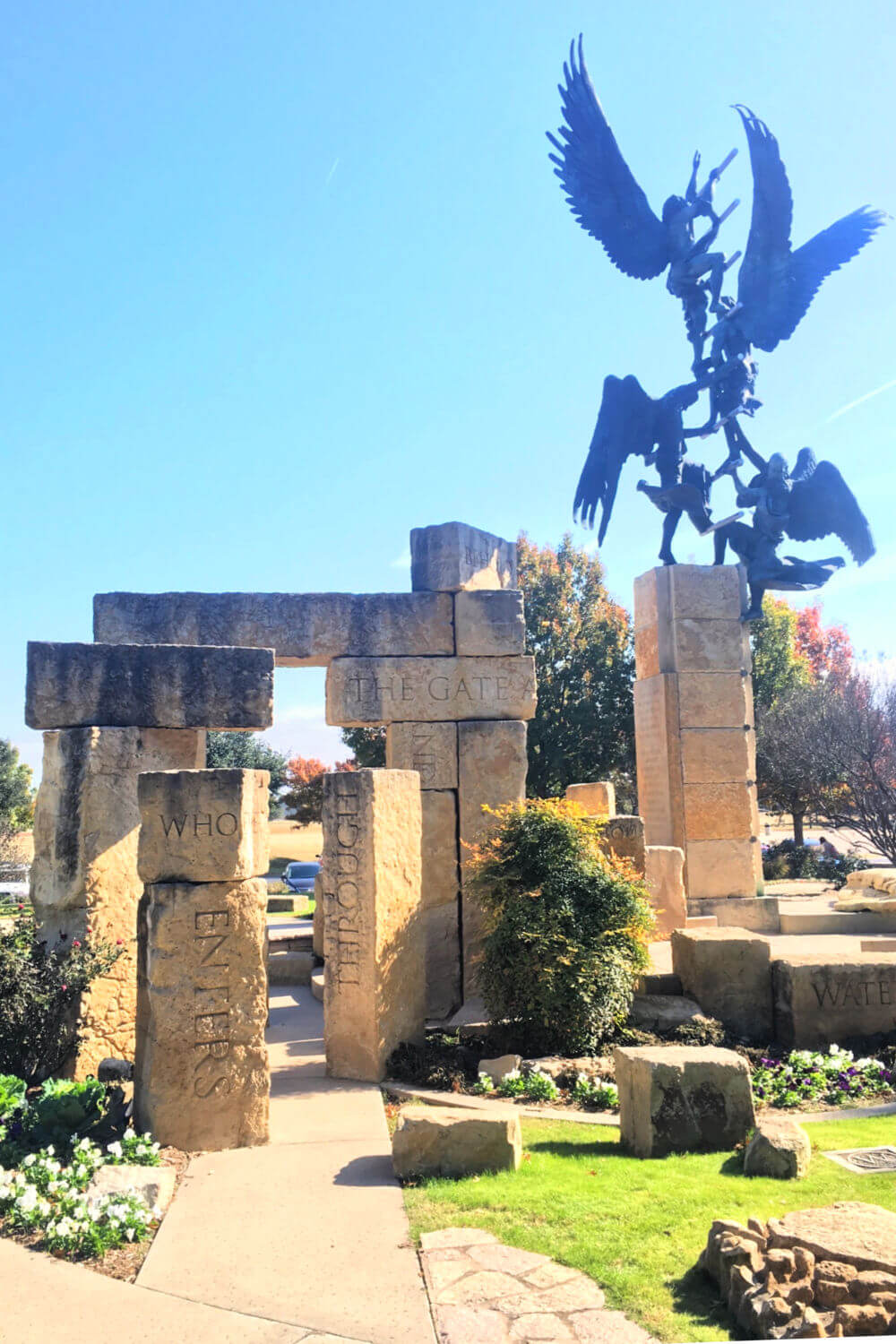 It's always fun to take a tour of a university, especially if there's a bit of nostalgia attached. Or maybe you have an interested high schooler beginning to look at colleges. Look into their website here to see what's offered and get connected. Don't miss out on ACU!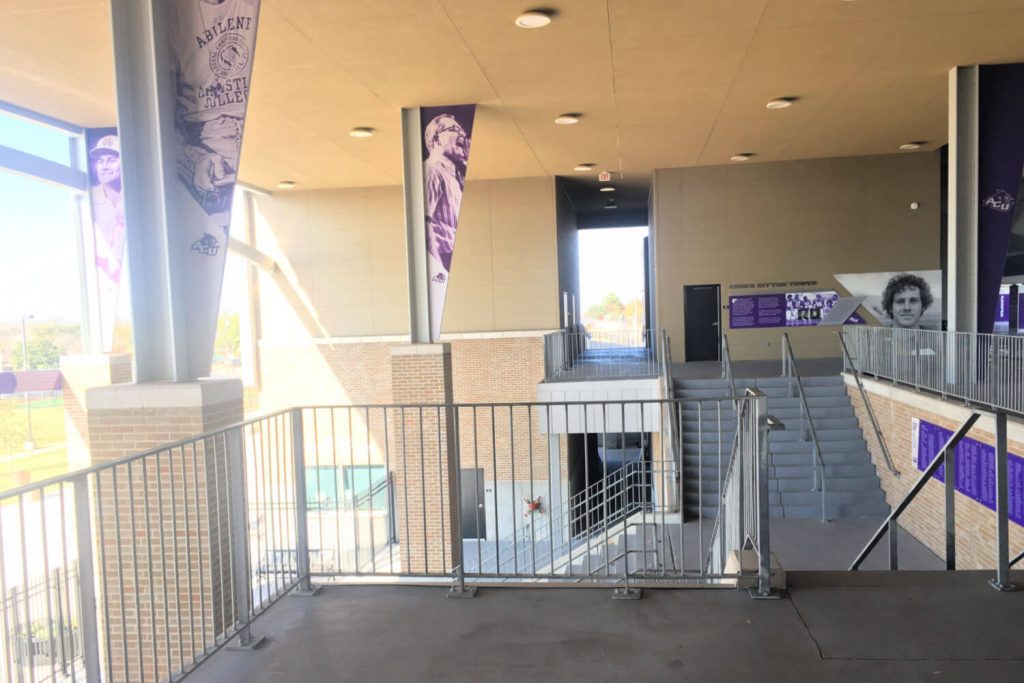 Check out my picture in Florence, Italy around 1999 on the timeline in the Hunter Welcome Center in the study abroad section! I haven't changed at all. 😉
The funny thing is I still have and sometimes wear that black coat. It has a smooth black rock in the pocket I picked up at the Cliffs of Moher in Ireland that semester. I like to hold onto it when I walk down the street and plan future trips to Ireland!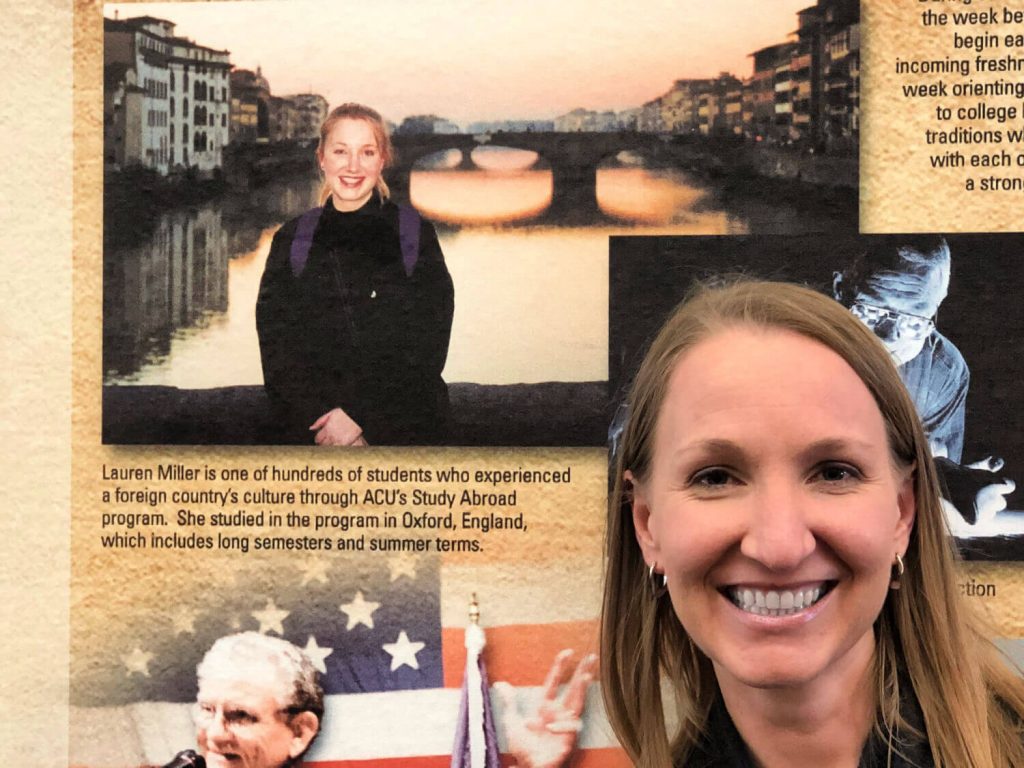 3. Get Lost in the History of Frontier Texas! Museum
Are you interested in history? Do the western settlements, cowboys, Commanches, or guns of the West hold a special fascination to you?
Frontier Texas! is the perfect place for kids to learn about life on the frontier, enjoy interactive displays, and attend the period theater performance.
Another plus for it is that it's also a visitor's center and has a ton of information on all the old forts of the area. Explore and enjoy!
4. Catch a Movie at the Historic Paramount Theater
Restored in 1986, the fabulous Paramount Theater is a great way to relax and enjoy the old opulence of the building while taking in a film. I used to love to go to movies here and watch the puffy white clouds painted on the blue sky ceiling.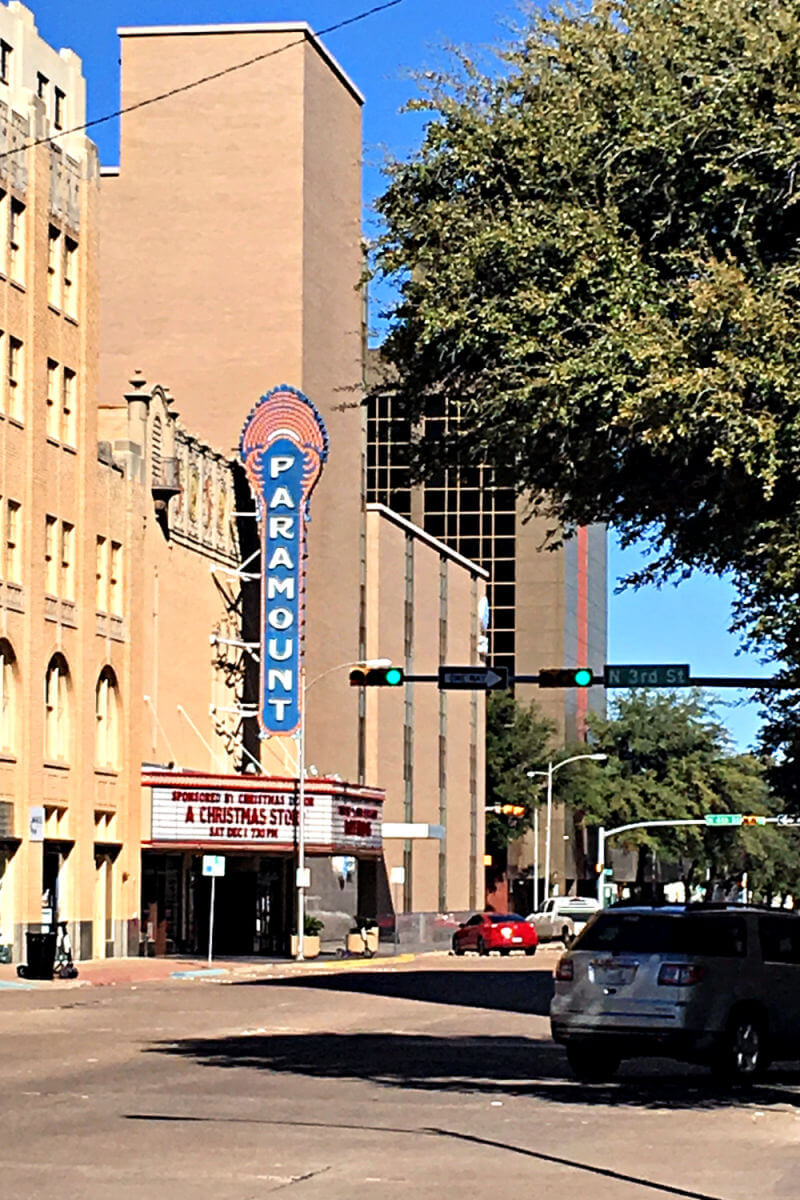 It's the perfect outing for both kids and adults. Find tickets and movie information on their website here.
5. Explore the Abilene Zoo
Next, let's take a tour of the Abilene Zoo. This place is just the right size for a day or afternoon outing. It's one of my own kids' favorite things to do in Abilene TX. It also reminds me of a special memory when I was a kid and my always thoughtful and smiling Uncle Steve brought me here.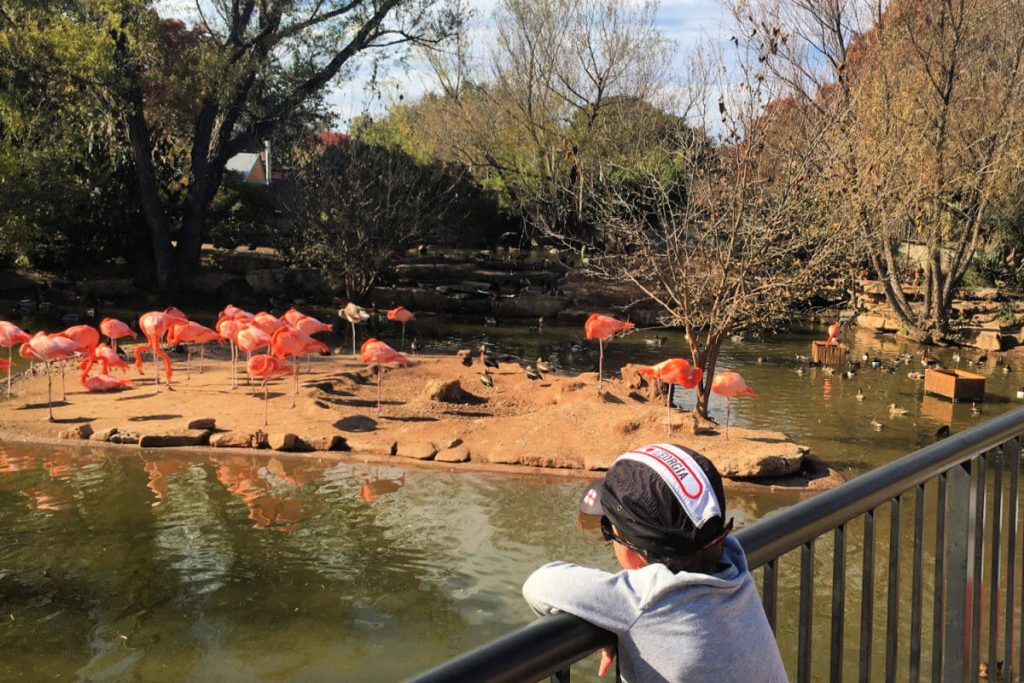 It's changed since then, and you're no longer allowed to feed the giraffes the same animal crackers I munched on. Never fear! The dedicated zookeepers and volunteers help you to feed the giraffes much healthier lettuce leaves.
What a fun chance to see their giant tongues come out and watch the kids look at them eye to eye and giggle with delight. The Abilene Zoo is larger than you'd expect and well-maintained. It's definitely a must-see with a group of kids!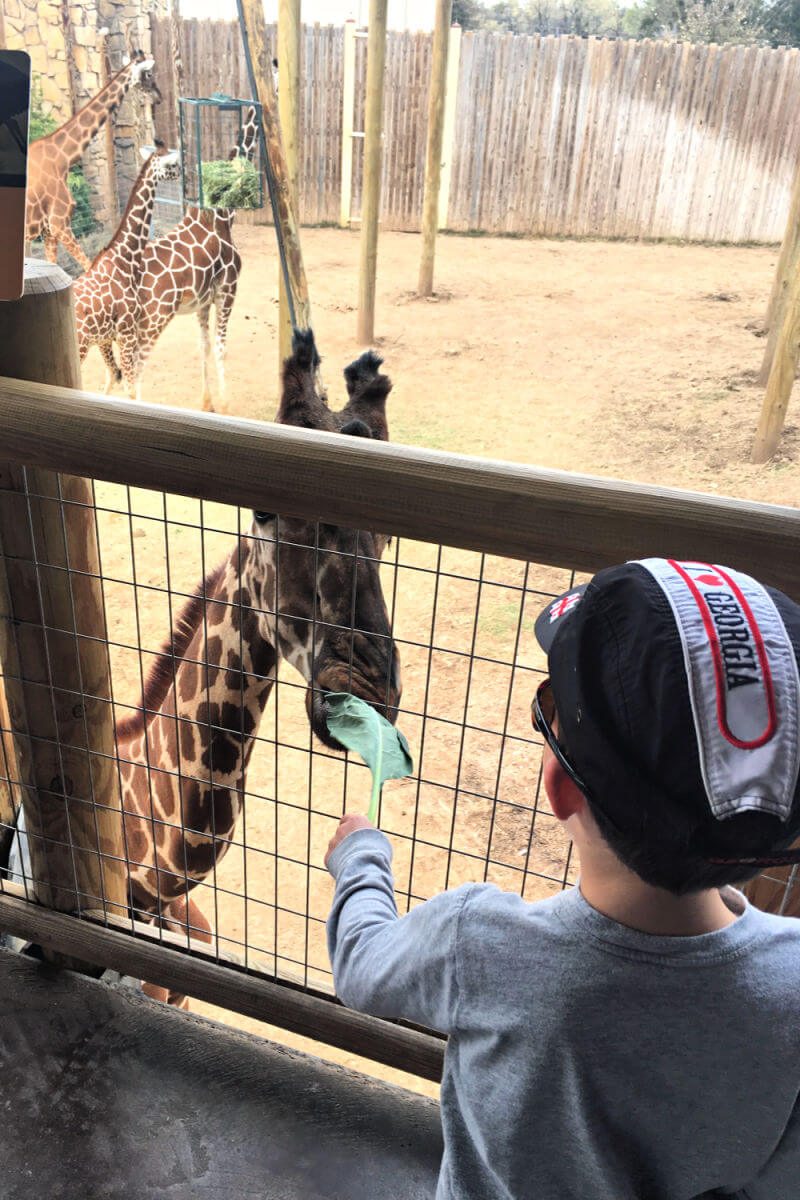 6. Go on a Walking Tour of Downtown Abilene
While you're at the Grace Museum or near the Paramount Theater, pull up this awesome historic walking tour of downtown Abilene put together by the Abilene Tourist Bureau. I love to wander around downtown Abilene and this is the perfect companion to orient you. It explains a bit about the area, what the buildings are, and some history.
I know not everyone gets as excited as I do about walking tours and histories. However, this one is neatly done, readily available, and free! Why not?
I'm always the one reading aloud to the group from the student travel book or Rick Steve's travel guides until I'm told that's enough history. Enough history!? Never. I will bring my Baedaker.
7. National Center for Children's Illustrated Literature
102 Cedar Street
As I mentioned before, Abilene is the storybook capital of America. They hold the annual festival, but also most anytime you can visit the physical building that is the National Center for Children's Illustrated Literature. Check their website to be sure they're open before you visit.
They hold family art activities on Saturdays, art adventures for preschoolers, and fun exhibitions on kids books, the authors and illustrators. It's such an asset to area and fun to visit, especially for young kids.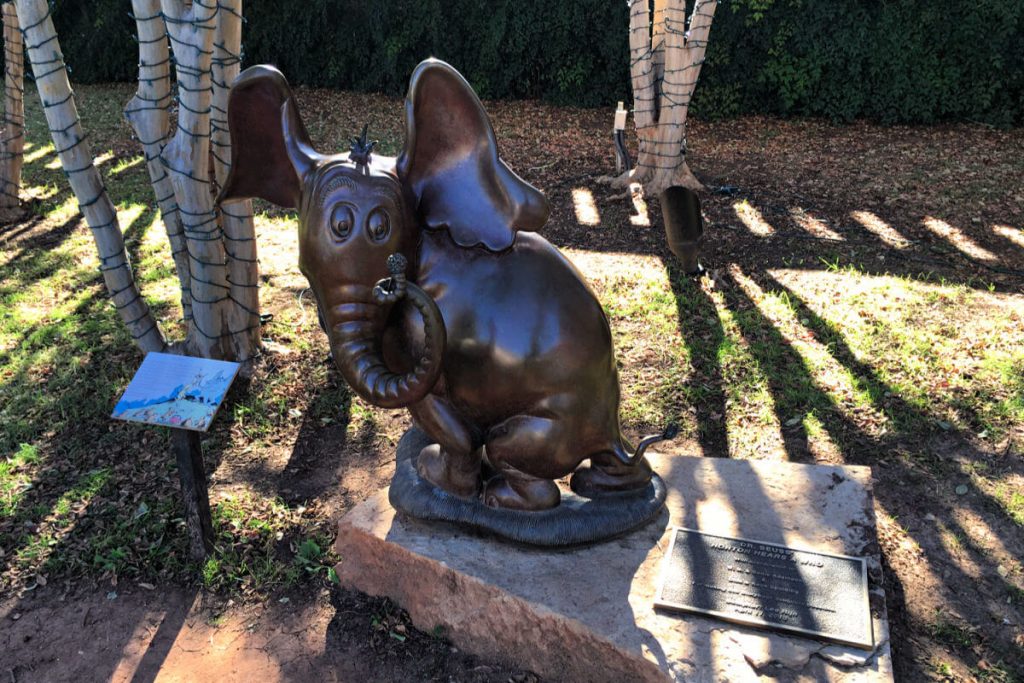 8. Adventure to Fort Phantom Hill
Are you ready for an adventure? Plan an outing to Fort Phantom Hill. The fort was occupied by the U.S. Army from 1851 until 1854 and not long after that many of the structures burnt in a fire.
There is still much to see and learn. Today Fort Phantom Hill is one of the 8 forts and the Mexican Presidio on the Texas Forts Trail. Learn about the forts, let the kids run, and get some good photo ops among the buildings, cactus, and mesquite trees.
9. Attend a Musical Performance
Abilene is well-known for its love of music. The universities take great pride in their music programs, and it's always fun to see an Abilene Philharmonic Orchestra or Children's Theater performance.
My daughter especially loves live theater or a musical performance. When she was little she used to stand on a little wooden drum and direct the Lawrence Welk Band on TV and other orchestras. Music is so important to everyone, but especially children. Let them play those instruments and take it all in. Musical options in Abilene are the perfect way to do that.
10. Play at the Park
Sometimes the simple thing is the best! Take those kids to a park to run and play! There are quite a few nice public parks in Abilene. If it's going to be warm, go early in the morning, bring the spray bottles and some water balloons and have a blast!
Will Hair Park – North Abilene
Red Bud Park – Southwest Abilene
Oscar Rose Park – West Central Abilene
Where to Eat in Abilene Texas
West Texas is home to some of the best steak and BBQ in the country. This area features a bold cuisine whether it be Tex-Mex, BBQ, or traditional American. Almost always you will find a variety of meats, with a side of ranch.
It's perfectly fabulous for this carnivore, but for you vegetarians, there are also a good variety of salads, with a side of ranch!
Here are a few restaurants you might try during your visit:
Hickory Street Cafe – This is one of my favorite girls' lunch out places. Get the chicken salad with grapes and cashews with a side of zucchini bread for me!
The Beehive – West Texas Steakhouse
Lytle Land and Cattle – West Texas Steakhouse
For a quick bite:
Rosa's Cafe and Tortilla Factory
Where to Stay in Abilene TX
To be honest, we generally stay with family or friends when in Abilene. However, there are quite a few other options depending on the part of town you'd like to focus on.
1. Hotels:
When traveling with my kids I always look for a hotel with a pool and a good free hot breakfast! Score if you can find one with a waffle maker in the shape of Texas!
2. Bed and Breakfast-Type Options:
3. Airbnb:
As a family, we love to book places using Airbnb! I like to have more room, a different experience, and our own kitchen to prepare meals.
When using Airbnb, I always advise you to choose a place with plenty of good ratings. It's nice to read a few of the past reviews to get a feel for the place. Also, it will help you be able to tell if it's a good fit for your family.
Want more? Get ideas on things to do in Ruidoso, New Mexico with kids. Such an awesome fun family vacation!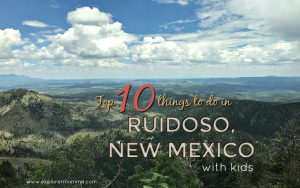 Return to Abilene, Texas – My Abilene Story
I have many fond memories of Abilene. First, when I was younger we visited family there. We laughed, played cards, ate a lot, and had a fabulous time together.
Then later in my life, I attended Abilene Christian University as did my parents and grandparents before me!
Now, I return every year or so to see family and relive some of those treasured moments of the past. I'm thinking about it, even more, today because my parents are there this week for a church reunion/anniversary party.
Sometimes my thoughts wander to the question, will my own kids attend ACU? Will the prefer somewhere closer to home? Or farther? I'm not yet sure how I feel about it. There are so many factors that play into a university decision! It's completely up to them, scholarships, and their plans for the future. Thank goodness we have a while, although I know the time goes quick as a blink.
I hope you enjoy your trip to Abilene.
Pin this article for later here!