We all love to eat, right? I probably do a little too much! Without a doubt eating out when traveling is one of my favorite parts of a vacation. We all need to make healthy food choices, but the occasional splurge can be considered a learning opportunity to promote cultural diversity (that's what I tell myself). Local food specialties are a part of the culture of an area, and an occasion for a food adventure. With that in mind, we try not to eat at food chains or anything familiar while traveling (unless the children are completely losing it), rather search out the hidden gems in an area. So just for you, here are some of my discoveries in and around Estes Park, Colorado. Estes Park restaurants with character!
Estes Park restaurants with character
Poppy's Pizza and Grill
First off, I'll start out in town with a few of the places we enjoy. For a great place to go with kids, try Poppy's Pizza and Grill at 342 Elkhorn Avenue, just across the street from the public library and parking area. You will want to park near the library and cross the street at the light. Then why not do some shopping and exploring before or after you head to Poppy's? I'm drooling just thinking about the pizza at this place. Above all, my favorite is the Thai Pizza with peanut sauce, red onion, chicken, broccoli, water chestnuts, and mozzarella. YUM!
The traditional meat lovers in your family may like the Straziante: Italian sausage, pepperoni, salami, cappricola, smoked mozzarella, & Italian herbs. However, if a picky eater doesn't care for any kind of pizza they also have sandwiches, burgers, and salads.
BONUS: Plenty of gluten free and dairy free options!
Why else do we like Poppy's? Great location and a beautiful view by the river. Great place for lunch or dinner.

Antonio's Real New York Pizza & Deli
Another great pizza place in Estes is Antonio's Real New York Pizza & Deli. Are you from the east coast? Did you grow up with east coast style pizza? If yes, then this is the place for you! If you are a fan of traditional wood-fired New York pizza head on over to 552 Elkhorn Avenue and dig in. Moreover, Antonio's staff is super friendly, and you can even order on-line to take back to your cabin if you don't want to eat in.
Hint: If you like garlic, or are trying to ward off vampires, try the garlic sauce NY white pizza made with local mozzarella.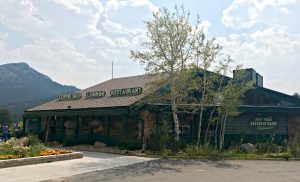 Did I mention Estes Park restaurants with character? If I had to pick a character for The Other Side it would be a duck because they're so associated with the place. Not to eat mind you, but to watch out the window on the duck pond. This restaurant is comfortable, welcoming, and in many ways homey to me. In the downstairs dining area, there are huge windows displaying beautiful mountain views over a charming duck pond. Also, at Christmas time we love the huge Christmas wreath on display.
Hint: Do request to eat downstairs, not up in the cafe as it's a much more open area with those fabulous picture windows.
This is a wonderful restaurant for kids for several reasons:
Big parking lot for easy access to the restaurant

Great basic kids menu with Rocky Mountain National Park coloring map to keep them busy

If they get tired of coloring they can go outside on the deck and look at the ducks at the duck pond.

I like to send Grandpa or Daddy out to help them with this task so I can enjoy a moment to breathe and enjoy the view!
There are different mountain animals on the backs of the chairs so it becomes a huge game to see what "animal" everyone is for lunch that day.

The moose is highly coveted.

Nice location on the west side of Estes close to Rocky Mountain National Park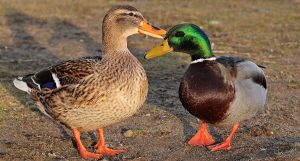 The food at The Other Side I would describe as American, and you can get a good burger, fried trout, or a very important grilled cheese for the four-year-old.
The Taffy Shop, and yes I mean the original Taffy Shop established in 1935, is a nostalgic treasure in Estes Park. The front of the store is white and decorative with a turquoise sign reading simply, "The Taffy Shop", which makes you feel as if you've stepped into a movie from the 50s. First of all, don't be shy and just peek in from the window! Well, of course, you might be mesmerized for awhile by the period taffy pulling machines working away in the front window. Once you can pull (ha! pull!) yourself away check out the front counter and all the different colored taffy lined up in front of you.
Next, you really must sample a few of the different flavors and make a show of selecting exactly the right mix for your box to take home. I love them all but am partial to the peppermint, cinnamon, and lemon. Select flavors that go well together because "the children" (well me really) will want to experiment and twist two pieces together to create new flavors like chocolate peppermint, lemon vanilla, and who knows maybe molasses cinnamon? Hmmm…not so sure about that one.
Salt water taffy – does that sound appealing? Not so sure? Well, believe me, it is amazing! In addition, visiting the shop is an experience you and your kids will remember for years to come.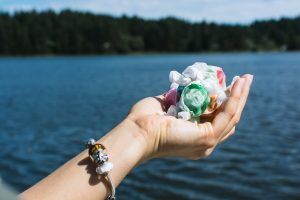 (Word of caution: Pecans are used in one of the taffy flavors so beware for any tree nut allergies. If necessary check with the store for any other allergens.)
My favorite Estes Park restaurants with character not quite in Estes Park (but close by!)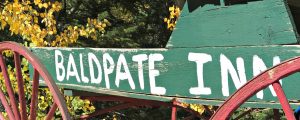 You don't have to travel far from Estes to find this amazing inn tucked in amongst the pine and aspen trees near Lily Lake. It's located at 4900 South Hwy. 7, Estes Park, so still considered a part of the town. There is so much character in this place, I need a new word for it, or maybe a few. To begin, make reservations for lunch and step back in time at the Baldpate Inn; she has a quaint personality and sense of humor all her own!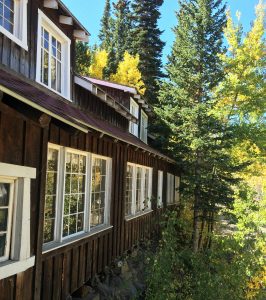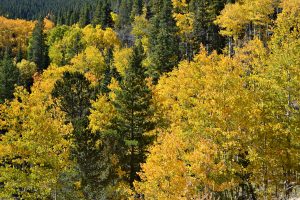 The inn is closed for the winter, but I strongly encourage visiting in September when the aspens are in their full autumn yellow splendor. Definitely have a relaxing lunch, and be sure to plan some time to explore the famous Key Room (thousands of keys on display). Then take a stroll around nearby Lily Lake with your camera for some breathtaking shots. You'll eat so much you'll want to get some exercise besides.
First of all, when you visit the Ballpate Inn for their soup and salad buffet, you will be seated in the sunporch dining room boasting an unrivaled treetop view of the mountain valley. For lunch or dinner you can enjoy the buffet with delicious homemade soups, salads, breads, muffins and other buffet items. My son especially enjoyed the peanut butter muffins, and they have different flavors every day like strawberry rhubarb, banana butterscotch, or savories such as garlic onion.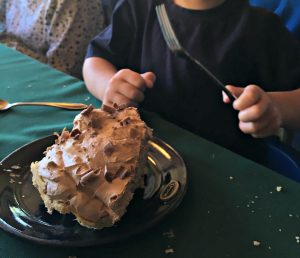 You know that extra stomach you have for pie? Be prepared because you will need it here! Enjoy some conversation with the family and some coffee as you finish your buffet, and then go drool over the assortment of pies available. If you have a larger group you can all get a different kind and then sample each other's. Of course, if you get pieces of the apple or chocolate pies you may not feel inclined to share!
Meadow Mountain Cafe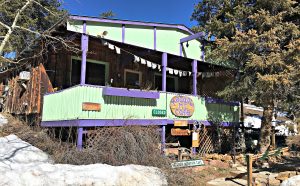 The Meadow Mountain Cafe is like finding the X at the end of a treasure map when you're hungry. It's located in the small, rustic town of Allenspark, Colorado, just outside of Estes Park. If you're wanting character with AMAZING food this is the place to be. They're open for breakfast and lunch, but due to the weather in winter they may be closed some days so you'll probably want to call before you visit. Be ready to slow down and relax. Here you can chat with friends or read a book by the wood burning stove and sip on a cup of coffee with just a hint of cinnamon.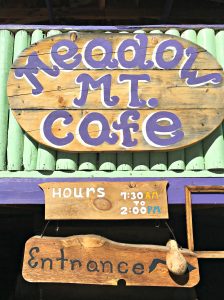 This cozy mountain cafe is popular with locals and the perfect place to stop for rustic charm, hippie flair, and home-cooked delicious food. They have great breakfasts with eggs, bacon, sausage, pancakes, waffles and more. If you're around for lunch try a fabulous burger, BLT, veggie burger or soup of the day. They also generally have a special of the day like a Cuban sandwich or other choice.
Hint: Try the homemade bread; it is awesome!
Meadow Mountain Cafe is definitely worth the quick trip from Estes or your rented cabin in the area.
Also, please check out our post on winter activities in Rocky Mountain National Park with kids!
I hope you try some of these places out on your next trip to Northern Colorado and Rocky Mountain National Park. You won't be sorry eating at any of these Estes Park Restaurants with character. Bon appétit!