Wondering what to get a child in the hospital? Here are some ideas for great hospital care packages for kids! And remember, they'll love it even more because it's from you, and they know you care.
When you look at the Explorer Momma website, you'll find mostly keto recipes, travel, and my ramblings on books. I'm not a doctor so can't give anyone advice, but we started the keto way of eating in part on a doctor's recommendation and the medical needs of our family.
This doctor suggested a very similar diet to keto for my child. It just so happened it worked out well for me too!
However, as anyone with or with a family member or friend with a chronic illness knows, it comes with hospital stays. We've been lucky enough not to have too many but it does happen.
We were recently in the hospital, last week in fact, which made me think more about how to improve the mood of a child in a difficult situation.
Then it made my mind wander to think about hospital care packages for kids and how much joy and distraction they can bring.
This post may include Amazon links or other affiliate links. As an Amazon Associate I earn from qualifying purchases.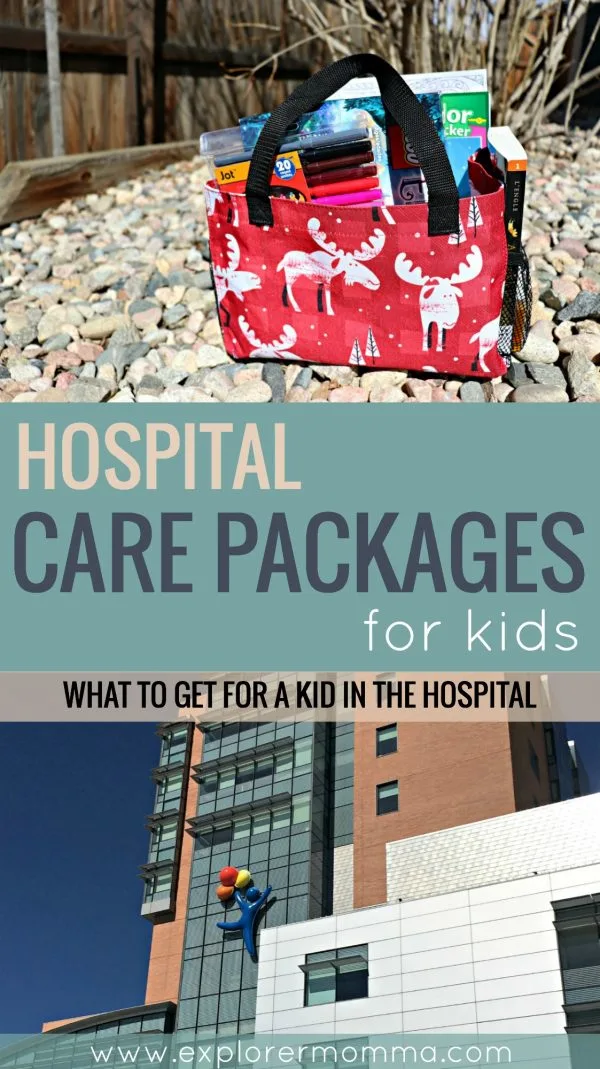 The kid in the hospital
The kid in the hospital is probably unsure, scared, weak, feeling horrible or any of the above and more. This often brings the mood down and a depressed atmosphere. That's not good for anybody!
Before I go further, let me say we've have the most wonderful experiences with talented doctors and kind nurses who've been huge in helping all kinds of hurts.
One doctor in particular, obviously took some time to really listen, explain, and reassure, which was of huge comfort to both me and the child. Also, he didn't just speak to me, the adult, but directly to my daughter.
Back to the point. As I stayed in the hospital with her this time and in the past, thoughtful friends and family always ask what they can do or, "What can we bring when we visit?"
Obviously, what to get a kid in the hospital or hospital care packages for kids will vary from kid to kid depending on their circumstances. Sometimes you're not allowed to leave the room or are too weak to go very far so things to create, read, or write are best to occupy time and to lift the mood!
It's HARD to be in the hospital and can be very depressing. Kids LOVE gifts, and even the littlest thing can bring happiness. A visit or even a small gift, reminds the patient of someone who loves them very much.
What to get a kid in the hospital? H
ospital care packages for kids!
These are just some ideas, and you'll want to pick, choose, and tweak it for the child you know and love, but it's a good place to get started!
What to put in a kids' care package
Tip: Click on the title or the picture of the item to see it or look for others on Amazon.
Get a fun tote bag or a box and select activities such as the ones below to fill it up! Here's an example!
This LEGO Elves The Water Dragon Adventure set was a huge hit with my 9-year-old, but now it's hard to find or crazy expensive.
Check out all sorts of Lego sets like the Lego Creator 3in1 Deep Sea Creatures. I love that the same blocks can be made into three different projects!
It's so fun to see the new and different styles of Legos! Ours was a surprise gift and was a fun thing to put together in between naps at the hospital. I highly recommend putting some sort of Lego set in your hospital care packages for kids!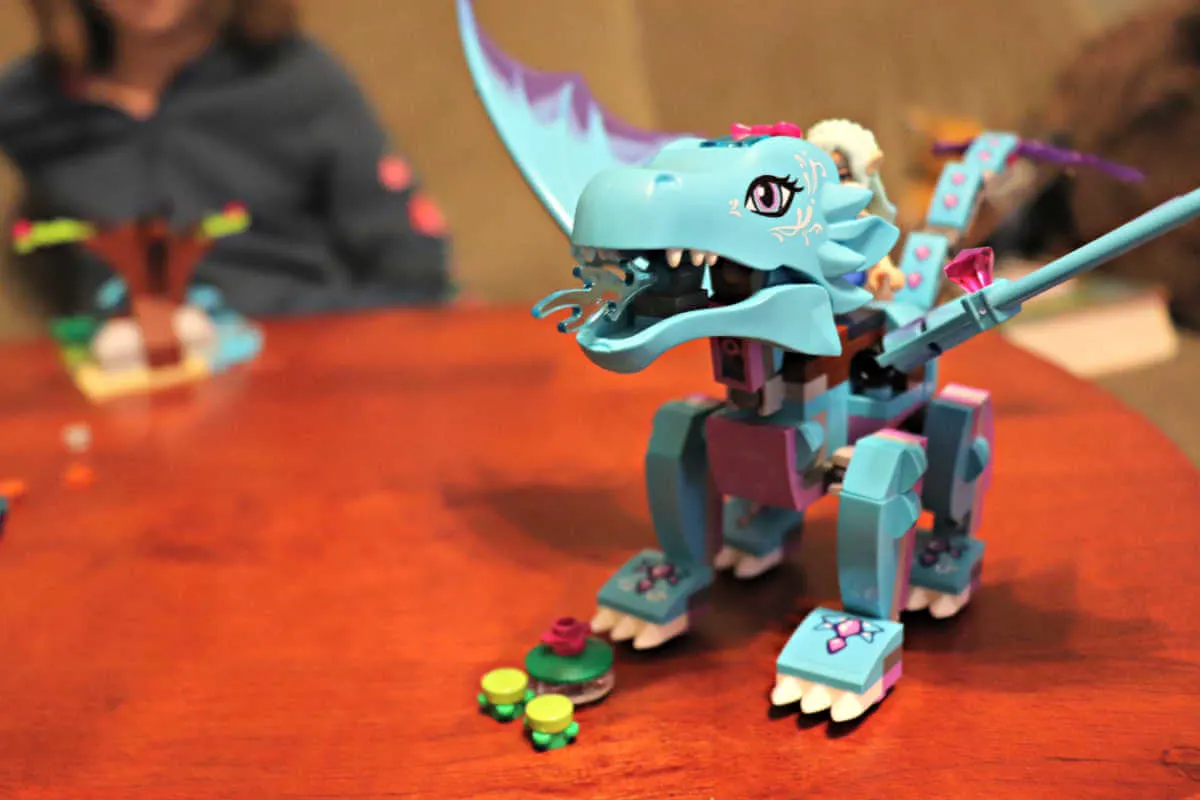 A stuffed animal is so comforting to cuddle with and hug tightly when taking blood, putting an IV in, or really for any time in a hospital bed! Also, it's not only that but who gave it to them. My daughter cherishes her bear from her uncle because HE gave it to her, and it reminds her he cares.
Do you remember when the grandfather visits his sick grandson in The Princess Bride? What does he do? He sits down and proceeds to read an entire book to the sick kid.
I remember how much I used to love being read to at school and at home. Turn off the TV and while you visit and read a chapter or two of a new book out loud to the sick child. Listening to someone read is incredibly relaxing and something you can do easily for a child.

Some sort of window art like this, or peel off clear decals that look like stained glass, is great fun! All you do is color or paint it and stick in a window to see how the light goes through it.

We recently did this one, and it was a big hit! String art can take some patience. However, taking some time is not a bad thing, and it's a lot of fun to display when it's complete.
The more you can decorate a hospital room, the better!
There's something incredibly satisfying about opening a new set of markers. They're perfect, but only for a little while as you color and then before brother gets into them. Slowly they become old, worn out and sometimes dried. New ones draw crisp lines perfect for inside a new coloring book or other activity.

These are fun to stick in a tote bag, and while they may not be the first thing pulled out, an activity book can be hours of distraction. That's what we like!

We love Mad Libs! With some energy, there can by a lot of laughing around a hospital bed depending on ages. A classic!

Mazes, crosswords, and riddles are always fun. A cheesy joke book can lift the mood also!
It's never too early or too late to learn to sew!
Or try out knitting or crocheting! There's lots of time to practice!
If you get a fancy new detailed coloring book, what do you need? Why gel pens of course! I love these. 🙂

A blank journal or one with prompts such as this is a good way to get kids thinking and to express their feelings on paper. The more you practice writing, the easier it gets!
I think journaling is great for anyone, not just kids, to get thoughts and feelings out. It's also great for writing out questions to ask later!
14. Paper Airplanes
Would you like some paper airplanes to soar around your hospital room? Check this out! The Super-Easy Best Paper Airplane Ever.
Head up to the hospital for a visit!
While it's fantastic for a child to receive hospital care packages for kids, your visit is more important and what they'll remember! If visitors are allowed, it's a huge break in the monotony, brings joy, and makes the child feel special.
There are only so many times you can watch the hospital movies and Mom dancing around the room to Zootopia music!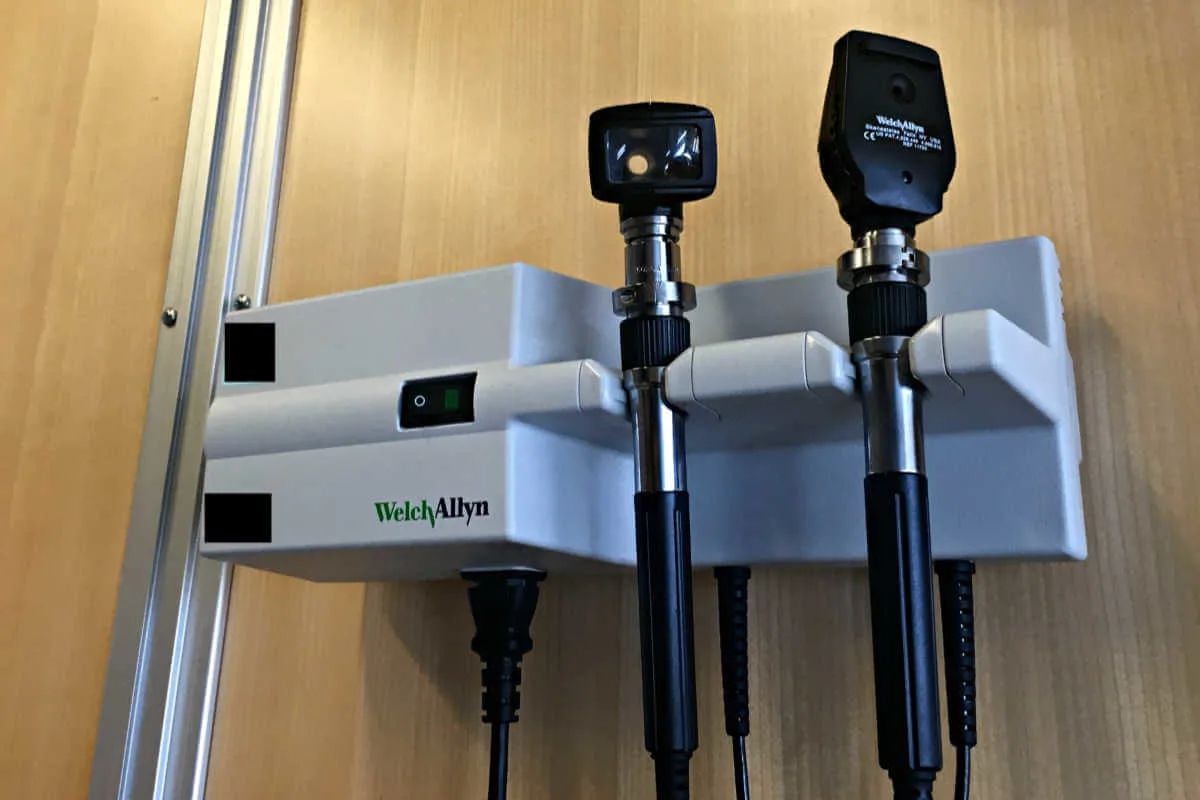 What else can you get for a kid in the hospital?
I'm certainly thankful we're no longer in need of a hospital care package. However, I know there are so many kids who have extended stays or chronic illnesses bringing them back to the hospital time and time again.
So what are you waiting for? Grab a stuffed animal or a tote full of activities and get out there! Enjoy your visit and make them smile!
Tell me – have you made hospital care packages for kids? Were they as a donation to a hospital or for one specific person?
Let me know in the comments what's been successful for you!
Pin this article for later here: