Are you wondering, "What should I read next?" These are the best books I read in 2020, maybe they'll end up on your what to read next, your to-be-read list!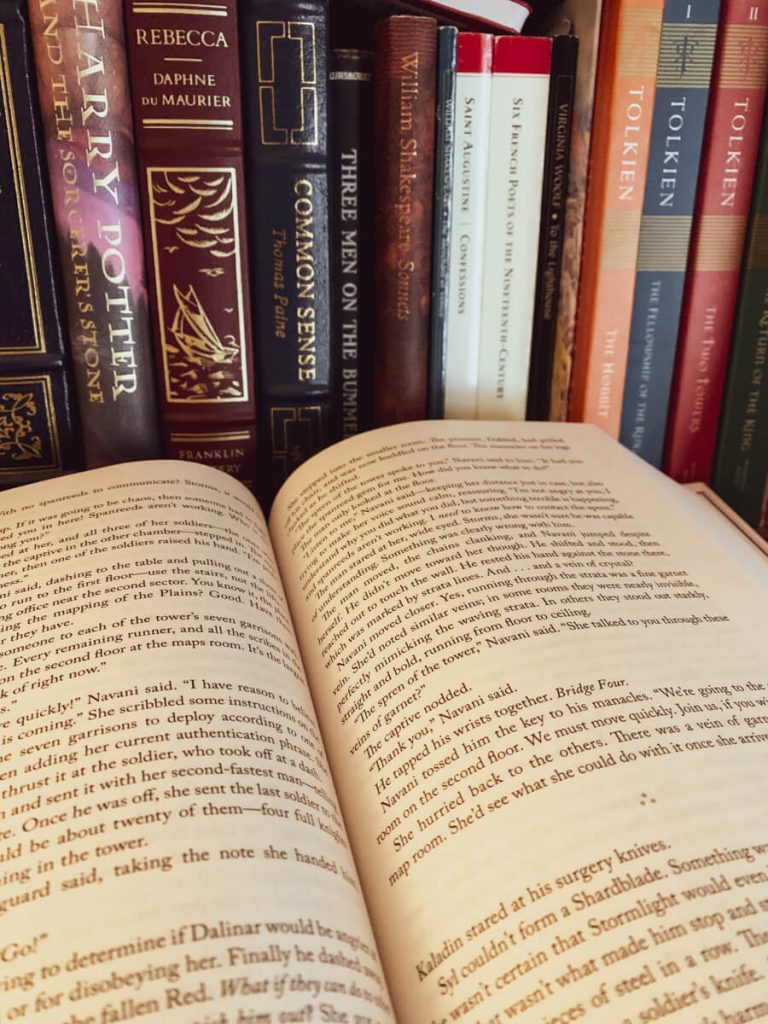 This post includes Amazon or other affiliate links. As an Amazon Associate, I earn from qualifying purchases.
When it comes to making resolutions for the New Year, my mind first and foremost goes to books. Before the exercise, eating healthy, and all the self-improvement, I tend to look at the fun! Yes, I absolutely love looking back on things I've read over the year and then adding to my TBR (to be read) list for the upcoming year.
Lately, I've seen quite a few blogposts with fabulous booklists, and I do love going through them. I have to say I'm excited about my list to read for 2021 and welcome any suggestions. Personally, I tend toward historical fiction, fantasy, and mysteries, and while I love these genres, am not opposed to pushing myself to expand on those this year.
Books are self-improvement, imagination, escape, fun, educational, and mental health help all wrapped up in bound paper packages. Or, this past year I've also given in to reading more ebooks on devices or audiobooks. I love books! Who doesn't want new ways to learn about people, stories, and the world?
What should I read next? Let's get to my list of best books read this year.
Favorite books of 2020
In no particular order.
The Fountains of Silence
by Ruta Sepetys
I read this early in the year when looking to read books set in Spain as inspiration for my trip that was later canceled. It was that year! However, a trip to 1957 Madrid in a book is a good vacation too. I really enjoyed this one and learned about a time and place I hadn't really studied much before.
The Fountains of Silence is from the viewpoint of Daniel Matheson, son of an American oil tycoon doing business in Spain. His mother was from Madrid, and he wants to learn about her homeland and tell its stories with his camera. He learns first-hand about the fascist dictatorship of General Francisco Franco.
Skyward
by Brandon Sanderson
Moving on to fantasy! First, off I have to say I love all the books I've read by Brandon Sanderson. I was introduced to his writing when he finished Robert Jordan's Wheel of Time series and was impressed he did so well with it, I went on to read his other books.
I even got to meet him at a book signing and talk a couple of years ago. With a brief conversation, he made me feel that of course I could write a successful novel and would be AWESOME at doing it. That's yet to happen due to life, however, I am confident it will happen with some hard work and time put in.
This year, I've read several of his, and Skyward and the second in the trilogy, Starsight, were engaging and fun. Spensa is a strong teenage female lead who wants to become a pilot on a planet constantly attacked by alien starfighters. Much is unknown, and with the help of an old ship with its own personality, she finds adventure and learns about herself.
There's a lot of Sanderson humor in these, and I can't wait for the third in the trilogy to come out.
Rhythm of War
by Brandon Sanderson
OOh, be excited about this one, because I am! This is the fourth, and so far longest, of Mr. Sanderson's Stormlight Archive which was released in November of 2020. This epic fantasy series begins with The Way of Kings, Words of Radiance, Oathbringer, and then this latest installment, Rhythm of War. There are also two novellas, Edgedancer and Dawnshard, which to any other author would probably be considered regular novel size.
I love to geek out over these books, and Rhythm of War did not disappoint! Because you have so much time with these characters, they become well-known friends to you, yet bring constant surprises. I won't give any spoilers, but I especially enjoyed the development of Navani's character and of course Kaladin, because he's always my favorite!
Rhythm of War gives us new worlds and storylines, new blown away yes! moments, and whoa! how in the world did he do that?! scenes. If you enjoy high fantasy and haven't started this series, do so now. You might catch up by the time Book 5 releases in 2023, which the author says will be the final book in the first sequence.
Bridge 4!
The Forgotten Garden
by Kate Morton
I love Kate Morton's writing style and ability to sweep me back in time and into the lives of her characters. I've read a couple of hers this year and enjoyed both The Forgotten Garden and The Clockmaker's Daughter.
It's 1913 and a young girl's abandoned on a ship to Australia. She grows up taken care of by the dock master and his wife, and as an adult she learns the truth of what happened. It's then she goes in search of her past. We see the story continue through point of view of her granddaughter as history and present come together.
The Shadow of the Wind
by Carlos Ruiz Zafón
The Shadow of the Wind was a book recommended to me to read as a prep to get in the mood before going to Barcelona. I love to read historical fiction about an area before I travel, and this is a fascinating mix of historical fiction, fantasy, and almost gothic mystery.
Again, just after the Spanish Civil War, this time in Barcelona, 1945. Daniel is an antiquarian book dealer's son (isn't that fabulous already?) dealing with the loss of his mother. He selects a book from a mysterious library of forgotten books and is caught in the tornado of the story of the books author Julian Carax, and someone's quest to destroy all his books, his memory, and existence.
Murder, mystery, culture, and even a map at the end of the book with the book locations I can follow when I explore Barcelona!
The Weight of Ink
by Rachel Kadish
The Weight of Ink made my list of favorites because it introduced me to another culture and place I'd not studied in depth before. I can almost imagine myself as one of the historians in the present discovering the preserved documents bringing to light an unimaginable discovery from 1660.
The two female lead characters are separated by hundreds of years, yet their stories intertwine. Ester Velasquez is a Portuguese Jewish female scribe and philosopher living in London in the 1660s, and Helen Watt is an historian nearing the end of her career with a love of Jewish history.
I love Ester's courage and determination to follow her own skills and interests in a time when it was not a woman's place. Also, Helen's study of old documents and her excitement as a historian is contagious as she and her assistant learn more and more about the past and how it was not exactly as they'd always believed.
Rebel Spy
by Veronica Rossi
Rebel Spy is a cozy and addictive YA read. It's a unique and inspiring story filled with friendship, daring, and a bit of romance during the Revolutionary War. Frannie Tasker assumes the identity of drowned Emmeline Coates and leaves the Bahamas to become a New York heiress and society darling. From there she enters George Washington's Culper spy ring as agent 355.
Perhaps I was just in the right mood at the time, but this book gave me all feels and was reminiscent of when I first read The Witch of Blackbird Pond (one of my favorite books middle school onward).
7 fathoms deep.
The Bear and the Nightingale
by Katherine Arden
When I came to the end of not only The Bear and the Nightingale, but the end of the entire trilogy, I found it was a world I was not ready to leave. I got to the end and was sad and a little lost because the journey was over. There are fewer and fewer books I wish to re-read as I get older, but this is one I can imagine delighting in every winter when the moon is high and the snow and cold blow outside.
This book was absolutely fascinating to me as a lover of historical fiction as well as fantasy. Ms. Arden has brilliantly interwoven the old Russian folklore and fairy tales with history and a fabulous group of characters. This is the book to read on a magical winter evening when you're unsure if you want to invite the Winter King in to visit with you.
"In Russian, Frost was called Morozko, the demon of winter. But long ago, the people called him Karachun, the death-god. Under that name, he was king of black midwinter who came for bad children and froze them in the night."
Mood.
If you are interested in more books to read around Christmas and in winter, check out my post of My Favorite Cozy Christmas Books.
The Keeper of Lost Things
by Ruth Hogan
The Keeper of Lost Things is a book I looked at several times and passed over in favor of something else. Why? I'm not quite sure, but once I finally began I was hooked. For me, it's always a good sign when you want a book to continue on. You long to know the continuing story of the world in which the characters belong. The Keeper of Lost Things was just such a book for me.
Anthony Peardew is the keeper of lost things. He finds things that have be lost, catalogs them, and attempts to return them to their proper owners. The objects in their own ways, have a magic, meaning, and their own story to tell. As Mr. Peardew nears the end of his own life, he tasks his assistant Laura with continuing to return the lost items.
It's a feel good story with characters that of course have their own issues to deal with, but come together in the end. They and the reader are made to discover things about their own lives, what brings people together, and the joys of discovery when it helps others.
The Devil and the Dark Water
by Stuart Turton
This year I was introduced to Stuart Turton's writing with the recommendation, "Read this weird book. The 7 1/2 Deaths of Evelyn Hardcastle. It seems like something you'd like".
I did like it, a lot! It twisted my mind all around and was a fantastical mystery like none other I'd read before. I really need to go back and reread it. The same goes for Mr. Turton's latest book The Devil and the Dark Water, which I enjoyed even more.
Think Treasure Island meets Sherlock Holmes meets Stephen King supernatural. It's set in 1634 on a large ship traveling from Batavia (Jakarta, Indonesia) to Amsterdam, so the mystery is contained on the ship with a fascinating cast of characters.
I love the intricacy of the plot and the way it mixes together different genres. The reader is left to wonder for much of the book whether it's a supernatural fantasy or a traditional whodunit.
Read it.
Dune
by Frank Herbert
I finished it! Dune is a book that's long been on my reading list as a sci-fi classic and must-read as a basis for current sci-fi and fantasy. It took me a while, and I admit I had a hard time getting into it. However, I can definitely see where the dedication to the book comes from and why it's one of the best-selling sci-fi books ever.
At one point I was worried Mr. Herbert was going in a way I did not want with the plot and characters. However, what I feared might come to pass did not. Phew! When I finished, I had to go back through the story in my head and do more than a little processing. The more I thought about it, the more I liked it.
The book was written in 1965, although it's hard to date it at all from the complex story and world-building. It made me think, which is always a good effect of a book.
Set on the desert planet Arrakis, Dune is the story of the boy Paul Atreides, heir to a noble family tasked with ruling an inhospitable world where the only thing of value is the "spice" melange, a drug capable of extending life and enhancing consciousness. Coveted across the known universe, melange is a prize worth killing for….
Lovely War
by Julie Berry
Back to historical fiction! Lovely War starts out, not how I expected at all. Instead of the World War I historical romance in war-torn England, it begins with the Greek goddess Aphrodite walking into a ritzy Manhattan hotel with Ares, the god of war. It's the height of World War II. She tells the stories of several humans to her husband Hephaestus to prove the answer to the question: Why are Love and War eternally drawn to one another?
The gods narrate and interact throughout the book, and tell the love story of Hazel and James, a pianist and architect who fall in love just before he's sent off become a sharpshooter in World War I. Also, we get the bonus love story of Aubrey Edwards, a member of the 15th New York Infantry, an all-African-American regiment, and Colette Fournier, a Belgian refugee whose family's been killed in the war.
Does Aphrodite prove her point? If you enjoy historical fiction, definitely give this one a read.
The Jane Austen Society
by Natalie Jenner
I thoroughly enjoyed escaping into The Jane Austen Society. Not only do the characters get together and discuss one of my favorite authors, but it's set just after World War II in rural England. It's the final home of Jane Austen herself, in the village of Chawton.
This was a fun, well-written book about the lives of the individuals who come together to create the Jane Austen Society. They set out to preserve her last home, books, and legacy for the future.
Personally, I would have been okay with more detail into the lives of some of the characters as I would not at all mind in lengthening the story and my time with them. Other than that, I will only say if you love Jane Austen and stories of people who also appreciate her works, you will enjoy this book.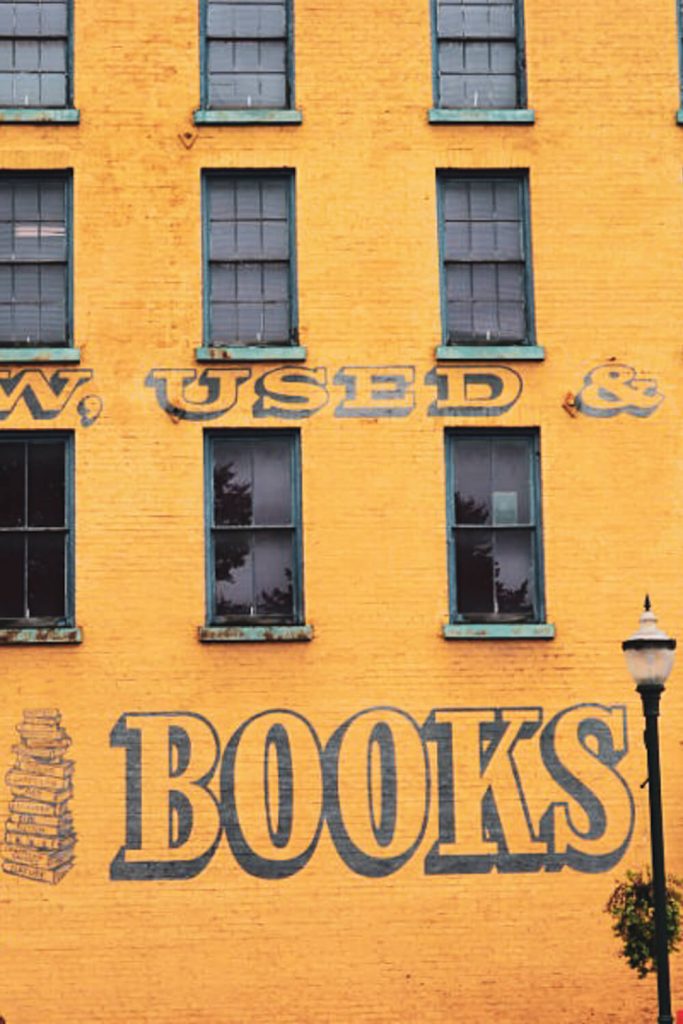 Now, what should I read next…
There you have it! That's my diverse mix of favorite books I personally read this year. As I mentioned, I'm also having a ton of fun lately looking through other people's favorites from the year, reading their recommendations, and adding to my own to-read list for 2021.
So what's up next for you? What are you reading? And…do you think some of my favorites from last year will wind up on your to-read list? I hope so! But enough of that. Let's get reading.