A fishy tradition references the French holiday, Poisson d'Avril. We love April Fool's Day pranks, especially when it involves secretly placing a fish on someone's back! Check it out.
Oh, the memories of April Fool's Day pranks! As a kid I usually didn't try anything too terrible. However, I do remember one year when I put a rubber band around the water sprayer on the sink. Then, whenever you turned on the water it would spray you.
Let's just say my mother was not thrilled with this, and much screaming ensued. In fact, I remember thinking how ingenious I was to come up with something like that and just could not understand why she was so upset!
As an Amazon Associate and member of other affiliate programs, I earn from qualifying purchases.
April Fool's Day Pranks, the Fishy Way
The past few years we've celebrated April Fool's Day the French way, with paper fish. I love France and celebrating cultural holiday traditions, and quite awhile ago I took some classes in France then taught high school French.
Therefore, it was natural I should introduce my own kids to Poisson d'Avril (or April Fish). Kids absolutely LOVE this tradition, and of course, the French claim to have started April Fool's Day. So here we go, let's learn about French culture so you too can celebrate April Fool's Day with your kids as Poisson d'Avril.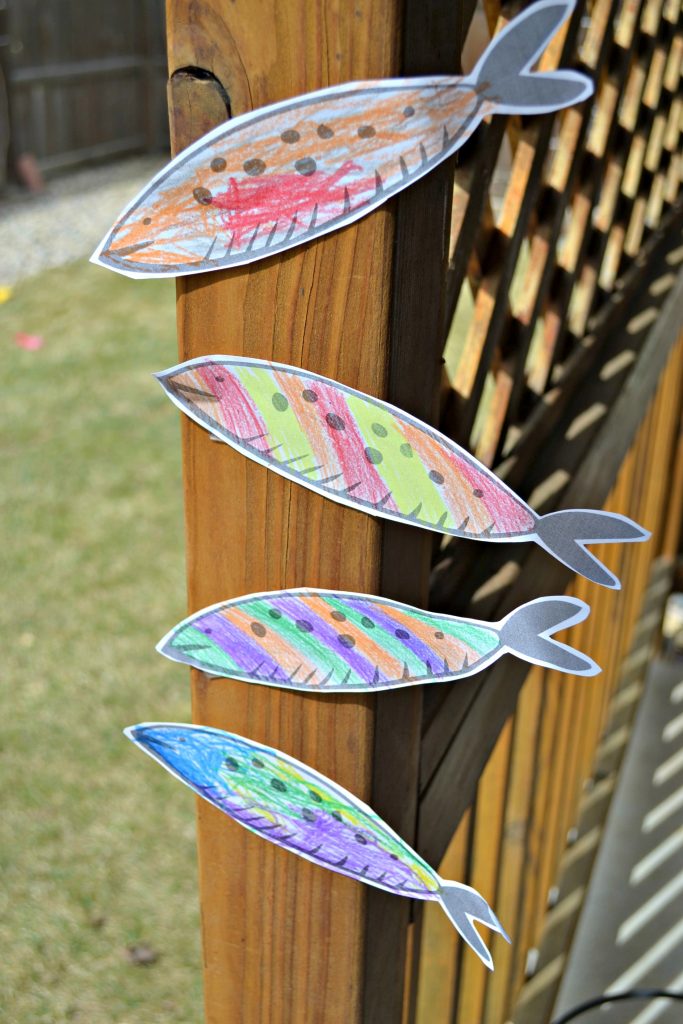 What is Poisson d'Avril?
Poisson d'Avril is what the French call April first, or April Fool's Day. In fact, they celebrate by playing jokes on others just like American April Fool's Day pranks. However, the day is called Poisson d'Avril, so kids and adults alike make paper fish.
Then, throughout the day they try to stick them to other people's backs without them knowing. I know it sounds fairly basic, but kids find it hilarious and don't tire of it throughout the day (sometimes the entire week)!
History
The French often claim all things started in France, and April Fool's Day is no exception. Supposedly, it all goes back to 1564 when King Charles XIV moved the calendar around and made the beginning of the year January instead of late March.
Well, people resist mandated changes and some continued to celebrate the New Year in the last week of March. Those who continued to celebrate the old New Year had pranks played on them, and for some reason people started to stick paper fish on their backs.
Consequently, these victims were called the April Fish (Poisson d'Avril). Why fish? Did it start with fishermen? Who knows, but the tradition stuck, and hey, why not go with it?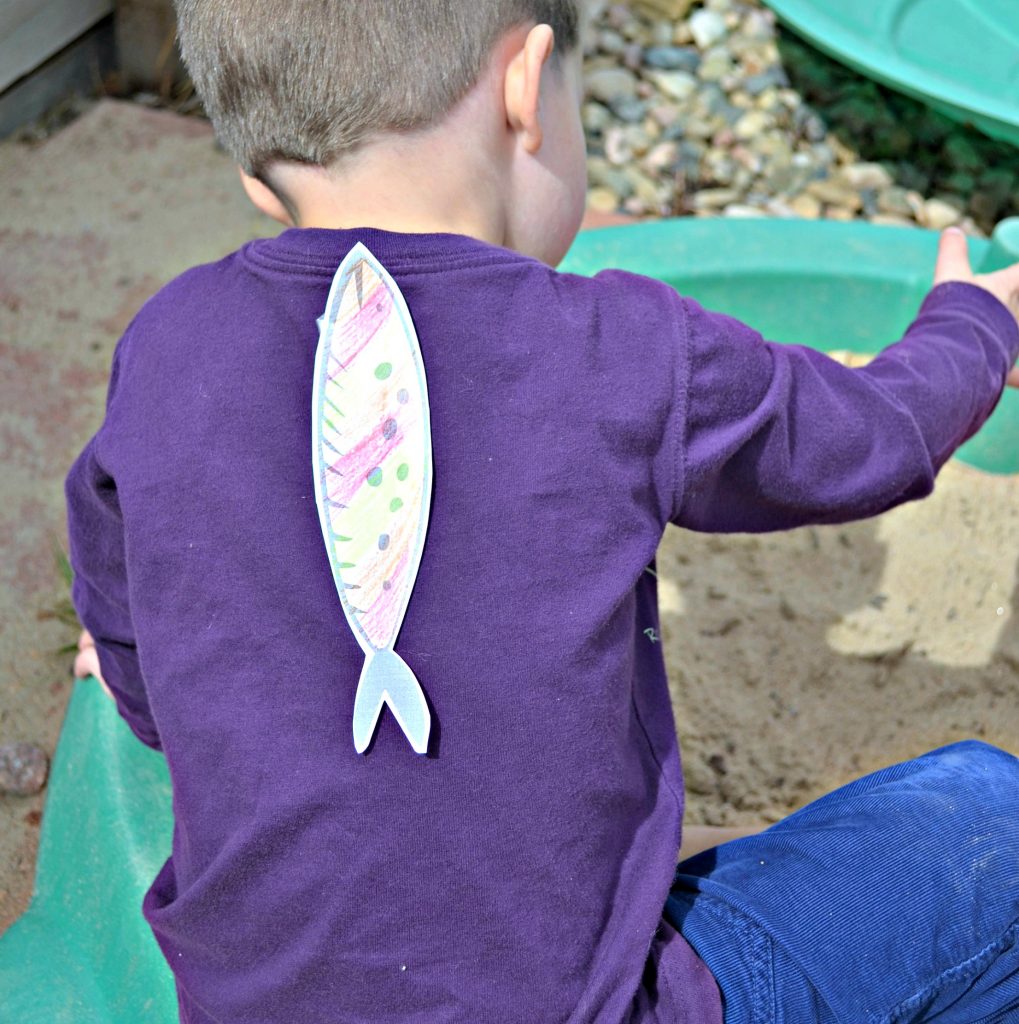 Create your own Poisson d'Avril paper fish
Here's how to begin this super-fun, incroyable, tradition at your house.
First, sign in below to download your free printable fish paper. While the fish are in color, I like to print it out in black and white so the kids can color the fish themselves.
Second, give each child a page to color and cut out.
Third, provide the tape and encourage fish sticking on friends' and family members' backs. Then let the shenanigans unfold!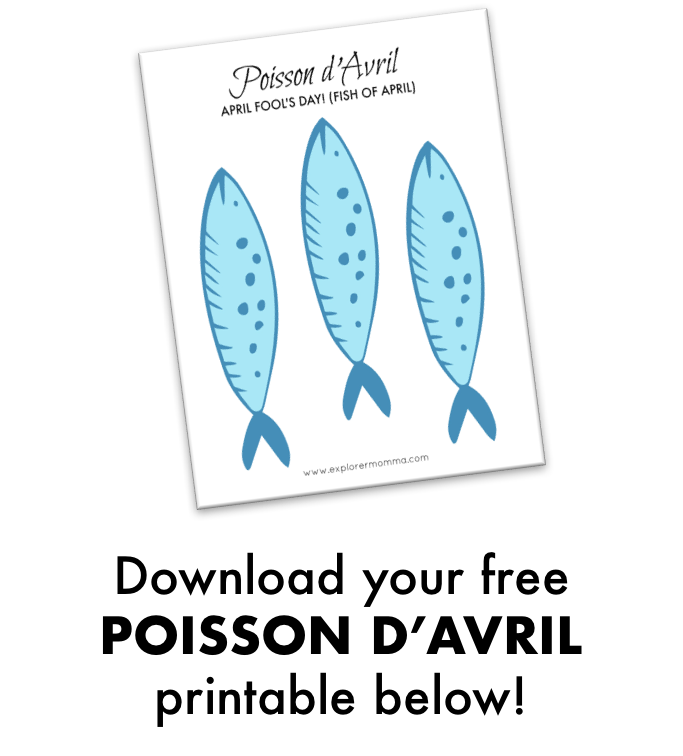 My own experience with Poisson d'Avril
Everyone loves April Fool's Day pranks, and I love most anything that keeps my kids busy and makes them laugh and enjoy themselves. Oddly enough, I get lots of hugs on April Fool's Day as the children try to sweetly stick fish on my back.
Then, they go away snickering behind their hands until they can hold it in no longer and scream, "Mommy! You have a fish on your back! Hahahaha!". Queue hysterical laughter.
Similarly, high schoolers can really get into this holiday. I think of when I taught high school French, and I liked to celebrate as many French fêtes as possible. Poisson d'Avril was always a hit. Inevitably, if you give a 16-year-old boy crayons, scissors, and a fish outline on a piece of paper he will become an excited little boy again.
No matter how cool and disinterested he is in your class he will take the bait! As a result, you can get all sorts of participation in your French speaking activities about fish.
AND as an added bonus everyone leaves laughing and with a paper fish stuck to their back. It's a ton of fun to watch the hilarity spread around the school.
April Fool's Day pranks at French bakeries
Okay, so maybe it's not really a prank, but it's a lot of fun! If you are lucky enough to live near a French bakery, on April first they generally have French pastries and chocolates all in the shape of, you guessed it, fish.
Unfortunately, I don't live by a French bakery (long sigh), so generally after watching pastry week on The Great British Bake-Off or some such, I over-confidently attempt an elaborate fish pie or little pasties.
I've managed to make them taste pretty good, but usually they look more like a blob than a fish. Moral of the story – find yourself a glorious French bakery and get yourself some fish pastries!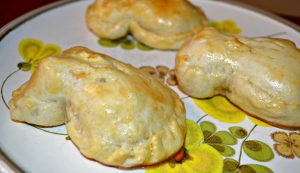 Cookie cutter
Why? Do we really need a reason? Well, because it's hilarious! Kids will love Poisson d'Avril and some new April Fool's Day pranks.
Also, as a bonus, everyone's learning to appreciate the French culture while having fun. Please share your pictures and stories of your fish on Dad's back or any other successes you have with the activity.
I'd love to hear about your experiences in the comments section below! Have fun and bonne chance!
What other pranks do you play for kids on April Fool's Day?