There's something magical about being a kid in a national park. Everything is new and wondrous and makes an imprint in your mind that will last a lifetime. Did you know that every single fourth grader in the United States can get a FREE Every Kid in a Park Pass? Yes, a free US National Parks pass. It's good for the entire family for the whole year and gets you into not just National Parks but all federal lands and waters. How cool is that?! My daughter's in fourth grade this year and has so inspired our year we've titled "Operation US National Parks for Families".
This post contains affiliate links, which means I receive a small percentage if you make a purchase after clicking on my links.
Impact of U.S. National Parks on kids
I grew up in Colorado and feel as though Rocky Mountain National Park is my own backyard and safe haven or escape. It is and will always be near and dear to my heart, but another national park also made a huge impact and imprint on my childhood. When I was a kid, my grandparents lived in Homer, Alaska. We were fortunate enough to be able to travel up there to visit them a couple of times and also experience the magic that is the Kenai Fjords National Park.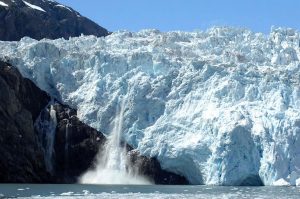 I remember being entranced by the glacier and the huge variety of wildlife I saw in one relatively small area. We took a tour on a little tour boat, and I think my hands were on the bars at the very front with the wind blowing in my face the entire time. I leaned over to see porpoises jump next to us as we sailed along, whales breach and wave their tales in hello, colorful puffins in the rocky cliffs, the bark of sea lions lounging on rocks, a moose on the hill, and SO much more. In a time way before the Wild Kratts entered our lives this was a miracle for me to see. AND it was live and in person, real and in the wild to my mind. It was not a zoo.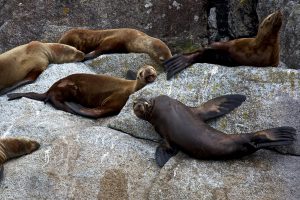 What is Operation U.S. Parks for Families?
Operation U.S. Parks for Families is a series of blog posts to be featured throughout the 2018-2019 Every Kid in a Park Pass year. The goal of this series is to inspire families to visit national parks together and provide them with ideas for amazing activities in each park they can do as a family.
Who will be featured in Operation U.S. Parks
To begin, Operation US National Parks for Families will feature some of our own fabulous past experiences at national parks. In addition, throughout the year I'll be highlighting our CURRENT travels to different parks and federal lands. Then as an even bigger BONUS I'll be highlighting the experiences of other families all over the country! I'm so excited about this aspect of the series so we can provide a broader picture of family experiences with different opinions, likes, dislikes, and interests!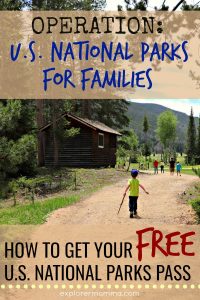 Get your FREE US National Parks Pass and join us!
Would you like to join us for Operation US National Parks for Families Journey? We'd love to have you! Sign up for our newsletter to receive weekly updates on where we're exploring! Will it be the caves in Carlsbad, New Mexico? Maybe, you'll get to see and read about an adventure to the giant redwoods and sequoias of Sequoia National Park! Perhaps, if you're really lucky, we'll journey to Watkins Glen National Park in New York for scenery and kid-friendly hikes that could be straight out of a Tolkien book. So get your cloaks, backpacks, tents, elf-ears, or whatever you'd like to prepare and join our EPIC National Parks journey today!
[et_bloom_inline optin_id="optin_17″]
How to sign up for your Every Kid in a Park Pass
How do you get your free US National Parks Pass? It is so super simple. All you do is go to the official US Government website here. Explore the website or just click on "Get Your Pass". As I'm writing this they've recently updated the site for the 2018 to 2019 school year. Your fourth grader answers a few questions to make a diary entry to begin to figure out how they'd like to use their new pass. It's super-easy and a fun activity.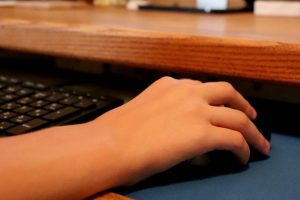 Once you sign up and complete the diary on the website, there will be a ticket to print out. Now, you can use it as your yearly pass, or you can take it to your first park or water area, show a ranger, and obtain a wallet-sized card for the year. Did I mention it's FREE? What an awesome deal to bring families together in nature!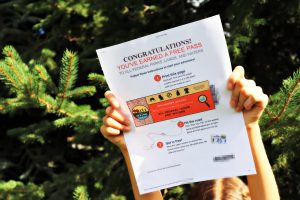 The next step is to take the family on hundreds of adventures until the card expires August 31, 2019 (or the current school year). Do you know what? If you miss something or don't have time, little brother can get his own pass in the next year or two. Then you get to plan for that national park year as well!
How to use your free US National Parks Pass
If you're going to use it you've got to plan your first trip! Are you going to camp in the woods? Do you want to see protected animals and wildlife? Maybe you'd just like to find your nearest park to start! Before you go read the official rules here. Then, just present your ticket as you enter the park! The park ranger will trade your printed paper copy of the ticket for an official Every Kid in a Park card, and your fourth grader will sign it. Easy peasy lemon squeezy.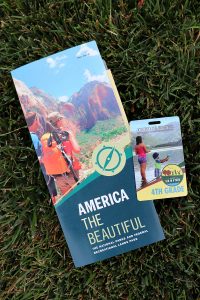 There are sooo many opportunities for exploration and fun with this pass! Literally, you've got hundreds of places to visit near or far, it's up to you.
Plan your trip with Operation U.S. Parks for Families
Now, I challenge you! Get out and explore! Follow along with our blog series and gain inspiration. Yes, I formally invite you to travel along with us virtually on our Operation U.S. Parks for Families journey. You can create your own adventures, the sky's the limit! It's such fun to plan destinations as a family and give every member a say. Will you visi Mesa Verde National Park, Shenandoah National Park, or maybe Mount Rushmore National Monument?
The choice is yours.
Can you tell I'm excited!?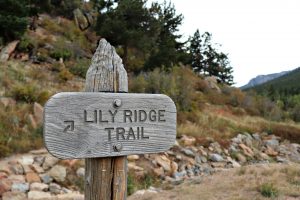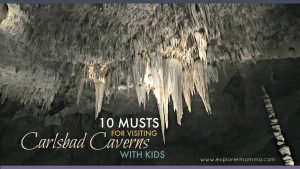 Let's travel with our free US National Parks pass!
I am so thrilled to explore our US National and State parks all over the country! My family and I will be planning and writing about our own trips using the Every Kid in a Park Pass. Also, we'll all have the opportunity to travel virtually all over the country with other National Park loving families. Truly, I cannot wait to see the beauty of our parks and hear about the super-awesome and life-changing family experiences only nature can inspire and bring together.
My friends, I hope you follow along with us on this magnificent journey to explore our US National Parks!
I'd love to see your own adventures! Tag me in your National and State Park travel pics on Instagram @explorermomma.
Explore a National Park today!
Pin this article to save and share!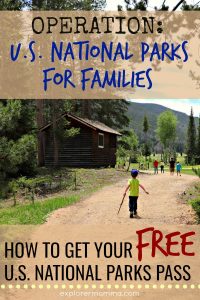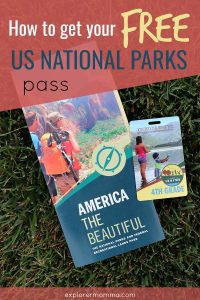 Thanks to all and HAPPY TRAVELS!