Welcome to Explorer Momma! I've been here before, you may say, but today we are celebrating the re-design of the Explorer Momma homepage! Yes, that's right, the Explorer Momma website is getting a facelift, and in honor of our fabulous progress, we're hosting an on-line Explorer Momma Giveaway and Party!
For those of you who aren't as familiar with the site, let me tell you a little bit about our goals. Explorer Momma explores the world and all the flavor in it. I bring ideas for Momma chefs, adventurers, and bookworms. You can check out Explorer Momma for delicious kid-friendly keto and low carb recipes, travel tips and destinations with kids, and fun! I blog about amazing recipes, cultural experiences, and new adventures to make the world better for our kids. Where shall we adventure today?
This post contains affiliate links, which means I receive a small percentage if you make a purchase after clicking on my links.

Explorer Momma Giveaway and Party Invitation
What is this all about? Explorer Momma Re-Design Party
Why? Let's get the word out about the Explorer Momma website and all its exciting upcoming content!
When? Please come to visit anytime, but the giveaway ends Friday, November 9th.
Where? On the website and social media
How? Check out the website and Explorer Momma social media. I'll go into this in a minute. Then sign up through the Rafflecopter below!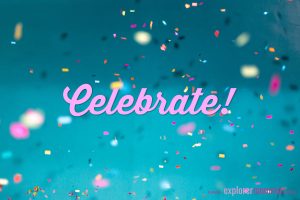 Explorer Momma's Social Platforms
Are you a social butterfly? Join Explorer Momma on Social and help us spread the word!
I'd love for you to come visit Explorer Momma on Pinterest! Pinterest is probably my favorite social platform, and I LOVE to find new recipes and travel destinations on this fun search engine. Follow my pinning by clicking here, and if you'd like to help spread the word PIN any and all PINS from my main Explorer Momma board here!
Next, click on over to Instagram and peruse Explorer Momma's Instagram page. Click here to see my page and follow along! Be sure to click on the follow button!
Are you a fan of Facebook? You'll find Explorer Momma there too! Follow us on Facebook by clicking here! Please follow our page and share any posts your friends might like!
Help us tweet about Explorer Momma on Twitter! You'll find the Explorer Momma page here! Again, I would love for you to follow and tweet what catches your fancy!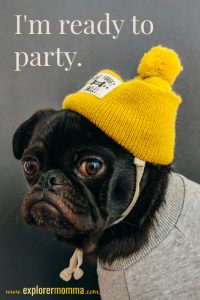 Sign Up For Explorer Momma's Weekly Newsletter
Are you signed up for Explorer Momma's weekly newsletter? If not, sign up now to get all the info about the awesome new series we have in travel and low carb cooking.
Operation U.S. Parks
[et_bloom_inline optin_id="optin_17″]
12 Days of Keto Christmas Cookies
[et_bloom_inline optin_id="optin_18″]
Enter the Explorer Momma Giveaway!
Are you ready to get baking this holiday season? I admit, baking and preparing good foods for friends and family is one of my favorite parts of the Christmas season. Get yourself ready to bake with our 12 Days of Keto Christmas Cookies series by entering to win the Christmas Cookie Baking Set today! The winner, chosen at random, will get (sorry for the limitation but the winner must reside in the United States):
A Brand New
Bellemain Heavy Duty Aluminum Half Sheet Pan, 18″ x 13″ x 1″!
New Silicone Baking Mats – a 2-Pack from AmazonBasics!
AND my favorite part:
A New
Christmas/Holiday Cookie Cutter Set – 9 Pack Stainless Steel Cookie Cutters!
Update your own cookie making supplies or use them as gifts! Or better yet, use them to make tins of Christmas cookies to give as gifts!

a Rafflecopter giveaway

AND…we have a winner! Thanks to everyone who entered and partied with us! Please spread the word if you know anyone who would enjoy ExplorerMomma.com!
Thank you for partying with us!
Thanks again for joining the party! I hope you explore the website and the new design. It's meant to allow you to see more of the content Explorer Momma offers so click around! Then, follow along with us as we explore more food, travel, and fun! Also, thanks for sharing the website with friends and family on Social Media platforms or by word of mouth. It helps us a ton and allows us to share more recipes and fun destinations!
Cheers!
Lauren