When I created the title for this post I struggled with a term to pull these books altogether. Historical fiction? No. A Year in Provence is based on experience and considered non-fiction, even though it reads like fiction. Also, a couple of them are more of a blend of historical fiction and science fiction. If I boil it all down it's simply what I've read lately and enjoyed so I decided to go with the general what to read next for history fans.
This page contains affiliate links.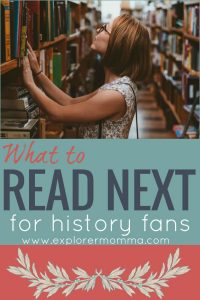 When I pick out a book I tend to gravitate to anything that looks period, a good mystery, another culture, or another world. If the story is a mix of those things, even better. It's not often I'm interested in a book about where I am now or my daily problems and experiences. With a book I like to be transported somewhere else, which I suppose in many ways all books do, but there you go.
So what to read next?
by Kimberly Brubaker Bradley
Set on the British home front in World War II, this book was not what I expected from the description. Ada has been a prisoner in her mother's third-floor apartment building for her entire life because her mother is embarrassed and does not want to deal with her. She has a club foot and can't walk so she crawls around to do the chores. She flinches in fear she'll be hit or locked in the dark cupboard every time her mother comes near. Often when alone, she stares out the window longing to be free to run around outside like her brother.
Ada and her brother sneak out to travel with the other children to the country as the threat of bombs become more real in town. Of course, they want to escape more than just the bombs.
This is a beautiful story with an amazingly honest heroine in Ada. She's isolated and uneducated and makes mistakes. However she learns so much about herself, others, kindness, and love.
This is a Newberry Award-winning book for middle grade, but I think it's one good for anyone to read. Whether you're interested in history, human character, or whatever, there's something in it for you. This is one I'll gladly pass on to my daughter. What to read next?
Explorer Momma's rating: ***** 5 stars
Buy it here on Amazon.
by Martha Hall Kelly
I came across this book after reading We Were the Lucky Ones, and once again the book is based on a real-life heroine.
Lilac Girls is told from three different female perspectives during World War II. Caroline is a New York socialite, Kasia is a Polish teenager sent to a concentration camp, and Herta is a German doctor trying to prove herself in a world of Nazi men. It's amazing how the author follows these three viewpoints throughout the war experience and even after.
The first half of the book I didn't think there was any way these women's lives could possibly intersect as we learn their loves, passions, and experiences. Magically, the threads of the story do come together, and I'll not spoil it. However, it was powerfully written and especially effective to see the three drastically different points of view.
This is not a light summer read, but definitely worth your time. What to read next?
Explorer Momma's rating: ****1/2 4 and 1/2 stars
Buy it here on Amazon.
by Colin Falconer
Kitty O'Kane is a fierce Irish girl who's made her way out of the tenements of Dublin. She's determined no one should suffer like she did, and no man should have such power over others as her abusive father did. Youthful Kitty is determined to change the world.
This book is all over the place as we follow Kitty on the Titanic, the sinking of the Lusitania, and in the suffragette movement in New York. She becomes a journalist and travels to Russia, actually ending up in the Winter Palace as it's stormed. Then, after several years of travel, she goes back to Ireland where she helps in the Irish Civil War.
There's a lot more to it, including several love interests, and may seem like a lot to throw into one story for one person to experience. Nevertheless, I enjoyed it, and I'd recommend it. What to read next?
Explorer Momma's rating: **** 4 stars
Buy it here on Amazon.
by Peter Mayle
When I sadly heard the news Peter Mayle died in hospital in January, I immediately became nostalgic for his brilliant book, A Year In Provence. I pulled it out after not having read it in over 10 years, then decided to try the audio version, and was not disappointed.
This book is popular for a reason. Peter Mayle has the uncanny knack of transporting you to another locale, pokes fun at his own culture, and embraces a new. He relates his experiences as he and his wife relocate from England to Provence. It made me want to jump on an airplane to Provence and immediately find a local restaurant. I then would dine on a simple 5-course lunch with a wine from rolling hills of beautiful lines of grapevines visible from the window. I'm currently planning a trip to Provence. At least in my head.
If you're traveling to France or even thinking about it, I highly recommend reading this book. I loved it in high school, and I appreciate it in different ways today. What to read next?
Explorer Momma's rating: ***** 5 stars
Buy it here on Amazon.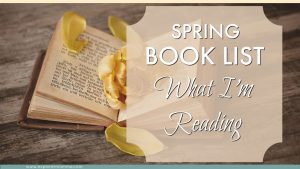 by Theodora Goss
I picked up this book as a new mystery and flipped through to discover characters such as Sherlock Holmes, Mary Jekyll, Edward Hyde, Frankenstein, and more. Admittedly, I was hesitant, but a quick read of the first few pages pulled me in. How in the world Ms. Goss pulled all these characters together is still a mystery to me! 😉
Mary Jekyll is left penniless except for a huge, empty house when her parents pass away. She hears her father's old associate Edward Hyde is in the neighborhood and meets up with his daughter Diana. They manage to consult Sherlock Holmes on some personal matters and end up helping to solve a series of murders all over London introducing literary characters right and left as the story moves along.
This was an interesting book, and I enjoyed the literary references. The development of so many characters did slow the story, which would be my only complaint. At any rate, it was diverting and really anything with a fairly accurate Sherlock has me hooked. What to read next?
Explorer Momma's rating: **** 4 stars
Buy it here on Amazon.
by Connie Willis
This is my throwback book of the day and truly a trusted favorite close by on my bookshelf. I read it when it first came out in 1998, and every time I've read it since I can count on an intelligent, witty, time-traveling, jaunt to Victorian England and beyond. I'd call it a historical sci-fi, and it's a lot of fun.
Ned Henry is sent back in time looking for the Bishop's birdstump, an atrocity of a statue/vase? from Coventry Cathedral as a part of the cathedral's restoration project. He can't get back to the correct time and ends up picking through the rubble after the WWII Nazi bombing.
Another time traveler, Ned's associate Verity Kindle, is working on another part of the restoration and somehow brings something from the past to the future. Boom! We have a classic ahh! we've changed something in the past and have to restore it storyline, but with oh so much more. There are so many things going on in this book you'll wonder how they'll all come together make any sort of sense, but it's perfect. At least for me. And I love jumble sales. What to read next?
Explorer Momma's rating: ***** 5 stars
Buy it here on Amazon.
What are you reading lately?
What are your favorite books so far this year? Do you have suggestions what to read next? They can be old or new, classics, young adult, whatever. I love to read, and I hope you do too and encourage it with your kids, friends, relatives, or random strangers.
Until next time!