Is there such a thing as a keto vegetable garden? Gardens are educational for kids, relaxing, and give you a sense of accomplishment. Since I've started a keto way of eating I've tweaked what I plant just a bit.
Okay, I admit it. I love seed catalogs. No, not looking at a website online but a REAL, paper printed seed catalog with 20 varieties of pumpkins, berry bushes of all sorts, and pages of suggestions on herbs and seasonings.
Generally, they start arriving in the middle of January when we've been frozen in long enough to be craving Spring.
Truly, there's something immensely satisfying in planning out your garden in the middle of a deep freeze. That's true if it's three pots or an acre!
But what should I plant in a keto vegetable garden? What are ketogenic vegetables?
As an Amazon Associate and member of other affiliate programs, I earn from qualifying purchases.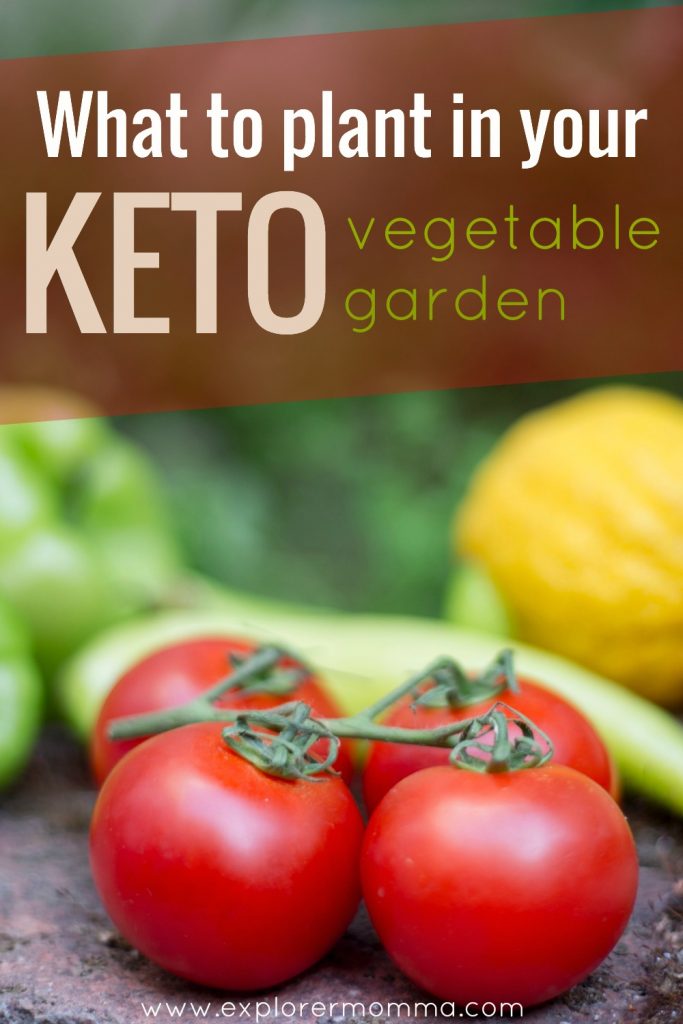 Seed catalog season
This year, the joyous magazines began to arrive, and I had to stop to think. Last year I was only exploring a ketogenic diet and had not yet started so it did not factor into my garden planting.
Now I'm thinking, okay, how can I best use my small garden space and grow the keto friendly vegetables we'll actually use?
Is there such thing as keto gardening? What exactly is a keto vegetable garden?
Yes, I made that up. Keto garden: keto vegetable garden.
What I really mean is what vegetables and plants are eaten in the keto diet, and what should I plant and cultivate. I've come up with a list of ideal veggies for our garden, which is not huge, and am in the process of narrowing it down to exactly how many plants, packets of seeds, etc. we actually need.
*Check out my resources and favorite seed catalog companies at the end of the post!
What should you plant in a keto vegetable garden?
Keto Vegetables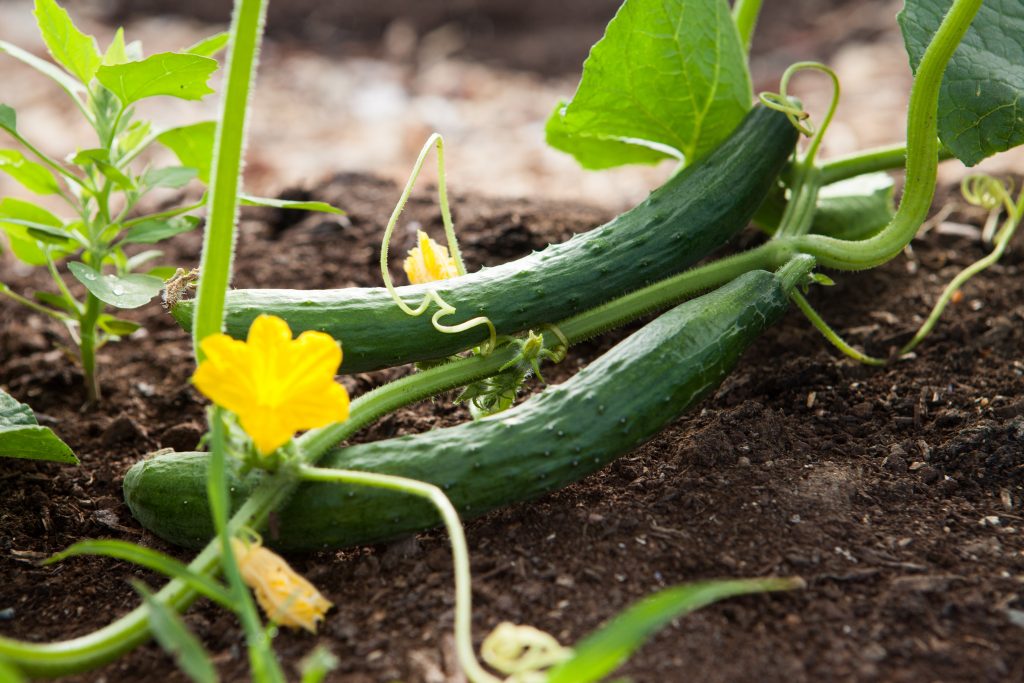 Lettuce blends and individual varieties

Spinach

Kale

Asparagus

Tomatoes – Monsters, beefy, cherry, grape, jelly bean, Early Girl, Roma, hybrid, heirloom
Peppers – bells, Anaheim, sweet banana, jalapeño
Green onions – bunching onions

Garlic

Eggplant

Broccoli

Green Beans

Zucchini squash

Cucumbers

Pie pumpkins. We don't eat a lot of pumpkin on a keto diet, but I certainly love them in fall! Can we say pumpkin spice?!
Cinderella pumpkins – Rouge Vif d'Etampes
Keto Herbs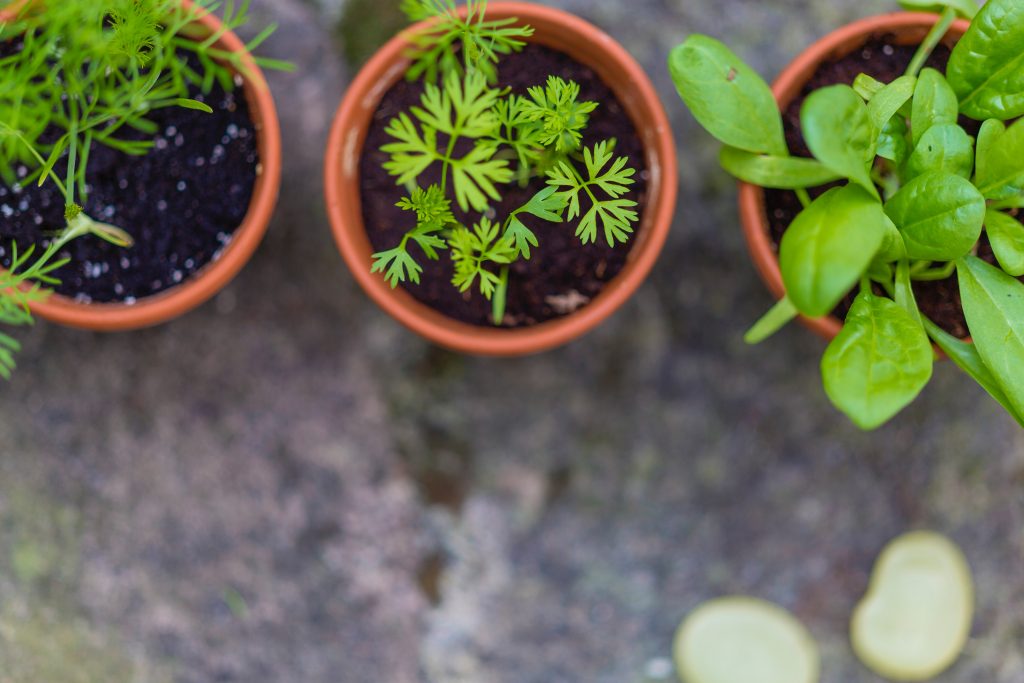 Basil

Cilantro

Parsley

Oregano

Tarragon

Mint

Dill

Sage

Chives

Rosemary

Thyme
Keto Fruits
Some people on a low carb or keto diet feel like they have to avoid all fruits. That's simply not true, and my sweet tooth often craves a good almond flour raspberry muffin. Berries are healthy and can be eaten in moderation just like anything on a keto diet.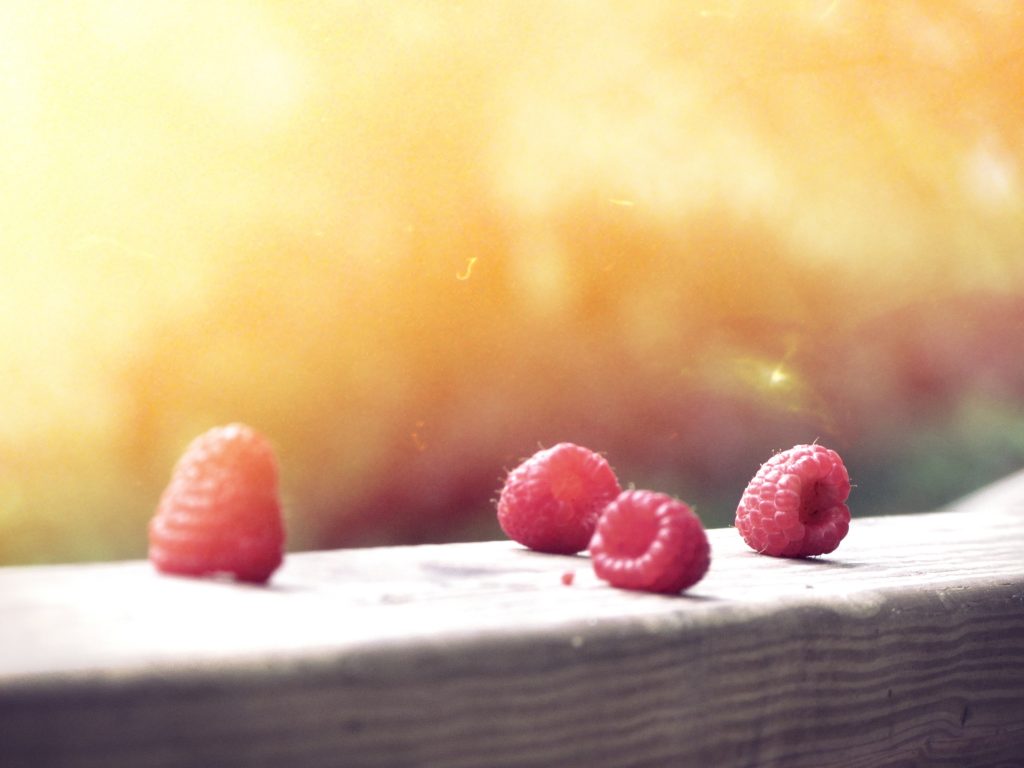 Strawberries

Blackberries
What seeds have I cut out of my keto vegetable garden?
I chose not to include some of my usual staples this year because they don't aline with the keto diet. They are not keto plants. Most are high carb or high sugar content, and so not ones I want to tempt myself with or actually use.
Beets

Potatoes

Parsnips

Sweet peas

Carrots

Butternut squash

Sweet potatoes
Kids love to plant for decoration
Jack-be-little pumpkins

Gourds

Wee be little pumpkins
What are some of the flowers I love?
Aren't lupins beautiful?! My love of lupins stems back to one of my favorite childhood books, Miss Rumphius, who spreads lupin seeds around town to "make the world more beautiful". We adore flowers, and getting more in our yard this year is one of my big goals.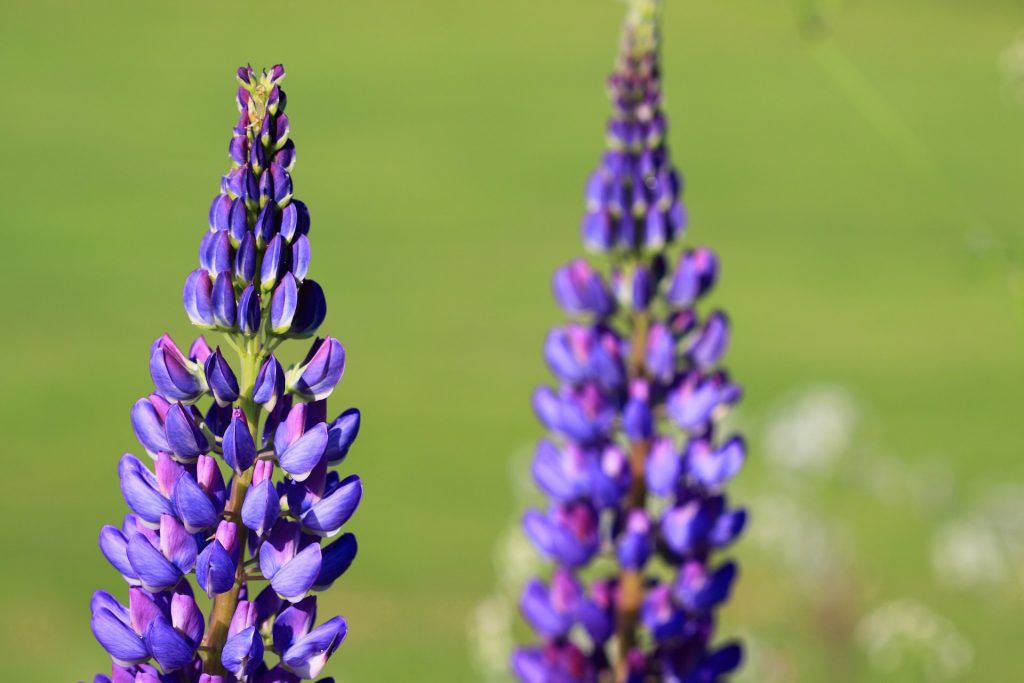 Do you not have a garden, but an outside concrete space or balcony?
No worries! You can have a garden too. There are so many options out there today and new methods of growing.
First, take a look at these possibilities, and then enjoy a trip out to your local garden center or farm. Gardening is great for kids and an awesome way to teach responsibility and a love of nature.
If you have an outdoor space, even a small one, you can get a few pots together to plant a few vegetables.
Pots

Tubs

Raised bed gardens

Tiered planters
Plan and prioritize your keto vegetable garden
What do you prefer to buy, and what do you love to see grow? If it's easier to buy cauliflower but you'd like to plant a high yielding zucchini plant, do that. Make a plan, experiment a bit, and enjoy it! Take a look at the websites I use in planning my garden.
Resources:
Jung Seeds Garden Planner This garden planner is a great online way to map out your garden space. It's easy to use and fun to work with and save from year to year. Of course, a good old pencil and paper work well too, but we all love technology! Jung has some of the best seeds for our Colorado region.
Gurney's Seed and Nursery Co. They send us some of my favorite seed catalogs!
Burpee More seed options.
by Barbara Cooney
This was one of my favorite childhood books with beautiful illustrations that inspired me to much of my planting. It would make a great gift for any young girl or even yourself!
Why should you plant a keto vegetable garden?
Why do I love gardens? So many reasons.
First of all, I love to see my kids plant and take care of the vegetables to see where they come from and the work involved to grow our food. I have my own fond memories of following my dad around the garden picking little pumpkins and miniature blueberries I determined he planted just to keep me busy.
Truly, there's something spectacularly rewarding in tending to your garden, seeing it grow, and being able to pick and eat your results. Of course, it also gets us moving and outside in the beautiful sunshine!
Do you love gardening?
My garden is never perfect but always fun and a new way to explore nature. One year all my tomatoes died, the next year bunnies burrowed and had baby bunnies in the center of the garden, you just never know what you'll get!
However, you always learn from it and enjoy the fruits of your labors.
What do you normally plant in your garden or what would you like to plant? Did you grow up with a garden or is it new to you?
Oh! One more question, what are your favorite books about gardening, fiction or non-fiction? I'd love some recommendations!
Pin this article for later here: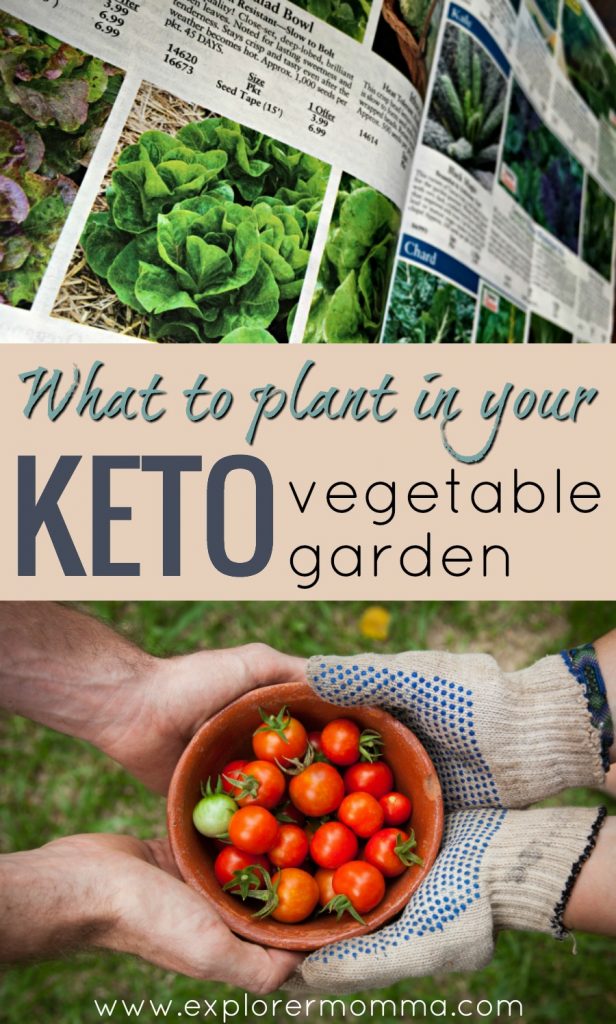 Keto Vegetable Recipes: